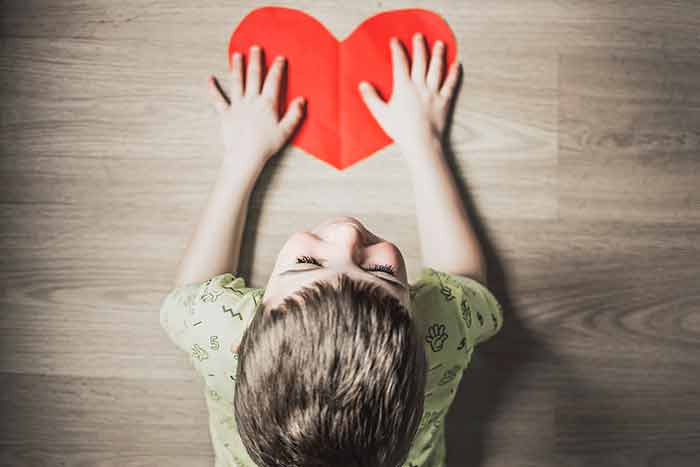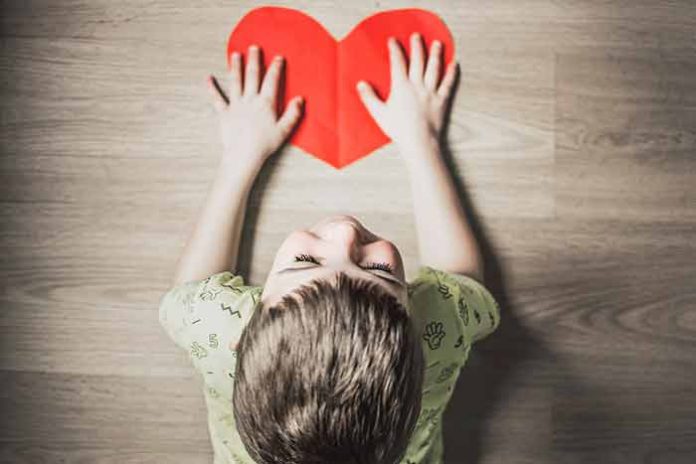 Mothers are an incomparable existence in our lives. They are the centre of our worlds when we're young but as we grow older, other things occupy our attention. But mother's are still there, constantly taking care of us and wishing for our best life. So, take some time to tell her "I Love You Mom" today.
Do not limit it to only one day per year on Mother's day. One day is not enough to appreciate all that she does for us. That's why, here are the most genuine and interesting ways to show your mother that you love her and care for her!
Say: I Love You Mom
Saying "I love you" to your mother directly is the most efficient way to convey your feelings. However, it does loose it's charm over time. But don't worry there are many ways to make it special which we've discussed in this article.
However, US is home to numerous cultures, racial and ethnic groups that live together and speak different languages. Saying I Love You Mom in English might not have that much effect on parents with different backgrounds. That's why, you can make it special and say it in your native tongue!
In Spanish
Te quiero, mamá
In French
je t'aime maman
In Portuguese
Eu te amo, mãe
In German
Ich liebe dich, Mama
In Chinese
妈妈我爱你
Māmā wǒ ài nǐ
In Korean
사랑해요 엄마
Saranghaeyo eomma
In Japanese
ママ、愛してるよ
Mama, aishiteruyo
These are just a few examples of how you say I Love You Mom in various languages. Make sure to say it even if you're a second generation American and cannot speak your native tongue fluently. It will make your effort even more special and heart-warming.
Hand-Picked Content: Types of Hugs
Desi Parents? Simply Saying I Love You isn't Going to Cut it
Different culture have different ways of expressing love. And Indian or Desi culture (Desi being a broad term that encompasses all ethnicities from the subcontinent) is no exception. America has quite a large community of Desi Immigrants who have their own love language. Mainly, how parents roast their kids as a way of showing love. A practice that results in numerous family communication problems, no doubt. There's no shortage of Indian Parents Memes on the internet that so many immigrant children relate to.
Moreover, desi people find it awkward and embarrassing to say I Love You to each other directly. So, here are a couple other alternatives you can use to show your affection to your mother.
Make her Chai
Chai is a staple in desi household. It won't be wrong to say that it's a love language. So, surprise your mom with a cup of delicious chai to express your love! We're dead sure that she'll get it.
Cook her Favourite Dessert
Sweet things have a special place in Indian cuisine and are a must-have on all occasions. Therefore, you can try your hand at some traditional Indian desserts for your mother.
Get a New Dress for her
Stereotypically, all Indian mothers are housewives. They do chores all day round and take care of large families. Needless to say, they usually don't get much time to dress up and pamper themselves. Instead, you can pamper her with a new dress and accessories! She'll love it.
Wash the Dishes
Indian mothers will appreciate you doing the dishes and other chores more than anything.
Massage her Shoulders
Since they constantly do housework, they are bound to get tired a lot. If you want to tell your mother how much you love her and appreciate her for all she does, then giving her a massage is a great way.
Things you can Do to Show How Much You Love Your Mother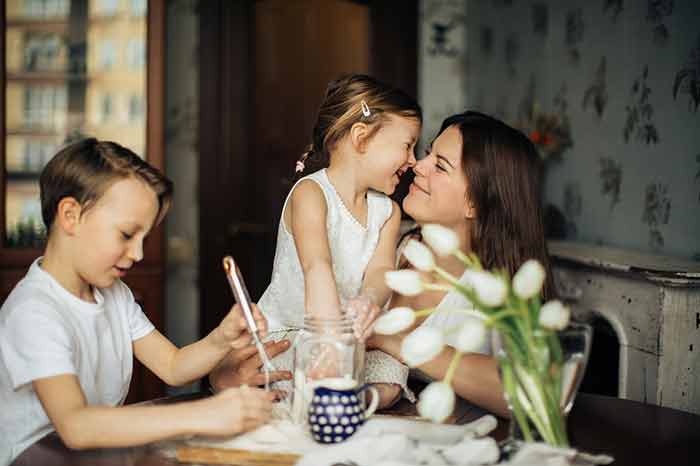 Action speaks louder than words. This especially applies at moments when you want to tell your mother you love her. So, here are some simple things you can do for your mother.
Helping her with Chores
There's no mom in the entire world who would not appreciate her children helping her do chores. She'll feel greatly loved if you help her with cleaning, laundry, cooking, etc.
Suggested: Best way to pack clothes for moving
Babysitting a Younger Sibling
Young kids, especially newborns and toddlers are a lot of work. They require constant attention and care, leaving mothers no time to sleep, rest, eat properly or even take a shower! You can look after your younger siblings and babysit them to give your mom a break.
Giving her Some Alone Time
Since mothers are constantly busy taking care of the house and doing hundred different things at once, they don't get alone time at all. So, getting her some alone time and taking over her tasks for a while will make her feel much appreciated.
Get her a Spa Experience
Similarly, mothers end up neglecting themselves while taking care of others. That is unacceptable. You can show your mom how much you love her by taking care of her and getting her a Spa appointment. She'll feel absolutely refreshed after a luxurious massage and self-care time.
Clean the Yard
Again, do some of the more taxing chores for her. Cleaning the yard and mowing the lawn are just to name a few. You can also fix things around the house.
Take her Shopping
Women love shopping. Your mom is no different! She'd love it if you take her Shopping. Doesn't matter what it is. It could be grocery shopping, clothes shopping, or a trip to IKEA.
Call her Regularly
Parents get lonely after their children move out of the house. Such grown-up children also get fewer opportunities to do all these things for their mothers. That's why, in this situation, you can best show her your love and affection by calling her regularly. She'll greatly appreciate you checking up on her often.
Best Gifts to Buy for your Mother in 2022
Gift-giving is another universal love language that can be used to express your love for your parent. Don't worry, it doesn't have to be expensive mom cars. Anything simple yet sincere would do.
Nothing says I Love You Mom like a box of Chocolates!
Chocolates are everybody's favorites. But not all chocolates are made equal. A box of premium chocolates will make her happy any time of the year.
Get her a New Vacuum Cleaner or Cleaning Supplies
It is a curious phenomenon that people start getting excited over new vacuum cleaners and cutting-edge cleaning supplies as they get older. You can also invest in something that makes doing chores more manageable for your mum.
Kitchen Gadgets to make her Life Easier
Similarly, any kitchen gadget that makes prepping food easier is a top choice. It would be new slicers, good knives, an air fryer, a coffee maker or an ice cream machine. She'll love all of those! If you want more budget-friendly gift ideas for your mom, then cute tableware, cutlery and a set of dishes would do.
Tech Gifts for Modern Moms
For tech-savvy moms, we have cool tech Gifts that she'll love! Fitbit watch, smart security camera, Kindle, and electronic alarm clock are just a few.
Skincare Products are a huge hit with Moms!
This stands on the same tier as spa treatments. However, skincare products are a more budget-friendly option. Get her products like coconut oil that will hydrate her skin, make it glow and improve her health overall.
Handmade Gifts are Special and Show your Sincerity Even More
Take your gifts up a notch and make them even special and personalized by hand-making them. Handmade gifts always make the receiver feel more appreciated.
Knit her a Scarf, a Hat, Gloves or a Shawl
Knitting her something that she can wear to keep the cold off in her growing years is a great way to show your love and care towards your mom.
Make a Card
I'm sure all kids have done this at one point or another. Giving a handmade card to your mother with a sweet message always makes mothers feel happy and touched. This is a great mother's day gift idea for toddlers and young children.
Easy Handmade Jewellery
Another gift-giving idea for children. You can make jewelry with beads or clay and give it a personalized touch.
Beautiful I love you Mom Quotes to write on your Card
It is best to write something that comes from your heart instead of copying something that others wrote. But it's okay so get some help from unconditional love quotes. So, here are some heartwarming lines to inspire you.
Thank you for being my heart's first home.
The best medicine in the world is a mother's hug.
Mom, I wish I could tell you how much you mean to me
I wish I could become half the person you are.
Mom, I admire you the most in this world. You are my role model.
I'm so blessed to be born as your daughter/son. I love you, Mom.
Serious Advice to Get Along with your Mother Better
Not all of us get along well with our parents. As we grow older, there's always some strife and tension between parents and children. Oftentimes, we forget all the love we have for our parents and all that they've done for us and treat them harshly. So, here is some serious advice to get along with your parents better.
Accept that you cannot change them as they've become old and set in their ways. Generational differences will ways be there. There's a way to accept that without accepting prejudices.
Get to know her as her own person instead of just your mother. Ask her to tell her childhood stories. Ask her how she's doing.
Make time for her. If you keep waiting for the opportunity to come when you could be together with her, you'd keep waiting. Make time and do some activities together. It will give you time to talk naturally.
Be patient and considerate of their aging bodies. Do not plan activities that are difficult for her.
Final Thoughts
Mothers are a blessing from the universe. Their unconditional and selfless love is boundless. They do so much for us. It's never too late to do something for them too. So, take all these ideas and make your mom feel special and happy and tell her "I Love You Mom".
Read Also: