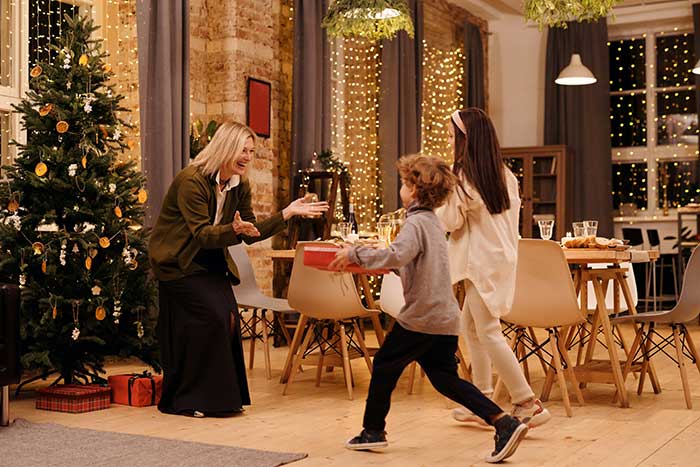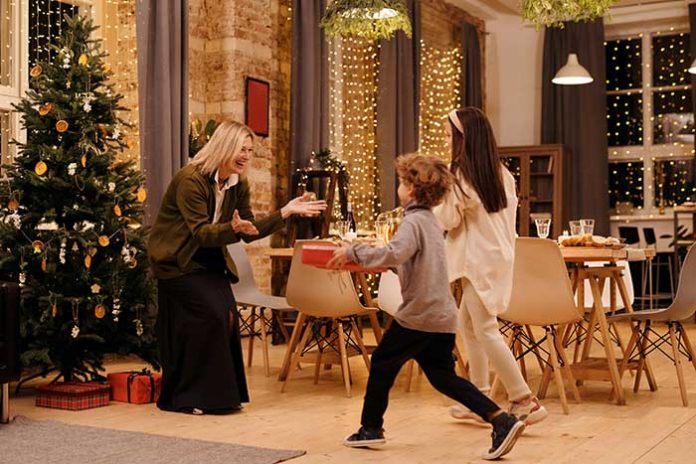 Kids often don't have the slightest clue of what to get for their family members. Whether it's for birthdays or holidays, it's difficult to find the best gifts for parents. We should get better at it!
It's time to discover the best gifts for parents, and it's going to take some thought too. Mothers and fathers bring us into this world, raise us, and help us become the people we are. They deserve the best life has to offer don't you think? Well, it's sometimes hard to regard back your family and make them feel special, especially for parents who are already financially stable and have almost everything, or so it seems. How can we do that? How can we find the most fascinating gifts for parents? I think it just takes a bit of exploring to do the trick.
Best Tech Gift Ideas For Parents
What better gift than technology, since all the craze is about tech these days. Well, parents, mom, and dad these days are both exploring and learning how to use new gadgets and gizmos, so they're in the loop for the most part. It's time to find the best gifts for parents who are curious about technology and want to know more about devices and electronics.
Tech Gifts For Mom
Mom likes technology too, you know. Just ask her about her Fitbit or her Echo. There are several things your mother probably still wants but never talks about it. You see, moms are usually so self-sacrificing that they never think of that new high-tech toaster or the latest accessories for their mom cars, but they do dream of these things. Here are a few ideas to help you find the best tech gifts for mom.
Ancestry DNA Kit
If your mother was ever curious about her ancestry, a DNA kit from one of the notable genealogy websites is also a great choice. Your mother can marvel at the regions her ancestors tread and even get to know her culture.
Wireless Charging Station
Tired of tangling chords and the need to carry multiple chargers for all your devices. Well, fret no more. The wireless charging station is just the solution you are looking for. It will have all of your mom's Apple devices charged and ready for her busy day work schedule
Tech Gifts For Dad
It's a no-brainer that dad loves cool tech gadgets, so technology gifts for this guy should be easy, right? Well, without a little guidance, it can also be hard to decide. So, without further ado, here are some suggestions for the best gifts for dad.
You know what dad needs? He needs a tech tool kit. After all, most men love technology these days, and broken tech can be a real headache. The tech tool kit has all dad needs to fix his favorite tech gifts from last time.
Just when you think technology can't get any more amazing, they go and create a portable jump starter. If your father gets stranded with a dead car battery, all he needs is this gadget to get going again. Even those technophobes out there, can't deny this is genius!
Considering cleanliness and sanitation are more important now than ever, dad needs to keep his gadgets and devices sanitized as well. The UV-C Disinfecting Wireless charge hub gets two jobs done at once, so there's no waiting. Now dad can grab his clean smartphone and go.
Best Gifts For New Parents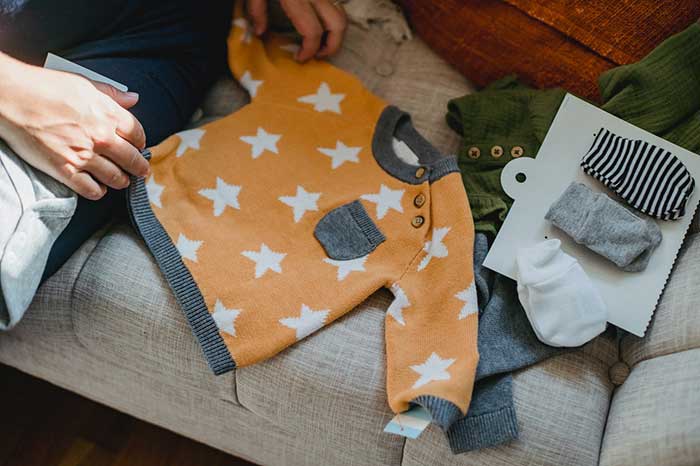 Useful gifts for new parents can be tricky and don't always satisfy moms and dads. When you're faced with buying a gift for new parents, it isn't about grabbing a pack of diapers or a baby blanket just to say you bought something. Hey, why not think of unique gifts for new parents and that might do it. Mom and dad need quality gifts that really make life easier, like a few of these nice choices.
When it seems impossible to get a newborn baby to sleep, and that happens way too often, no need to strap her in and take her for a ride. That's not a gift, not even a baby gift. Now you can use the Baby Shusher, a sleep miracle. This device emits white noise which seems to help the baby get right to sleep. Ah, what a lifesaver, and one of the best gifts for parents.
Maybe baby can finally get some sleep, but what about mom and dad? Well, there's also a great gift that can help new parents finally get some rest. The Deep Sleep pillow spray, with lavender, chamomile, and Vetivert helps you get right to sleep after spraying a bit of this magic solution on your pillow before bedtime. This is a hit selection for a baby shower gift.
How about a hands-free carrier for the baby? Well, the flexible Baby K'tan original carrier is perfect for taking care of junior on the go. This gift is great for both mom and dad.
Best Gifts For Older Parents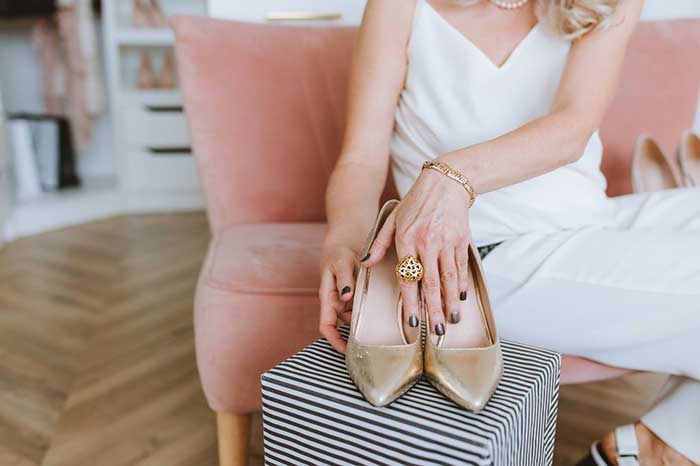 Our elders don't just need cheap gifts or presents without much thought. No, older parents need well-thought-out gifts, as classy and unique as they are. Your grandparents, for instance, probably have quite a few belongings by now. So, if you're stumped and can't think of anything, try these.
An ice cream maker is a great choice, especially if your mother and father both love the taste of delicious vanilla, chocolate, or strawberry ice cream. It could be one of the great gifts for older parents who have everything, well almost everything.
If both your parents love coffee, an Expresso maker is perfect for those chilly holiday mornings. They can wake up, grab a steamy hot cup of fancy coffee and read the paper together. A quality warm brew is one of the best holiday gift ideas for older parents.
Some of the best gifts for older parents have to include a pair of cut-resistant gloves. Whether you're cooking or trimming shrubs, these gloves not only keep you warm outside but protect you against injury as well.
Best Gifts For Parents on Special Occasions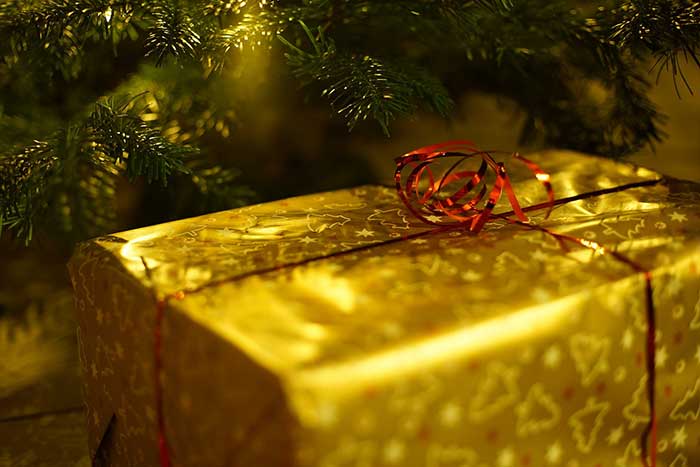 I could mention gifts for Christmas, but that could go on forever. Instead, let's talk about gifts for mother's and father's day. These days are special, so mom and dad deserve the best.
Best Mother's Day Gift Ideas
Mothers get tired, I mean really worn out. As far as mother's day gifts for stepmom or mother's day gifts for new mom, a steam foot spa bath massager is a perfect choice. In fact, even grandma will love this one.
If you rather give a mother's day gift DIY, then maybe you can get to work on a creative project, such as painting. Moms adore homemade gifts from the ones they love the most. Be imaginative, write a song, or poem, or just design a flower arrangement. She will love it!
The first mother's day gifts should be special, so this one is most important. A beautiful necklace with your first child's birthstone or engraved name or likeness is simply the best gift of all during this special occasion.
Best Father's Day Gift Ideas
Dads work their fingers to the bone, and they deserve a gift that shows appreciation. So, throwing in a bit of effort for a father's day present works wonders. It's time to choose a few ideas for your father on his special day. What do you think your father wants for father's day?
First, let's talk about unique father's day gifts for new dads. When you first become a father, it's hard to keep up with all the baby stuff. Well, the Dad hoodie has multiple secret inside pockets, some big enough to hold diapers and bottles, not to mention the baby's pacifier. The hoodie is also comfortable, which is a plus for dad.
Father's day gifts for stepdads don't have to be awkward, as some may think they are. Just get him a pair of nice AirPods with a carrying case. It's guaranteed to be one of the best dad gifts ever.
No matter what, dads want comfort for their feet after a long day of work. A pair of cozy slippers are great for relaxation, especially when they're made from faux fur and memory foam insoles. That's cozy indeed.
Well, If you are rich enough and do not hesitate to throw a few bucks, try getting an antique cocobolo desk for your Dad. It would really win his heart for you!
What Are You Getting For Your Parents?
Now that you have a few more ideas, you can make a wise choice. You can choose from these or keep looking for more innovative gifts for your mom and dad. However, compared to all the other questionable gifts around, I must say these look like some of the best gifts for parents around. Good luck and happy gift hunting.
Suggested: Gift Guide For Kids