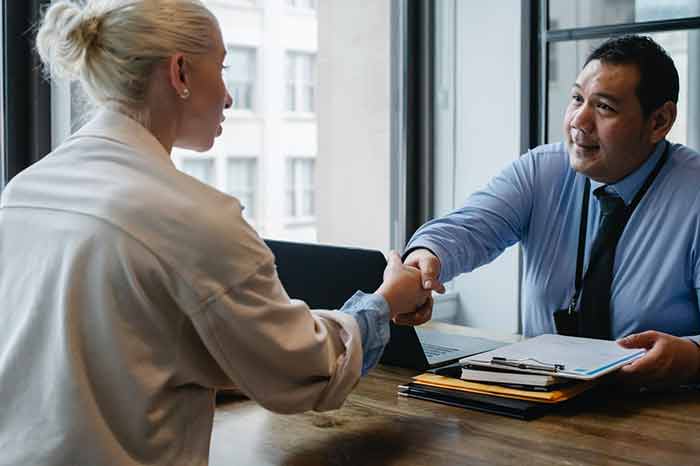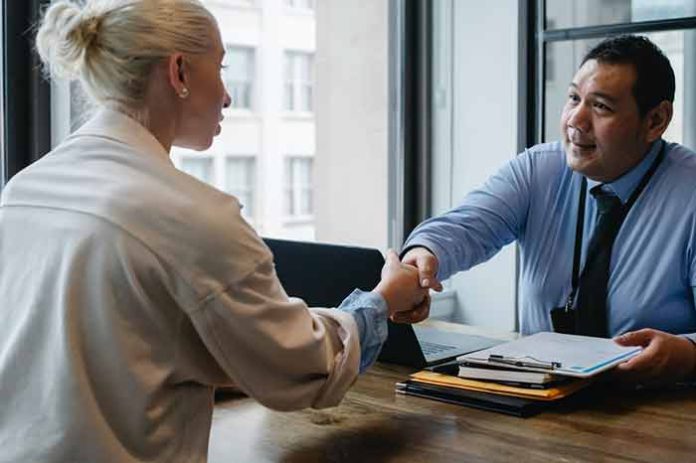 Job hunting is exciting, with a world of possibilities at your fingertips. However, it can be very tough too. Studies show it takes around 27 job applications before you even make it to the interview stage with one role. This makes it more important than ever to make a great impression at every opportunity. Although your CV may have had an impact, the true test is that face-to-face experience is when you get to show what you're made of. However, recruiters often hire based on personality and cultural fit as well as knowledge and training. So, even If you're the most qualified person for the role in a stack of candidates, you'll still need to do well at this stage. That's why you must be aware of how to prepare for an interview so that you may be the first one on the final list.
How do you do this? Prepare, prepare and prepare some more! Here are a few of the most clicking tips to prepare yourself for your crucial upcoming interview.
How many types of interviews are there?
Various types of job interviews are there to test the real potential of the applicants. Depending upon the niche and the current status of the business or organization you are applying for, you may have to face only one or more of the following interview formats during the whole interview process.
1. Face-to-face
The interview is still the most common form being practiced throughout the world. An individual or a panel will ask you questions about your suitability for the job. This type of interview lasts between 45 minutes and two hours. Your strength or competence will be in check during the whole interview.
2. On-Phone
interview, lasting around half an hour, is often there just to filter a large number of applicants. Most employers use this method early in the application process. Afterwards, the shortlisted appear in the face-to-face interview.
3. Video interview
are getting very much popular among larger employers. Both live and pre-recorded, video interviews are there particularly for applications to graduate schemes. Tending to last around half an hour, these interviews have increasingly been around due to the COVID-19 pandemic.
4. Assessment centers
being there online more often, provide employers with an excellent chance to compare the performance of a number of candidates simultaneously. Presentations, team exercises and psychometric tests are the different ways to check the abilities of the applicants at the assessment centers.
What kind of interview research should be there
The way you perform in an interview depends largely on the preparation you made for it. Always be serious about your preparation and be consistent with it till the last day. While preparing, you must focus on the following areas:
1. Employer's whereabouts
are very much necessary for you to get aware of the business beyond its basics. Your comprehensive knowledge of its corporate structure, challenges, competitors, recent achievements, culture and values will reflect your genuine and deep interest in the business or organization.
2. Thorough awareness of your role
This is the key to your successful interview. Do study the job description and your application form twice to refresh your mind on how your skills and qualifications match the job. It always proves fruitful if you know the purpose and nature of your role. This fact enhances the chances of your selection over the other applicants.
3. Interview panel
Try to find out who will be interviewing you. The email inviting you to the interview may include this information. Use LinkedIn and the "About us" section of the company website to find out more about their professional interests and experience. This may help you to connect with your interviewers and create a positive impression during the interview.
4. Questions
It will be much better if you know it fully well how to answer common interview questions and also if you prepare questions you'd like to ask the interviewer.
Do more specific research about how to prepare for an interview
It's highly likely that the business or organization you're interviewing for has an online presence. Read up on as much as you can from a business perspective and a consumer point of view. Look at their mission statement, reputation, and any awards they've won. You can even go so far as to check out competitors to understand their challenges.
The goal is to find things you can ask about and comment on in the interview to show your interest and understanding of the role.
Be sure to practice your answers to common interview questions so that you won't have to think on the spot for everything.
How to prepare for an interview: reread the job advert
Going into an interview without a complete idea of what you're applying for is a sure way to seem unprepared. You won't seem serious about the role if you haven't been through the job specification with a fine-tooth comb.
You'll be able to find some of your questions here. Be sure to query the nature of the work, the team, finer details, and anything that may seem like a potential red flag. It's not just about working out if they want to hire you. You should be assessing whether you want to work for them!
More and more Practice job interviews will ensure how to prepare for an interview
Doing at least one mock interview before the real thing is definitely a good idea. Better write and practice important points to common questions and ask your best friend to have a good rehearsal with you. You may even record yourself and then review your performance to improve it greatly.
Some additional things to plan the night before your interview
A few practical things must also be there to plan regarding the time and the place of the interview. You must plan your journey and check the timetable of the public transport you need to take. Is all your equipment in the best working condition for a video or a telephone interview.
Try your level best not to take alcohol or less sleep the night before your interview. Eat a healthy breakfast on the interview morning; it will keep you in good stead. Make sure to eat your meals if your interview is scheduled after lunchtime. You will never be a good performer with an empty stomach.
Also Read: How to Fix MacBook Overheating
On the Interview day:
1. Dress to impress
You only get a few seconds to make a first impression, so make sure they count! When it comes to workwear that will make you look the part, opt for quality women's skirts and blouses, or trousers and a bright shirt.
2. Arrive ahead of schedule
Be early to your interview to show that you care about the role and that you have good timekeeping skills. These are both essential qualities in an employee.
3. Be aware of your body language
Although it's tempting to want to protect yourself in situations that make you nervous, make sure you exude calm confidence by keeping your arms uncrossed, sitting up straight, and making eye contact with the interviewer.
Lastly, good luck!