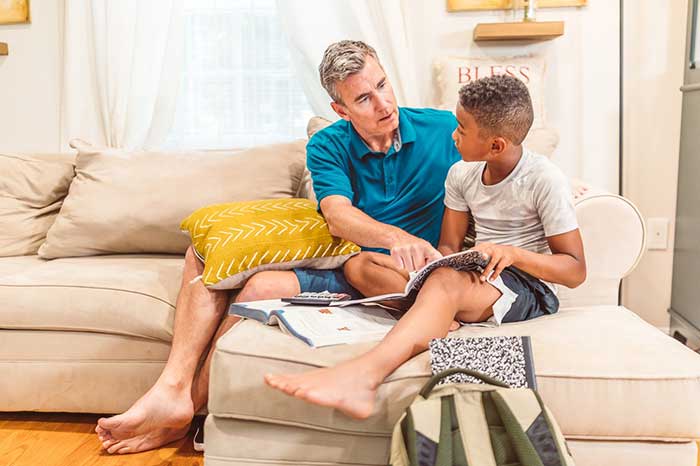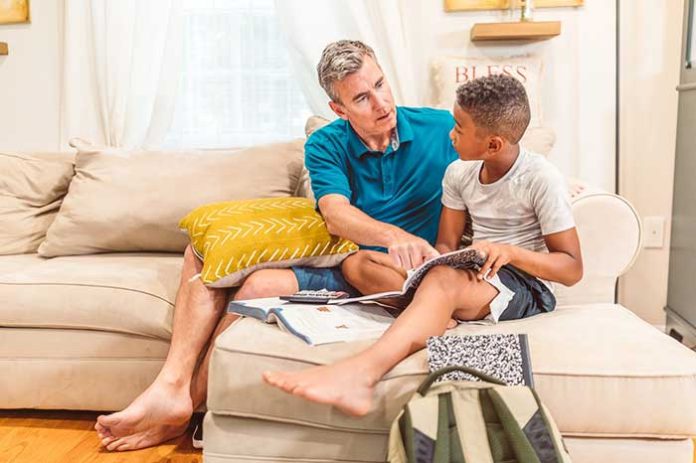 The upbringing of a child is a tough job. At the very start of their family life, some parents always tend to be around their children in every situation. They take care of every single need of their child. But, sometimes they become over-concerned and make things complicated. It is a sign that they are heading towards helicopter parenting. Mostly, they do so without being aware of what they are doing or do not know the signs of helicopter parents. In this article, we want you to see if you are also a helicopter parent.
What is the Meaning of a Helicopter Parent or Hover Parenting?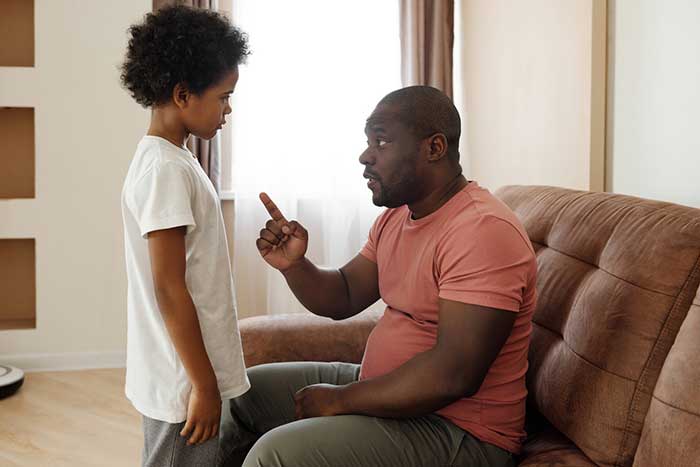 It is known as the over-involvement of parents in their child's life. They pay extra heed to every single activity of their children. Moreover, helicopter parents do not leave their children in any hard times or struggles. They want to ensure that their children remain safe from pain and hurdles.
Again, the expert advice of Dr. Carolyn Daitch describes hover parenting as "a style of parents who focus overly on their children. They typically take too much responsibility for their children's experiences and, specifically, their successes and failures."
Types of Parenting Style
The parenting style matters a lot in raising children. Yours must be capable of dealing with all kinds of children including a disobedient or rude child as well. It has a significant impact on the life of your children. Moreover, it describes how you interact and communicate with your children. Also, it highly affects their characteristics. Experts have explained four main parenting styles.
1. Authoritarian Parenting
First, authoritarian parents restrict their children to follow the rules. Also, they have a significant focus on obedience and discipline. So, they do not let their children break any regulations or live the way they like. If some of them try to do after the law, they get punished.
They are not allowed to experience and explore new things. They have to obey the standards that their parents set for them. Even these children cannot question anything that their parents have decided. Authoritarian parents do not involve the opinion of their children. Moreover, they enforce them to follow the principles and bound their minds.
2. Authoritative Parenting
The second type is authoritative parenting. They are less strict than authoritarian ones. They respect the ideas and perspectives of their children and consider them. Moreover, these parents make a healthy relationship with their kids. They do so by sharing the mental approach and ideologies. It helps to maintain a positive and creative relationship.
Authoritative parents also make rules but explain the causes of the boundary. Although they provide some leverage to the children, discipline is still the primary key to their lives. Besides, they provide proper time to build positive behavior.
3. Permissive Parenting
Third, permissive parents are much cooperative and understanding. They let the children explore the world. Their perspective allows the children to experience new things and make mistakes. This way their children seek and learn more. They become sharp by making mistakes rather than following ready-made solutions.
Parents do not force their children to remain within limits in this parenting style. They expect and demand too low. The children gain much love and affection from their parents. Hence, both parents and children make a friendly environment. Moreover, the children have true freedom to make their decisions.
Permissive parents are liberal ones. They encourage the hobbies and other activities of their children as well. The most vital support for a child is the essential thing. It builds confidence that does not let the children down in any field of life. Resultantly, the children get responsible behavior and feel happy to help others.
4. Uninvolved Parenting
Finally, uninvolved parenting means the parents who neglect their children. Most of the time, parents are busy with their job or business. So, they do not have much time to spend with their children. Remember that it impacts badly on the children.
These parents do not have time to ask their children about their daily routine. Also, they hardly have one meal a day together. Their children do not share anything with them. Most importantly, they feel scared to say something.
Children need proper guidelines during growing age. Your child indeed seeks more by making mistakes. After committing these mistakes, they need some expert advice. Nobody gives the best advice that a parent can do. In addition, an uninvolved parenting style makes the children live alone and lose their confidence.
Also Read: 8 Helpful Parenting Tips for Toddlers
Effects of being a Helicopter Parent
Sometimes, people do not bother to know the drawbacks or positive signs. They even never care to know the real signs of a helicopter parent. They keep the way as they want. Everything has good and bad impacts. Let's discuss the effects of helicopter parenting clearly.
1. Advantages of Helicopter Parenting
2. Disadvantages of Helicopter Parenting
Read Also: Struggling with Family Communication
Helicopter Parenting: How to Keep Balance?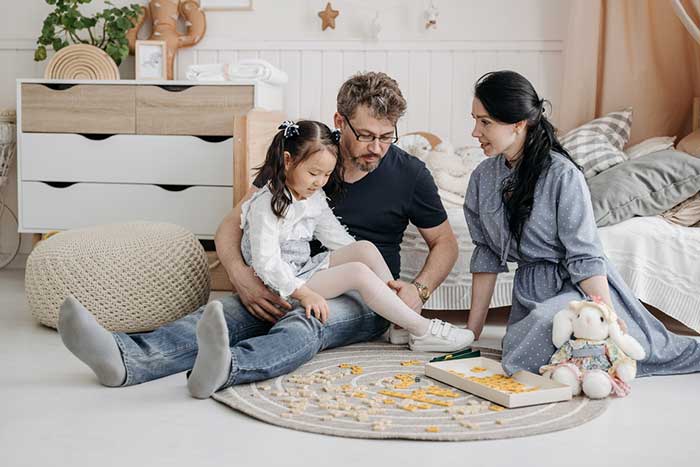 Every parent loves their children, but it is not compulsory to over-focus and over-concern everything about your child. Here are some tips to balance the helicopter parenting things:
What makes a Hover Parent?
Some important reasons are always there to develop a helicopter parent. These are:
Ending Words:
Your children need attention. Over concentrated behavior may lead them to be aggressive. Of course, a child can sometimes be stubborn, you should not expect mature behavior from them all the time. Moreover, a child cannot learn appropriately without exposure. Hence, let them be accessible and give them a fair chance to see the world and its color with their own eyes. Consequently, it might be possible that your children get a better experience than yours or you may also get to know some new things. Have faith and be confident of and supportive to your child. Don't own them due to your over concentration or neglect.