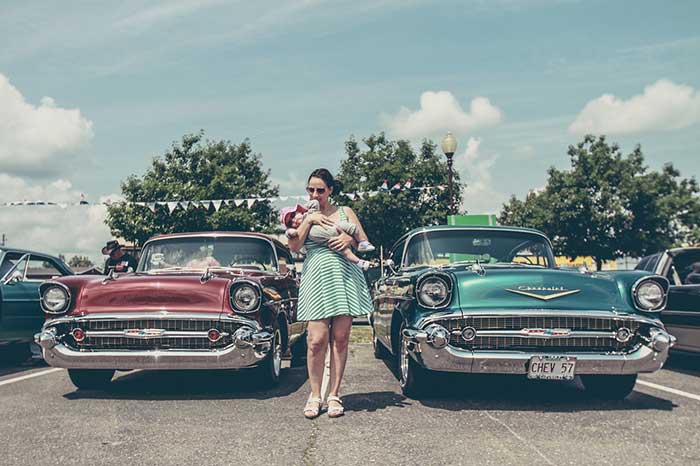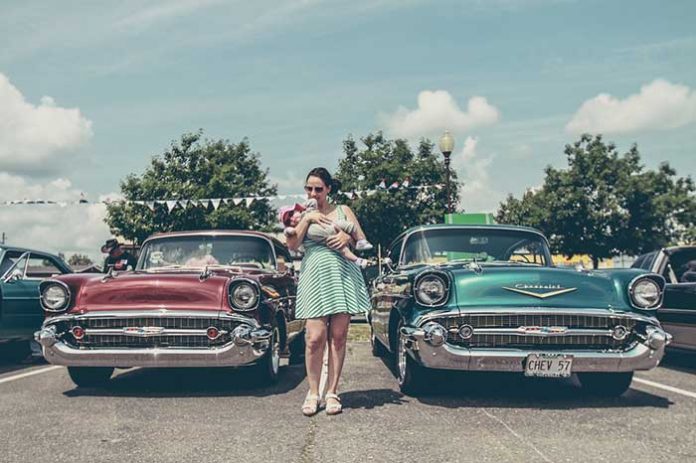 Just because you are busy with children's duties all day doesn't mean you have to downgrade to a lazy sedan or a typical soccer mom SUV. The automotive market now swarms with top-notch mom cars that are stylish, safe, reliable, and robust, with plenty of space to carry all the family members along with their luggage. The mommy cars of today are a lot better than the ones from our parent's era. Here are the choices made easy with a wide selection of some of the best mom cars for you to choose one for your family!
17 Best Mom Cars of Modern Times
Today, we present the 17 most exciting mom cars ranging from SUVs, minivans to hatchbacks and sedans. Make sure to follow the personal finance tips to keep your budget intact as some cars below might be out of your league!
1. Chrysler Pacifica Plug-in Hybrid (SpoliaMag's Top Pick for Mom Cars)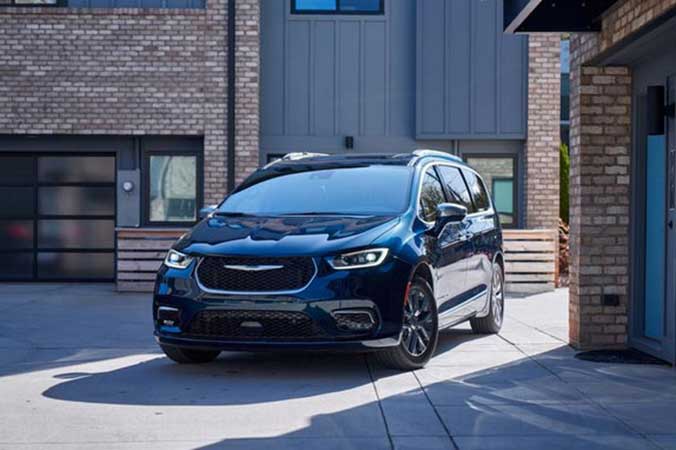 Yes, a minivan first, but it is not your mom's car of yesteryears. It is a plug-in hybrid, so it is cheaper to run and lowers emissions. Undoubtedly, its exterior design and comfortable interior exceed our expectations and break its minivan dishonor. Minivans are a choice of large families that have to commute regularly with lots of stuff at the back. If you feel a five-seat SUV isn't enough for your family, give the Pacifica a try. You do not have to stop at a gas station daily due to its plug-in nature, and you can indeed feel comfortable while waiting for your kid's soccer game to end. Not to mention, it features a mobile hotspot for you to work while waiting. In fact this is one of the best cars to endure your driving skills if not fully enhanced.
2. Subaru Crosstrek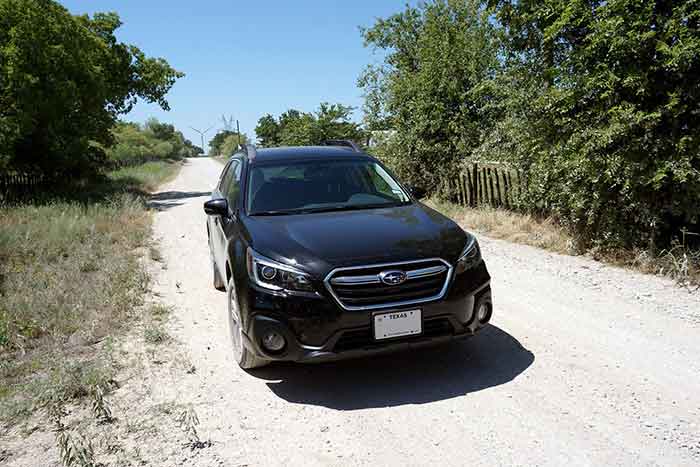 The Subaru Crosstrek should be an ultimate pick for energetic moms looking for a compact mother car. What makes mothers so exciting to have it is its simple design and shades, particularly the Sunshine Orange color. Another excellent thing about the Subaru Crosstrek is its practicality; you can take it to any place you want. Accommodating five people effortlessly, it has received Top Safety Pick award from IIHS, so you feel safe on your journeys. Besides, facilities such as Apple CarPlay, Subaru's Starlink, and EyeSight make it one of the best mom cars of this era.
3. Ford Flex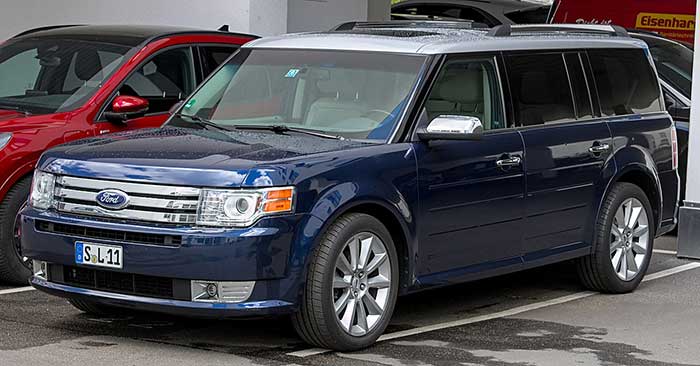 Slotted between the Explorer and the Expedition, the Ford Flex is a full-size crossover utility vehicle that retired in 2019. However, that doesn't mean you can't find one in the used car market. What makes it different from other vehicles in its segment is its part wagon, part SUV styling. It can accommodate seven passengers and is ideal for large families or better for a Mom's Night Out. It has everything you would expect from a modern vehicle, including smartphone integration, blind-spot monitoring, the SYNC 3 infotainment system, and so on. However, perhaps the best thing about the Flex is its Parking Assist facility.
The Compact Utility Vehicle (CUV) is good at finding a perfect spot for parking. Once it discovers the ideal location, the magical Ultrasonic sensors calculate the space to the curb and other parked vehicles. The Flex then notifies you to apply brakes and let the Park Assist do its magic. Moreover, you can learn how to park a car efficiently. Isn't it a really cool feature for a mommy's car?
4. Volkswagen Jetta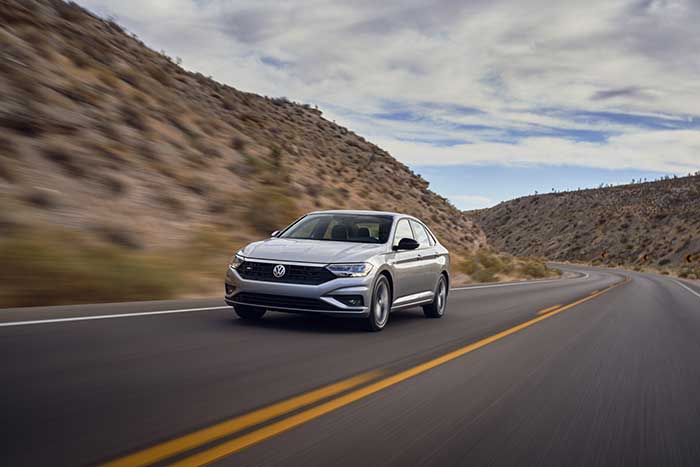 Looking at the VW Jetta might remind you of college time. However, the sedan has some exceptional features that enable you to relive your youth while carrying your family with you. This car absolutely smothers your stress away. It is a budget-friendly, fuel-efficient compact car with above-average storage in the boot. You can hitch rear-facing car seats at the back and even carry a double stroller in the trunk. But, what makes this offering so exciting and cool is its lower price tag, which starts at $19,990 for the 2021 model year and $29,040 for fully loaded trim.
A 10-inch digital cockpit and 8-inch touchscreen infotainment system supports Apple Carplay and Android Auto. Besides, mobile hotspot, wireless charging, and BeatsAudi system allow you to crank your college time's tunes. Thanks to the host of safety facilities, the new Jetta has received a five-star rating from the National Highway Traffic Safety Administration.
5. Kia Stinger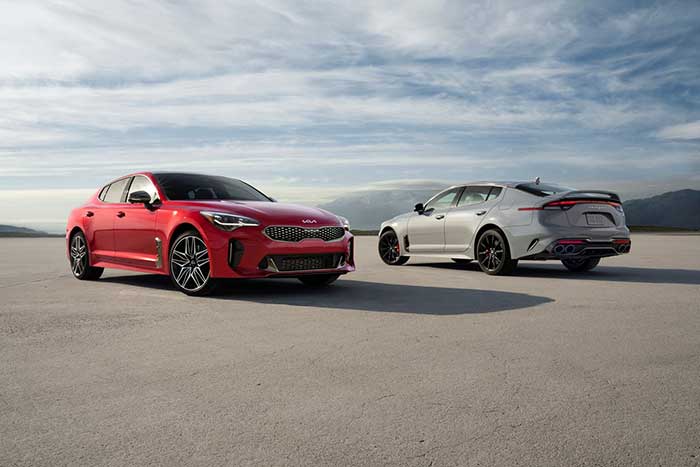 Speaking of a mom's car, how can we not consider the Kia Stinger? Sporty yet practical thanks to the sleek hatchback, allowing moms to load anything in the vehicle quickly. From groceries, school bags to sports equipment! Do not forget the performance; it offers two powerful turbo engines. A new 300-hp 2.5-liter turbo-four and a 368-hp twin-turbo 3.3-liter V-6 to keep your blood pumping!
Besides, the spacious interior, huge cargo room, and hatchback liftgate with a sexy fastback roofline make it a worthy challenger to the automotive elites from Europe. With an overall five-star safety rating from the National Highway Traffic Safety Administration (NHSTA), you can bet it has all the necessary safety equipment that makes it a safe and exciting mommy car.
6. Toyota 4Runner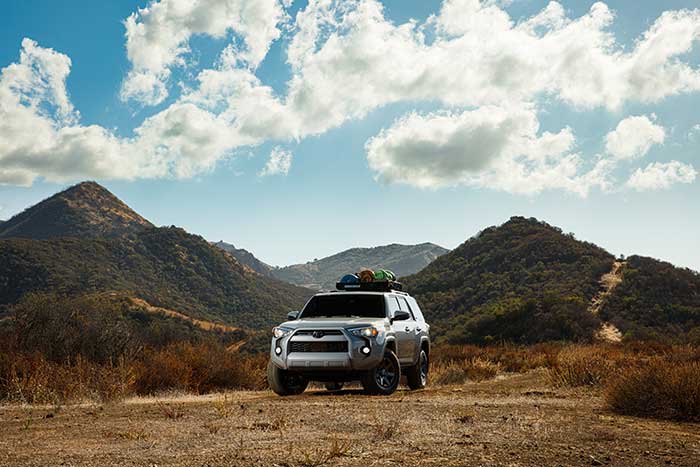 Not all moms demand luxury; some are born adventurous. For such souls, we recommend the Toyota 4Runner, allowing them to have fun while performing their daily duties. Its rugged styling and built let it conquer any road conditions. You drive it on the highways or take it off the road, you and your kids will not feel uncomfortable inside. So you are not bound to target the best driving roads when you have this vehicle in hand. In addition, the optional third-row seating is ideal for carpool duty. One attractive facility that inspires us is the Toyota Entune app. It permits you to explore a destination on a smartphone and forward it to your 4Runner for navigation when you drive.
7. Buick Regal TourX (Our Featured Pick for Mom Cars)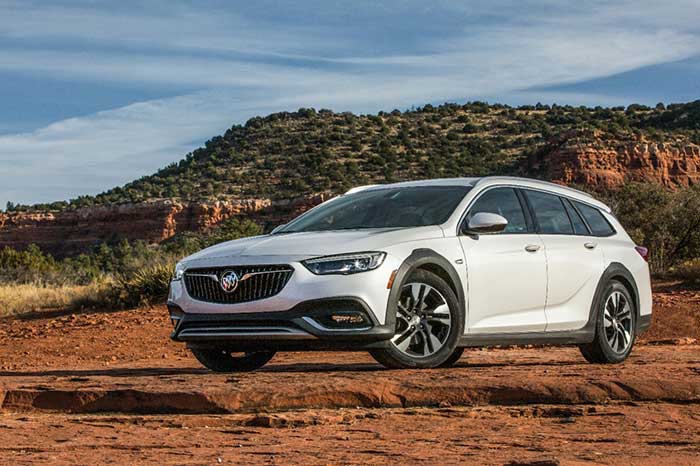 If you believe wagons can't be fashionable, the Buick Regal TourX will change your perception. Yes, it is a Buick wagon, but it is not the Buick of old times. The American automaker is developing technologically advanced mom cars these days, and the Regal TourX is one of them. Besides offering plenty of cargo space, it comes with the GM's in-car app, Marketplace. It allows you to order your favorite coffee from your car while dropping kids to school. When children land safely at school, you can pick up your coffee glass and enjoy every sip of it. The wagon also features a Wi-Fi hotspot for kids to finish their assignments on the go.
It is not only stylish from the outside but is also magnificent from the inside. We are talking about soft leather seats, a peaceful cabin atmosphere, and plenty more. It is so serene inside that you might want to take the longer route to your home.
8. Lincoln Navigator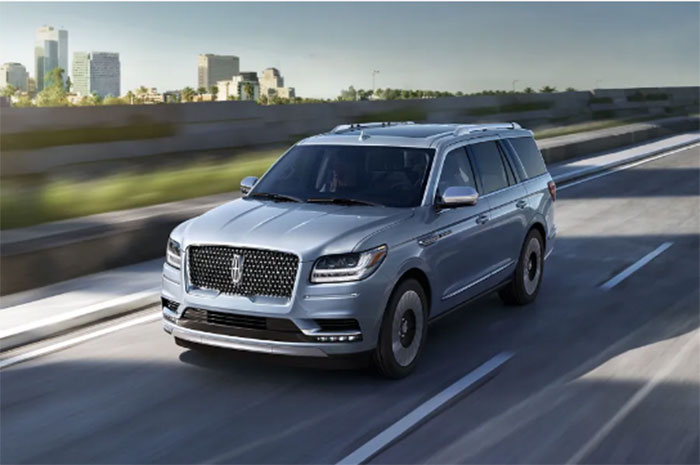 If you want a super-spacious SUV with plenty of power and a high-end appearance, look no further than the new Lincoln Navigator. What really excites us about the Navigator is its three rows of seating, a standard or long-wheelbase, genuine leather, wood trim, and metal accents. Thanks to all these facilities, your whole family can ride in coziness. Other highly desirable features include heated and ventilated front seats, a head-up display, a power-adjustable steering wheel, and a range of driver-assistance systems. We also recommend an all-wheel-drive and Heavy-Duty Trailer Tow package for moms who want to utilize Navigator's 8700-pound towing capacity.
Furthermore, during the Covid-19 pandemic, we love the Lincoln Pickup and Delivery Service. The company will collect your Navigator and transfer it to a maintenance and service facility. You do not have to visit the dealership for this task, which frees you for things that matter most. It is definitely a handy feature that every mama can always use.
9. Tesla Model 3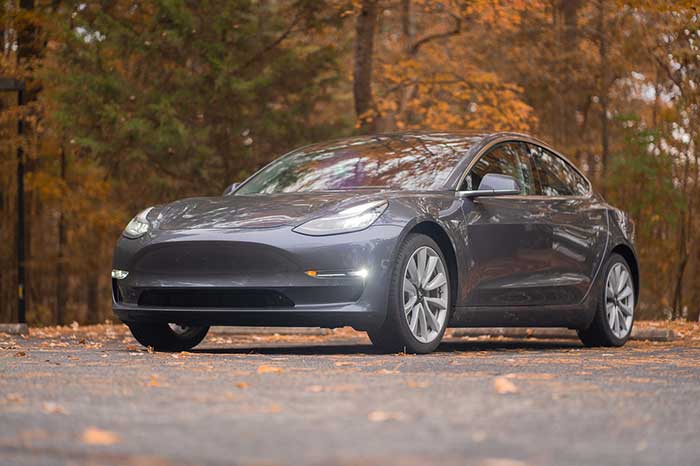 Picking up your teen in the new Tesla Model 3 will surely earn you the "Cool Mom" rank. It could be one of the best mom cars for various reasons; it is all-electric, fast, has a unique interior design, and is a technological wonder mainly controlled via a big high-tech 15-inch display screen. The best part is Model 3's above-average drive range in its class. Being a busy mom, you don't have to pull over to refill fuel often. One single charge can last from 263 miles to 353 miles depending on the battery.
Besides its remarkable features and drive range, it is one of the safest mom cars you can get on the market. Tesla Model 3 earned five stars from the National Highway Traffic Safety Administration (NHTSA) and Top Safety Pick+ from the Insurance Institute for Highway Safety (IIHS). Accordingly, it means you can feel perfectly safe with your family inside the Model 3.
It could also be your teen's first car; just train them, keeping in mind these tips.
10. Kia Soul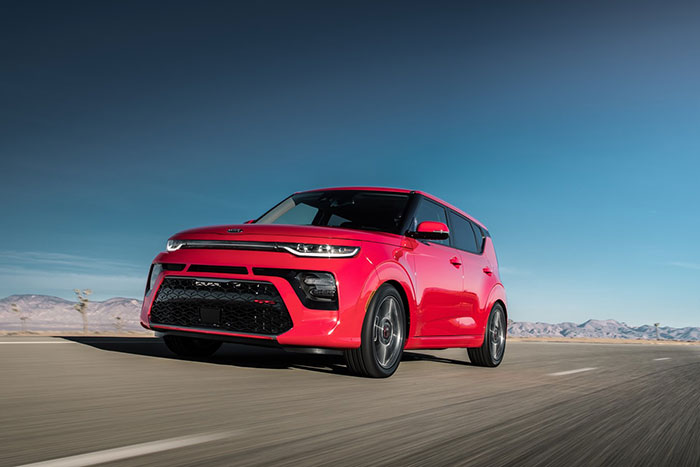 The Kia Soul is on the top of our mom car's list for many reasons. It has adequate room inside, though it doesn't look huge from the outside. Ingress and egress for kids are super easy, and come on; it is gorgeous and highly affordable. For a mom on a budget, it is ideal. It starts at just $17,590 and tops out at $27,650, so even if you go for the top of the line variant, you don't have to feel bad.
Best Soccer Mom Cars
11. Fiat 500L (Our Top Pick for Soccer Mom Cars)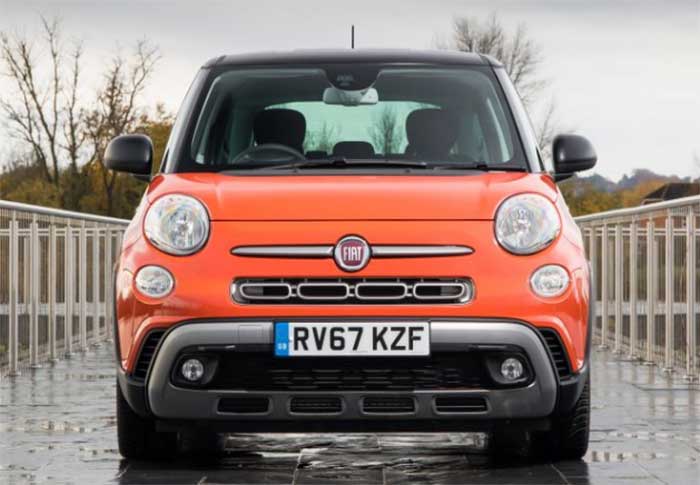 Soccer moms in different parts of the world have their own likings when it comes to picking a vehicle to drive. In the old continent, they prefer hatchbacks like Fiat 500L over the soccer mom SUVs and soccer mom vans. The reason is its practicality; it has tall backseats, and an extensive glass section, particularly with a panoramic sunroof, giving an excellent view of the outer environment. Besides, its small size allows it to park easily in tight spaces. Moreover, don't forget it is cheap on the gas.
The funky part is the range of bright shades Fiat presents. Apart from effortless parking, the 500L is easy to locate in a parking lot teemed with look-alike utility vehicles. While we agree, Fiat is not as quality-oriented as Honda and Toyota, but most 500L owners feel satisfied with their hatchback.
12. Honda HR-V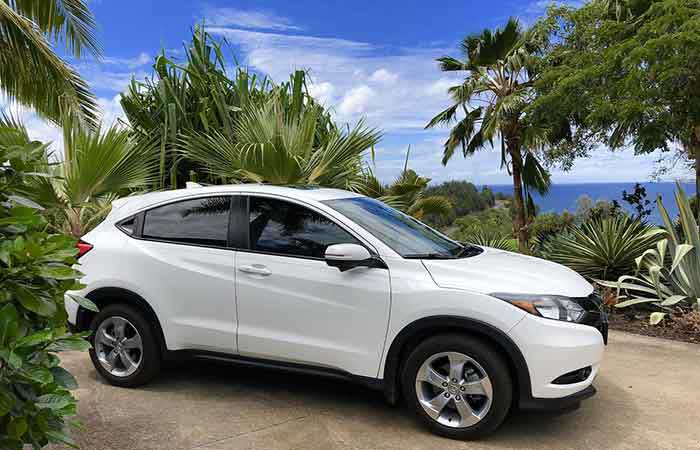 We are sure you would agree that not every soccer family needs a big SUV or a minivan. We find these families more inclined toward subcompact crossovers these days. If you are one of those, we suggest you pick the Honda HR-V. One of the best mom cars on our list, we choose it for its spaciousness. In fact, it has more rear legroom and cargo capacity than most of its competitors. It means you can now install big baby seats behind as well as store your soccer gear in the boot.
And because it is compact, it sips less fuel than an SUV and can fit into parking spots other utility vehicles cannot. Furthermore, it is among few crossovers that are accessible with a stick-shift. So, if you love driving a manual, now is your chance. If the HR-V is too small for your family, opt for the bigger Honda CR-V.
13. Chevrolet Traverse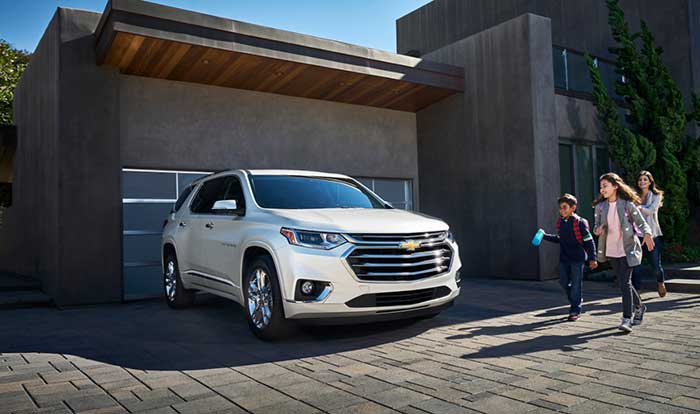 We are fortunate to have Chevrolet at the top of the alphabet for the reason that no vehicle better holds the soccer mom label than the Traverse. The carpool-friendly full-size family car can accommodate up to eight passengers and still possesses plenty of space at the boot for – well, for your soccer gear. The cargo capacity is ideal for three-row utility vehicles, which mostly lose almost their practicality with all the seats intact.
Chevrolet has continuously been improving the Traverse to stay in the game. You will find the newer versions more wealthy and comfortable with lots of kid-friendly features, comprising different power ports and a Wi-Fi hotspot, allowing them to use their favorite apps on the go. If you are ready to accept your inner soccer mom, the Traverse is one of the best SUVs for moms.
14. Dodge Durango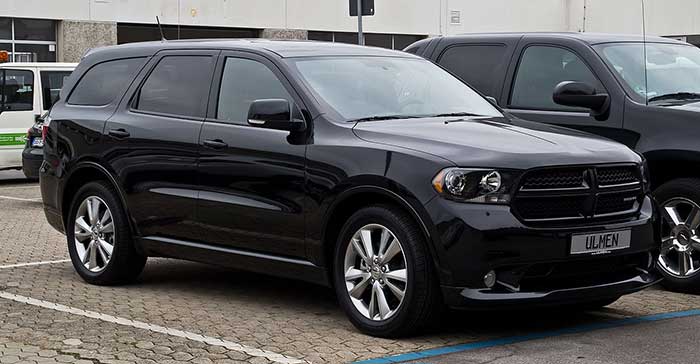 If you look at the popular cars for moms, you might not find Dodge Durango on most lists. However, that doesn't make it less efficient than others. It is, in fact, one of the best mom cars on the market for families seeking adventures beyond the soccer field. Indeed, its masculine nature makes it a "soccer dad" SUV rather than a "soccer mom" because it is ideal for heavy lifting.
The V6 variants can tow up to 6,200 lbs, while the V8 versions are capable of pulling up to 8,600 lbs. It means you can tow boats, campers, and even horses. The reality is many smaller utility vehicles aren't good at pulling a trailer, regardless of their tow rating, but the Durango is an exception.
Experts found the Durango is better at pulling a loaded two-horse trailer than even some small pickup trucks. However, you should be vigilant about the vehicle's weight ratings because a loaded trailer would limit the stuff you can hold in the cabin.
If you want to avoid a car accident injury, we recommend not getting over-ambitious with the 5.7L Hemi V8.
15. Kia Carnival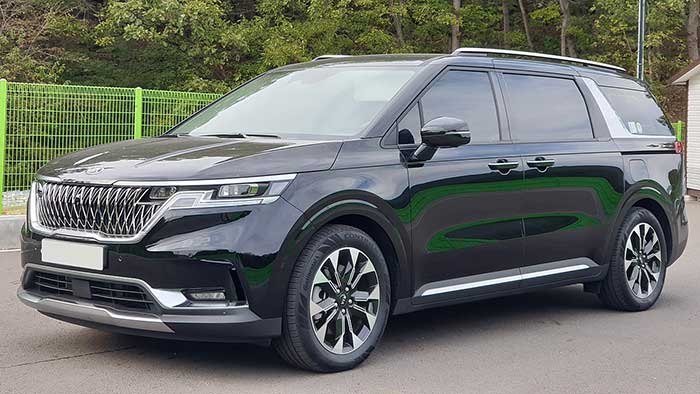 Kia is working hard to expand its lineup in most parts of the world, and the U.S. market is no exception. The new Carnival comes with a refined powertrain, well-balanced chassis and handsome styling. The minivan's latest offering features a more powerful 290-hp 3.5-liter V-6 engine mating to front-wheel drive and an eight-speed automatic transmission. The tow rating of 3,500 pounds and fuel economy of 19 mpg city, 26 mpg highway and 22 mpg combined isn't bad either.
The interior feels more upscale than ever, thanks to the large center console, an optional dual-screen infotainment system with a digital gauge display, leather upholstery, reclining second-row seats with pop-up footrests, optional panoramic sunroof, and stretched wheelbase, which makes it more spacious than before. However, the Pacifica and Odyssey still offer slightly more cargo space, perfect for soccer moms who need gears for all the children.
16. Mercedes-Benz GLS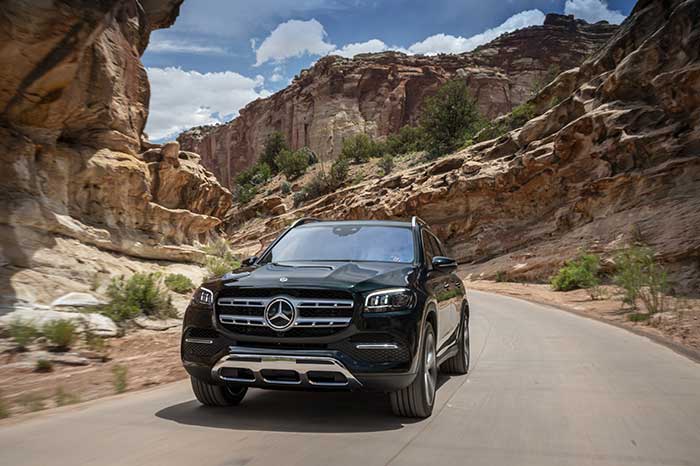 Who says having children wouldn't allow you a luxurious driving experience? The new Mercedes-Benz GLS boasts a technology-and-luxury-laden cabin, roomy three rows and silky smooth inline-six mill. The 362-hp turbocharged inline-six accompanied by a 48-volt hybrid system makes driving fun and enjoyable. The older models also offer 483-hp twin-turbocharged 4.0-liter V-8. So, if you need extra oomph, do not hesitate to go for the used GLS.
All-wheel drive and air suspension come standard, while a camera system keeping an eye on potholes is optional. You can accommodate seven people inside (six with the captain chairs), perfect for a large family looking for a luxurious driving experience.
The fuel economy of 19 mpg in the city, 23 mpg on the highway, and 21 mpg combined isn't optimal, but do not forget it competes with the large Range Rover and Lincoln Navigator, and they cannot match the GLS's nimble on-road performance.
Do not fret over taking your kids to the soccer field or a shopping spree in your luxurious Benz. Cleaning up spilled jelly is just effortless on leather seats than on cloth upholstery.
17. Toyota Sienna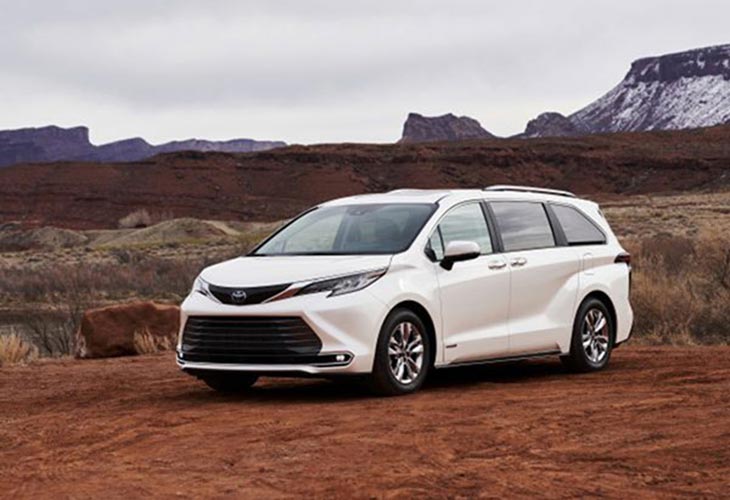 Soccer moms aspiring to get their hands on a feature-packed minivan shouldn't look further than the new Toyota Sienna. It is available only in hybrid powertrain in the U.S., allowing you to minimize your carbon footprint. The sole powerplant option is a 2.5-liter inline-four-cylinder that is assisted by a pair of electric motors, creating 243-hp and 199 lb-ft of torque.
For the upcoming year, Toyota is beefing up the minivan's appeal by introducing the Woodland Edition for active families and adventure seekers. The off-road friendly variant boasts the standard all-wheel drive, a 0.6-inch lift kit for improved ground clearance, a roof rack, a tow hitch, and a 1500-watt power outlet.
It is handsome, technologically advanced, comfortable, entertainment-rich, and a safe minivan in all aspects. We say it can't get better than this for a soccer mom with an adventurous soul.
Also Read: Best Car Brands for New Drivers