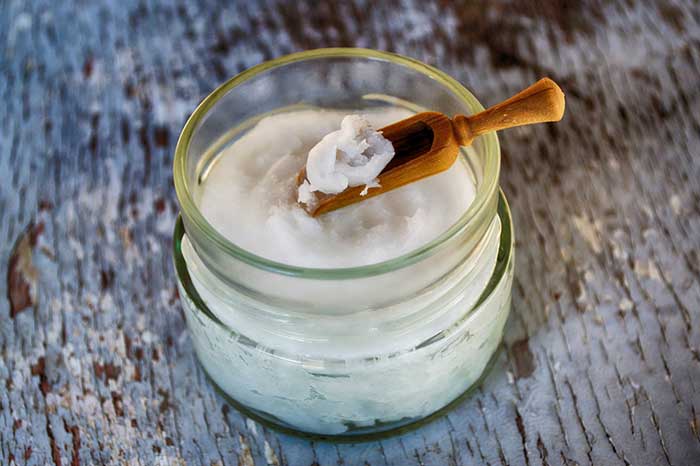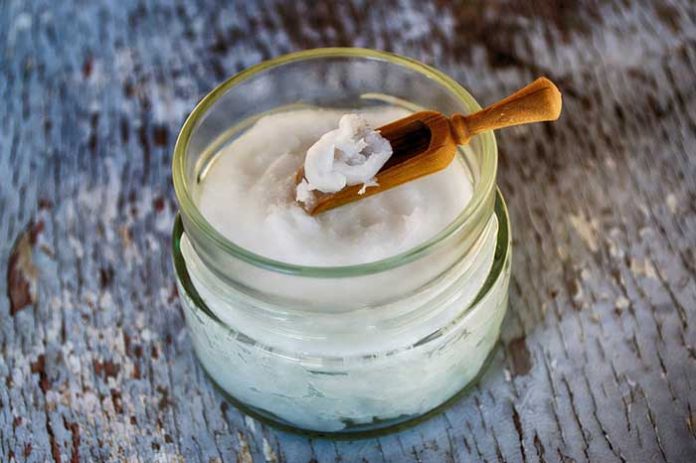 Have you ever felt like your skin is becoming more saggy and wrinkled after you spent a long vacation under the sun or when you drink less water due to work stress? If yes, then don't worry. You are not alone.
Many people feel itching and other uncomfortable skin conditions due to various reasons. But the good news is that you can cure it.
Coconut oil is considered the natural moisturizer oil for crepey skin. It tightens the skin, making it looks younger. Plus, it contains skin protective properties as well.
So we can safely say that the benefits of coconut oil go far beyond food. Let's find out how it cures crepey skin and makes it more healthy, unwrinkled and smooth.
Does Coconut Oil Really Cure Wrinkled Skin?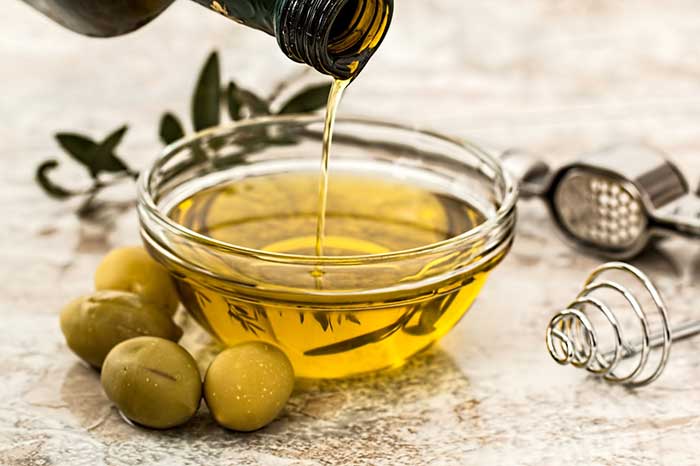 According to Harvard T. H. Chan School of Public Health, coconut oil is made up of 100% fat – of which 80%-90% is saturated fat. This natural fat content helps the skin to get rid of wrinkles.
Plus, it has fatty acids and lower molecular weight, making it easy to absorb into the skin. The skin tightening and healing properties repair the skin after absorption.
Crepey skin is caused by the loss of collagen components (may be due to environmental factors or age factors) responsible for making the skin elastic and wrinkle-free. According to the studies, the proper use of coconut oil helps to develop collagen, eventually making the skin a lot tight and more firm.
In other words, it repairs the crepey skin by filling in the gaps and cracks of the epidermis and making it look healed.
What is The Best Way to Use Coconut Oil to Reduce Crepey Skin?
There are many skin treatment products already available on the market containing coconut oil in them. So if you are interested in using them, follow the instructions mentioned on the package.
Other than that, you can use coconut oil to heal wrinkled skin as it is. Apply an even layer of oil on the cleansed face at least two times a day, like a face mask.
Like any other skin product, it will not cure skin issues in a few days. You have to apply it regularly to experience the effects.
It is more effective to apply moisturizer after applying coconut oil. Then you can do makeup.
To protect the skin from damage, use good-quality sunscreen after using moisturizer.
Is Coconut Oil The Perfect Solution To Cure Every Type of Crepey Skin?
If you are inclined toward using coconut oil to cure crepey skin, why don't you go for coconut oil-based products? Because according to many skin experts, 100% pure application of coconut oil is not harmful to the majority of skin types.
People with acne-prone skin better not use it because it can worsen their skin condition and cause breakouts. It clogs the pores, whether simple coconut oil; or extra virgin olive oil.
Berenice Rothenberg, a practicing cosmetologist, is not a big fan of applying coconut oil on broken skin as it can irritate the skin.
Many dermatologists recommend using coconut oil to moisturize areas below the neck (for example, elbows or heels) as they have thick skin, but not on your face. For that, you should use special moisturizers that are specifically curated for facial skin.
However, you can add coconut oil to formulated products to enhance the benefits and effects, as suggested by Dr. Paul B.Dean. If you have oily skin, it is much better not to use coconut oil. Instead, go for a lighter moisturizer as it will not clog the skin pores.
Caution: Always seek the advice of your doctor or other qualified health providers regarding a medical condition
Final Thoughts:
Like any other skin product, it is better to try using coconut oil on a small area to check if there is an allergy or sensitivity reaction. Especially if you are using it on the face, it is highly recommended to do a control test before, general use.
Finally, skin tends to lose collagen and become wrinkled as it ages. You cannot avoid wrinkles as you grow old. What you can do is – nourish the skin with these natural skin repairing remedies to make it look younger and healthier. Plus, a proper anti-aging diet plan and regular exercise will help you maintain your skin, body and mind.