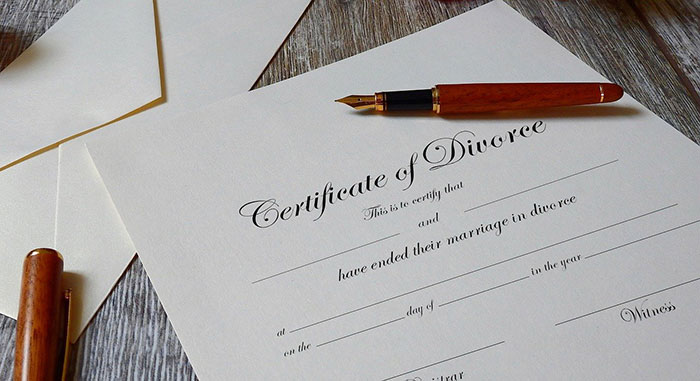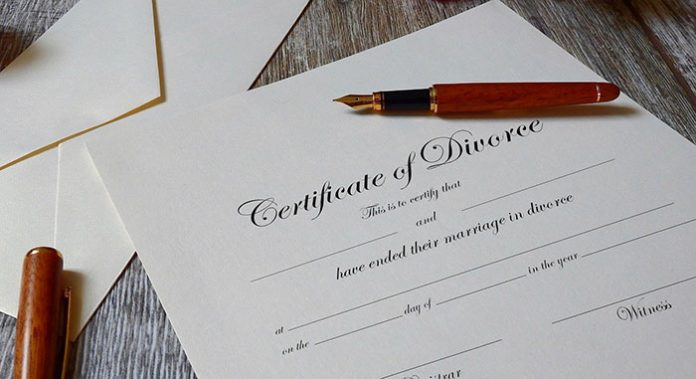 Life after divorce means dealing with a lot of mixed emotions in an environment that has been changed forever. The different feelings can go from anger to relief.
There is no simple way to divorce. Even when things do not get messy between the former partners, the situation itself raises many issues.
How to recover from divorce? Patience and knowing some of the stages you will go through are important steps. There are a lot of nuances in this process that need attention.
For example, life after divorce for women leads to some specific psychological and physical effects. Life after divorce for men often takes a path that might require a different set of answers.
Even within the same gender, there might be additional factors to assess. Life after divorce for men over 50 is not the same as for those in their 20s or 30s.
While it is a normal process to face doubts, it is essential to know with the right kind of help and support; it is possible to come out better on the other side.
According to CDC, about half of marriages end up in a divorce. That is the reason why more needs to be done to address what happens after a marriage crumbles.
Remy Dowd, LCSW, an expert in this conservation, explains:
"When individuals plan to have a certain future and life with another person, it's incredibly challenging when that trajectory suddenly shifts and they have to adapt to a new way of living."
Here are some ways to recover and rebuild your life after a divorce.
10 Ways On How to recover from divorce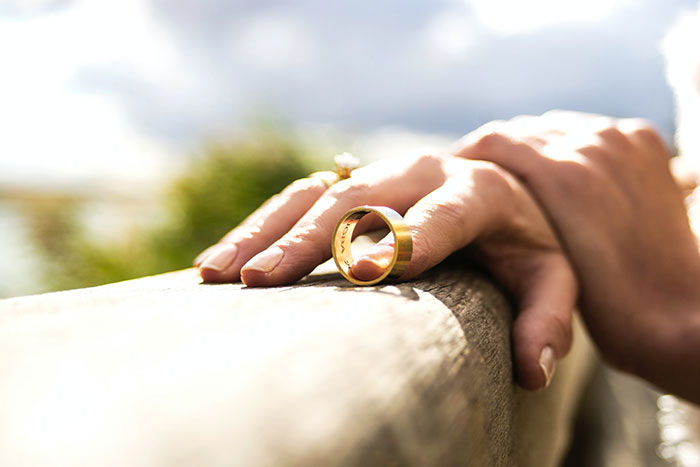 While it can feel like pure devastation, a divorce is not the end of it all. It is crucial to not forget there is a life after a divorce and that it is possible to rebuild and find happiness again. The following 10 tips can accelerate healing.
1. Focus on acceptance
Practicing acceptance is an important milestone in rebuilding your life after divorce. No stone should be left unturned when it comes to the way you feel.
Feelings like regrets might come to the surface, and they should not be put aside. They are totally valid. The goal is to acknowledge the different emotions.
There is a slight difference between exploring the past for a better understanding of certain events and dwelling on it. In short, no one gets married to get a divorce, so it often comes as a shock and a huge disappointment.
Acceptance means understanding where things went wrong while doing your best to keep an eye on the future.
2. Get professional help
A divorce can be a real challenge for your mental health and emotional well-being. In some cases, it can have long-lasting effects on the person's psyche.
A professional can offer support and guidance as you try to heal and move forward. A therapist can help you process your grief and propose a road map for recovery.
A family therapist might be ideal when it comes to handling the different logistics around divorce. In the same way, a co-parenting counselor could make for a less hectic transition.
It is okay to seek help if the divorce becomes too overwhelming.
3. Adopt the right coping strategies
While dealing with all kinds of extreme emotions, it is crucial that you develop coping strategies that will help regulate your feelings.
This is an important mechanism when you are not in the best mental state. It is necessary to choose a positive outlook on life and find ways to appreciate and care for yourself.
Relationships have a way of changing people, life after a divorce is about reconnecting with yourself and finding your own voice. In short, you will discover a new version of your personality that is closer to the one that preceded the marriage.
Suggested: Coping Skills For Kids
4. Embrace co-parenting
Children are often part of the calculus in a divorce. The well-being of the kids should always be a top priority for the two parents. Research has shown that children need to spend a decent amount of time with each parent for proper development.
Making sure that co-parenting works is of great importance. For it to succeed, a plan is always a good place to start. Respecting boundaries will also help things run as smoothly as possible.
Suggested: Stepchild Adoption
5. Stay calm during exchanges with the ex
Feelings are raw after a divorce, and you might not have the highest opinion of your ex. However, lines of communication need to remain open in certain instances.
It is best to put negative feelings aside when communicating with your ex. Talks about childcare and financial issues need to be approached with a level head.
While it may be difficult to put all the negative emotions aside, it is way more constructive to keep them in check when trying to get things done with your ex.
Suggested: Family Communication
6. Turn attention to the children
There is a lot going on in a divorce. Children can be a source of comfort and positivity. To lessen the negative effects of divorce on your children, it is an excellent step to start spending more time with them.
Moreover, creating new traditions and discovering other fun activities will help all the different parties to settle into this new reality.
Checking on the children regularly can also facilitate this transition period. It is also necessary to reassure the kids that while divorces do happen, this event will not change your interactions with them.
Suggested: What is Helicopter Parenting?
7. Connect with loved ones
While seeking professional help is a possibility, reaching out to loved ones can also be helpful. Family and friends have some pluses that cannot be denied.
They can offer empathy, understanding, and guidance. Moreover, they might be able to put some concrete solutions on the table.
Life after a divorce can be about the need for childcare, a place to stay, or something entirely different. Those people, who love you and are there for you, can really make a huge difference.
There is no reason to be afraid or embarrassed to rely on them a little bit until you get back on your feet.
8. Reinvent yourself
While it is crucial to remain true to your core, a divorce is an experience that changes people. It brings a lot of emotions to the surface.
However, it can represent an opportunity for you to reconnect with yourself on a deeper level. Moreover, it might be necessary to reinvent yourself.
This means embracing a new routine, trying new activities, driving a cool mom car and finding a different purpose in life. To accomplish this daunting task, you need to list your strengths and embrace the things that you like about yourself that are not connected to your ex.
Suggested: Best Driving Roads in America
9. Start seeing new people
It is a whole new life. Meeting people who are single like you can have a lot of advantages. You get to renew your circle of friends, and you do not have to spend time talking about painful memories.
If they share your life's philosophy, you can build a new support system. Making new friends might be a fun way to open the door to dating again.
You can meet those new people via the Internet or through your old friends.
10. Improve your financial literacy
A divorce is a significant change for your finances. It might be time to rethink your approach to money. For example, you can join an investment club, contribute to a retirement plan or put some resources in an organization that could benefit you in the long run.
Handling your money how you see fit is also a way to take back control of your life. It says that you are in the driver's seat again.
While these tips can help anyone, life after divorce for women can slightly be more problematic.
Suggested: Passive Income Ideas
Life after divorce for women
One way divorce affects women harder is financial. Women are more independent financially these days, but men still retain greater economic power in marriage. Women face more challenges in getting back on their feet economically after a divorce.
When it comes to childcare, men are playing a greater role than at any point in history. However, there is still a huge gap. For example, women tend to be favored for child custody. This might look like a blessing, but it does come at a great cost.
Even in developed countries, child-rearing is often associated with women and mothers. Interestingly, men are more likely to get remarried after a divorce.
Women seek divorce at a greater rate (69% vs. 31%), but they do get more empathy in the system. The gender gap in divorce is real, and some of the disadvantages do affect men too.
Life after divorce for men
Men handle divorces differently. They are less inclined to deal with their emotions, which can be a source of problems in the long run. While they are used to being providers in the family, they also have to become caretakers now. This is new territory.
Some are also quick to jump back into a relationship even when they are not emotionally ready. This can affect their post-divorce life.
Life after divorce for men over 50 adds other issues like loneliness and dealing with depression. It is really important to have the right support system in place to face these challenges.
Suggested:
Bottom line
Divorce is hard, and there is no easy way out. However, it is important to remember that it is just a chapter in your journey. You are free to write the next one the way you want.
While facing yourself in the mirror can be difficult, it can also be very rewarding. It is more than fine to look for help, and it is okay to slip from time to time.
It is necessary to always be kind and patient with yourself.