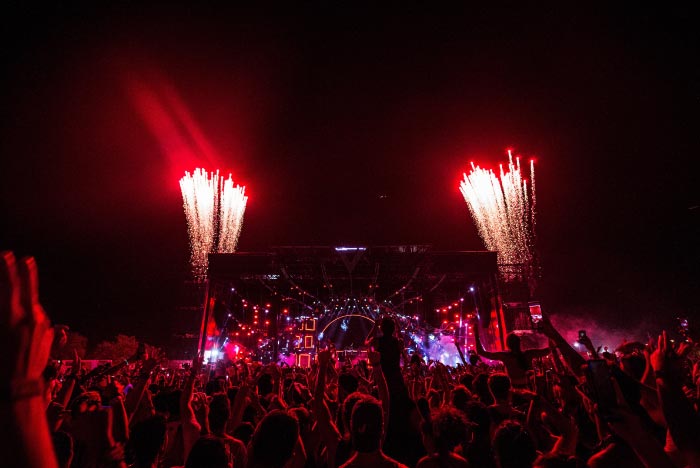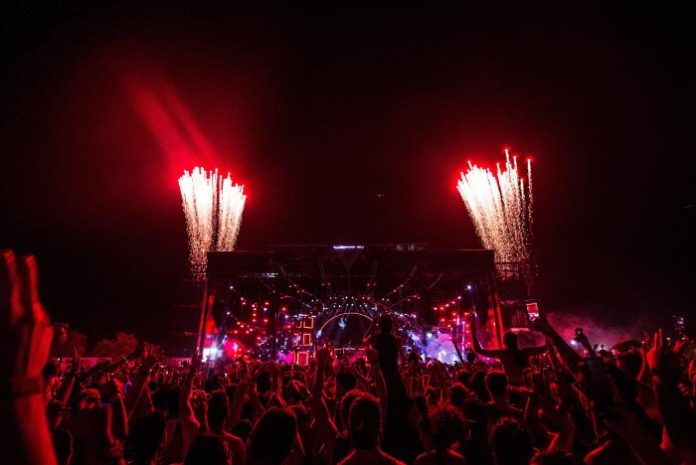 Who remembers the time when KPOP took over the world? When no one could get enough of BTS and this novel, the shiny, glittery, colorful world of catchy music and aesthetic visuals. Though it has died down a bit, it is still all anyone can talk about.
To people not in the loop, it might seem like the Kpop takeover is sudden and explosive, but die-hard fans know that there were years of hard work and sunbae (senior) artists paving the way for their hoobaes (juniors). We know all the struggles behind this success; and the full story of how KPOP became a global phenomenon. Today, it is dominating the music industry, Kdramas are all the rage, and K-cosmetics along with K-beauty regimes are selling over popular brands. So, if you've been wondering "what does Kpop stand for?" We have all the answers for you!
What Does Kpop Stand For?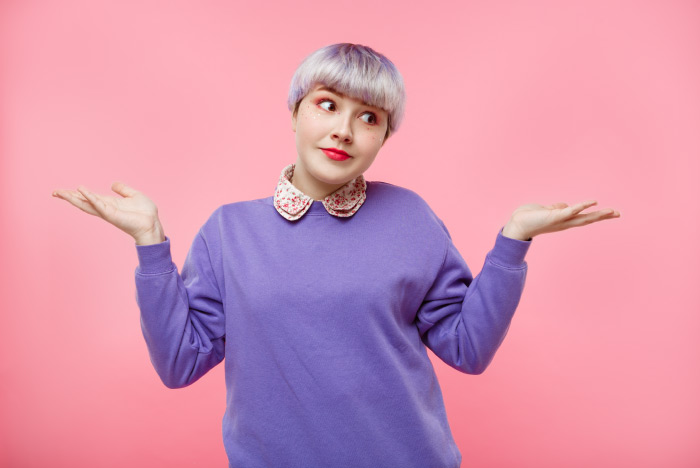 Literally, Kpop stands for Korean Pop Music. It originated in South Korea and is considered its number one export today. Kpop is a unique kind of music, a blend of several different genres of music like hip hop, pop, ballad, rock, jazz, R&B, experimental, gospel, disco, electronic dance music, etc.
Not just that, kpop is mostly associated with highly colorful, vibrant, aesthetic, and creative music videos. Additionally, the super synchronized dance routines leave the viewers shockingly impressed. All of these elements combined are what we call Kpop.
Furthermore, Kpop is not only limited to music and dancing. In fact, there are several other things that have come to be associated with the Korean Wave. Also called the Hallyu wave, it's the spread of Korean culture worldwide. With the rise of Kpop, Korean Food, Cosmetics, Fashion, Art, Literature, Language, Lifestyle, Entertainment, Film, Dramas, TV Shows, etc., also gained exposure and became well-known worldwide. So much so that drama tourism is a thing now. Meaning kpop has become the main motivation for people to travel to South Korea. In a nutshell, all aspects of South Korean culture are associated with kpop.
History of Kpop? Origins and Development
Kpop as we know it can be traced back all the way to 1992 when Seo Taiji and Boys performed for the first time on television. Their song "I Know" contains all the characteristics that we associate with kpop today. Hybrid music containing rap and rock, synchronized dance moves, and catchy beats? They had it all! Not just that, their distinctively different fashion, consisting of western streetwear, baggy shirts, and pants, paired with bucket hats and chains gave them an idiosyncratic swagger that was instantly popular with the youth.
Although the judges did not appreciate their unique performance, the audience loved it! Soon, the boys gained fame, and their first album "Seo Taiji and Boys" sold 1.5 million copies within just a month!
Before long, the South Korean Music Industry was booming with similar experimental music and boy bands. The first formal kpop group to ever exist was the boy band H.O.T., which debuted in 1996. Other popular acts like Sechs Kies, S.E.S., G.o.d., BoA, and TVXQ soon followed.
This was also the catalyst behind the formation of the top 3 entertainment companies which manage these bands and release & distribute music under their labels. Namely, SM Entertainment was formed in 1995, JYP Entertainment in 1997, and YG Entertainment in 1998. To this day, these companies have hegemony over the entire kpop industry.
However, this hegemony was challenged in 2005 when Bang Shi Hyuk, a music composer, and producer himself, established Big Hit Entertainment – a company that was soon to overturn this monopoly and take the kpop music industry by storm – to such new heights that nobody could foresee.
When and How did Kpop become Global?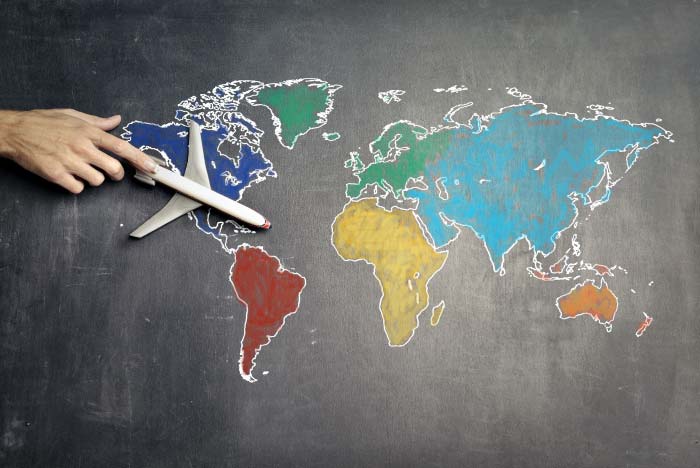 It would be wrong to credit the current global popularity of kpop to only one artist or group. In fact, there have been several studies done on the success and globalization of kpop that show the reasons behind its growth. Let's consider K-pop's development through the decades.
There are three main generations of kpop. The first generation, from the '90s to '00s, was largely only based in South Korea. There were only a few kpop bands as well. With H.O.T. being the most popular. Their song "Candy", released in 1997 was a massive hit and what made H.O.T. a household name. Similarly, Sechs Kies and S.E.S., a boy band and girl group, respectively debuted in 1997. Fin.K.L, another popular group of that era, ruled in 1998.
The second generation covers the early 2000s till 2010. Although G.o.d. debuted in 1999, they are still acknowledged as the first act of the 2nd generation. Furthermore, TVXQ, the pop duo, debuted in 2003. Nevertheless, the biggest game-changer for kpop was when Super Junior and BIGBANG (still active today) stepped onto the stage in 2005. In a way, these are the first kpop acts that gained popularity overseas. Their songs were an instant hit with a small number of people that got the west acquainted with the concept of kpop.
Later, girl groups like SNSD or Girl's Generation, Wonder Girls, 2NE1, Brown Eyed Girls, etc released their quintessential songs like "Gee", "Nobody", "I Am the Best", "Abracadabra" that took the world by storm. The colorful music videos, with pretty girls, cute choreography, infectious melody, and easy lyrics are still remembered today.
The Third Generation, from the 2010s till 2017, includes all the kpop acts that are currently mainstream. For example, BTS, EXO, BLACKPINK, PSY, TWICE, RED VELVET, iKON, INFINITE, etc. There are several factors that contributed to the success and popularity of third generation kpop acts globally, which mainly include:
Already established familiarity with kpop through second-generation acts like BIG BANG, SUJU, and especially PSY, which paved the way for third-generation kpop bands.
The presence and wide availability of the internet allowed for easier outreach.
The boom of social media networks like Facebook, Instagram, and TikTok, lets kpop fans connect as well as share their favorite kpop music and bands with their friends and family.
Fan dedication also played a huge part in raising kpop to fame.
Kpop entertainment companies also use social media as a marketing strategy and drive album sales.
Likewise, kpop idols connect with their fans through these platforms too.
Interestingly, there's also a fourth generation kpop, mostly consisting of acts from 2018 to onwards. Bands like THE BOYZ, TXT, STRAY KIDS, ATEEZ, ITZY, Aespa, STACY, etc come under the 4th generation.
Why is Kpop so Popular? Unique Characteristics that set it apart from Mainstream Music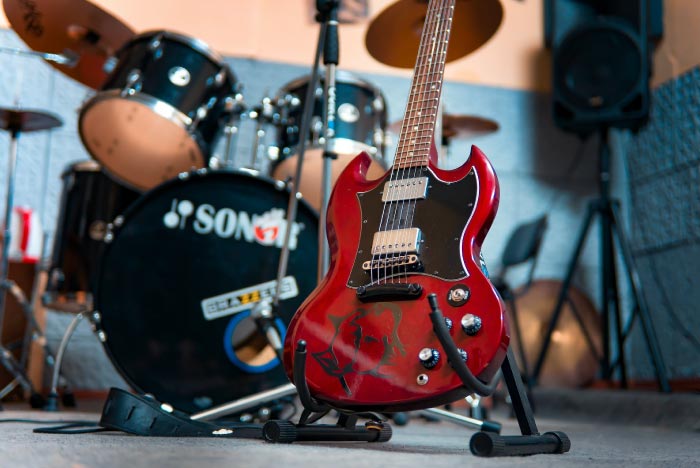 Even a novice can tell that kpop is different from other forms of music. Here are some unique traits of kpop music that make it so addictive!
Hook Songs
Though pop music is always catchy, Kpop takes it to another level. Think "Gee" by SNSD and "Sorry Sorry" by Super Junior. You just can't get them out of your head, right? It is done deliberately. Kpop music uses repetition and English phrases to make a song catchy and memorable.
Visually Attractive
One of the most striking things about kpop, perhaps even more than the catchy hook, is the visual appeal. Before you've even heard the song, it draws you in with stunning and beautiful visuals. Kpop idols are breathtakingly beautiful and attractive. The cinematography of the videos is on-point. Everything is so aesthetically constructed that it instantly pleases the viewer.
Colorful and intricate music videos
Similarly, kpop music videos often include super unique and intricate sets to create entirely new universes and make the viewers step into another fun reality. The storytelling through kpop music videos is extraordinary, designed to intrigue and pull people in.
Coordinated Outfits
Another iconic thing that distinct kpop from western music is the fashion and outfits. A kpop group usually has anywhere between four to eight members. For visual coherence, it is important that they're all decked up in coordinated outfits. Inspiration for these outfits comes from all areas of the world and history – from 70's punk fashion to 1880's Victorian era gowns to modern-day GEN Z outfits. It all compliments the story that is being told through the music and the MV.
Synchronized choreography
If you've ever seen even one kpop video, you know how exceptionally synchronized the dance routines are. Not only that, kpop commonly uses a technique called "Point dances", that is iconic dance moves that accompany the hook of the song. These point dance moves are typically easy enough that even non-skilled dancers and common people can imitate them without any difficulty. This is intentionally done to promote dance challenges and excite people to do their own versions and share them on the internet.
High-quality Production
The production quality of kpop videos is extremely high. From the set to outfits, to color coordination – everything is on point. Mix in some really good video directing and editing, and you've got unrivaled video production quality.
10 Defining Moments of Kpop Success
Harvard Business Review claims that Kpop's Global Success was not accidental. It is true. It took decades of persistent effort by multiple generations of kpop groups to raise it to the status it has today. Here are some legendary moments from history that made kpop what it is today.
Seo Taiji and Boys debuted in 1992
H.O.T. selling 1 million copies – being the first kpop band to reach such popularity and setting the trend.
H.O.T. selling out the Seoul Olympic Stadium.
RAIN performed at the Tokyo Dome Theatre in front of more than 50,000 fans – taking kpop overseas.
PSY's Gangnam Style went viral in 2012 and became the first YouTube video to reach 1 billion views.
BIG BANG earned $44 million in 2015 – the highest paid Kpop act ever.
BTS won the Top Social Artist at Billboard Music Awards in 2017, overtaking Justin Bieber, Selena Gomez, and others.
BTS performed "DNA" at the American Music Awards in 2017.
BTS's nominations and Performance for "Dynamite" at GRAMMY Awards 2021.
BTS sold out the Rose Bowl Stadium in Los Angeles, U.S.A. with a capacity of 90,888 people in 2020.
An Ode to BTS – who went from being Nobodies to Legends
Without a doubt, kpop exploded in the west and worldwide because of BTS. Today, they're winning awards left and right, breaking records like it's second nature to them, Hollywood stars are lining up to collaborate with them, in addition to being invited to speak at the United Nations General Assembly. BTS has long made it.
However, it was not an easy or quick journey. In fact, BTS's story is one of hope, passion, dedication, and working hard towards your dream despite failures staring you in the face. It is truly inspiring. Although it cannot be contained in a few words, here's a quick version of how BTS went from Nobodies to Legends.
As mentioned earlier, in the kpop world – the Big 3 (top 3 entertainment companies) control everything. They have a monopoly over this market within South Korea. Enter BigHit Entertainment (later HYBE Labels) – a poor company debuting BTS. A group of young, impressionable, mostly teenagers who dreamt of challenging the norm and making it big. It was not easy to compete with the Big 3.
After 5 years of rigorous training, BTS made their debut in 2013 with "No More Dream". Sporting sunglasses, unusual hairstyles, and gold chains, wearing shirts with their name tags because nobody knew them. These 7 boys were living in a one-room apartment, giving out concert tickets for free, holding fan signing events and concerts for hardly 100 fans in a public park because they could not afford expensive venues. Still, they were snubbed and accused of plagiarism, chart manipulation, and copying other bands on their hard-earned first major win.
"The darkness came before the light was shining, there were attacks before the cheers subsided, I felt like working hard wasn't everything, I felt like dreams, passion and effort were meaningless" – RM.
BTS has always expressed their sincere feelings in their songs as they went through each of these struggles. In fact, BTS has been one of the few kpop groups who wrote, composed, and produced their own music entirely. Therefore, the lyrics and their songs are a reflection of their journey. The lyrics have always been truer than life – so raw, heart-touching, moving, and relatable.
"After the performance, tears leak through. Every moment I make sure to not lose my integrity, to always be myself, so I don't embarrass the me from the beginning" – J-Hope, "Born Singer".
You can almost track BTS's story and success from their lyrics through the years. That's one of the reasons the world celebrates BTS so much. Because they made it against all odds – and took us with them on the journey.
In 2016, BTS won their first daesang (Grand Prize) for "Album of the Year" at the Melon Music Awards. In a much-circulated video, the members can be seen shocked – RM standing up in disbelief as if to congratulate another band for the win, Jimin pointing towards himself as if to us "us??", Jungkook continuing to sit like they're not talking about him. They went up that stage, with tears in their eyes, not being able to say anything except "thank you ARMY".
Hardly 2 weeks later, BTS won their first ever "Artist of the Year" Award at the Mnet Music Awards – the first kpop band that wasn't under the Big 3. A huge win that told the world that BTS has arrived.
But, they were just getting started! In 2017, BTS won the Billboard Music Award for Top Social Artist – surpassing Selena Gomez, Shawn Mendes, Ariana Grande, etc. – breaking Justin Bieber's 6-year record and being the first ever Korean artist to do so. And – the rest is history. Performing on AMAs, and BBMAs, as well as being nominated & winning Grammy Awards to ranking #1 on the charts, having billions of views on YouTube, and selling millions of albums every year; plus, having a massive fanbase in almost every country of the world – BTS has conquered it all.
It is important to remember that BTS is not the norm, they're the exception. In the kpop world, you can't find many artists who wrote and composed their own songs with such rawness, who challenged the status quo and dreamt of making it big despite hardships at every step. However, BTS did all this by staying true to themselves and their dreams, which irresistibly attracted fans of all ages to their music, their message, and their personalities.
Top 10 Kpop Boy Bands of all Time
Of course, every fan is bound to have their own list. But here are some boy bands that are the definition of kpop itself.
BTS
BIG BANG
Super Junior
DAY 6
GOT 7
IKON
EXO
SHINee
NCT
INFINITE
Top 10 Kpop Girl Groups of all Time
Similarly, here are some iconic girl groups that kpop is incomplete without.
Mamamoo
Blackpink
Wonder Girls
2NE1
EXID
Red Velvet
Twice
(G)-IDLE
F(x)
10 Most Famous Solo Artists
Kpop isn't just made of boy bands and girl bands. Actually, there are plenty of solo artists and duos too. Many members from groups go on solo careers during hiatus or disbandment as well. These are some of the most popular solo kpop artists.
IU
Aileen
PSY
DEAN
Crush
RAIN
Sunmi
Heize
Hyuna
Chungha
Top Iconic Era-defining KPOP Songs of all Time
Honestly, this list can literally go on and on and on. There are so many legendary kpop songs of all time that are still stuck in our heads. So, why not take this opportunity to revisit our favorite kpop songs!
Rainism by RAIN (2008)
Sorry Sorry by Super Junior (2009)
GEE by SNSD (2009)
Nobody by Wonder Girls (2009)
I am the Best by 2NE1 (2011)
Fantastic Baby by BIG BANG (2012)
Gangnam Style by PSY (2012)
UP & DOWN by EXID (2013)
Call me Baby by EXO (2015)
Blood, Sweat & Tears by BTS (2016)
Just Right by Got7 (2016)
Ko Ko Bop (2017)
Red Flavour by Red Velvet (2017)
Love Scenario by iKON (2018)
DDU-DU-DDU by Blackpink (2018)
Really Really by Winner (2017)
I Loved You by Day 6 (2017)
Some by Bolbbalgan4 (2018)
Gashina by Sunmi (2018)
Lies, Let's Not Fall in Love, Bang Bang Bang, and others by BIG BANG
Run, Fire, I Need you, Spring Day, and literally every BTS song
The Cost of Success – The Dark Side of Kpop
It is impossible to not get sucked into the world of kpop once you've been introduced to it. It is so colorful, bubbly, and fun; full of fresh talented individuals of extraordinary talents; songs that get stuck in your head and are impossible not to dance along with. However, it would be wrong to talk about kpop and not shed light on the dark side of it.
Yes, all that glitter is not gold. There is a very disturbing reality that lies beneath all that shimmer and bubbles. The kpop industry is notorious for abuse and exploitation of its trainees and idols, and discarding them once they're no longer profitable or they start demanding their fair share of profits since most companies pay them dirt-poor wages.
To become a kpop idol, talented kids (yes, kids) are scouted, when they are barely in their teens. It is a norm to undergo rigorous training for years before making the debut, usually 10 to 16 hours a day – taking lessons for dancing, singing, rapping, songwriting, interview skills, and even English language skills.
Most trainees are made to sign "slave contracts" that bind them to the company, take away their freedom and dictate their personal behavior and dating life. As a matter of fact, trainees and idols are prohibited from dating anyone during their contracts. It doesn't help that fans have a parasocial relationship with these idols and feel betrayed when they are "caught" dating someone.
Not just that, trainees' diet is restricted, especially girls who are expected to not weigh over 45kg. Both male and female trainees and idols are expected to uphold certain beauty standards as well. In a way, the kpop industry sells beauty. Idols are judged based on their appearances and criticized heavily by the public as well as the administration if they failed to fulfill these unhealthy and unrealistic bodies and beauty standards. It won't be wrong to say that idols are a product that the kpop industry produces and sells. They are dehumanized.
It would be an understatement to say that kpop idols, despite how beautiful and happy they appear, struggle with role strain and anxiety. Unfortunately, many idols could not bear these extreme conditions and committed suicide. Famously, kpop suicides of F(X)'s member Sulli and SHINee's Jong-Hyun shocked the world. Despite westernization, South Korea is a conservative society. Feminist ideals and mental health are still stigmatized there. Idols cannot speak up openly about these issues, much less ask for help.
Thankfully though, with the globalization of kpop, these aspects are coming to light. With the entire world's eyes on it, the kpop industry cannot help but treat their idols and trainees humanely. With the help of social media, idols reach out to their fans all over the world and expose their companies for mistreatment and harassment. In fact, a number of kpop entertainment companies were sued by their bands for unfair profit distribution and mistreatment. Hopefully, this will be a rising trend and we'll see a time when all kpop idols and trainees are given fair, humane treatment and properly compensated for their efforts and hard work.
Summing up
The kpop world is exciting and fun, to say the least. The music is fantastic and the idols are so fun, entertaining, and attractive that you can't help but love them. And, if you have a story like BTS's, it is impossible to not cry with them or not be proud of their achievements. Despite the underlying darkness of the kpop world, it is truly a fascinating world.
A kpop fan yourself? Let us know if we missed anything in the comments below!