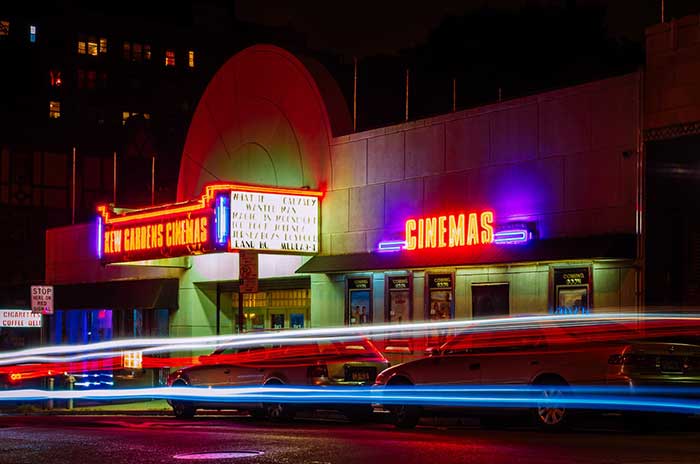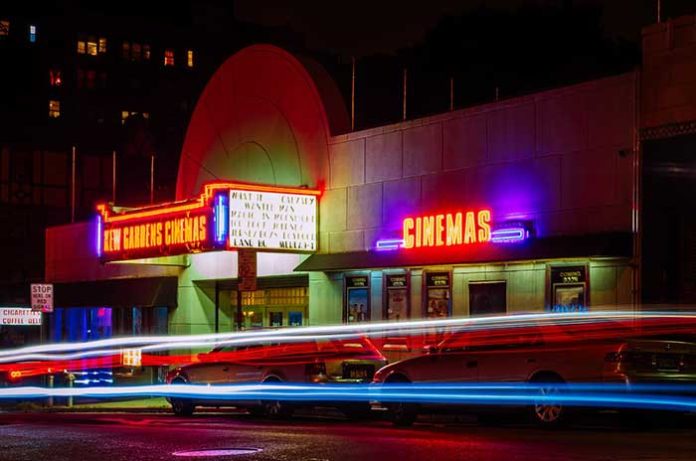 Movies are a great source of entertainment. But they don't have to be just that. In today's world where online content is the number one source of entertainment as well as education, there is more you can gain from watching movies than simply passing time. Cue Making Money Movies – that will inspire you to pursue success and enlighten you about all the different sorts of challenges and struggles one has to face and surpass in order to achieve that success.
What are Making Money Movies?
In short, these are the movies with the main theme centered around making money, whether that money is made from hard work and ethical means or by rigging the system using crooked means. After all, you can't become rich just by saving money from your monthly paycheck. This category includes films about some of the most successful people in the world, as well as the most innovative and ingenious. Undoubtedly, these films are inspiring because who doesn't want to be successful and rich?
Suggested: Personal Finance Tips
Top 10 Making Money Movies that All Success-Driven People Love!
So, let's get started with the best list of binge-worthy movies about getting rich and making money of all times!
10
The Wolf of Wall Street (2013)
Of course, we had to start this list with an absolute classic!
| | |
| --- | --- |
| Starring | Leonardo DiCaprio, Mathew McConaughey, Margot Robbie, Jonah Hill |
| Directed by | Martin Scorsese |
| Genres | Comedy, Dark Comedy, Drama, Crime Fiction |
| IMBD Ratings | 8.2/10 |
| Rotten Tomatoes Ratings | 80% |
| Box Office Record | $406 million |
Synopsis:
The exciting tale of Jordan Belfort, an American stockbroker and financial criminal, who defrauds people through his firm, Stratton Oakmont, and makes billions of dollars. While he and his accomplices are busy enjoying their wealth, drugs, and sex; the FBI and SEC close in on them.
Interesting Facts:
It is in fact a biopic on the life of Jordan Belfort, the real wolf of wall street who scammed thousands of people back in 1996.
The real Jordan Belfort is still alive at age 60. Having reformed after his prison sentence, he is now an entrepreneur, author, and motivational speaker.
It set a new world record for most swearing in a film, with the f-word occurring about 2.81 times per minute.
In a decadent scene where Donnie eats a goldfish, Jonah Hill (the actor playing Donnie) put a real goldfish into his mouth but only for 3 seconds as animal cruelty laws in movies prohibited him.
9
Catch Me If You Can (2002)
A thrilling sage of running and chasing, cat and mouse, and police & robber, at its finest!
| | |
| --- | --- |
| Starring | Leonardo DiCaprio, Tom Hanks, Christopher Walken, Jennifer Garner |
| Directed by | Steven Spielberg |
| Genres | Crime Fiction, Adventure, Comedy, Drama |
| IMBD Ratings | 8.1/10 |
| Rotten Tomatoes Ratings | 96% |
| Box Office Record | $352.1 million |
Synopsis:
This film tells the story of Frank Abagnale, the teenage con man who masquerades as a doctor, pilot, lawyer, etc, and forges millions of dollars worth of paychecks. He also successfully robs a bank at barely the age of 17. FBI agent Carl Hanratty played by Tom Hanks is hot on his pursuit yet Frank always manages to escape him. Will he ever get caught?
Interesting Facts:
The film is an exaggerated and over-dramatized version of the real-life story of Frank Abagnale, Jr.
Interestingly, the real frank makes an appearance in the film too! He's the French police officer who's seen arresting Leo at the beginning of the film.
Tom Hanks also portrayed a real-life FBI officer, Joseph Shea. He did it so well that people close to Shea couldn't tell them apart and praised Hanks for his excellent acting skills.
Don't do drugs, kids.
| | |
| --- | --- |
| Starring | Bradley Cooper, Jack McDorman, Robert De Niro, Abbie Cornish, Jennifer Carpenter |
| Directed by | Neil Burger |
| Genres | Action. Sci-fi, Crime Thriller, Psychological Thriller |
| IMBD Ratings | 7.4/10 |
| Rotten Tomatoes Ratings | 69% |
| Box Office Record | $161.8 million |
Synopsis:
Centered around the story of a struggling writer who starts taking a new drug for mental enhancement as an act of desperation. It works and turns him into a superhuman. With his newfound abilities, he rises to the top of the financial world. However, side effects from the drug as well as diminishing supply threaten to take away his success.
Interesting Facts:
It is based on a techno-thriller novel "The Dark Fields" by Irish author Alan Glynn, which was published in 2001.
Bradley cooper was not the original actor for the main lead. It was Shia LaBeouf who dropped out due to injuries.
Maserati gave the film 2 high-end, luxurious cars worth $120,000 which were thrashed on the shabby roads of Mexico. No car movies for car enthusiasts could ever bear that!
No drugs were consumed in the making of this film.
An accurate depiction of the greed, shadiness, moral bankruptcy, and ruthlessness of the financial world. Tells you how important being financially literate is for regular people.
| | |
| --- | --- |
| Starring | Steve Carell, Ryan Gosling, Brad Pitt, Christian Bale, Marisa Tomei |
| Directed by | Adam McKay |
| Genres | Historical Fiction, Comedy Drama |
| IMBD Ratings | 7.8/10 |
| Rotten Tomatoes Ratings | Ratings: 89% |
| Box Office Record | $133.4 million |
Synopsis:
A few smart stock traders and hedge fund managers figure out the American Housing Industry is on its way to collapse and make a fortune by taking advantage of it.
Interesting Facts:
Based on a nonfiction book "The Big Short: Inside the Doomsday Machine" by Michael Lewis.
The movie does a good job of explaining complex financial terminology for the viewers' understanding.
The studio was concerned about the main characters being too greedy, flawed, and unlikeable but went with it because that's an accurate representation of certain (read: most) opportunistic people in the financial world.
6
There Will be Blood (2007)
Probably one of the best portrayals of antagonism and darkness that resides in all humans.
| | |
| --- | --- |
| Starring | Daniel Day-Lewis, Paul Dano, Dillion Freasier, Erica Sullivan, Colton Woodward |
| Directed by | Paul Thomas Anderson |
| Genres | Historical Film, Drama |
| IMBD Ratings | 8.2/10 |
| Rotten Tomatoes Ratings | 91% |
| Box Office Record | $76.2 million |
Synopsis:
The movie tells the cutthroat tale of an oil tycoon and how the oil industry is built on blood. Plainview, the lead character moves to California to mine oil by scamming the locals into selling him their land for a mere pittance. The local preacher sees through his lies and a feud ensues. Sprinkle in religion, family, relationships, and hatred and you've got a perfect recipe for madness.
Interesting Facts:
Loosely based on the novel "Oil!" by Upton Sinclair, which was first published in 1926.
The fake oil was made from the same stuff McDonald's puts in its chocolate milkshakes!
Dillon Freasier, the adopted son of Plainview, was a regular Texas kid and not a child actor. He never acted in any other films to this day.
5
The Social Network (2010)
Who isn't aware of the founding tale of Facebook that changed the course of our society?
| | |
| --- | --- |
| Starring | Jesse Eisenberg, Andrew Garfield, Justin Timberlake, Dakota Johnson |
| Directed by | David Fincher |
| Genres | Historical Fiction, Drama |
| IMBD Ratings | 7.8/10 |
| Rotten Tomatoes Ratings | 96% |
| Box Office Record | $224.9 million |
Synopsis:
Fascinatingly, tells the story of the success of Mark Zuckerberg, founder of the social media network Facebook, one of the youngest billionaires in the world, and how his success came at the cost of two lawsuits and some friendships.
Interesting Facts:
Zuckerberg invented Facebook while he was an undergraduate student at Harvard however, no scenes were actually filmed there.
The iconic laptop scene with Andrew Garfield was shot 40 times to satisfy the director.
Zuckerberg claims that his portrayal in the film is completely in****/accurate except for how he dressed as a student at that time.
4
Slumdog Millionaire (2008)
It is one of the top-rated movies and critically acclaimed movies of all time!
| | |
| --- | --- |
| Starring | Dev Patel, Freida Pinto, Irfan Khan, Anil Kapoor, Rubina Ali, Madhur Mittal |
| Directed by | Danny Boyle |
| Genres | Drama, Romance, Thriller, Crime |
| IMBD Ratings | 8/10 |
| Rotten Tomatoes Ratings | 91% |
| Box Office Record | $378.1 million |
Synopsis:
An Indian-Muslim teenager, Jamal Malik, is one step away from winning a million dollars at a popular game show. However, he is accused of cheating and during investigations, he reflects on his spellbinding and harrowing life as an orphan in the clutches of gangsters who train children to be beggars, in the streets of Mumbai Slums, which taught him all that he knew.
Interesting Facts:
Adapted from "Q & A" a novel by Indian author Vikas Swarup, published in 2005.
The movie is set in India, centered around characters from India, but is directed by an Englishman.
Likewise, most of the dialogues are in English with about 20% in Hindi.
The pile of excrement that Jamal falls into is actually made of peanut butter and chocolate (yummy or eww?)
You've still got "Jai Ho" stuck in your mind. We don't blame you. A. R. Rehman is iconic.
Speaking of multilingual, making-money films, you cannot miss Pachinko. Though it's more of a web series than a movie, it deserves a mention in this list because it's absolutely mesmerizing.
| | |
| --- | --- |
| Starring | Lee Min-ho, Kim Min-ha, Jin Ha, Noh Sang-Hyun, Youn Yuh-jung, Jung Eun-Chae |
| Created by | Soo Hyun; Directed by Kogonda and Justin Chon |
| Genres | Drama, Historical Fiction |
| IMBD Ratings | 8.4/10 |
| Rotten Tomatoes Ratings | 97% |
| Available on | Apple TV+ |
Synopsis:
Set in Japanized colonized Korea, it follows a Korean immigrant family over four generations and how they experienced discrimination, racism, and stereotyping. The youngest family member, though lives in the current-day USA but still struggles to find success due to discrimination.
Interesting Facts:
Pachinko is one of the most mesmerizing films based on books as it's adapted from the New
York Times Bestseller and critically acclaimed novel of the same name by writer Min Jin Lee.
It stars Lee Min-Ho, one of the most beloved Korean actors which most k-drama fans will recognize from his various successful TV shows.
The name "Pachinko" comes from a Japanese game similar to pinball, a legal form of gambling.
2
The Pursuit of Happyness (2006)
One of the best feel-good movies about success and money, it's not to be missed.
| | |
| --- | --- |
| Starring | Will Smith, Jaden Smith, Thandiwe Newton, Brian Howe |
| Directed by | Gabriele Muccino |
| Genres | Drama, Biographical film |
| IMBD Ratings | 8/10 |
| Rotten Tomatoes Ratings | 67% |
| Box Office Record | $307.1 million |
Synopsis:
Chirs Gardner, a single, homeless father struggles to make ends meet and provide for his son while interning at a brokerage firm. They go through numerous hardships before finally finding success.
Interesting Facts:
Based on a true story and tells the rags-to-riches tale of a successful businessman Chris Gardner.
The title is intentionally misspelled to match the real-world mural.
Everyone must already know, but Jaden Smith is the actual son of Will Smith, so the characters are played by a real father-son duo.
The real Chris Gardner makes a brief appearance at the end of the movie.
Another movie based on a true story; Cinderella Man is truly inspiring.
| | |
| --- | --- |
| Starring | Russell Crowe, Renee Zellweger, Paul Giamatti, Paddy Considine |
| Directed by | Ron Howard |
| Genres | Biographical, Sports, Drama |
| IMBD Ratings | 8/10 |
| Rotten Tomatoes Ratings | 80% |
| Box Office Record | $108.5 million |
Synopsis:
James J. Braddock, an ex-boxer decides to join the ring again despite his right-hand injury during the great depression to provide for his family. He ends up becoming an icon of hope for the people due to his extraordinary success.
Interesting Facts:
Inspired by the life story of the World Heavyweight Boxing Champion James J. Braddock during the Great Depression.
Russel Crowe, the actor we know so well from Gladiator, wasn't in shape and had to lose over 50 pounds for the role.
For the scenes at the docks, the filmmakers took inspiration from Depression-era photography which was incredibly powerful in changing the child-labor laws in the U.S.
Final Words
The world of business and finance can be greedy, cutthroat, and ruthless; but it can also be inspiring and motivating. It's up to you to decide which category to fall into but we hope these films did a good job of portraying both sides. So, don't forget to check out these awesome making-money movies this season!
Watched all of these films? Consider Checking out