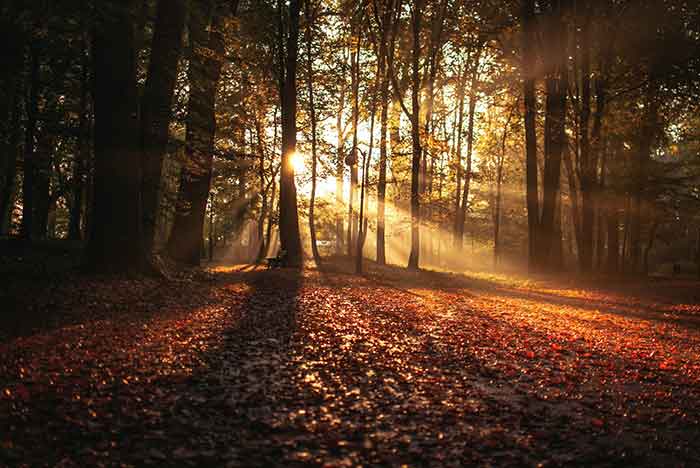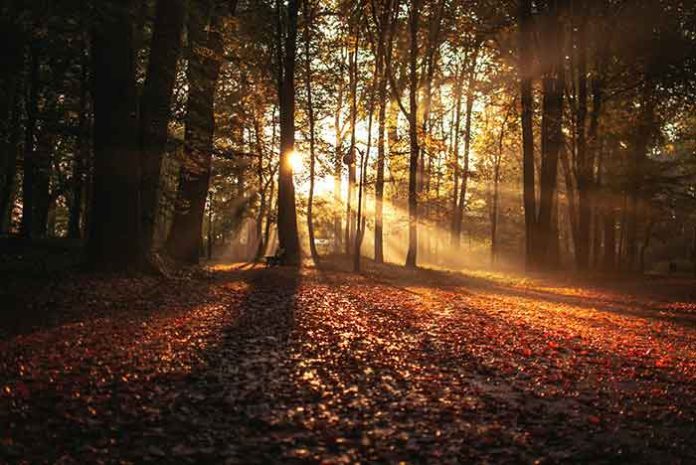 Summer is now fading as we head into the autumn months. This is a time of change, especially when it comes to the weather. The lively, warm and sunny mornings are giving way to the cold, dark evenings of the autumn. Undoubtedly, the end of the summer can be sad as it's the last time you can spend time outdoors in nature comfortably before the frigid winter comes.
Not to mention, the melancholy that takes over people during fall–which makes it harder to socialize and people prefer to stay indoors and keep to themselves. It's no wonder then, that everyone wants to get the most out of the bright summer days and are looking for one last summer event before everything changes. So, here are some of the best activities you can do with your friends to say goodbye to Summer memorably!
10 Fun Ways to Say Goodbye to Summer and Make it Memorable!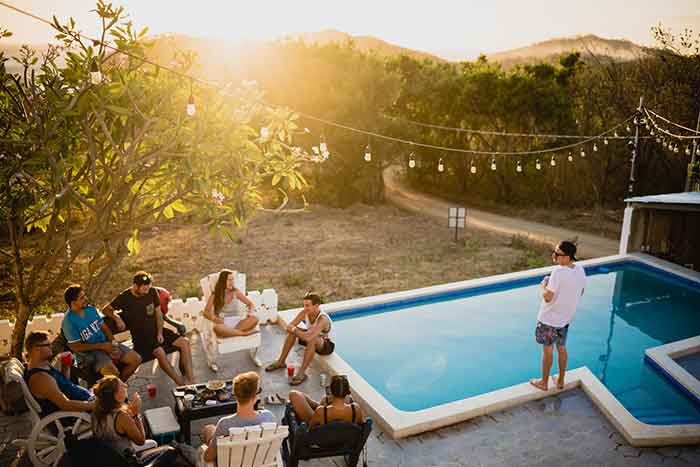 Having fun is more than just getting drunk! It's about connecting with your friends, having a shared experience and bonding over it. That's what makes it a fun memory. You can try any of the following activities with your friends and family to make summer last – for just a few more days.
1. Gather Your Loved Ones and Make Ice-cream Together!
What's the best way to beat the summer heat? Ice-cream! Rarely anyone would disagree on that. If there's anything better than eating cold sweet ice cream on a hot summer afternoon, it's making it from scratch and having fun while doing it.
The taste of the ice cream you've made yourself is incomparable to any store bought stuff. So, gather your friends and family and get cooking. Trust me, making an ice cream is not that difficult. There are numerous delicious and easy ice cream recipes out there that you can use. Moreover, you can add your own touch to it! Get creative with flavours! It's sure to be fun.
Read More:
2. Nothing Beats a Simple Outdoor Movie Night
If the long summer days are tiring you out and you don't want to make much effort, try a movie night. Make it even more fun and summer-y by hosting it outdoors. Your backyard would do. There's a long list of summer movies you can watch on a late evening to say goodbye to Summer. All you have to do is set up the projector, grab some popcorns or snacks and you're good to go.
3. Go Hiking, or Boating, or Rock Climbing! – The options are endless
For the sporty outdoors type, summer is a heaven. Hiking, hunting, rock climbing and boating are just the tip of the iceberg. You can do any of these activities, with your friends or alone and make the most out of summer.
4. Don't Fancy People? Dedicate an Evening to Book Reading
Surely, not all of us like to have parties every evening though. Some of us like to take a break and spend time alone. Truly, the best way to do that is by reading a good book. Nothing can give introverts better company than a gripping, engaging and interesting summer novel.
5. Girls Day Out! Go to your Local Crafts Fair
There's something magical about being at a local county or crafts Fair in Summers. The overwhelming amount of creativity, passion, art and hard work that surrounds these places is unmatched. For sure, it's the one of the best ideas for girls day out since most of the products are targeted at women.
Read More: Best Sunglasses For Women
6. Take a Walk at a National Park
Visiting a National Park is also a great way to say goodbye to summer and a chance to reconnect with nature. Multiple studies show that spending time in nature has an overall positive effect on your physical and mental health. It lowers stress, anxiety, improves mood and keeps your body active. You can enjoy nice winter walks, but there is something special about visiting a National Park around this time of the year. Definitely, you wouldn't wanna miss out on that!
7. Plan One Last Trip – to the Mountains or the Beach!
Now would be the perfect time to set off for a last-minute summer holiday so that you can soak up the last of the sun before the weather changes. Moreover, it could be a lot cheaper and quieter now that schools have gone back. Furthermore, if you're a key worker, you can take advantage of the NHS Easyjet discount code that will help you make savings on an end-of-summer trip.
Read More: How to Save Money during Vacations
8. Go Camping
Alternatively, you could opt for a staycation and a camping trip. Camping is a chance to go back to basics, enjoy spending time in nature and escape the hustle and bustle of day-to-day life. Many people find camping to be a therapeutic experience and this could be the perfect time to go when the weather is neither too hot nor cold (just check the forecast in advance to make sure that it will be dry!).
9. Host a BBQ Party to Say Goodbye to Summer
No summer is complete without hosting a BBQ party. It's always a great way to get some friends together and enjoy some good food and drinks. It might be some time before you are able to fire up the grill again, so now is the time for one last cookout. Undoubtedly, you'll find that people are eager for one last get-together before the weather turns. And, this is your chance to try out all the cool summer party tips you've been reading!
10. Organize a Picnic
Similarly, one last summer picnic is a nice idea and a chance to enjoy spending time outside and in nature with family and/or friends. These are the kind of events that you really miss during the winter months. So, make the effort of organizing one last picnic and be sure to bring along all kinds of tasty food and drink to enjoy outside.
The Bottom Line
There's never a limit to how many ways you can have fun. So, try any of these activities to find the perfect way to end your summer!
Read More: 20 Summer Wedding Ideas Worth Stealing