Smart home devices have taken the world by storm as they help ease home management, complete daily tasks, and make life better and more secure. As a savvy homeowner, you are now in total control of your house, where you can switch on and off devices through apps and even use voice commands to operate different things. In other words, your house is the domestic face of the Internet of Things (IoT), where smart home technology connects every device. The latest smart home trends hold AI and automation to present domestic assistance in a new and advanced way.
Today, we will discuss the top innovative home trends in 2023 that will dominate the market this year and beyond.
Top 8 Smart Home Trends You Should Add To Your Space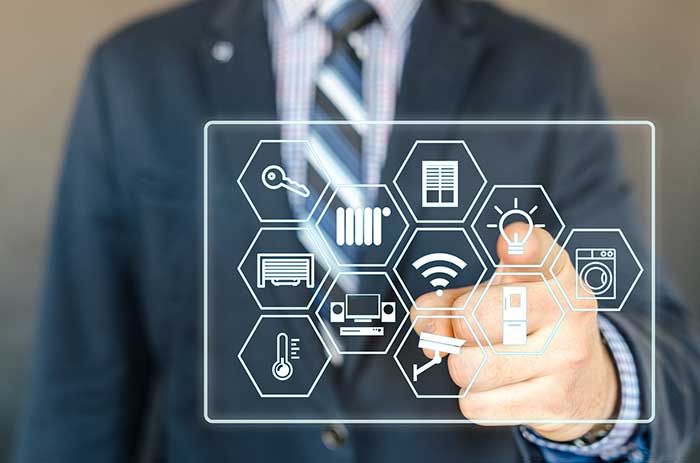 1
Increased Connectivity & Automation
The key concept behind smart homes is automation, and we cannot achieve that without the integration of home devices. The tech minds bring us a solution in the shape of smart home hubs that connect different apparatuses for integrated control and management. Companies now use customized connectivity hubs like Zigbee as well as Wi-Fi, Bluetooth, and IoT connectivity tools. Courtesy of these latest home technology trends, our homes now perform most of the tasks on their own.
Talking specifically about smart home trends in 2023, the focus is on total home integration. It means employing the same devices and services (for example, Google or Amazon Alexa machines and software). It makes operating these devices effortless as they can easily interact with each other efficiently.
For instance, an intelligent water monitor can sense a seepage in your house. It will send a message to the water shutoff system and cut the water supply instantly. It can avert home flooding and a possible disaster.
A connected home is favorable for not only homeowners but also renters, giving them peace of mind and control to manage their property.
2
Smart Home Trends are Advanced in Artificial Intelligence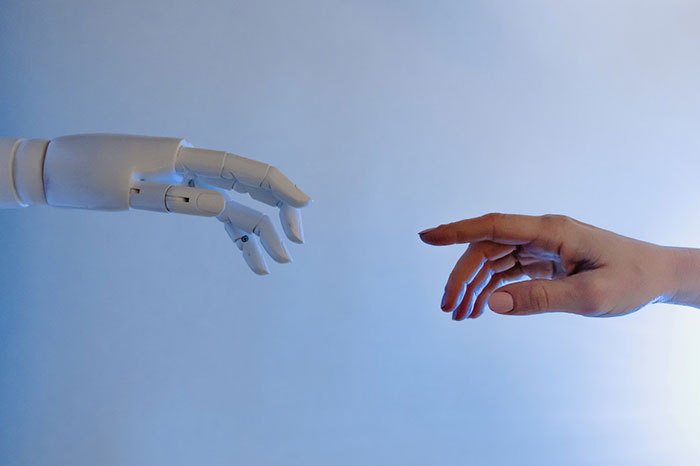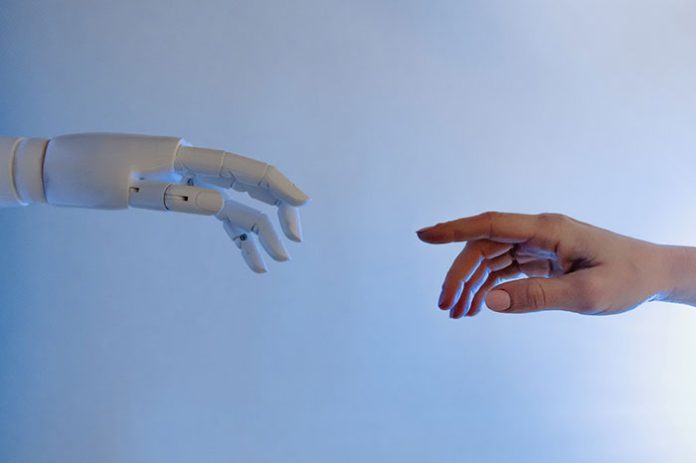 When we say Artificial Intelligence (AI) is the future, it means it can help in every aspect of our lives. AI-enabled devices are growing, offering voice assistance to operate them. While the smart speaker once was the most famous AI device, advanced technology brought almost all home gadgets under the umbrella of AI.
For instance, you can use AI for fridges to trace things inside them and make a grocery list for every week. The AI mirrors show exercise videos and analyze your form. You can start and shut off ovens through voice commands. In short, AI has altered every part of your home, allowing you to interact with your house in a totally new way.
We will see more and more applications of AI and IoT devices in our daily lives in the future. Users will see extensive changes in the technology related to smart kitchens and smart bathrooms.
3
More Focus on the IoT (Internet-of-Thing)
The IoT smart home trends can't go unnoticed as they include everything from autonomous vehicles to intelligent speakers and Wi-Fi-enabled ovens. We expect these vogues to grow at a fast pace. According to a study by Fortune Business Insights, the worldwide IoT market will be worth 1.5 billion in the next five years and will persist, rising at a 24.9% CAGR.
Thanks to this rapid growth, we are expecting more innovations in IoT devices. One of the potential applications includes doors with an intelligent locking mechanism that mechanically opens as they identify the homeowner's face.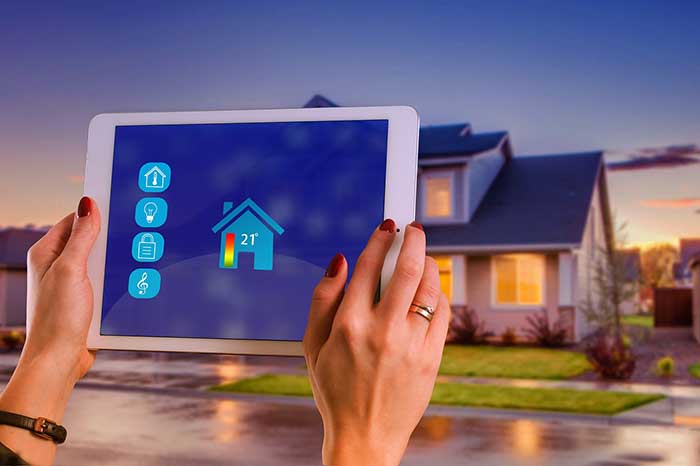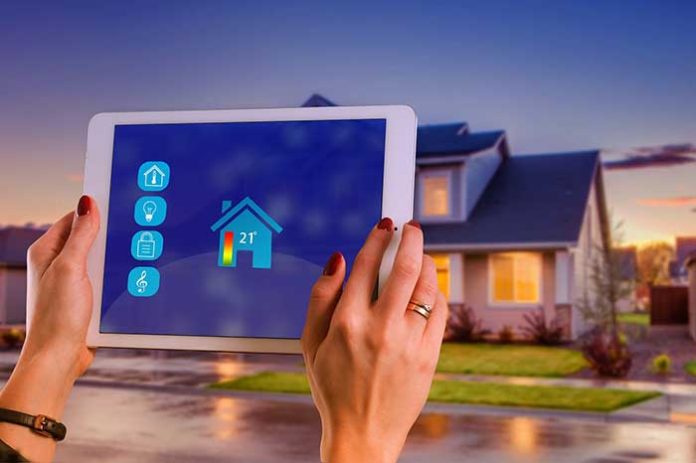 The coronavirus pandemic influenced every aspect of our lives, which prompted a change in our homes. As the whole world went into lockdown, workers were forced to work from home. They required a workspace within the house where they could perform all their day-to-day tasks online while sitting in a quiet room.
Kids' and teens' education also went online, so every family required a connected, online home with smart devices and software for hassle-free learning.
5
Improved Privacy & Security
If we say security and privacy are one of the most important smart home trends of this year, we are sure you will agree with us. With poor security protocols, any smart device in your home makes the whole smart ecosystem vulnerable.
According to a study by Avast, 40.8% of smart homes at least have one gadget that hackers can easily infiltrate. Since more and more people have started working from home with most of their devices attached to the internet, the home network is in danger more than ever.
That doesn't mean solution providers are sitting idle. Home Security Solution providers are creating mechanisms that protect your information. AI-based biometric authentication is one prominent example of such a solution. You should also get familiar with cyber threat hunting to stay safe online.
Same as last year, security & privacy will also be the basis of all smart home trends in 2023.
6
Smart Home Technology Robots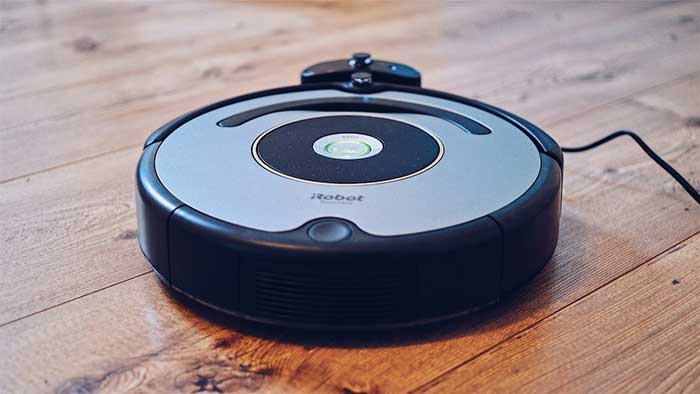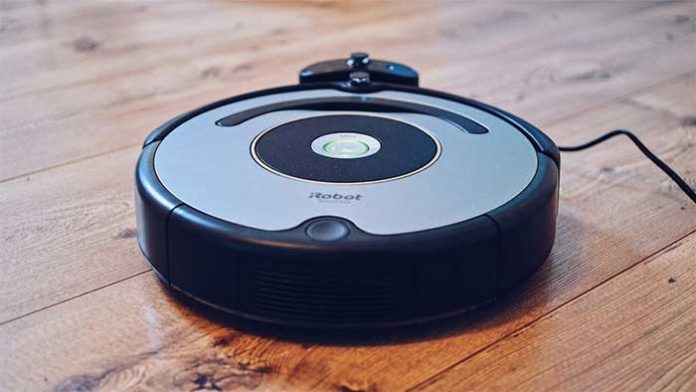 Do not mistake smart home robots for the humanoid robots we usually see in movies. They are far from reality even with the current advancement in tech. That said, robots have long been performing vacuum cleaning and lawn-mower services and even are assisting in cooking and household jobs. They even are of help to seniors who cannot perform day's tasks due to their disabilities.
The worldwide robotic vacuum cleaner market size will likely rise from about $11.97 billion in 2021 to $50.65 billion in 2028, with a growth rate of 27.2% CAGR from 2021 to 2028.
Robots will be a part of the latest smart home trends in 2023 as the market will move ahead of vacuum cleaners. We see a great future of robots helping in cooking, cleaning, and even offering healthcare services.
7
Improved Emphasis on Healthcare
Undoubtedly, voice command to turn on and off different devices at home is a convenient feature. But we need a lot more than that from a smart home. Perhaps, the most crucial thing for any of us in these testing times of the pandemic is healthcare.
The solution providers know this requirement, so they have started producing different gadgets aimed at improving our health. From sleep monitoring devices to smart glasses, watches to humidity controls, and contactless appliances, we now have plenty of tools to sense an anomaly even before we feel it.
Since our homes have also become our workplaces, smart home tech has the answer to boost our well-being. Yes, sleep monitoring is great, but now we have smart beds for a night of better and deeper sleep. The smart assistant can even follow our sleep pattern through sensors, assess our position, prompt us to sit up tall or take a pause from sitting on a chair, and so on.
Furthermore, intelligent home kitchen accessories have taken out the guesswork, as it informs us of the recipes best for our well-being. At last year's CES, we even got an idea of a smart toilet that could analyze your waste and give you recommendations to eat a better diet.
With so many smart home devices already available to improve our health, the future of smart home living is nutritious and advantageous.
8
Better energy efficiency and recyclability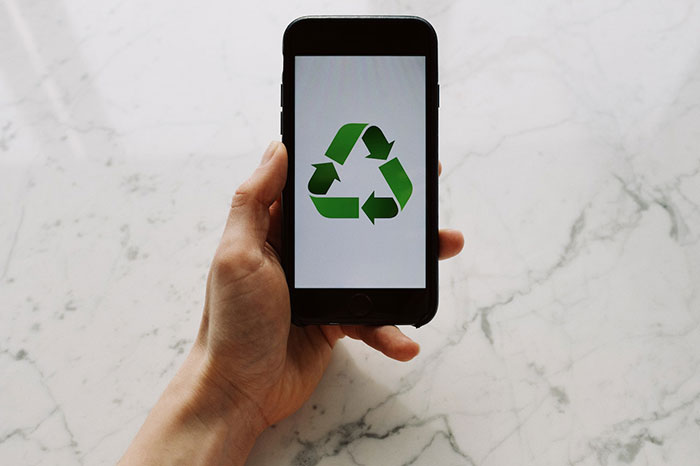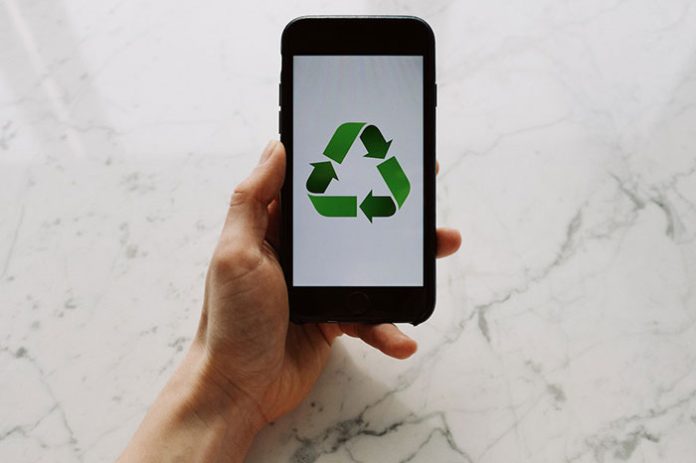 With the tech developing at a rapid pace, we see more and more devices on the market, which eventually creates an e-waste issue. It is true that most of the parts we use in tech products are hard to re-use or recycle. However, we need a solution to minimize the useless things our homes produce daily.
The tech giant Apple has been working on it and now offers almost 100% recyclability of its devices. Google has done its part as it plans to employ recycled components on all its devices this year.
Conclusion:
We hope other firms will follow suit and employ recycled parts in the makings of their devices. Manufacturing firms should offer users some kind of incentive to send their useless products for recycling.
Related Content: Tech Gifts for Moms