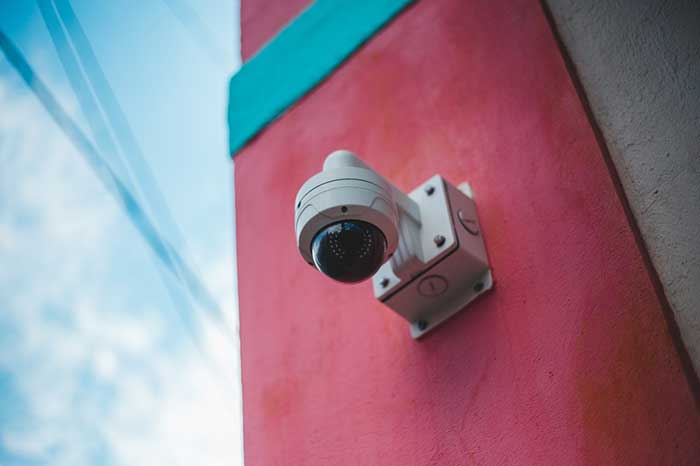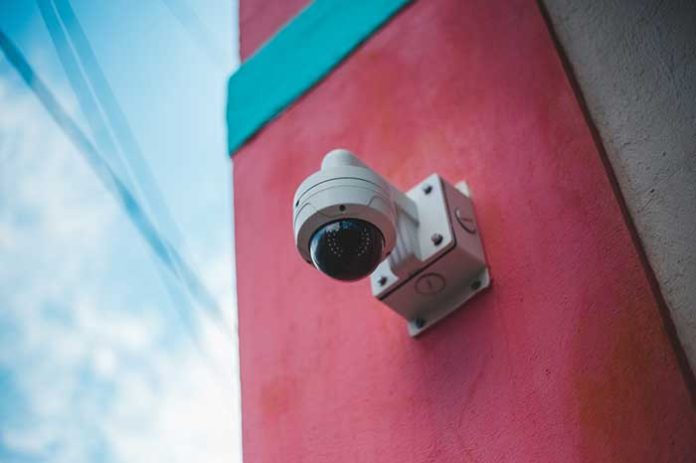 Modern home security devices aim to make your family, assets, and space as safe as possible. Besides protecting your home against theft and burglary, security systems (including cameras, video doorbells, motion sensors, and smart locks) can help in emergencies like fire outbreaks or CO detection. However, with so many products accessible in the market, choosing the best home security systems is a huge challenge for homeowners.
You can only make a prudent decision once you know all the details about a security system, such as its features, technology, cost, and packages. To make it simple for you, we have compiled a list of the best home security devices that can protect your property.
But first, let's understand the factors you must consider when choosing a security system. Let's get started:
How to Decide the Right Home Security System?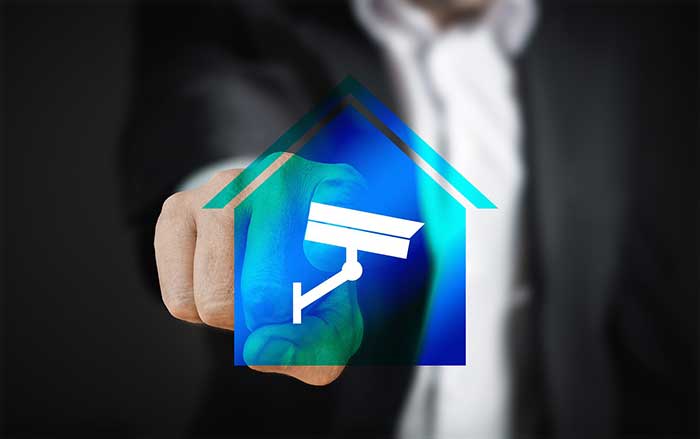 Never settle for the lowest-cost option while picking home network security devices. It requires you to consider installation, cost, equipment, and monitoring.
Professional vs. DIY Installation
Depending on your provider, you will have the option to choose between professional and DIY installation.
Professional installation usually involves a company expert who comes to your home and installs the devices. After setting up everything, he will guide you on how to use the security system. DIY home security devices come pre-programmed, and you have to configure them yourself. You can normally operate them via voice via Amazon Alexa, Google Assistant, and even Siri sometimes.
Costs
You can break down the costs of home security devices into four categories: equipment, installation, activation, and monitoring.
Equipment costs will vary significantly between providers and their systems and packages. Remember that the cheapest security package may not always provide the best protection. To determine the best option, survey the market, talk to experts, and explain your requirements and budget.
Furthermore, you should know that self-installed home security systems are more affordable than professional, subscription-based systems. You must also be aware that numerous stand-alone home security devices allow you to observe your abode remotely.
Equipment type
It depends on the provider, whether you lease or purchase your equipment. Some companies offer both options. The wiring of your equipment is also an important factor to consider.
Wireless systems are ideal if you have pets or children that may disturb the wiring. For wireless systems, you must watch out for cyber threats that may compromise your system.
Monitoring Options
Both DIY and professional monitoring systems are available. Some providers also cater to your specific needs.
Professional monitoring works 24/7 and alerts you and the security/emergency departments as soon as the alarms trigger. You may have to sign a multi-year agreement and pay a hefty termination fee, other than a monthly fee for professional monitoring services.
You don't have to pay monitoring fees if you choose to monitor your system yourself. However, you have to notify authorities whenever you detect an intrusion.
5 Best Home Security Devices on the Market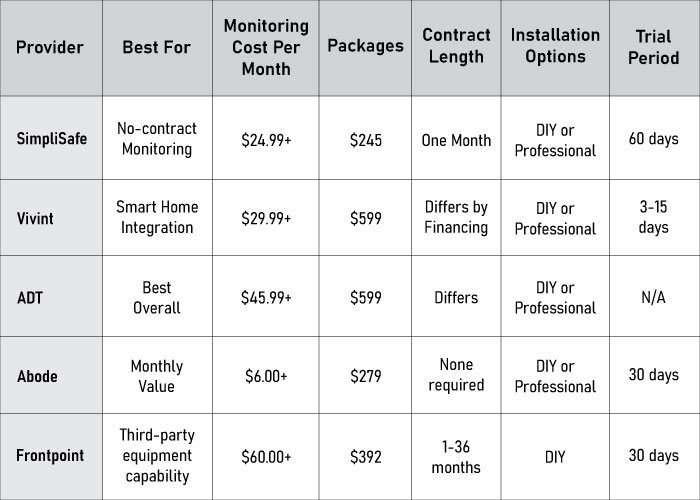 1. Simplisafe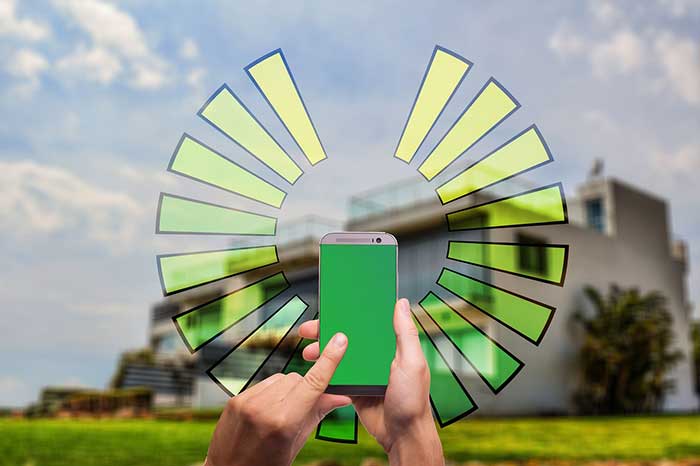 SimpliSafe is one of the most affordable and flexible home security systems available right now. Installation is simple, and it is compatible with several smart-home devices. SimpliSafe is a perfect solution for tenants because you do not have to drill into walls or doors during installation.
The monthly observation fee is among the lowest, and you can subscribe and unsubscribe anytime.
Pros and Cons of the Simplisafe system
Pros:
No wall drilling is needed for the installation
Capability to arm or disarm the system from your smartphone, Amazon Alexa, Apple Watch, etc
Battery lasts for more than ten years
No long-term contract
Provides cellular backup
Professional installation is part of the plan, but you can also install it easily.
Cons:
Facial recognition is not available
Individuals who aren't familiar with technology may have trouble using it.
Packages: SimpliSafe gives you five configuration packages.
The Foundation: You get a base station, a keypad, a door sensor, and a motion sensor. (Cost: $196)
The Essentials: You receive one base station, one keypad, three door sensors, and one motion sensor. (Cost: $220)
The Hearth: The Hearth package offers you everything in the previous two packages besides one smoke sensor, one key fob, and one wireless siren. (Cost: $312)
The Knox: It includes a base station, a keypad, six door sensors, two motion sensors, a smoke sensor, a key fob, and a wireless siren. (Cost: $372)
The Haven: In addition to everything else in previous packages, this comprehensive package includes temperature and water sensors. (Cost: $403)
Monitoring: SimpliSafe offers two monitoring plans – home security cameras with interactive monitoring and self-monitoring. You may cancel a plan at any time without entering into a contract.
Interactive Monitoring: You get live video monitoring, 24/7 flood surveillance, 24-hour fire department response, and unlimited camera recording. (Cost: $0.83 per day)
Self Monitoring with Camera Recordings: You only get unlimited camera recording. (Cost: $0.33 per day)
2. Vivint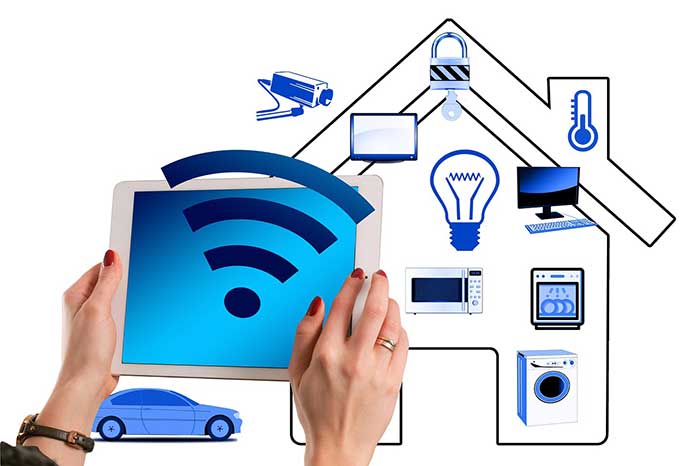 With more than two decades of experience in smart-home integration, Vivint is a leader in smart home automation. Their systems are ideal for homeowners who already own smart home security devices.
Vivint's smart-home platform lets you easily control your smart lighting and air conditioning through Google Assistant and Amazon Alexa. The device security of Vivint is among the best in the industry.
Vivint Pros and Cons
Pros:
Provides live video monitoring, medical emergency notifications, and carbon monoxide (CO) detection
An easily customizable package to suit your needs
You control the system via a mobile app or voice
Professional Installation
Integration with third-party devices
Cons:
Extended financing package and costly equipment
DIY installation is not available
Offers only a three-day refund policy
Packages: Vivint offers five different equipment packages for you.
SkyControl Starter Kit: The starter kit includes two Google Home Minis, two smart entry sensors, and one motion sensor. (Cost:$9.98 per month or $599 one-time payment)
Home Security System Bundle: The bundle comprises all the starter kit features, plus a Vivint smart smoke sensor. (Cost: $11.83 per month or $709.98 one-time payment)
Smart Home Control Bundle: The smart home bundle delivers everything in the other packages, plus smart door lock handles and a smart garage controller. (Cost: $17.50 per month or $1,049.95 one-time payment)
Video Security Bundle: The security bundle encompasses a starter kit, Vivint video doorbell, outdoor camera, and Ping surveillance camera. (Cost: $23 per month or $1,379.95 one-time payment)
Smart Complete Bundle: It comes with all home security devices and video cameras mentioned in previous bundles. (Cost: $29.83 per month or $1,789.92 one-time payment)
Monitoring: There are three professional monitoring packages, each boasting 24-hour supervision, mobile app control, and live support.
Smart Security plans cost $29.99 per month
Smart Home costs $39.99 per month
Smart Home Video plan for $44.95 per month
3. ADT Home Security
ADT has been serving millions of homeowners in the U.S. for the last 15 decades, offering one of the best home security devices. As part of the service, customers enjoy 24/7 professional monitoring, ensuring their homes are always secure.
Pros and Cons of ADT Home Security
Pros:
Provides up to a six-month money-back guarantee after installation
Gives access to a variety of smart-home security devices. Some of them you can even control with mobile apps
Protection against intrusion
Response to emergencies
The biggest nationwide network of monitoring centers
Cons:
Professionally installed systems demand a minimum 36-month agreement
No DIY installation option
Packages: ADT designed three equipment packages to suit the requirements of different customers. Find out which one is for you.
Secure: It features intrusion fire prevention, CO, flood detection, voice control, and touchscreen controls. (Cost: $599–$899 once or $56–$61 per month for five years)
Smart: Get home automation and remote access to the mobile app, along with everything mentioned in the secure package. (Cost: $919–$1,219 once or $66–$71 per month for five years)
Complete: All the features of the previous two packages plus video security and video clip storage. (Cost: $1,049–$1,449 once or $75–$82 per month for five years)
Monitoring: Depending on the package you choose, ADT has professional motoring plans. The in-house monitoring centers provide 24/7 security, rapid intrusion detection, and smoke and carbon monoxide sensor monitoring.
Cost of ADT's professional monitoring plan:
Secure: $45.99 per month
Smart: $49.99 per month
Complete: $56.99 per month
4. Abode
Abode came into being in 2014, reaching the top of the home security industry in just eight years. The highlights of this home security company include the variety of devices they offer with no requirement of a long-term contract, as well as its Build My System feature. It offers the best level of customization, letting you customize a security package per your needs.
Pros and Cons of Abode Home Security Devices
Pros:
No need for a long-term agreement
The Abode Cue integration allows you to manage different devices.
It also provides professional monitoring services
DIY installation
Backup via cellular device
Cons:
Starter kits include limited devices.
Only the Pro Plan gives you a 4G backup and extra functionalities.
Packages: Besides offering two pre-designed security systems, Abode mainly specializes in custom, DIY home security devices.
Here are two of Abode's systems:
Smart Security Kit: The four components in this kit include a Gen 2 Gateway, a motion sensor, a key fob, and a sticker. (Cost: $279)
Iota All-In-One system: You get a built-in camera, a mini door sensor, and a key fob in the Iota All-In-One Gateway system. (Cost: $329)
Monitoring: The Abode monitoring has two options. As part of the Standard Plan, you are responsible for observing and responding to emergencies and alerts. The Pro Plan, which includes professional monitoring, makes use of a monitoring center that watches for emergency alerts.
Abode monitoring plans include:
Standard Plan: Stream and record unlimited cameras, receive notifications, and in-app panic alarms, store videos, and automate your home. (Cost: $0.20 per day)
Pro Plan: It features everything in the standard plan, plus person detection, 24/7 professional monitoring, cellular backup, free shipping, and special deals. (Cost: $0.66 per day)
5. Frontpoint
Last but not least is Frontpoint DIY home security devices. You can select from various monitoring options and do not need to sign a long-term contract. The company delivers all equipment directly to your home. To use the hub and sensors in the equipment, simply connect your Wi-Fi.
Pros and Cons of Frontpoint
Pros:
Provides customized smartphone app
No contract obligation
Guarantees a 30-day refund for non-satisfied customers
Cons:
Professional monitoring costs a lot
It does not offer professional installation.
Packages: Frontpoint offers three packages, allowing you to customize the security equipment you purchase these encompass
The Safehouse: Comprising a Frontpoint hub, two door sensors, one motion detector, a yard sign, three decals, and a door sticker. (Cost: $99)
The Bunker: It has a Frontpoint hub, keypad, motion detector, indoor camera, smoke sensor, one-yard sign, three decals, and a door sticker. (Cost: $475)
The Fortress: It is a premier package containing a Frontpoint hub, three decals, one door sticker, six door sensors, and two motion detectors. (Cost: $599)
Monitoring: Frontpoint monitoring is one of the most comprehensive on the market, with plenty of features like night vision, etc.
Interactive Monitoring Plan: This plan gives you 24/7 support, geolocation, mobile alerts, sensor history, and live video recording. You also receive motion-triggered alerts and much more. (Cost: $2 per day)
Conclusion:
Home security companies offer different services and solutions to protect your abode and family. You should consider a DIY security system if you are on a budget, allowing you to receive alerts and notify authorities.
If you can afford it, go for a professionally monitored system connected to a monitoring center, watching your home 24/7 and alerting authorities in case of an intrusion.
We hope the five home security devices we explained today will help you pick the best one for your property.