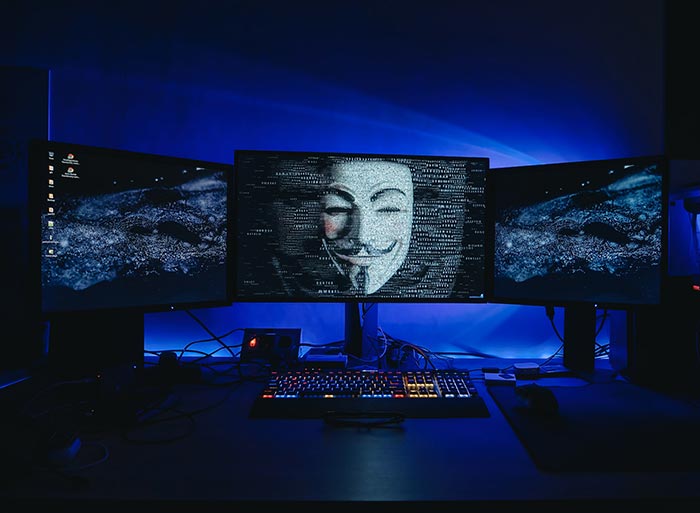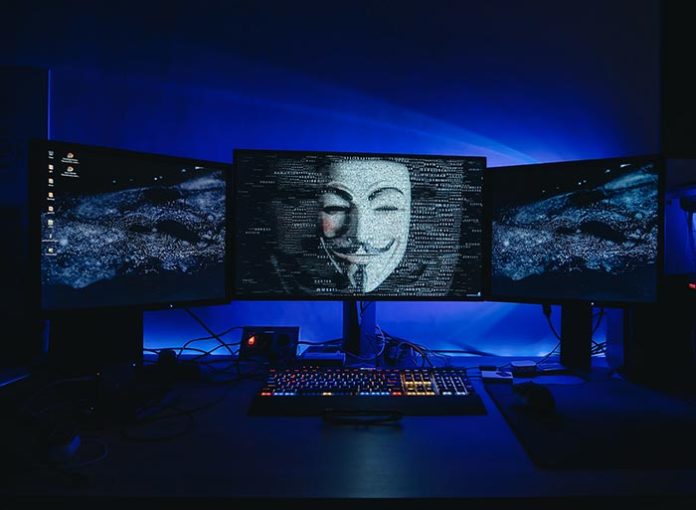 Hacking is not something that the general public fully understands. Moreover, hackers do not have the best reputation for the average Joe.
However, hacking is not necessarily a black and white issue like most things in life. There is a gray area that rarely gets a lot of attention.
For example, there are hackers hired by companies or the government to help secure their platforms. It is important to understand that all those taking part in this activity are not bad people.
While this definition has been lost in recent years, a hacker was originally just a way to define a skilled, gifted, and possibly driven programmer.
However, in the era of technology where computers and other devices are essential parts of people's daily lives, criminality has found a new playing field.
Cyber criminality became a thing, and some hackers used their knowledge and talents to join this arena. Therefore, the term was quickly associated with illegal activities in general conversations.
What is a Hacker?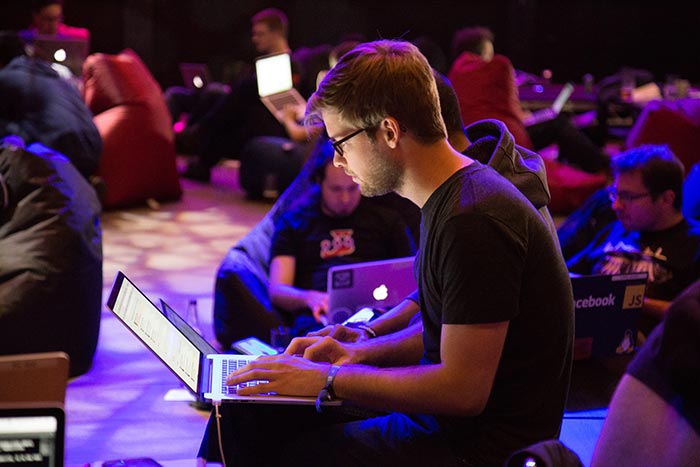 There are different types of hackers. The black hat hacker is the one who engages in a life of crime in the cyber world. This hacker will compromise a network for money or other advantages.
A company hires a white hat hacker to test a system. Their goal is to find weaknesses in the network to build a stronger system.
The gray hat hacker tests a system without a prior agreement with the company. If they find a weak spot, they send a report to the business in the hope of getting paid for their finding.
Note: Hacking without authorization is not allowed by the law.
One interesting type on this list is the red hat hacker, a form of an online vigilante who goes after black hat hackers.
Those are the four types of hackers who get the most attention. The ones who get a lot of money for their skills.
6 Hackers Hired by Companies
Companies around the globe are always on the hunt to find hackers who can help them enhance their defense systems. To secure a network, most companies will put their reservation aside.
Some experts say the penetration testing market is huge. Therefore, hiring ethical hackers makes sense for most companies that want a solid online presence.
Here are six hackers who joined forces with the corporate world.
1. Johnny Chung Lee
The computer scientist became famous after hacking a Nintendo Wiimote in 2008. Johnny Chung Lee used ballpoint pens and some infrared lights to make this happen. This was the beginning of an illustrious career in the tech world.
Microsoft quickly hired him to work on the Kinect. He did less than three years with the company. Google recruited him, and he still works there to this day as a director of engineering.
Lee's story shares some similarities with George Hotz, a top hacker who worked for Facebook and Google.
2. Chris Putnam
Chris Putnam is now an engineer at Facebook. He is known as the first Facebook hacker. In 2005, he created an XSS-based worm with some friends that made Facebook profiles look like those from MySpace.
Facebook's co-founder, Dustin Moskovitz, got in touch with him, and they kept in contact. After dropping out of college, Moskovitz opted to hire him as an engineer. Putnam worked on the social networking site's video platform.
3. Ashley Towns
The year is 2009, and Ashley Towns is behind the first known iPhone worm. However, it all happened by accident. The virus would set a picture of singer Rick Astley as the phone's wallpaper.
An iPhone app developer in Towns's native Australia did not waste much time and hired him. While he landed a lucrative job, he also received many death threats.
However, for a time, he became a real celebrity and landed interviews in local media.
Also Read: Galaxy S22 Ultra vs iPhone 13 Pro Max
4. Michael Mooney
In April 2009, Michael Mooney launched a computer worm with Twitter as a target. The Twitter worm promoted a website, and Twitter's co-founder, Biz Stone, wanted to press charges.
Mooney gained some notoriety in the tech industry and received many job offers. He chose to work as an app developer in Oregon.
5. Kevin Poulsen
Kevin Poulsen was arrested in 1991 and has spent five years in prison. He also had to pay $56,000 in fine. He was able to hack the FBI and a radio station in Los Angeles. Hacking KIIS-FM radio helped him win a Porsche.
After becoming a free man, he launched a career as a journalist and was hired by Wired. He is a real authority and respected expert when it comes to cyber security.
Poulsen also attracted a lot of attention when he created a program to identify sex offenders on MySpace.
6. Peter Hajas
Peter Hajas is still working at Apple. The company hired the creator of the iOS jailbreak app MobileNotifier in 2011 as an intern.
This is a path that most developers take at the company.
Hackers Hired by FBI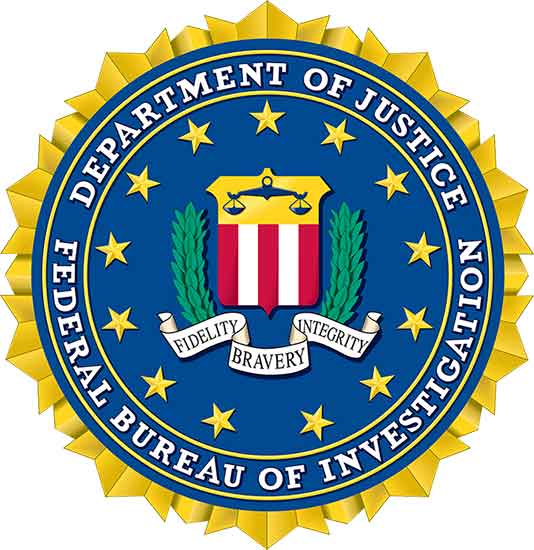 The FBI has been able to use the threat of jail time to persuade some black hat hackers to come work for the organization. Moreover, according to a report from the Guardian, at least 25% of hackers in the United States are informants for the government.
The outlet's research found that several illegal platforms online are run by people who work for the US government. People in the hacking community are familiar with this issue.
Barrett Brown, a journalist and activist, who had ties to Anonymous, stated: "The FBI is always there. They are always watching, always in the chatrooms. You don't know who is an informant and who isn't, and to that extent, you are vulnerable."
Poulsen, the former black hat hacker and current contributing editor at The Daily Beast, has also said: "We have already begun to see Anonymous members attack each other and out each other's IP addresses. That's the first step towards being susceptible to the FBI."
Hackers Hired by Government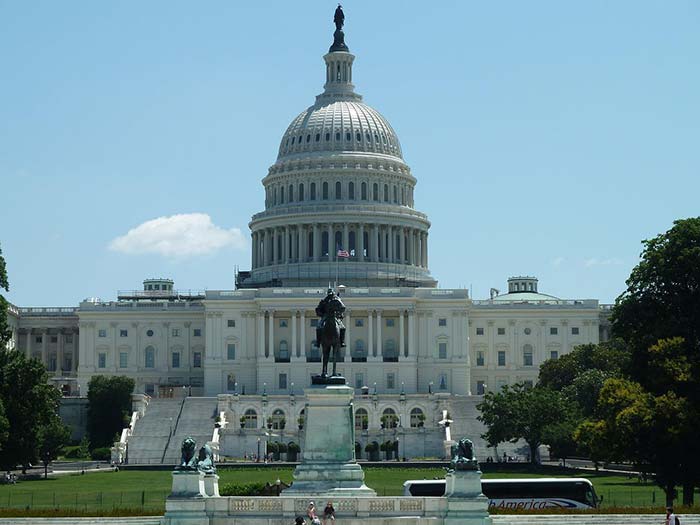 The NSA and CIA use similar tactics to the FBI to find new recruits. Over the years, many reformed hackers have been hired by the government.
This is something that is done out in the open. Government officials even attend hacking conferences to interact with the community. The government also advertises its search for these individuals.
Officially, the government has a high bar for security clearances. However, it tends to find ways to collaborate with hackers who can bring something truly unique to the table.
Jeff Moss, who founded the Black Hat and DEF CON computer hacker conferences, has worked as a consultant for different administrations.
He was ICANN Chief Security Officer in the Obama administration. Moss is now a member of the Cybersecurity and Infrastructure Security Agency's advisory council.
Mr. Moss ran a bulletin board for hackers in the 1980s.
Conclusion
The hackers hired by the FBI or companies are individuals with unique stories that could fill Hollywood films. Their paths prove that when it comes to hacking, there are a lot of nuances, and it is not easy to draw the lines.
Some of their stories show that redemption is always possible. Interestingly, hacking is still a world full of mystery. So, it is impossible to know the whole truth.
Moreover, a few of the best hackers are still operating in an underground fashion. Therefore, more stories like these will continue to come to light in the upcoming years.
The overall contribution of hackers to the tech industry cannot be denied.