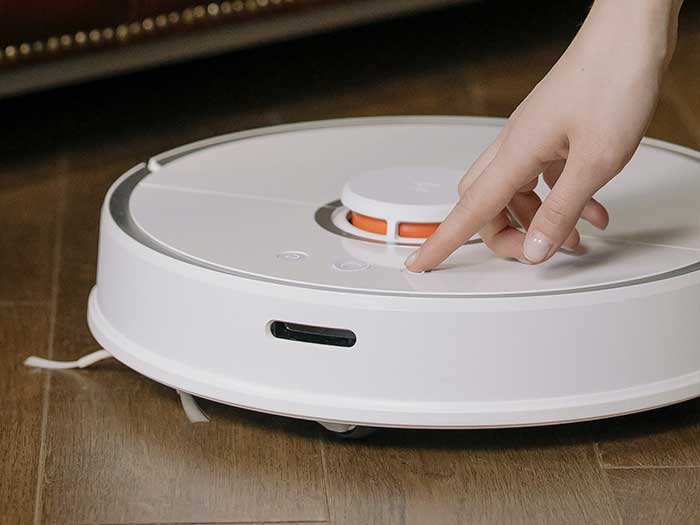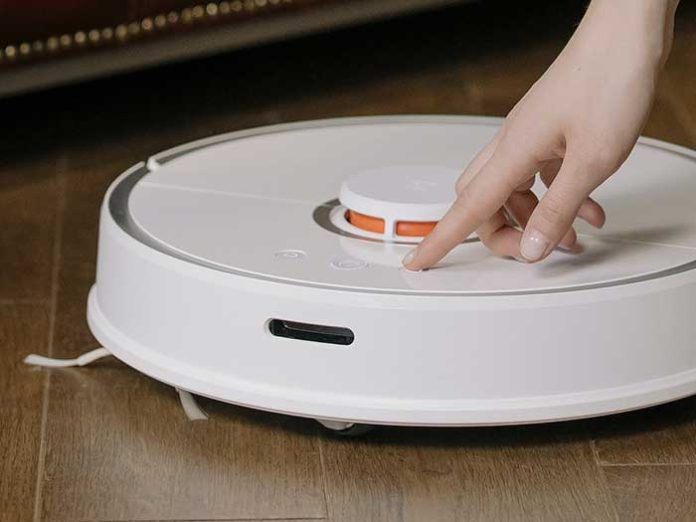 There was a time when robot vacuum cleaners were the subject of jokes and Internet memes. One could even argue that they sucked (pun intended), but like most technology, robot vacuuming has matured. Beyond watching them fall down steps and chase your pets, you can now safely depend on them to quickly and efficiently clean your floors and stay out of your way.
Choosing the best robot vacuum, however, might be a little more difficult because there are so many options. Here is a quick guide to buying the best robot vacuum for your home.
6 Best Robot Vacuums for Your Home Cleaner To Buy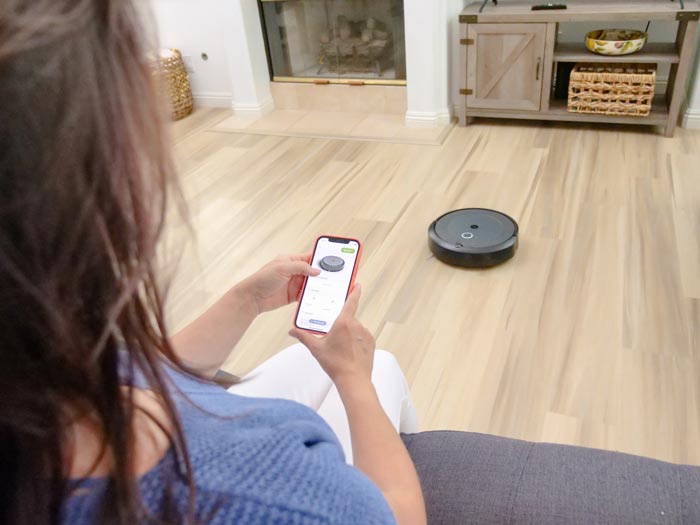 There are many features to consider when choosing a robot vacuum: dirt disposal, mapping/object avoidance, smart home integration, supported floor types (hard vs carpeted), dealing with pet hair, and, perhaps most significantly, price. We will cover each feature and then provide a possible solution based on current tech trends and reviews from tech sites and users. None of these solutions is the only solution, so make sure you still take the time to read specs, reviews, and price comparisons.
1. Dirt Disposal
The earliest robot vacuums had docking stations where they "slept", but ultimately, you would still have to empty the device when it was full. Many cheaper models still require this, but some of the more advanced models now offer automatic dust emptying, meaning the docking station also has a dust bin that the vacuum will use to dispose of its load. Obviously, you will eventually still have to empty the dustbin, but it decreases the frequency of your emptying.
Recommendation:
Samsung Jet Bot AI+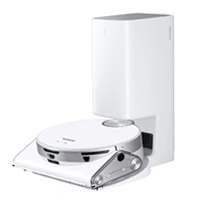 Why? The dustbin is huge.
Features
AI object recognition
"No-go" zones (custom virtual walls)
"Home View Streaming Video"
Self emptying clean station
Mapping navigation sensors and mobile device integration
2. Mapping/Object Avoidance
To be clear, all newer robot vacuums have some type of mapping or object avoidance system, so choosing the right one for your home truly depends on your home. Some vacuums rely on sensors to intelligently learn the layout of your home over time. Others may also include mapping software on a mobile phone app that lets you train it to navigate exactly where you want it to go. Some even have the ability to program invisible walls that mark certain areas as off limits. All of these are promises from
the manufacturers, so take them with a grain of salt. I recommend reading reviews from people who have actually tested them and compared their performance.
Recommendation:
Robrock Q5+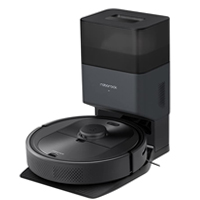 Why? Its mapping technology puts you in control and lets you train the vacuum to go exactly where you want.
Features:
Auto Dust Emptying
3D Mapping
Adaptive route algorithms
Washable filter
Custom cleaning routines
Works with Alexa and Google Home
3. Smart Home Integration
It is rare to find a robot vacuum today that does not have some form of smart home integration. This is one area where you can usually just check to make sure it works with the system you use (i.e. Alexa or Google Assistant). I did not find one that worked with Apple's technology in my search, so if that is a deal breaker for you, it might make your quest a little more challenging. Once your device is configured with your smart home, there really isn't much else to do.
Recommendation:
Any vacuum that supports the system you use.
4. Floor Support
Floor support can be tricky because very few homes have just one type. Even if most of your home is carpeted, your kitchen almost certainly isn't. This is one area where it is also extremely important to check independent reviewers to find out how the vacuums in your price range perform on the floor types you have and also how they transition from one type to another.
You will find that the pickup rate varies from device to device and depending on the floor type. Some devices will also handle corners better than others.
Recommendation:
Roomba Combo j7+ Robot Vacuum and Mop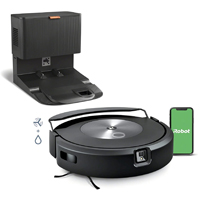 Why? It vacuums and mops at the same time (detecting hard floor vs carpet), and its "Dirt Detect" system should make traversal through even a challenging obstacle course of a home easier.
Features:
Automatic dirt disposal
Vacuums and mops simultaneously
"Dirt Detect" Obstacle avoidance
Custom cleaning preferences
Works with Alexa and Google Home
5. Best Robot Vacuums for Pet Hair
Pet hair can be quite a nuisance, especially if you have a particularly fluffy fur ball. Some vacuums are OK with fine, thin strands of hair but may choke on big clumps of fur tumbleweed. Therefore, the first thing to consider is the type of pet you have and the type of hair they'll leave all over your home. Then, consider the type of technology the various vacuums use. While all of them do indeed suck, their brush types vary, and some will be ideal for pet hair.
Recommendation:
Roomba® i3 EVO
Why? NY Times Wirecutter says it's better that the competition at picking up pet hair.
Features:
Less expensive than competitors
"Dirt Detect" obstacle avoidance
Automatic dirt disposal
Cleans in neat rows
Ideal for homes with pets
Works with Alexa and Google Home
6. Best Budget Robot Vacuums
Most of us don't have Samsung Jet Bot AI+ money, so it is good to have more budget-friendly options. There are actually quite a few out there. The aforementioned Roomba i3 EVO has an MSRP of $350, but you can often find it for less during sales. Others like the iRobot Roomba 694 retails for only $180. The key to choosing any budget device is getting the most features for the least amount of money. That means you might have to sacrifice a few luxury features and choose the one that has the features you can't live without.
Recommendation:
Eufy RoboVac 11S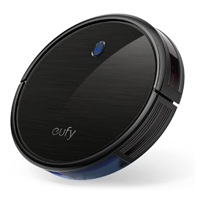 Why? Inexpensive while still providing necessary features
"BoostIQ" automatically increases suction power when needed
Infrared-sensor obstacle avoidance
Drop-sensing to avoid falls
Choose the Best Robot Vacuum for Your Needs
No robot vacuum is perfect, but they have come a long way from the early years. The key to choosing the right one is more about understanding your own needs than it is about any website telling you one is better than all others. In fact, be wary of such sites and do your homework. Your floors will thank you.
Read Also: How Has AI Changed Our Mundane Lives