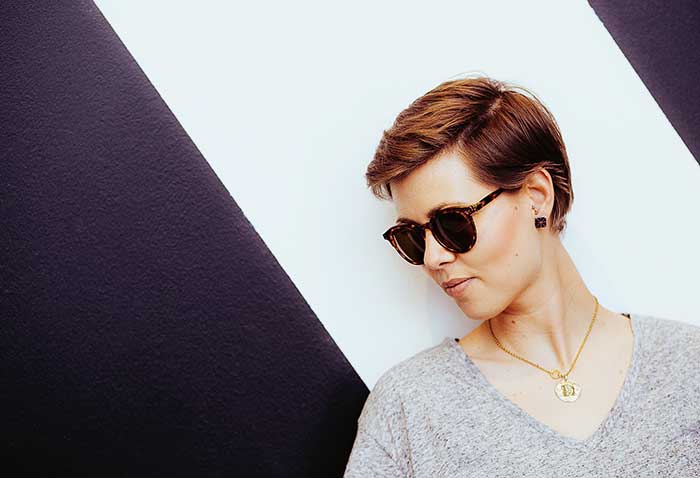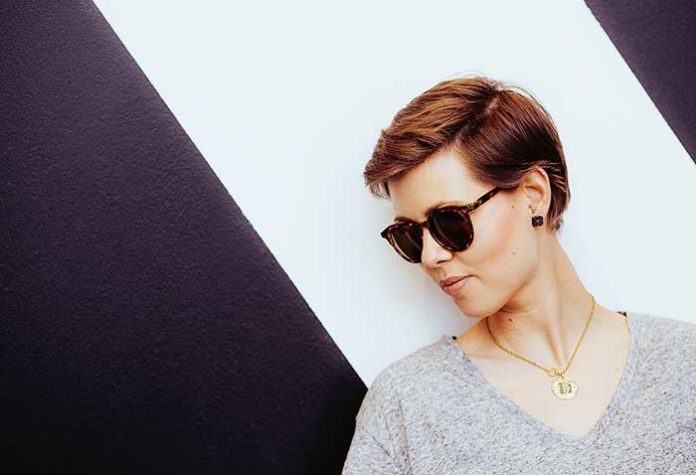 According to Statista, in 2020, 59.02 million Americans had 4 or more haircuts. This number is speaking itself about how serious people are getting in maintaining their hairstyle right.
Many hair care trends often focus on long hair, and it can seem as though short hair is often disregarded and forgotten about. Often having short hair can be lower maintenance, meaning it is a more affordable option than looking after and maintaining long hair.
It can help you save time in the morning, as they are quick to style – and also perfect in summer months to help keep you cool. It can completely change your look, allowing your personality to shine through. After all, you no longer will have a huge head of hair to hide behind.
Top 3 Short Hair Trends
Short hairstyles come in various forms and are most often as unique as the individual tending to them. That is not to say, that favorites do not exist. We have weeded out the 4 most popular short hairstyles in 2023.
1. The undercut
Currently, the undercut hairstyle for males is arguably the most popular, although it is beginning to also grow in popularity for women. Its distinctive, recognizable high contrast structure provides a chic, sophisticated and classy appearance. Highly adored by both genders, it complements modern fashion perfectly. It stands apart from other haircuts. In order to do an undercut, this will combine work from hairdressing clippers and scissors – make sure you invest in high-quality tools to get the best results.
Can everyone get undercut style?
But, it is worth mentioning that this type of haircut will not suit everyone. Men with square faces or diamond faces work well with undercuts. So all the people will circle face cut; you better get high-volume haircuts that seamlessly add vertical dimension to your face.
Combine it with your favorite sunglasses, and get ready to steal the show!
2. The pixie cut
You can't go wrong with pixie style!
A woman's haircut that is between half an inch and three inches long is called a crop or pixie cut. It can either be one length or cut longer on top and shorter on the back and sides, often enhanced by highlights and layers to frame the face as is popular amongst established celebrities such as Miley Cyrus, Pamela Anderson and Katy Perry. They are practical to look after, show off a bit of your personality and are easy to maintain – especially if you enjoy experimenting with color!
Moreover, the pixie cut has a variety of styles. Some of them are,
Pixie Wedge:
It has a longer wedge-style top and sides. It is because it adds up more volume and shape to the hairs.
Feathered Pixie:
Want to get a more unconventional and edgy style? Pick feathered pixie cut as it goes with short and comparatively long hairs as well. Or even after your hairs grow, the overall style will remain edgy and beautifully asymmetrical.
Choppy pixie cut:
As they grow out more quickly, you can play with a variety of colors and textures to give your hair a personal touch.
Pixie with fused layers:
Ashy layers in the front of pastel-colored roots will enhance the style. Full of volume and texture, it will make you shine among all. In other words, it is the perfect blend of shorter and longer hairs.
3. The fringe
One of the upcoming short hair trends is a fringe. There are countless options for every style, hair texture, and length of hair. You can update your hairdo or simply add some spice to your regular hair regimen by getting one cut in, or growing out your hair. Choose from an angular fringe, French crop or textured fringe to name a few. Not only can this look really flattering, but it can also be very sophisticated and mature.
In fringes, there are several styles you can play with.
Short fringes with short bob:
The first benefit of getting this style is you can alter the length of fringes and bob according to your style preferences and face cut.
Shaggy fringes:
Combine choppy ends with short layers and fringes to tailor-made your style exclusively for yourself.
Wispy full fringe:
It is perfect for boss ladies who are always in rush and have minimal time to do their hair. Make the length shorter to have always a set haircut. Just make sure that ladies with longer face types will look great in this style.
Adding volume to your short hairstyle
Adding sufficient volume to the hair is key to making any short hairstyle look great. This can be done in a variety of different ways, from hair mouse to gel. Having great hair often starts from within, so eat a healthy and balanced diet for optimum hair growth. Incorporating a scalp massage into your daily routine, along with investing in high-quality hair products is a good place to start. Also, you can get premium-quality coconut oil to strengthen your scalp and treat it which will eventually help in your hair growth.
Hairstyle is the second thing that people notice in your personality (the first one is your dressing style). So a fresh haircut adds glam and sophistication to your personality. It will make your aura attractive at any wedding event, interview, and party.
Also Read: Bridal Shower Ideas
Conclusion
If you are considering cutting some slack regarding your hairstyle, here is what James Brown is saying:
"Hair is the first thing, and teeth the second. Hair and teeth. A man got these two things, he's got it all."
In a crux, this summer is your time to shine and unleash your inner fashionista by getting stylish short-trendy haircuts like never before. Slay the onlookers and lit up the event with your aura and glitz. A proper hairstyle according to your face type and personality will make you feel confident in yourself.