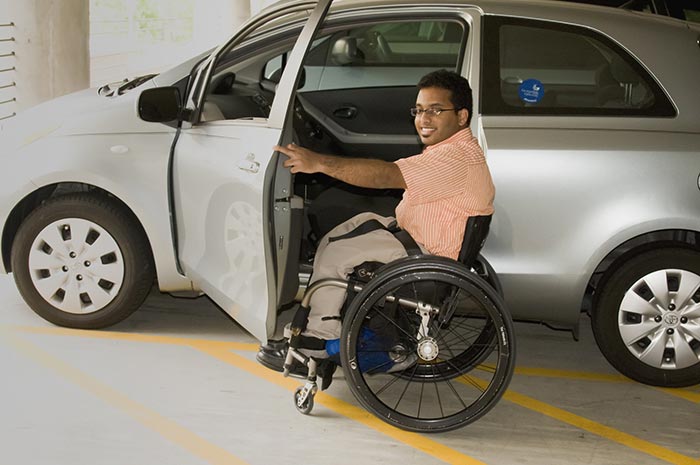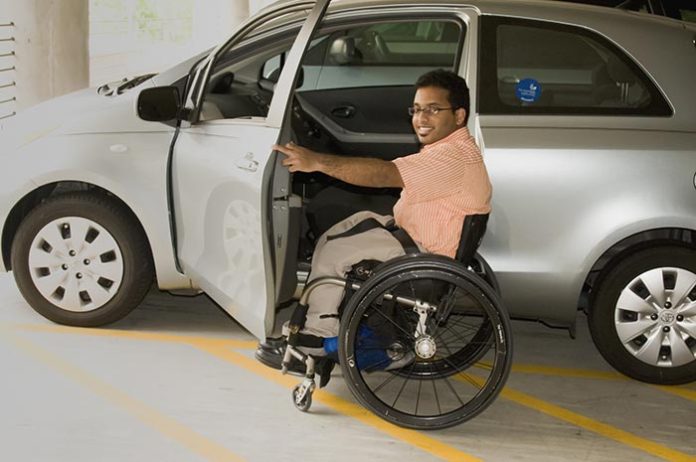 Around 1 percent of adults aged above 16 reported the use of a wheelchair-accessible in 2019. However, it can still be difficult to find an accessible vehicle. Getting around can be almost impossible without the right vehicle. Below, we explore how you can make the minivan more wheelchair-friendly.
Can You Convert Your Van into Wheelchair Accessible?
The first step to making your old minivan wheelchair accessible is to check to see if it can be converted. You'll need to begin by checking the mileage on the vehicle. The last thing you want is to invest heavily in converting the minivan. This is only for it to break down or get written off quickly down the line. Working out the model and age of the vehicle can also help you determine if it can be converted. If you're confident in the vehicle, you should be ready to go through.
Many wheelchair users and transportation providers pose the question "how to make a van wheelchair accessible". Actually, it is a long process involving many steps and safety measures. There must also be a team of highly efficient technician experts. In short, a wheelchair-accessible vehicle is the one that you have converted by making better use of its interior. You have also equipped it with seating and wheelchair entry and securement; a lift, or a wheelchair ramp. It may involve up to 40 alterations to convert a vehicle to become wheelchair accessible. However, it depends on the type of ramp or lifts required for your vehicle. It is also of utmost importance whether it is a side entry or rear entry.
You Can Convert Your Van into Wheelchair Accessible If You…
Not everyone can afford to get a vehicle with a special design. However, you could purchase a minibus and take steps to make it wheelchair accessible. Most often, an automotive dealerships' sales personnel typically do not know the specific mobility needs. He is unaware of the steps required to give a client the most suitable accessible vehicle as per their need. Hence, it will be highly advisable to consider going straight to a mobility dealer before purchasing a vehicle. He will explain the entire process to help you determine whether or not one can convert the vehicle you like.
Conversion to Wheelchair Accessible: Important Points to focus on
The chief of these considerations is to determine if the wheelchair user will be the driver or the passenger. It will solve the dilemma of which position the wheelchair should enter the vehicle. It will facilitate properly the passenger as well as the caregiver.
Every expert technician will ensure that the said vehicle is fully certified to meet strict safety requirements as well. Moreover, lowering or installing the floor and wheelchair tie-downs for securement are always crucial for your vehicle. Besides, vehicle interior lining and finishing, ramp or lift installations, etc. are some of the important considerations to keep in mind.
Here is a brief description of these tips one by one.
Side entry
The standard way to convert your minivan is to enable side entry. This allows a wheelchair user to enter the front passenger seat. He can ride alongside the driver and make for the most normal journey. However, side entry modifications are labor-intensive and cost more than the ones meant for rear entry. Furthermore, on top of the vehicle purchase price, you have to pay an additional price for the conversion. This price depends upon what features and specifications you choose for your vehicle. Last but not the least, side entry modifications or conversions keep their users away from the traffic. These allow them to enter or exit the vehicle from the curbside. Besides, these also retain your van's rear cargo space.
Rear entry
The rear entry makes for a less familiar setup, but it's usually cheaper than the side entry. It's a simple conversion as the rear bench is removed with a ramp placed there instead. Plus, it's easier to park than a side-entry vehicle. You don't need to worry about space on either side of the vehicle. Instead, you just need to park the car front first.
Rear entry conversions keep the driver's seating area accessible to a caregiver, or a community transportation provider. Even some family members may also get this access to drive the vehicle. These conversions are manual and, therefore, cost less.
No extra room for the ramp should be there in case of rear entry conversions. Instead, mid-passenger seating can be mounted next to the wheelchair position. Besides, these conversions also provide ground clearance and have enough space for longer wheelchairs.
Ramp
Central to any conversion is the ramp. This is the mechanism that lifts the wheelchair into the vehicle. It'll take some research to find one that suits your vehicle. However, ultimately the main decision is whether to go with an automatic or a manual one. This conversion provides easy access to the passenger or driver area. You can adjust the ramp on the side or back of your vehicle.
Anchor
An anchor is key too. This will help secure the wheelchair in place and ensure that it doesn't move around during the journey. You can either opt for specialist seat belts for this task, or power tie down to keep the chair safe.
Making your minivan accessible for wheelchairs is important. You want every journey to be as relaxed and simple as possible. By getting an entry system plus a ramp and an anchor, you should be all set. So, with the help of knowledgeable and compassionate mobility experts, you can get objective guidance to help you choose the best wheelchair-accessible style that suits your lifestyle most.