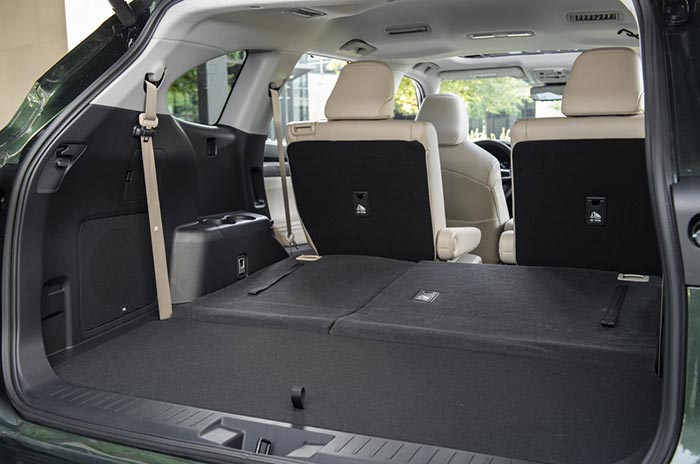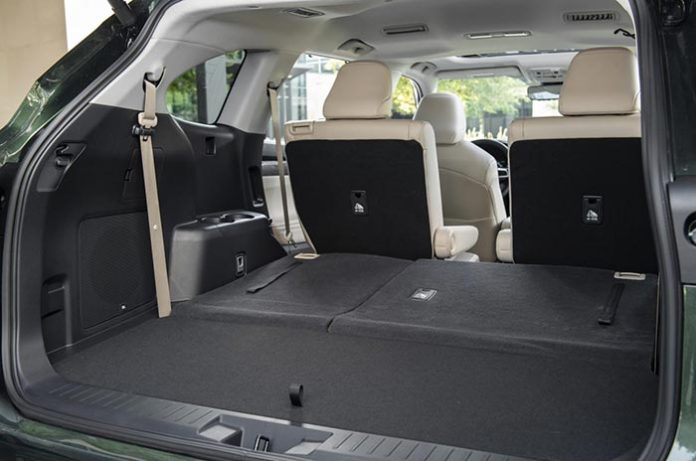 Are you part of a family, in search of the SUV that meets your preferences? Using a sedan car for long trips has become quite challenging and worrisome for large families.
Thankfully, Toyota 7-seater SUVs have come to the rescue allowing families to travel comfortably. SUVs are renowned for their seating and family-friendly features that make journeys enjoyable and serene.
Among the best SUV brands, Toyota stands out due to its touch of luxury and wide availability. Toyota SUVs offer a seating experience, impressive fuel efficiency, and innovative technology that sets them apart from brands.
Why we are Recommending Toyota SUVs
As the largest vehicle manufacturer in Japan, Toyota is known for producing reliable SUVs. They excel in offering SUVs with excellent fuel efficiency while being pioneers in hybrid technology. Safety on the road is ensured through their use of high-quality materials in building their vehicles. What truly distinguishes their SUVs from competitors is their interiors and commitment to innovation.
According to research done by R.L. Polk & Company, over 80% of Toyota's sold 20 years ago are still on the road today. This should put your mind at rest knowing that when you choose a new Toyota, you are getting a vehicle that is going to last, resulting in huge savings over time.
SUV
Fuel tank capacity
Engine Detail
Transmission
Cylinders
Range in MPG
In city / hwy
HorsePower
Price
Range
Highlander
17.9 gal
3.5L V6
8-speed shiftable automatic
V6
20/27
295 HP
$36,000–$50,000
Highlander Hybrid
17.1 gal
2.5L 4-cylinder
8-speed automatic
4-cylinders + 2 electric motors
36/35
243 HP
$38,000- $48,000
Sequoia
22.5 gal
5.7L V8
10-speed automatic
Twin-turbo V6 Hybrid
21/24
437 HP
$58,300 – $78,300
Sienna
18 gal
3.5L V6
Continuously speed variable automatic
Inline 4
36/38
245 HP
$34,000- $48,000
4Runner
23 gal
4L V6
5-speed automatic
6 cylinders
16/19
270 HP
$37,000 – $50,000
5 Best Passenger Vehicles for Large Families
A grease monkey will always have an edge while buying a new car as compared with your every day neighbor looking for a soccer mom car to drive kids to school. However, we will list the top 5 Toyota SUVs for families in this article, to assist their buying decisions.
1. Largest SUV: Toyota Highlander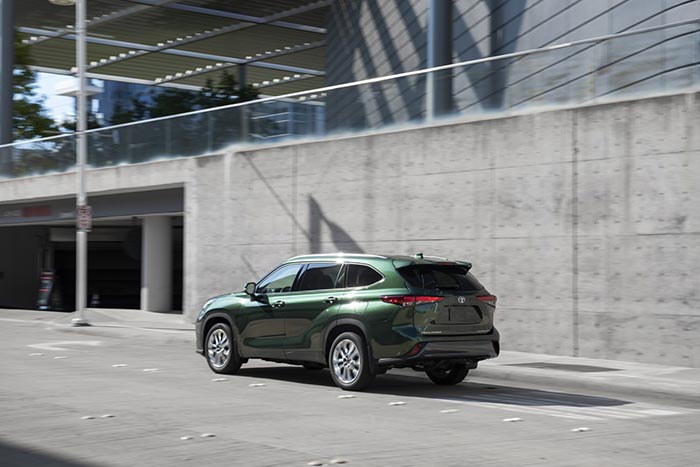 Toyota Highlander is one of those SUVs that have a stylish exterior and elegant interior. The second-row captain's chairs create a more comfortable ride for passengers. So, if you are looking for an 7 seater SUV with a stylish appearance, comfortable seating, and a balance of safety and performance, then the Toyota Highlander is the best option. One of the most important questions asked over the years has been "how long is a toyota highlander 2023"? It comes with dimensions ranging between 4,951 and 5,015 millimeters in length, 1,931 millimeters in width and 1,730 millimeters in height.
2. Toyota Highlander Hybrid: SUV With Best Gas Mileage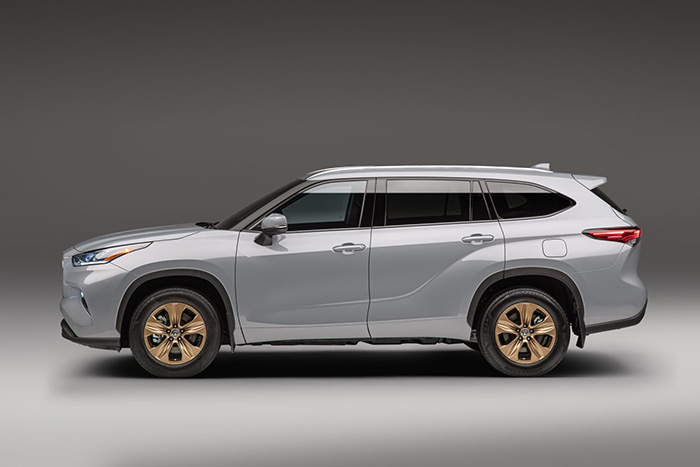 Known for its high-fuel efficiency, the Toyota Highlander hybrid incorporates many standard features for driver assistance. The Hybrid Highlander is powered by a 2.4-liter turbo four-cylinder engine that delivers up to 265 horsepower and fuel efficiency of 9.2 liters per 100 km. Such cars focus on carbon emissions and promote environmentally friendly practices. So, the Toyota Highlander hybrid is the best SUV for those families that are environment conscious and fuel-watchful. In addition to being fuel efficient, this is also a safe and luxury SUV for families.
3. Toyota Sequoia: Full Size SUV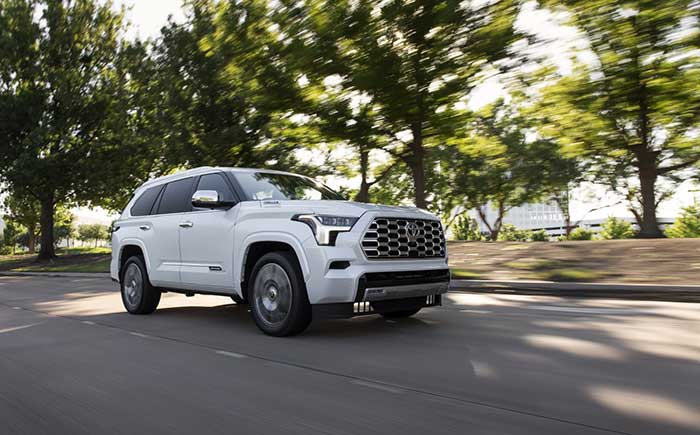 The Toyota Sequoia is well known for its seating and luxurious interior. It stands out as a 7-seater SUV that has addressed the shortcomings of models and offers performance. With its 3.5 liter V6 hybrid engine, it achieves fuel efficiency compared to V8 models. Additionally, the Sequoia boasts a gas pedal that enables acceleration. Safety features have also been upgraded, making it an ideal choice, for families looking for an SUV with reduced accident risks. According to official Toyota documentation, Toyota sequoia base curb weight is 6,150 lbs.
4. Toyota Sienna: SpoliaMag's Highest Rated Minivan of 2023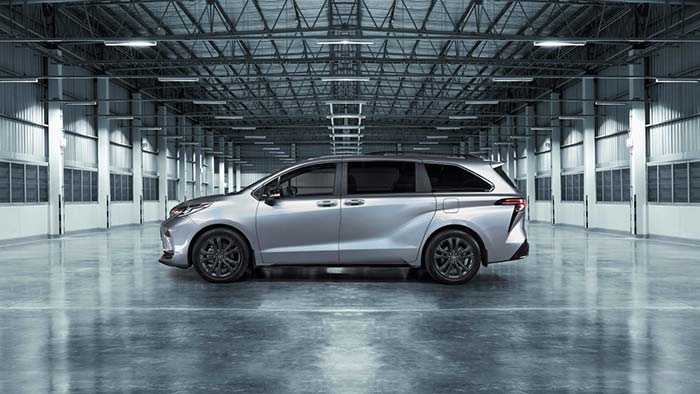 When it comes to the Toyota Sienna, it is considered to be a good minivan as it provides a quiet ride experience while incorporating cutting-edge technology for safety on the road. Its reputation lies in its design and family-friendly features making it an efficient vehicle option for families.
5. Toyota 4Runner: Luxury Focused SUV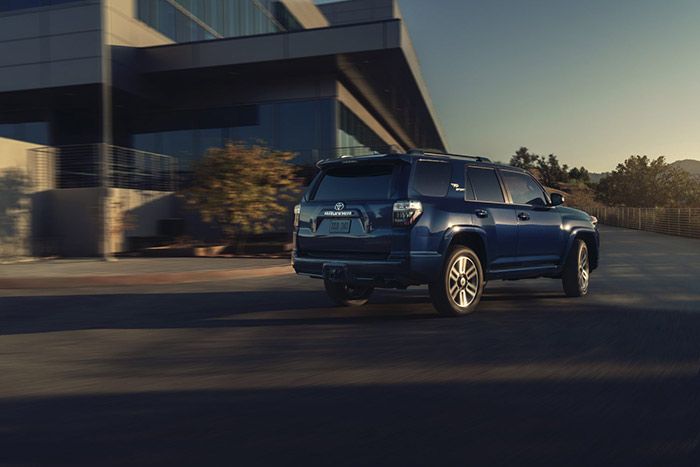 For those seeking adventure, Toyota 4Runner off-road delivers an exhilarating experience. Its timeless exterior design makes it particularly popular among car enthusiasts. Although not known for fuel efficiency the durable 4Runner is built to conquer challenging terrains with ease thanks, to its 4L V6 engine. The Toyota 4 Runner provides a spacious storage area that's perfect, for individuals who have a passion for adventure and enjoy exploring, off-road trails
Wrapping Thoughts
For large families looking for a car, the 7-seater SUVs are the best option. Toyota-manufactured SUVs give a very reliable, safe, and relaxing driving experience. As Toyota has been working on new technology to incorporate features that enhance the durability, safety, and luxury of the car. We have explored the specifications/details of Toyota's best SUVs, such as Highlander, highlander hybrid, Sequoia, Sienna, and 4Runner, and you can find the best-suited SUV for your family.
Read More: How to Drive a Car?