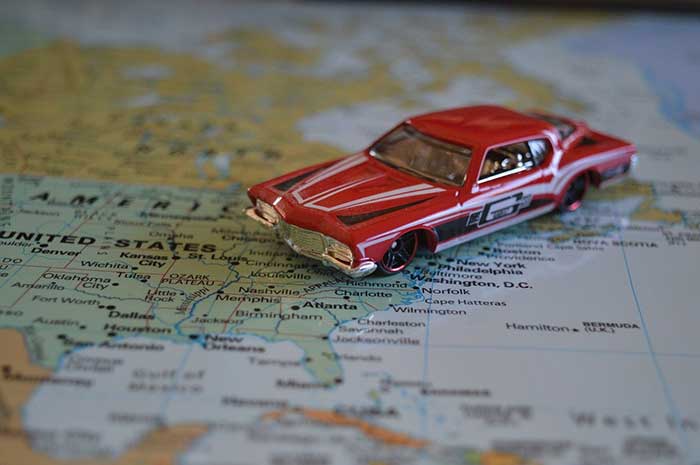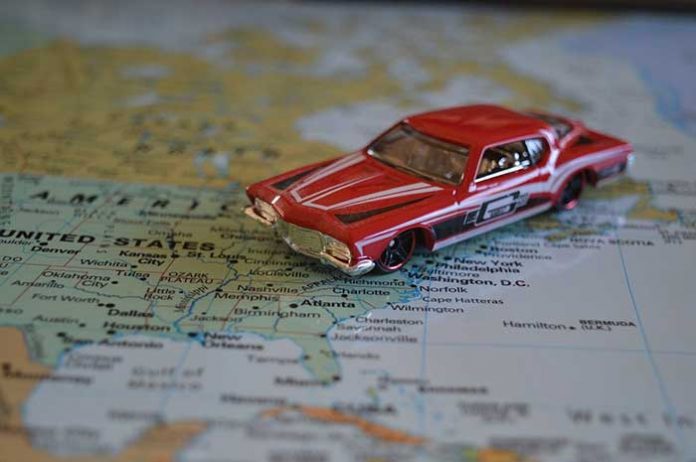 Planning a cross country road trip across America can become one of the best trips of your life if you are a travel aficionado. Regardless of if you're a solo traveler, a family adventurer, or just looking for a romantic expedition, you've come to the right place. Because here we'll talk about everything you need to know about planning a cross country road trip across the USA.
Here are all the road trip tips, you need to follow when you're planning a country-wide trip in the near future. These tips and tricks will help you in planning a future cross country road trip. Adventure seekers have diverse options when choosing road trips in America. You can choose a highway that matches your niche. Each highway has its own charms and attractions, its own landmarks and serenities. Whichever highway you choose for your upcoming road trip, to North or to South, you will find your mind at peace. The highways connecting interstate movement run thousands of miles across the country. Here are detailed plan and to-dos for your road tour.
Why Plan a Cross Country Road Trip?
Well! Majority of the people opt out for a cross country road trip just to break their daily nest and get out in the World to enjoy the beauty, nature and all that your loving country has to offer. However, there is also an eminent group of people who are bound to go on a cross country road journey in order to move from one place to another for lifetime.
It can be really hard at times moving your absolute home to a new place unless you are moving to a better destination. But, if you are moving to a better place, it can still be a pain for all the sequence of arrangements to come into position. Once again, this hurdle can be conquered like a piece of cake if you are backed up by one of the best cross country moving companies along the way. So in any case, getting back to the topic, lets check out the plan making process for a cross country road journey.
How to Plan A Cross Country Road Trip Across United States of America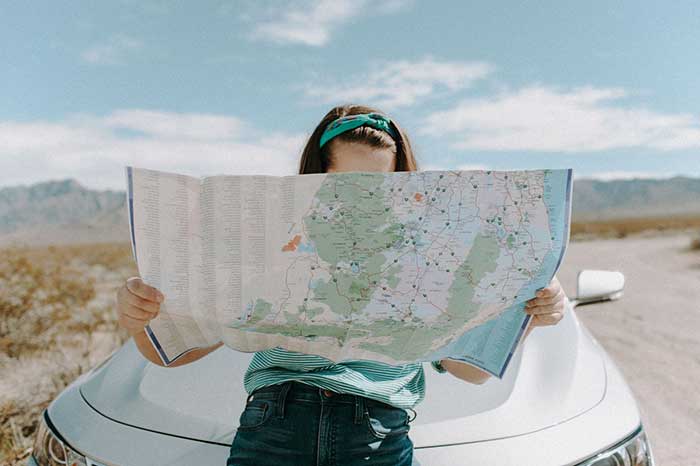 Undoubtedly, the US is a beautiful country that has a lot to offer to its visitors. So much is worth exploring in this majestic country from vast amber fields to glorious mountains, and expansive canyons.
Therefore, whether you're planning the best cross country road trip or just want to try a cross country drive. These ideas and tips will definitely help you in planning the perfect getaway. Let's take a look at them.
The Ultimate Cross Country Road Trip Itinerary
When you're scheduling to go for any vacations, planning beforehand is essential. It always pays off, if you make an itinerary. Therefore, today we're going to help you in making the best cross country road trip itinerary that you can cover.
Using this cross country road trip planner, you'll be able to see most of the country. However, it's always a good idea to keep some navigation apps such as google maps or Roadtrippers on your phone before you begin your journey. This way you'll be able to navigate your way back in case you get lost somewhere.
These are some of the most iconic road trip routes within the US that you can take during your cross country road trip. Not only are these routes beautiful and scenic but they'll also help you in seeing the hidden side of the country while you embark on the cross country move.
1. The Oregon Trail
The US-20, popularly known as the Oregon Trail is the ancient route of pilgrims and pioneers. This iconic trail will take you on a mesmerizing journey from the West to the East during your cross country road trip.
2. Iconic Route 66
The historic route 66 is to date the most classical cross country road trip route that one can take. The romance of traversing from Chicago to LA along Route 66 is extraordinary. It will take you on the most epochal American road trip full of flashy neon signs, middle of nowhere truck shops to kitschy Americana.
3. Explore the Loneliest Road
Highway 50 is known as the loneliest road in the US. It runs on a coast to coast direction all the way from San Francisco to Ocean City, Maryland. The US-50 is a 3,200-mile expedition from the Sea to the Shining Sea passing through different states and almost 4 capitals. The loneliest road is great for interstate moving along the coasts.
4. Pacific Coast Highway
Starting from the northwest tip of America from Washington's Olympic National Park all the way to sunny San Diego. The Pacific Coast Highway is a 1650-mile long two-lane route that will take you from north to south. You'll experience everything from temperate rainforests to deserts on this journey.
5. The Appalachian Trail
This route parallels the astounding hike of the Appalachian. It takes you from the top of New England after passing through some scenic natural beauty straight to the heart of Dixie.
7. The Great North
Named after the pioneer railroad that runs parallel to the western half of the route, the Great North or US-2 is the longest transcontinental road trip. During this route in your cross country road trip, you'll encounter some of the most stunning and unforgettable landscapes.
8. Atlantic Coast
Another great route for exploring the Atlantic coast is this one starting from the Statue of Liberty to cover 2000km across the Overseas Highway. On this route, you'll explore the Atlantic coast.
9. Border to Border
If you're in for an extreme road trip, this one will be perfect for you. It starts at Canada's Jasper National Park and passes through the Sonora Desert. On this route, you'll encounter some of the wildest and rugged landscapes of the US from raging rivers, mountains, glaciated valleys to deserts. It is one of those few cross country road trip routes that has everything adventurous.
10. The Road to Nowhere
Highway 83 is popularly known as the road to nowhere. Previously, it was an entirely paved route from Old Mexico to Canada. This route cuts right America's heartland and is a must-do traverse across the US.
Road Trip Packing List: The Most Useful Tips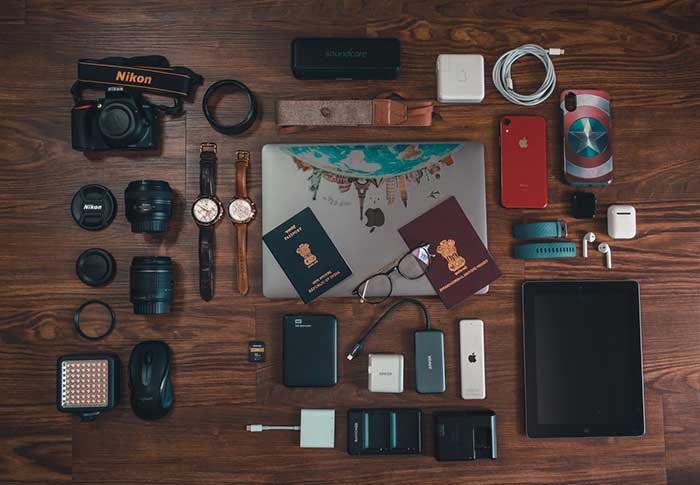 There are many things that you've to consider while packing to begin your cross country road trip. You don't have to worry because we've jotted down all the road trip essentials here. When packing for a road trip it is essential to pack everything that you cannot find on a road.
The Absolute Essentials:
1. Atlas or Relevant Paper Road Maps
Getting lost in a remote site isn't great. Therefore, keeping road maps with you is important. In case your mobile battery dies or there's no network they'll save you from getting lost.
2. Blankets & Travel Pillows
Carrying blankets on a road trip isn't only necessary but it's important too. You can use blankets as a sheet when you're sleeping in the car or a camp.
3. First-aid Kit
Being in a car with a headache or injury is neither fun nor comforting. The first aid kit should include any personal medications, necessary medical equipment like a sphygmomanometer, Pain killer, and anti-inflammatory medicines as well as hand sanitizer.
4. Cell-phone Charger/Data Bank & Jumper Cables
A data bank should be charged at any available place to keep mobile phones charged in case of an emergency. Also, try to get a water-proof phone case. This helps you keep connected on the go. Moreover, packing jumper cables help you in case your car won't start in the middle of anywhere.
5. Sufficient Fuel
Having enough fuel is important for any cross country road trip, so before you start get your tanks full. Additionally, do an estimated fuel consumption for your trip and keep your car ready with some extra gallons of gas.
6. Cash including Change
It is important to have cash in hand for long road trips because credit cards are not always helpful especially on toll plazas etc. Want to know its bonus? Cash also helps you keep track of your spending!
7. Healthy Snacks
You are what you eat. Eating the things that keep you energetic throughout your trip is the key to make full of every moment. Fast food is not something which is recommended. Light snacks with good nutrients should be on your list. Likewise, you must pack a reusable water bottle that'll keep you hydrated.
8. Entertainment Essentials
It is important to keep you entertained and happy during the day after all that the whole point of the trip. To avoid any boring moments, it is best to come prepared beforehand.
9. Camera
Having fun and not saving it to your camera roll seems a bad idea. What can be better than capturing beautiful moments during your trip? Keep cameras and memory cards so you do not miss a single moment!
10. Music
Mere Sceneries along the roadside are incomplete without a good choice of music. Music choice is subjective and can be chosen accordingly. But no doubt, good music keeps you active and refreshed.
11. Weather Essentials
Plan for the weather! Liberation from the uneasiness of extreme weather is a must to keep your energy high. Keep jackets, boots, ice scraper, and snow shovels for a winter trip. Similarly, when road tripping for summers it is recommended to keep water coolers, breezy clothes, sunglasses, swimsuits, sunscreens, and small hand fans. Don't forget your UV window shades to protect you from the scorching summer heat.
Important Self-defense techniques for a Cross Country Road Tour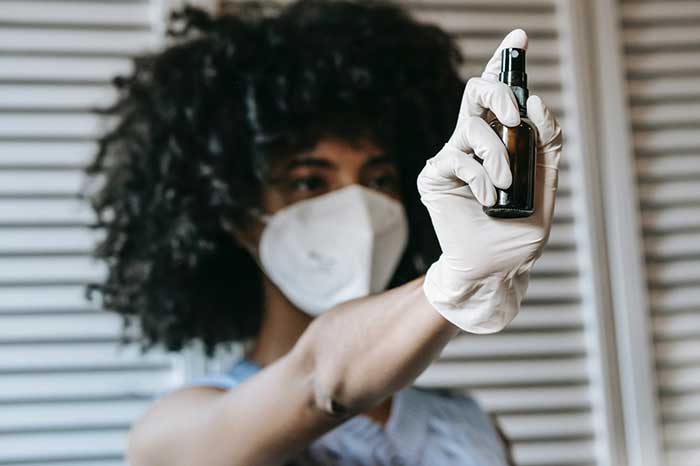 Road trips have numerous positive sides but when it comes to safety it may not be the one. One downside of cross country road trip is that when you're traveling through different cities and towns you can get lost. If you get lost in a desolate place with no one to help or encounter thieves during the journey, you must know how to defend yourself. These are some self-defense techniques that you can use for your safety.
1. Get Loud
Screaming is a good way to make the attacker panic and signal for help at the same time. This is the first thing that you need to do being a defender. If you are being attacked in a public place then shouting loudly will alert the people around you. This will warn the attacker that you are not easy prey and makes escape possible for you.
2. Keep Safety Tools
If you are traveling at night, it's better to carry some type of safety tool in your car. A pepper spray can end an attack without the use of physical force or violent action. It is easy to use and doesn't require any practice. A flashlight can also assist in escaping. Pointing bright light on the attacker's face may cause his vision to blur for some time and you get time to escape. Similarly, for more serious attackers a pocket knife can be useful.
3. Learn Self Defense Moves
Learning self-defense moves such as a kick in the nuts can help you in confrontations. Because during such instances you've seconds to decide your next move. So, before the attacker has full control over you, you must do everything possible for an escape. Therefore, it's important to know efficient self-defensive moves.
If you have no such experience then a simple punch can help you in such times if you plan it smartly. Aiming for the sensitive pressure points like eyes, nose, neck or knee does more damage easily.
Leverage your weight or size using basic laws of physics to defeat a person even larger your size. This may need a little knowledge of martial arts.
Also, you can use the technique of choke defense for protecting yourself.
Learning a few self-defense techniques will surely pay you off during your cross country road trip.
Essential Documents to Carry While on the Road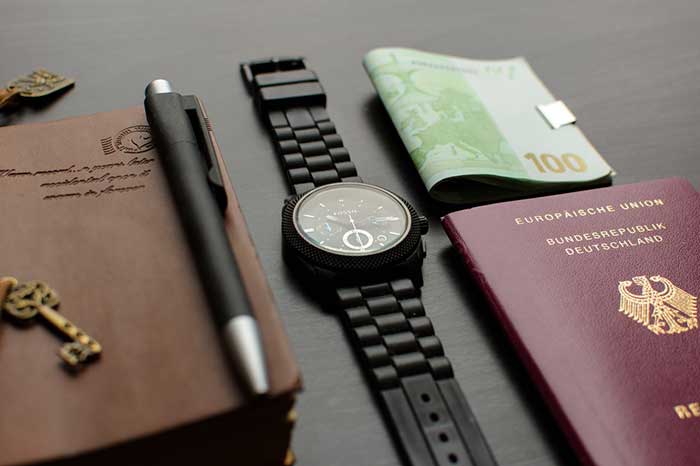 Road trips are fun but in order to avoid any legal complications while exploring your own country its best to carry essential documents. Some of the important documents that you must carry with you are
Driver's license
Registration of car
ID or Passport
Insurance Documents.
Essential Contacts.
Hotel or car rental reservation.
Credit & Debit cards.
Where Should You Stay Along the Way?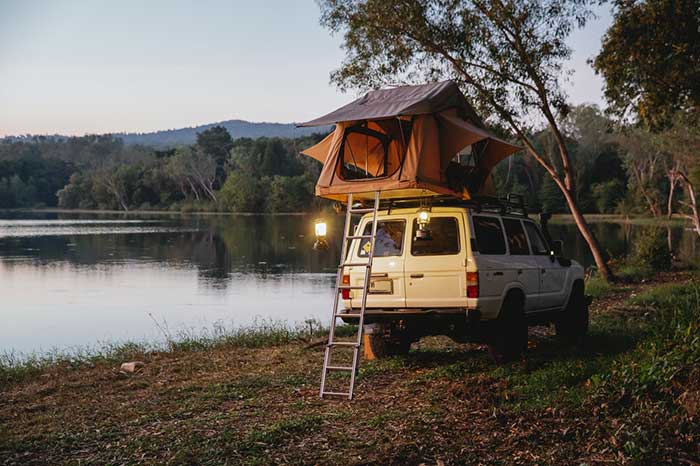 Most people when on a cross country road trip across the US believe that they'll find quaint roadside motels. They believe that a classic American road trip includes staying in small roadside motels. However, if you're trying to get a comfortable sleep and keep your trip light on the pocket, staying in motels won't be such a good option. Rather you can try to choose accommodations like pro road trippers to do when they have to stay at the key stops in the cities. You can also look for affordable places where you can stay for a more comfortable experience such as Airbnb apartments or boutique hotels.
Likewise, you can also try camping but keep in mind to check whether roadside caping is allowed in that place or not.
What are the Best Seasons to Plan a Cross Country Road Trip?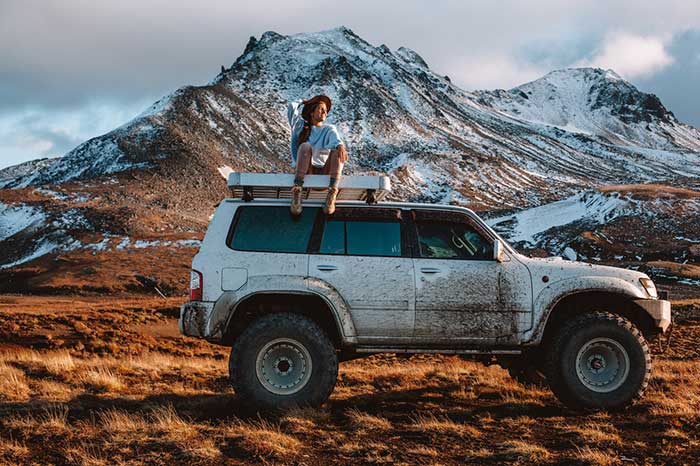 The US is an enormous country so the weather varies considerably throughout the year. If you're traveling through the colder months, you'll find roads clear in Arizona and Hawaii but in areas such as Idaho and New York you'll have to be extra cautious. Likewise, during heavy summer rains driving through the Gulf Coast quite dangerous and spring snowfall in the far south as far as Denver makes it difficult to travel.
Therefore, the best and most ideal for planning any cross country road trip within the US is the off-peak seasons. The off-peak seasons during spring and fall are best for enjoying the captivating beauty of the US. Around this time of the year, the temperatures are mild, which is perfect for exploring. Nevertheless, to be safe always keep yourself updated on the weather.
5 Best Road Trip Cars for an Ultimate Travel Experience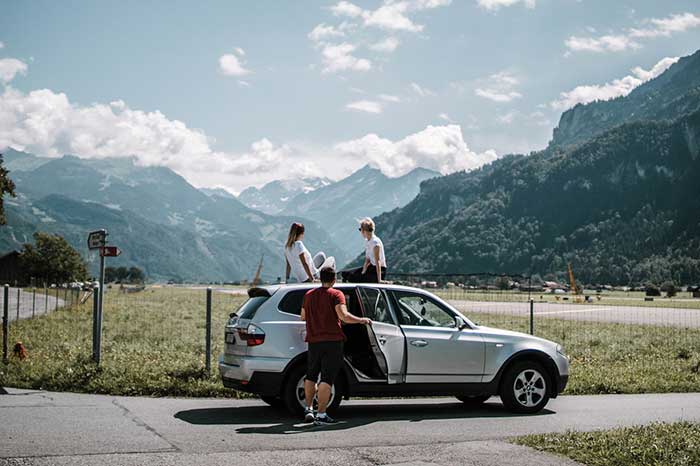 Your road trip can turn into a nightmare if you take a third-degree car with yourself on the road. To avoid that you should get a new car or rent or lease, or prepare the car you have for the road trip. It's really technical to make your car road trip safe but here we will discuss an in-depth review of a few good road trip vehicles, and how to prepare your family car for the tour.
1. Subaru Outback
Subaru Outback is a family car if you look at its seating arrangement and its functionality. The features to avoid your boredom, good mileage to be light on your pocket, and spacious to fit all the essentials in the trunk.
2. Kia Telluride
Kia Telluride has a futuristic appearance and can attract much attention as you pass by the road. This is a compact-sized reliable SUV that does not let you stop no matter what the conditions are. This is a comfortable vehicle for your family road trip across the US, that comes with all the safety features.
3. Honda Odyssey
Everything about this car says budget. From buying or leasing, to mileage and maintenance, everything is cheap and within the budget. But it is also a very compatible travel vehicle. you can travel hundreds of miles on this vehicle without worrying about anything.
4. Honda CR-V
Honda CR-V came out many years ago but its new models are attracting loads of people because of its user-friendly features. The car also comes in a hybrid edition which can save you a lot of money and also keep the environment clean. It is a crossover vehicle which makes it compact and liable.
5. Ford Expedition
It is the perfect vehicle for a trip. The latest models can also be light in terms of pennies. This a big and powerful vehicle. this is the perfect choice if you never want your car to get stuck anywhere on the road. Sand, water, trees, snow, this beast has so much power to crawl over anything. And for a road trip, this is what you should be looking for.
How to Prepare Your Car for a Road Trip
If you are getting a car for your road trip or just want to go with your in-use car, here are some tips on how to make your cross country road trip safe. Some things that you must check in your car so that it won't cause any problem while on the move. And they're
Car's battery.
Condition of tires.
Air Pressure
The fluid level in the car (Engine Oil, Coolant, Brake Oil, and Gear Oil).
Brakes.
It would be better if you get your car checked by a local mechanic before leaving for the road. Let him examine your car and tighten everything. Similarly, tune your car's engine so you get a better experience and comfort on road. Likewise, check the air pressure in your car's tires and check the fuel in your car is enough for the journey.
Planning to do Roadside Camping: Here's All You Need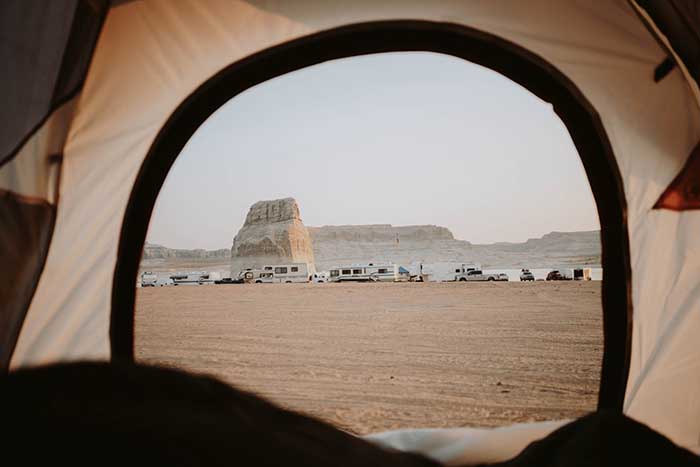 The US is an enthralling place and you'll see many places on your cross country road trip where you can camp. Therefore, if you're planning to do camping during your road trip, you must carry proper equipment and gadgets beforehand.
You can do camping using different ways during your road trip i.e., car camping or by setting up a camp. All over the US, there are numerous campsites where you can enjoy a tent, RV, or car camping.
However, the best way of managing your camping is to pack strategically. Smart packing is essential if you want to enjoy your journey without any hassle. Because the more you bring, the more you have to care for. These are some of the things you must carry with you when you're going camping:
lots of water.
Plastic bags.
Sleeping bag.
First aid kit
Plenty of blankets.
Fire starter and lighter.
Final Words: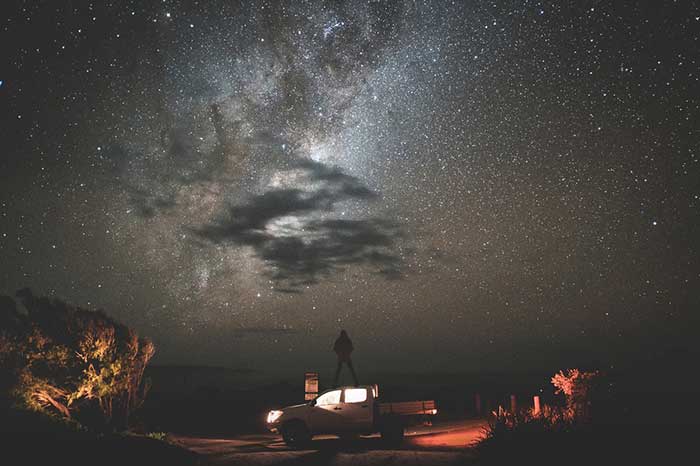 Undoubtedly, the US is a mesmerizing country that is worth exploring but there's no denying that planning a cross country road trip can get complicated sometimes. However, the best way of overcoming such hindrances its best to plan ahead and draft a complete travel itinerary for your journey beforehand. Likewise, for more insights and traveling tips you should check out these insane globetrotting tips. Do your research priorly and once you've gathered all the data hit the road and enjoy!
Just as Jamie Lyn Beatty said,
Jobs fill Your Pocket; Adventures fill your soul.