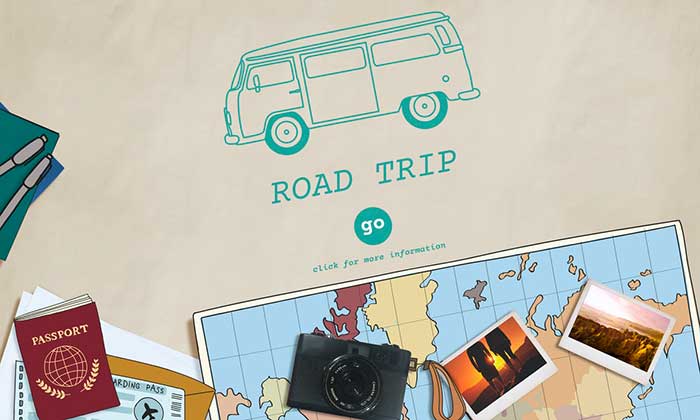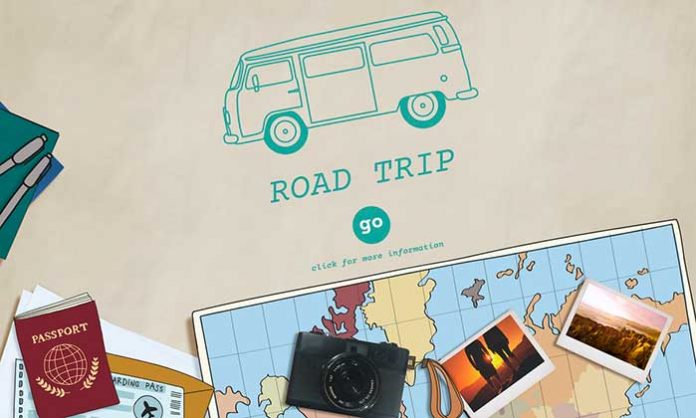 Gentle wind touching your hair, your favorite song playing over the video player, and an open wide road lying in front; all this prompt you to start your adventure. What could be more fun? So, you agree to a new road trip with your dear ones? okay. Here is something about a road trip essentials checklist being shared with you.
Going on a trip is indeed a way to express your freedom and mental peace. A road trip may include enjoying the sunset, breathing fresh air, having a sound and peaceful road to drive on, etc. But, the important things before hitting the road are to plan things, to see what sort of checklist for a road trip is essential, and to ponder what type of food must be kept with.
How to Plan a Checklist for a Road Trip Essentials?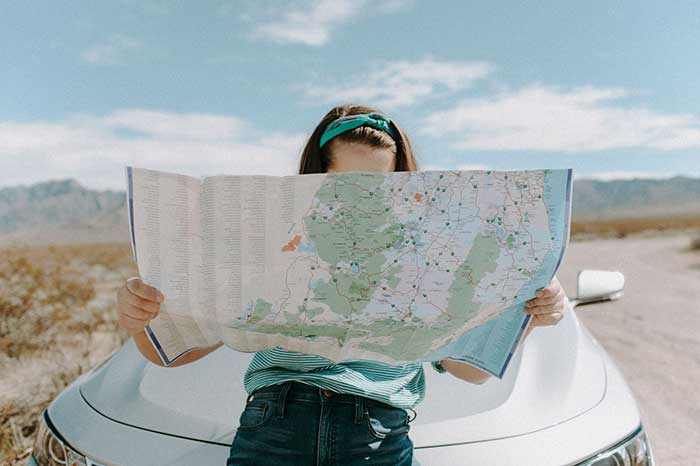 One must keep in mind the following six points before planning a road trip.
1. Decide the Destination
For the first-timer, it is advisable to select a certain destination that is only a few hours away from his location. A one-day road trip has a lot to make you feel relaxed when you take a fresh start early morning. You can leave for a particular destination, which is a few hours away, have rest, eat out, chill, and later head back home.
2. Select a Safe Route
Many people opt for side roads rather than highways since the highways are crowded with traffic. However, traveling through the secondary roads could be time-consuming, but at least there is not much hassle while driving there.
3. Choose a Suitable Vehicle
The vehicles suitable for a long road trip are convertibles, a car with efficient gas mileage, and small SUVs. On the other hand, you can wisely plan your trip using minivans, but be sure that you have several passengers traveling with you.
4. Take Several Stops and Rest
While traveling, it is essential that the driver take several stops and rest during these stops. There are several restaurants and tuck shops located on the way. You can stop, take a rest, and eat. This way, the driver gets sufficient rest and everyone gets a chance to relax and enjoy.
5. Evaluate Your Vehicle
If your road trip is of several days, a thorough evaluation of the vehicle by a professional mechanic is very important. Make sure you have changed your car oil, checked all the lights, and tire pressure with complete filling of the windshield pipe fluid. This way you can travel easily and peacefully, knowing that you have taken care of everything.
6. Entertain Yourself and Your Family
Last but not least is entertainment. Keep DVDs to listen to the songs. You can keep your favorite snack like popcorn, chips, biscuits, or whatsoever you wish to eat. Keep games like puzzles or cards to kill time while traveling. You must keep some playable for your kids as well. Also, keep chit-chatting with the driver so that he does not sleep or get bored while driving the vehicle.
7. Keep an Eye on Your Budget
While planning for one of the best road trips, you must see your financial status. Try your best to manage your trip within your budget. It will never disturb you afterward.
What Should be There on a Road Trip Essentials Checklist Regarding your Vehicle?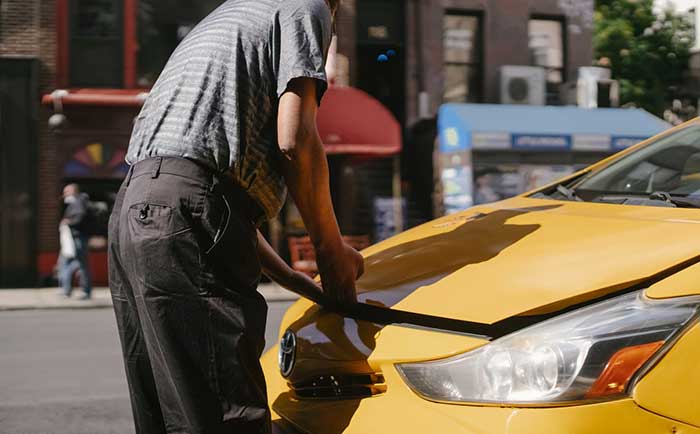 We know it is just a road trip, and everyone is aware of the basic essentials checklist, but still, we are going to speak down a few for your vehicle accessories as well. Don't worry; you can thank us later!
1. A Spare Tire
If you have a well-kept tire in good condition, that is a thumb-up for you. Make sure that you have kept the jack and iron tire with your tire for changing. And most important you must know to change the tire. You cannot find AAA everywhere. Therefore, keep a video regarding the changing of the tire or learn it.
2. Emergency Car Kit
An emergency car kit includes the most important things which prove to be quite handy. An emergency car kit involves a pair of gloves with flares, rope, jumper cables, etc. Here, we will advise you to have a look at your car's fitness and whether or not it is fit enough to be trusted.
3. License, Registration, and Insurance
Before you depart, three basic things must be kept in your car pocket. And these are your driving license with car registration and insurance papers. Police can be found at any spot, and these are the nitty-gritty that they ask from every driver who is planning to travel to different places.
4. Owner's Manual
Have you ever read the owner's car manual back home? It is as important as your mathematics book. And you will need this book when the time comes to access your vehicle fuse box or a particular light indicator. If you plan on renting a vehicle, make sure you give this manual a read before you depart.
5. Fluids
You do not need water only to keep yourself hydrated, but if your car overheats during traveling, the only thing that will save your road trip and vehicle is a full gallon of water. This will help in the transmission of heat out of the engine.
6. Car Air Freshener
No one wants to smell a thing like a boiled egg. And this happens when you plan a road trip during winters. Because during cold winters, mirrors are rolled up, and in a few hours, the car will smell like onions and flatulence; so keep an air freshener. That's a must.
7. Tire Chains
Speaking of the cold weather, if you are planning to drive through snowy roads, tire chains are going to be helpful. So keep these along while traveling through snowy mountains as well.
8. Sunshade
Well, there are times when you stop the vehicle to take snaps and check out the scenery or take a dip into the water. In the meantime, we allow our car to sunbathe, especially when we are traveling during summer. Therefore, to keep the car cool and cozy, keep sunshades. Also, if you are planning to camp inside the vehicle sunshades can provide you with ultimate privacy.
What Food to Include on a Checklist for a Road Trip?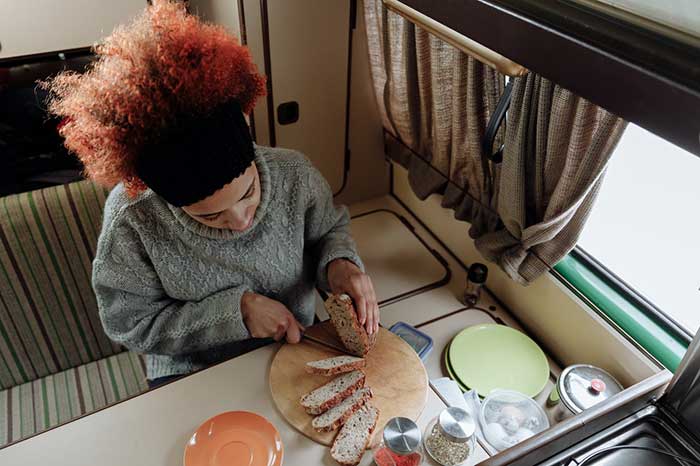 Often over tuck shops, we grab a bar of snickers and try to fill our stomachs with it, but for a short time. But, a bar of snickers has no nutritional value. Therefore before you depart to your favorite place, keep healthy snacks with yourself. I'm going to jot down a few interesting and healthy food snacks for you.
Beef jerky
Popcorn
Protein bars
String cheese
Boiled eggs
Fruits such as carrots, grapes, apples, and bananas
Greek yogurt
Hummus
Sandwiches
Nuts or dry fruit
Almond butter and strawberries
Dark chocolate
Coconut chips homemade vegetable chips
Cereals and bubbly water
Can You Keep a Loaded Gun on a Checklist for a Road Trip?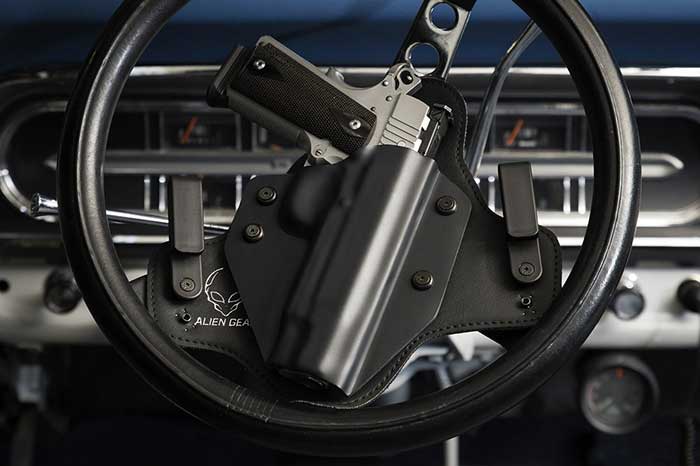 It is advisable to keep a gun only if you have permission orders with you. If you have a loaded gun without a permit, then place it in your trunk or any other place where it is not easily accessible to the driver and passenger. Apart from this, make sure that the gun is not loaded. Otherwise, your road trip with a gun is going to cost you a lot and can put you and your family in jail. So be very careful with it.
Best Places to Take a Road Trip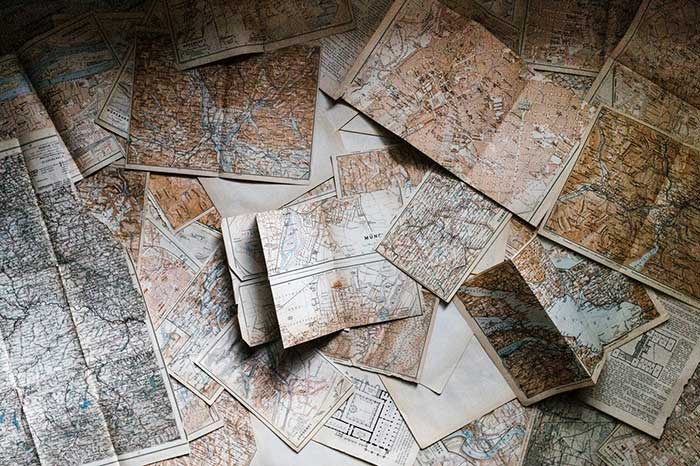 A road trip is a great passing time and will continue to be the most wanted experience that everyone wishes to go through. A road trip can help you experience the top edgy mountain cliffs with coastal views and breath-taking dells. The best places for a road trip are as follows.
Pacific Coast Highway- California
Pacific coast highway of California is one of the best places to take a road trip. For experiencing and soaking in the sun in California, the vehicle required is a convertible such as a Ford mustang. The places you are going to visit on your way start from San Diego, and San Luis opisbo, and end at the city of the bay. One of the useful tips before heading is to keep all the above-mentioned checklists.
Going to the Sun Road-Montana
Since the road to this destination is flagged and slender, a more compact car is going to be useful. It is a 50-mile road trip with jagged cliff mountains waiting for you. You can choose route 2 or route 86. Whichever route you choose, it will take you to lush forests with Lake McDonald.
Blue Ridge Parkway in Virginia
For travel to this particular area, you need to take on rent a sports car such as a dodge challenger. It is indeed going to be one epic journey as it connects the Shenandoah national park of Virginia with the Great Smokey Mountains in North Carolina. It is the most scenic place with waterfalls and wild animals like turkeys and birds. A useful tip before heading is to control the vehicle's speed. Many bicyclists are spotted in this area, traveling at a minimum pace.
Brandywine Valley in Delaware and Pennsylvania
If you wish to visit this historic place with family members, then go for a minivan and enjoy this beautiful scenic place situated between South Pennsylvania and North Carolina. And to make this journey more splendid, make sure you stop at Longwood garden which comprises twenty indoor beautiful gardens and spring fed lakes. A useful tip for visiting this area is to do so during summer and fall.
Read Also:
6 Best Places To Visit In Spain
Bucket List Places to Visit in England