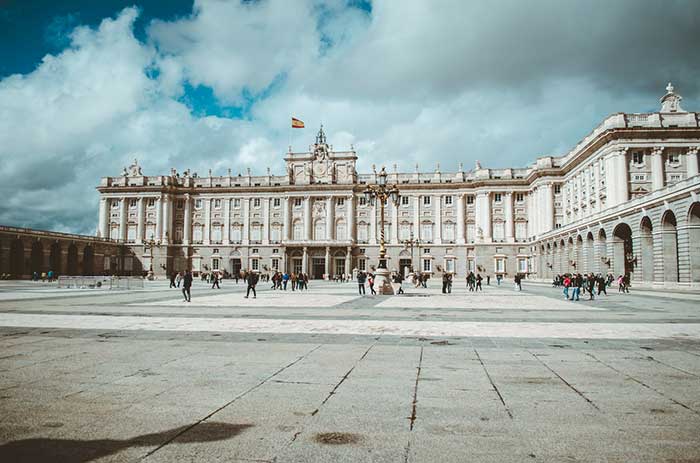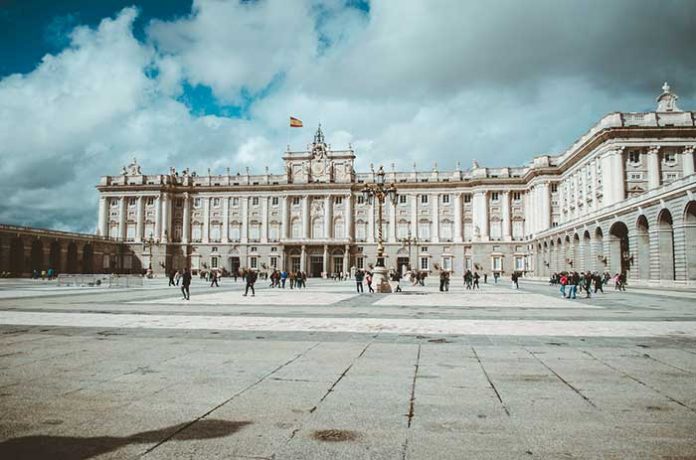 You might face a hard time while deciding the best places to visit in Spain. Why not discover the Catalan Culture by living in Barcelona and also checking out the dreamlike buildings over there? Do try the pintxos in basque and don't forget to check the historical marks in Andalusia.
Wait!! Are you worried about where to go in Spain? We've got you covered. In this article, we'll cover each Spanish vacation spot and mention their specialties to help you in choosing the spots according to your taste. Not only this, we'll also explain few globetrotting tips that help you to make the right preparation to travel like a boss.
6 Most Beautiful Places to Visit In Spain
1. Madrid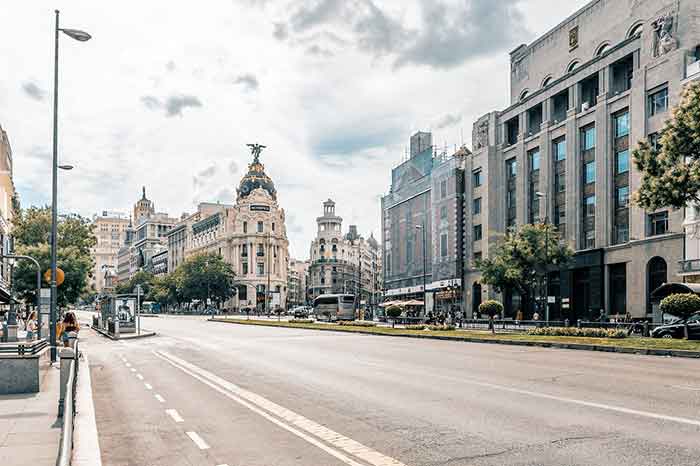 Madrid is the largest capital of Spain that depicts the country's history perfectly. If you're looking for the best places to visit in Spain then we assure you that this is the best holiday destination. This city has elegant royal places, hundreds of wonderful yet astonishing museums, marching soldiers, and whatnot. And the visit to Madrid is incomplete if you do not go to the top three museums.
Prado museum is a place full of a Spanish royal collection of art. Another nearby museum named Reina Sofia Museum showcases the exceptionally beautiful masterpieces. However, the third incredible place is Thyssen Bornemisza Museum which is a mixture of old and modern art. This shows how classic Madrid is. Moreover, you can enjoy the greenery in one of the best parks in Spain Buen Retiro Park, and don't forget to taste the cuisines there.
2. Barcelona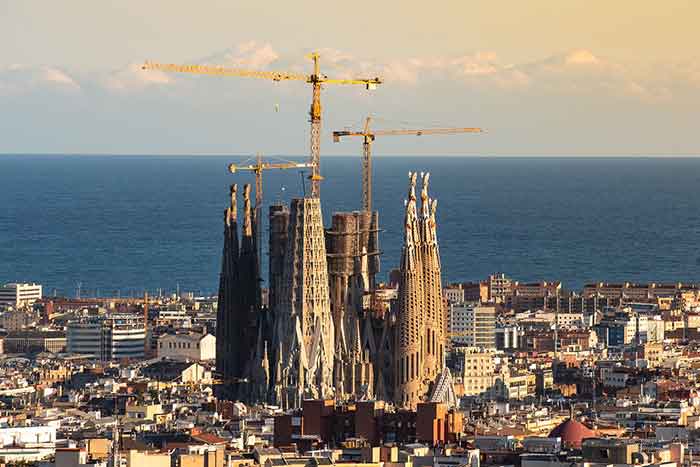 Now move to the second largest capital of Spain Barcelona. Be ready to experience completely different tastes, places, and cultures in this city.
It is located in the coastal region giving the city resort feels as you can enjoy the warm weather with bright sun most of the days. This is at the northeast coast and is much more modern yet advance as compared to the other best cities in Spain.
One of the beautiful places that have always been a tourist attraction is Sagrada Familia which is a perfect blend of beauty and art. This is a church famous for high-end dimensions and luxurious design commonly known as Cathedral. Other attractive places in Barcelona include huge tree lines, three miles of beach, street only for pedestrian. This city is worldly known for its modern art museums, golden shoreline, serene parks, and tasty tapas.
When it comes to food, Barcelona has the top 8 food items that everyone should try for once at least. The food includes paella, bombas, mato, esqueixada, escalivada, and crema catalana. Make sure to enjoy the incline railway that takes you to the summit of Tibidabo and reward your eyes with the magnificent views of the countryside.
Also Read: Eel Sauce (Unagi No Tare) Recipe: What is it and How Can You Make it?
3. San Sebastian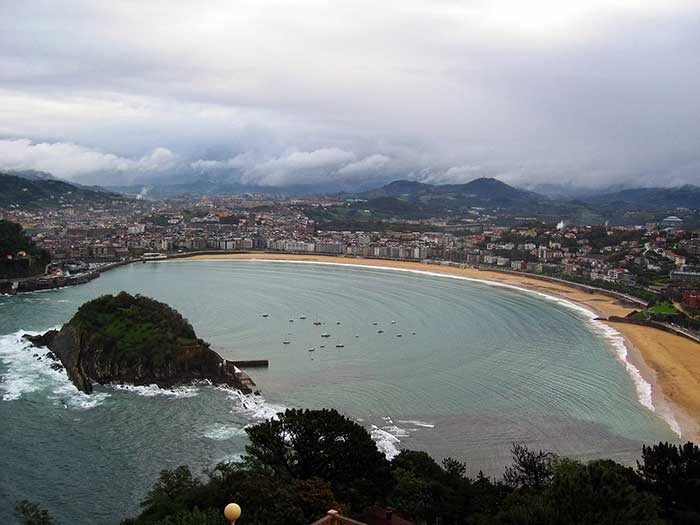 This is another resort city located on the north coast of Spain. It is exact at the scenic Bay of Biscay that connects to the Atlantic ocean. It is famous for the beaches and old yet first-class restaurants. Right after you step into this city be ready to enjoy the cultural events.
Food like whole roasted hake, idiazabal cheese, txuleta, anchovies, and Gilda pixto will surely surprise your tastebuds with a different flavor. Things to do in this city is to spend some quality time at the sandy beach, you can take a hike up to Monte Orgull top from where you can see the old town area.
You can take a short trip to the old town to enjoy their culture. Don't forget to enjoy the pintxos in the neighborhood available in shops and different sitting places.
4. Valencia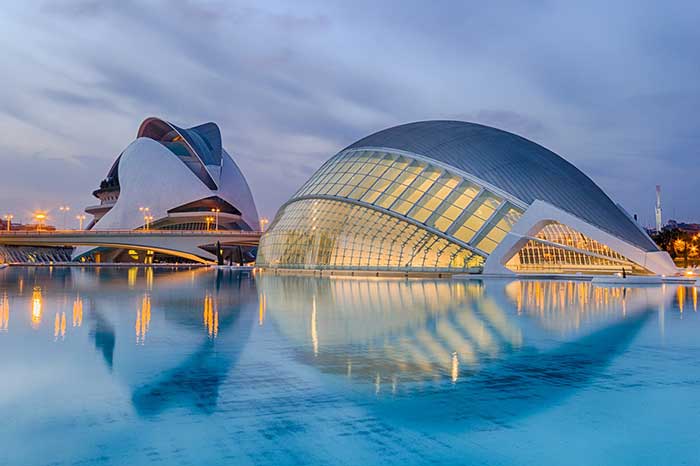 This is mainly a port city and considered as one of the best places to visit in Spain. The city has a long connection with the sea and helps in trading goods from Spain to the other world. This is mainly located on the southeastern coast. We say coast this means Valencia is a coastal city where you can enjoy the beaches.
Moreover, outdoor places like Albufera park are one of the beautiful areas at the beachside equipped with hiking trails. Valencia has different museums with excellent Spanish collections. Like in the Museum of fine arts you'll be seeing the exceptional Spanish collections made by the art masters.
To make your tummy happy, just head to the city the Mercado central where you'll find all types of cafes, food vendors, restaurants, and whatnot. The famous thing about this city is the unique cuisine made with rice, meat, and seafood.
5. Granada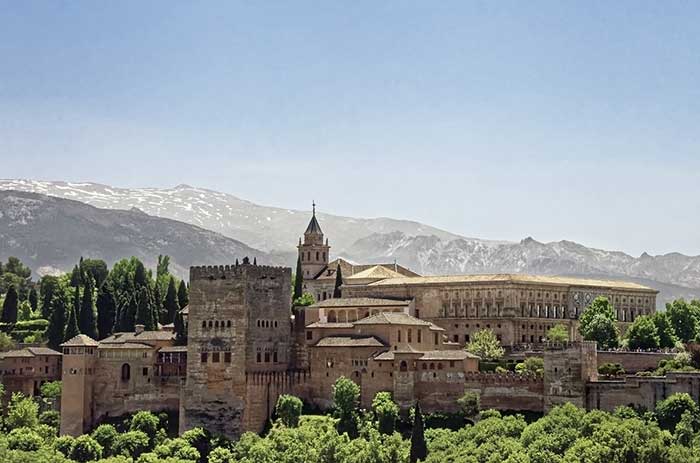 This is a home to the remarkable Alhambra Moorish Hilltop Palace and fortress. It is no doubt another alluring destination located in the southern region of Andalusia. The city has amazing examples of Islamic architecture like the Alhambra castle complex.
There's a small town inside this city called The Albaicin having narrow streets and building that was made in old centuries dating 8th 9th and 10th century. This means you can enjoy modern and ancient Spain at the same place. Moreover, the city has a big university, exclusively modern culture, super delicious food, flamenco music, dance, and also places to visit for tapas.
6. Ibiza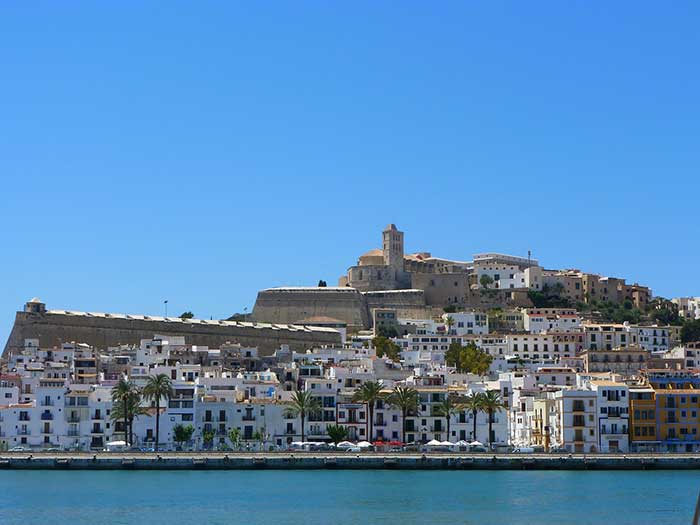 This is the next lush destination and is considered one of the best places to visit in Spain for couples. The resort island of Ibiza is the perfect place for couples located 100 miles away from the main coast. Ibiza is mainly a place containing a group of resort islands located in the Mediterranean sea.
Hand-Picked Content: Every Happy Couple is Also a Cute Pair?
However, other than this largest island you can also visit Mallorca, Menorca, or Formentera. This place is also famous for beach parties, huge dance clubs, and electronic music. There are a lot of superb family resorts equipped with fun activities for the kids. This city has everything for everyone. Whether you're a kid, adult, couple, or family each one of you can enjoy holidays to the next level on this island. Add this in your vacation checklist now.
Best Globetrotting Tips
As we promised above that we'll help you to enjoy your trips fullest and travel like a boss by following few important tips. Here is a quick review of globetrotting tips essential for international trips:
Use packing cubes to organize everything perfectly. The packing cubes take less space but pack more than usual bags.
Don't forget to download the useful apps that make traveling easier and hassle-free.
Download the language app and set the language according to the area to easily understand them.
Always take the earplugs to have a good sleep with no noise disturbance.
Add a scarf in your backpack as you'll need it anytime for any purpose.
Pack the versatile jacket that keeps you warm yet saves you from raindrops.
Purchase an adapter for your electronics.
Check your passport carefully and make copies of it for the safe side.
Read the law and customs of every city before going.
Take the medical pack along and don't forget to lock your luggage.