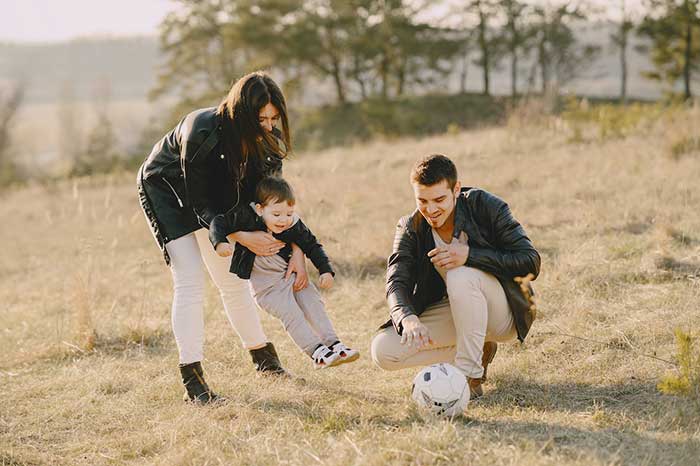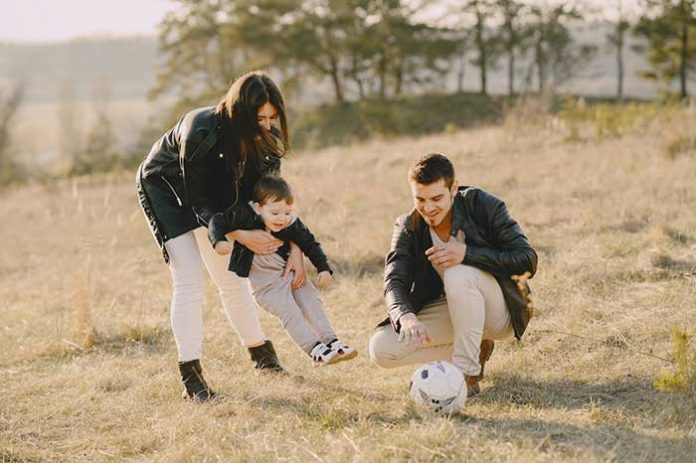 Head to the mountains in Pigeon Forge, a fun-packed place nestled in the heart of the Great Smoky Mountains, for a fun and adventurous family getaway! From visiting Dollywood to taking a ride on the Great Smoky Mountain Wheel, there is plenty of entertainment for everyone.
No matter your budget or interests, you can find something that fits your vacation plans in this great city. Whether dining at classic diners or enjoying some go-kart racing fun, there are many options for creating memories with the whole family.
9 Outdoor Things To Do In Pigeon Forge For The Whole Family
Check out these awesome experiences you won't want to miss when traveling through Pigeon Forge!
1. The Great Smoky Mountains National Park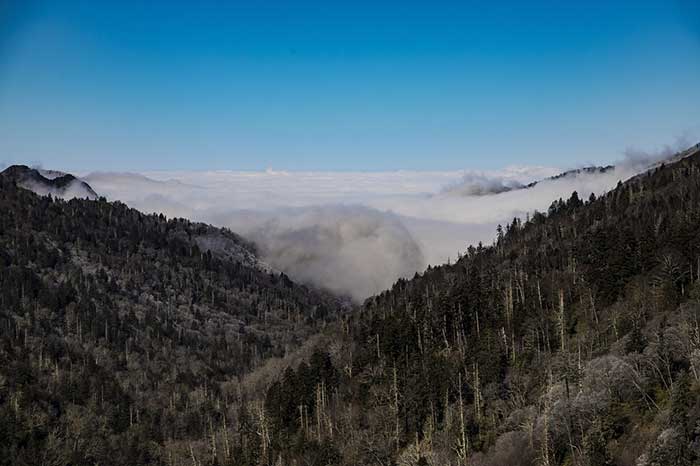 The Great Smoky Mountains National Park is a must-visit destination for families, offering a breathtaking escape into nature. With over 800 miles of trails, the park showcases lush forests, cascading waterfalls, and an abundance of diverse wildlife.
No matter your family's experience level, there are hiking trails suitable for all ages. From short and easy strolls like the Gatlinburg Trail to more challenging treks such as the Chimney Tops Trail, there's something for everyone. Don't forget to pack a picnic and enjoy a meal amidst the picturesque scenery while spotting local wildlife.
Read Also: How To Organize and Host Your First BBQ Party
2. The Comedy Barn Theater
The Comedy Barn Theater is an ideal destination for an evening of laughter and entertainment. This family-friendly venue offers clean comedy that's perfect for all ages, ensuring everyone can have a good time.
This successful and well-attended theater has been entertaining audiences for over twenty-five years. The theater features a variety of acts, including comedians, jugglers, ventriloquists, and even barnyard animals, creating a lively and engaging atmosphere for the whole family. So, if you're looking for a fun-filled night of entertainment and comedy in Pigeon Forge, The Comedy Barn Theater is a good option. Bring your family, friends, and neighbors for a guaranteed night of laughter that will surely get your giggles going.
Read Also: Best Dark Humor Jokes For Those Who Need A Crooked Laugh
3. Dollywood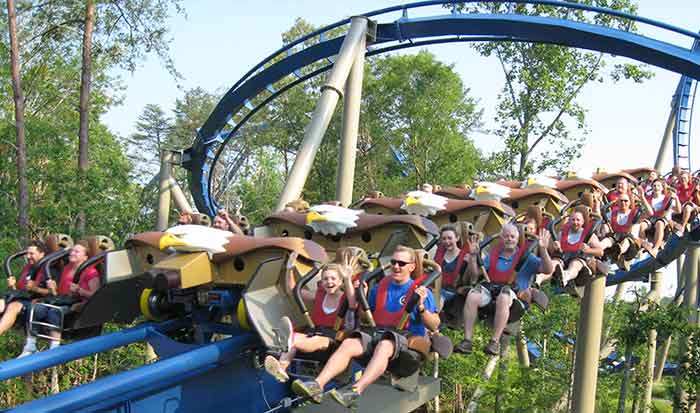 Dollywood, an iconic theme park founded by country music legend Dolly Parton, is a family favorite in Pigeon Forge. The park features a mix of thrilling rides, entertaining shows, and authentic Appalachian craftsmanship, providing a unique experience for visitors.
Guests can take part in family-friendly rides like the Dollywood Express and the Rockin' Roadway. Don't miss the entertaining live shows, which include music performances, acrobatics, and storytelling.
Dollywood's Splash Country, an adjacent water park, offers a refreshing break from the summer heat. With slides, wave pools, and lazy rivers, it's the perfect place to cool off and enjoy a day of water-filled excitement.
4. Pigeon Forge Snow
Pigeon Forge Snow offers an exciting indoor snow experience that's perfect for families. This one-of-a-kind attraction features snow tubing and snow play, allowing visitors to enjoy the thrill of winter sports in a climate-controlled environment.
Open year-round, Pigeon Forge Snow provides endless fun for the entire family, regardless of the season. Children and adults alike will love the exhilarating feeling of snow tubing down the slopes and playing in the indoor snow area.
Read Also: Skiing vs Snowboarding For Beginners
5. The Island in Pigeon Forge
The Island is a premier shopping and entertainment complex in Pigeon Forge that offers a variety of family-friendly attractions and activities. With its vibrant atmosphere, it's the perfect place to spend a day exploring and enjoying quality time together.
Families can indulge in a range of attractions, such as the Great Smoky Mountain Wheel, the Island Ropes Course, and the Thunderdome Bungee.
With a wide selection of dining options, there's something for every palate at The Island. Choose from casual eateries, sweet treats, and more upscale dining experiences, ensuring everyone in the family finds something to satisfy their taste buds.
6. Titanic Museum Attraction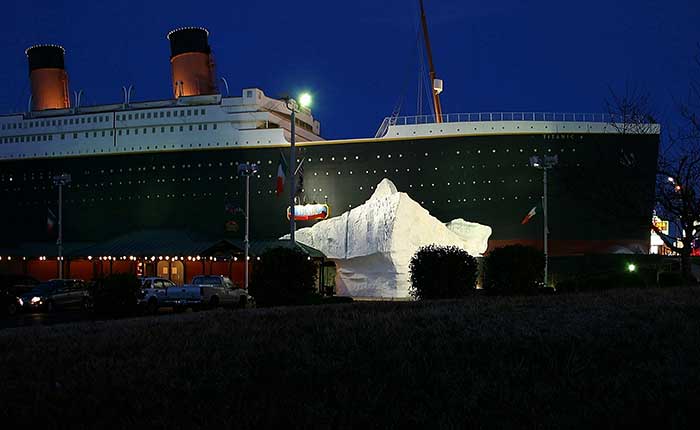 The Titanic Museum Attraction offers an immersive and interactive experience for visitors of all ages. With meticulously recreated rooms, personal artifacts, and hands-on exhibits, guests can step back in time and explore the story of the ill-fated ocean liner.
As you wander through the museum, you'll learn about the Titanic's history, including its construction, maiden voyage, and tragic sinking. The experience is both educational and engaging, providing a unique perspective on this fascinating chapter in history.
7. The Old Mill Square
The Old Mill Square, a historic district in Pigeon Forge, offers a glimpse into the town's rich past. Its picturesque setting along the Little Pigeon River makes the area perfect for a leisurely stroll and exploration.
Shop for local crafts and souvenirs at the various artisan shops, which feature pottery, handmade soaps, and other unique gifts. Don't forget to visit the Old Mill itself, a working gristmill that's been in operation since 1830.
Family-friendly dining options abound in The Old Mill Square, including the Old Mill Restaurant and the Pottery House Café, where you can enjoy delicious, hearty meals in a charming and historic atmosphere.
8. Outdoor Gravity Park
Outdoor Gravity Park offers a unique and thrilling zorbing experience that's perfect for the whole family. Participants climb inside large, transparent spheres and roll down specially designed tracks, providing a one-of-a-kind adventure.
With different track options, including the Extreme Zig-Zag and the FUNnel, visitors can choose their preferred level of excitement. The activity is suitable for children and adults, ensuring everyone can join in the fun.
9. Smoky Mountain Alpine Coaster
The Smoky Mountain Alpine Coaster is an exhilarating ride that offers breathtaking views of the Smoky Mountains. This mountain coaster allows riders to control their speed as they twist and turn down the track, providing a thrilling and unforgettable experience.
As you glide through the mountainside, you'll be treated to stunning panoramic views of the surrounding landscape. The Smoky Mountain Alpine Coaster is a unique way to appreciate the natural beauty of Pigeon Forge while enjoying an exciting family activity.
Conclusion:
These fun things to do in Pigeon Forge cater to the entire family. From the natural beauty of the Great Smoky Mountains National Park to the thrilling rides at Dollywood and the Smoky Mountain Alpine Coaster, there's truly something for everyone in this charming mountain town.
So pack your bags and gather your loved ones for a memorable family vacation in Pigeon Forge. The adventures you'll share and the memories you'll create will last a lifetime.
Image from: Wikimedia Commons