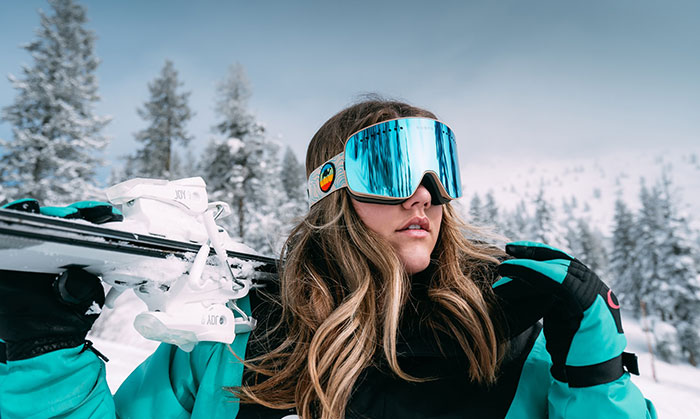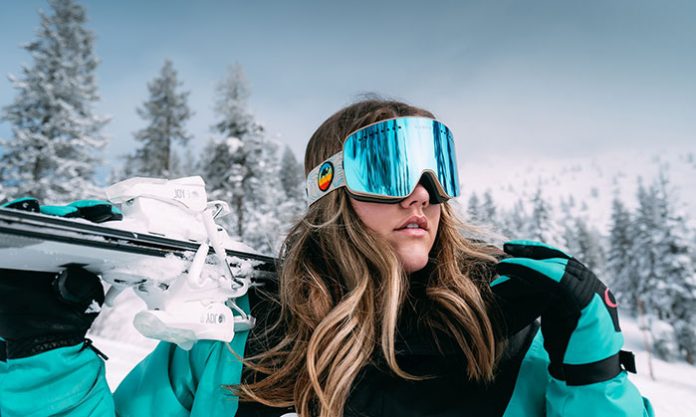 Having a good pair of goggles can be the difference between an exhilarating ski adventure on top of snowy hills or getting your day ruined by blasting winds, fogging lenses, and blinding sunlight. Truly, it is essential for all skiers to own at least one pair of high-quality ski goggles. And with the ultra-advanced, high-tech ski goggles available in the market today, you won't find it difficult! Want enhanced vision, extended field of view, anti-fogging lens, night vision, and style? We've got you covered! Read on to find the Best Ski Goggles that die-hard fans and pros swear by!
Without a doubt, a skiing trail is not your random hiking trail! There are snowflakes and wind, ready to charge at your eyes at lightning speed, causing eye dryness. Then, there are UV-rays, all equipped to scorch your retinas. It goes without saying that a good pair of ski goggles is an integral part of your ski gear. Other skiing equipment, such as skiing boots, are also crucial. But snow goggles are the ultimate necessity. High-tech goggles give you the best visibility regardless of lighting and weather. With the right goggles, you can ski all you want, how you want, in whatever weather conditions may arise! Don't let it stop the fun!
At SpoliaMag, we tried and tested some of the best ski goggles to compile this ultimate list. Here you will find the perfect goggles for all your needs.
Our Ultimate Top 9 Picks – Best Ski Goggles for 2023
Best Overall Ski Goggle: Smith I/O Mag Chromapop
Best Budget-Friendly Ski Goggle: Smith Range Goggles
Best Ski Goggle for Women: Anon Tempest
Best Ski Goggle for Kids: Anon Tracker 2.0
Best Ski Goggles for Beginners: Bolle Freeze Goggles
Best Interchangeable Lens System Goggle: Anon M4 Toric MFI
Best Field of View: Smith 4D Mag
Best Photochromic Ski Goggle: Glade Adapt 2
Best Google for Backcountry Skiing: Julbo Aerospace
Comparison Chart
Here's a quick comparison chart of the best ski goggles of 2023 so you can take your pick easily.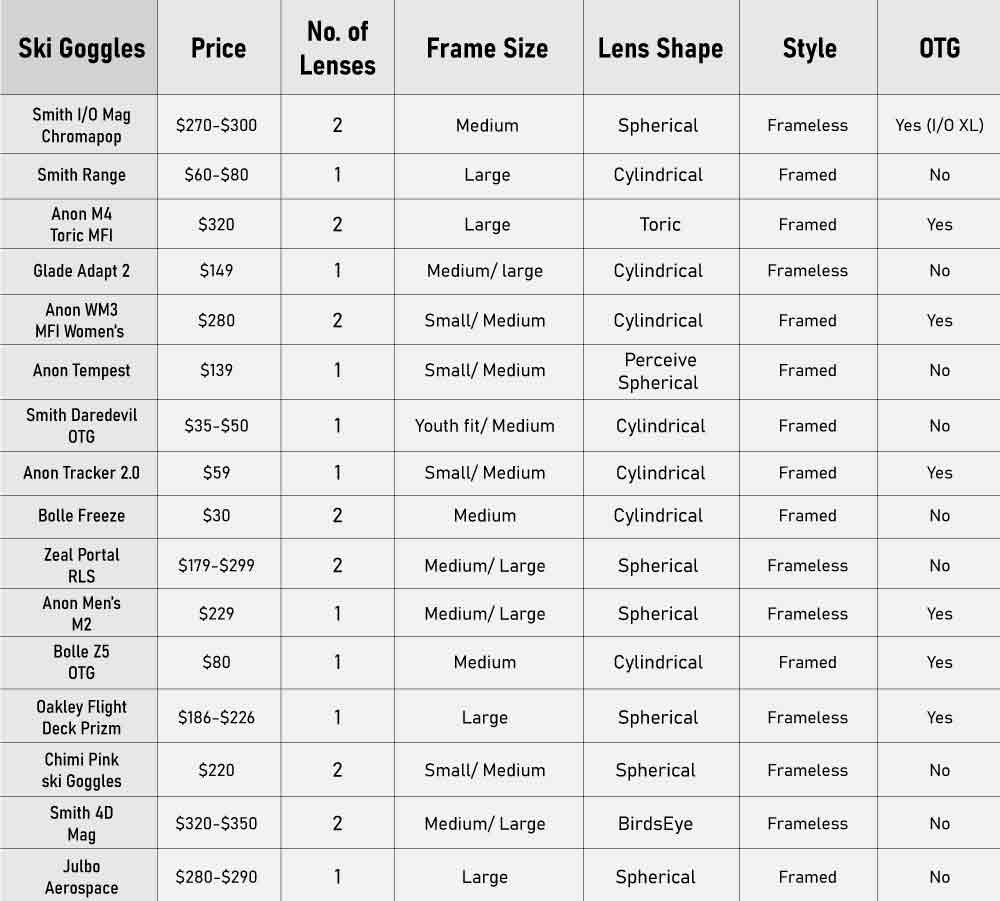 Top 16 Best Ski Goggles for the Best Skiing Experience Ever!
For the ultimate ski thrill, goggles are one of the essentials for skiing. With their enhanced vision, you can clearly avoid the bumps and rocks in your path while you slide down that snowy mountain. It is necessary for your safety as well as a smooth & elating skiing trip! We promise you – with our top ski goggles picks, you'll want to even travel across the country this winter to try them out!