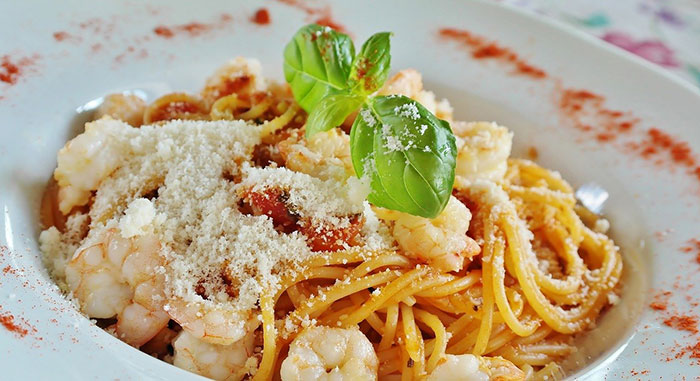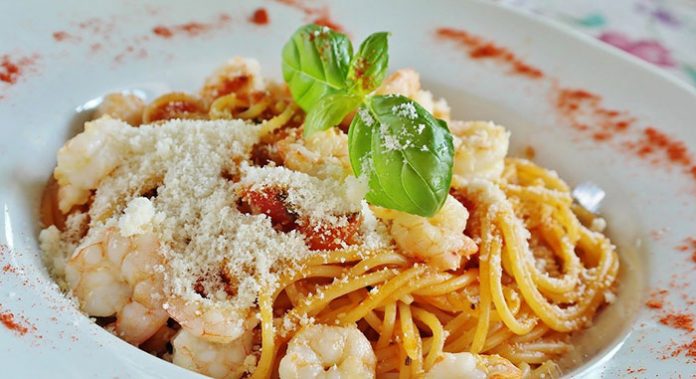 Low carb pasta is the only way to satiate the taste buds without shunning out your healthier posture. It's a kind of win-win situation; you enjoy the heavenly delicacies while the body remains super fit to brace the daily challenges.
Do carbs make such a huge difference? This blog would clear all of your fizzy concepts and make your pasta-eating choice crystal clear. Let's begin!
The Low Carb Pasta Recipe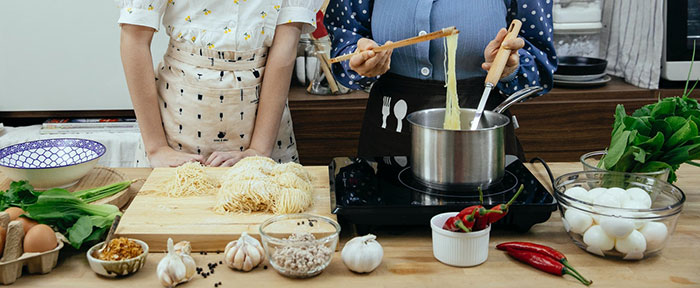 First and foremost, time to roll out the low carb pasta recipe; the recipe is super simple. You can prepare a healthy Keto pasta at home with a few essential ingredients without applying any rocket science. This glycemic, gluten-free, low-fat pasta will excitingly adorn your dining table.
How low carb Pasta is made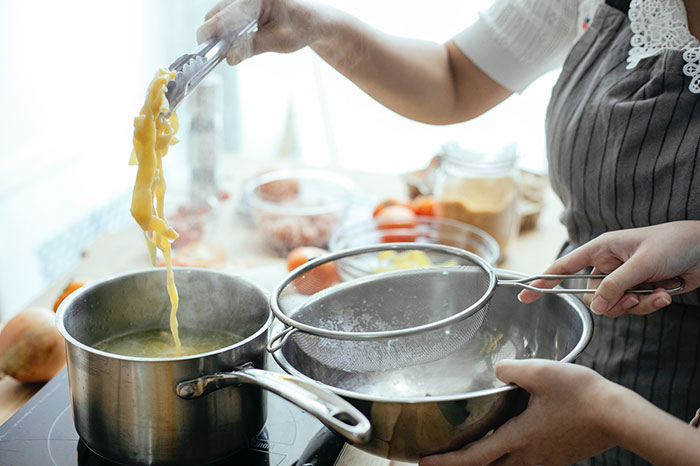 Low carb pasta is made up of Mozzarella cheese, egg, and gelatin; this nourishment diet is the best alternative to traditional white-bleached, aka 00 flour. Keto pasta noodle contains very low carbohydrates comparatively and keeps you super smart. Here comes the detailed making procedure.
Ingredients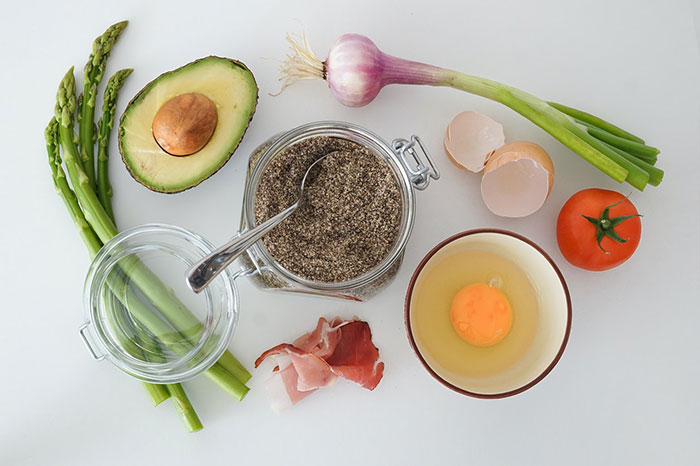 To get the pasta, you only need three ingredients.
Egg – we recommend using the pasture-raised egg owing to its sumptuous flavor and brighter yolk.

Mozzarella cheese – the cheese should be shredded to attain a yummy flavor.

Gelatin – it provides a solid base to the pasta and prevents melting under the puddle of cheese once the hot sauce is poured into it.

Besides the ingredients, the chef needs to ensure a microwave-safe bowl and parchment paper. This duo will help you in the long run.
Steps:
This three-ingredient low-fat pasta will eat up to 20 minutes of your valuable time. Let's start with the gravy train!
Firstly, take out the bowl and mix gelatin with water, whisk, so the mixture could gel up and become viscous.
Take another microwave-friendly bowl and melt the Mozzarella cheese herein. Now, add up the egg, and whip quickly.
As the cheese mixture is ready now, place the bowl in the microwave for 15 second.
Please take the bowl and gelatin mixture into the cheese mixture, whisk, and make them dough-like.
On the other hand, grease the parchment paper and transfer the dough onto the slippery surface.
With the help of a pasta cutter, shape the dough into your desired pasta width.
Now, place the shaped dough into the refrigerator for half an hour.
For optimal serving, toss the pasta into your favorite hot sauce. The low carb pasta will immediately attain the raised temperature of the sauce.
The carb-free pasta is ready to be savored by you and your loved ones. Also it is important for you to know that this pasta can be used to impress your lover as well.
Flavoring with the Low carb Pasta Sauce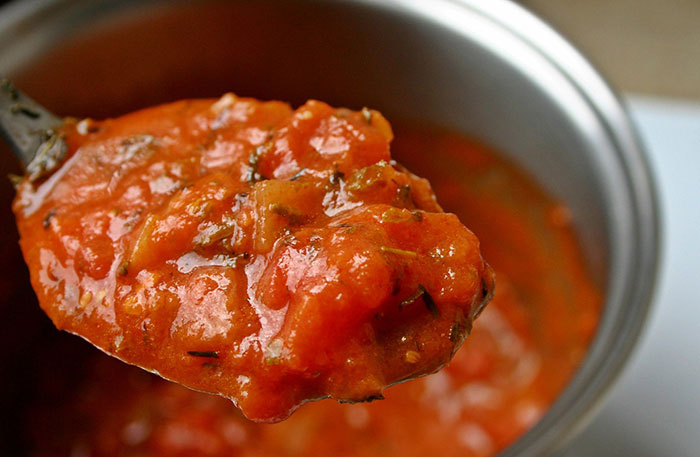 There are a variety of low carb pasta sauces ready to charm up your keto pasta. Nonetheless, we would list the best three with varying flavors. The final choice is purely yours.
Marinara
Marinara is the most relishing low carb pasta sauce. You could prepare it at home in a low carb, low sugar style.
Pesto
An underrated low carb pasta sauce has the potential to make most of your keto pasta sans infuse a plethora of carbohydrates into your body. Keto pasta needs a high-fat topping, and pesto gives this desired effect. Olive oil, walnuts, and fresh herbs round out the flavor.
Alfredo
Alfredo is another exciting sauce to knock your sock off. This creamy sauce bestows you a high-fat meal to keep you full for the day long.
Lets Find the Best Among the Low Carb Pasta Available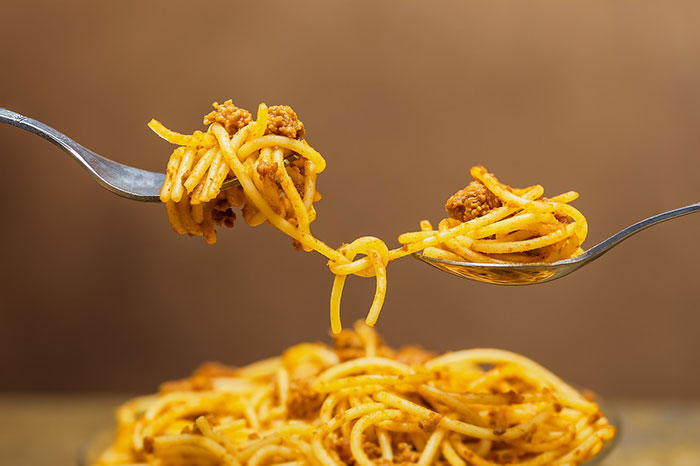 Best low carb pasta can be too delicious for words. If you want to pick something out of the box without preparing at home, good news awaits you, a variety of low carb pasta products are available in the market, and we have placed them in ascending order, we mean, the best at last. Let's analyze comparatively.
Explore Cuisine Edamame Spaghetti
This organic edamame spaghetti has 24 grams of protein and 13 grams of fiber per serving without the frame's iota. Edamame combination with mushrooms and rice vinegar compels you to pick the fingertips incessantly.
Capello's Almond Flour Fettuccine
This almond flour extracted fettuccine is brimming with wholesome fats with a satiating effect free of grains, soy, dairy, and gluten. The Italian way of garnishing with tomatoes, garlic, basil, and spinach would gild the lily.
Barilla Red Lentil Penne
Solely made up of low carb red lentil flour, this penne is an excellent alternative to home-made organic pasta. Add some above-ground-grown vegetables and enjoy a plethora of healthy nutrients with a mouthwatering taste.
Top Pasta Sauce Brands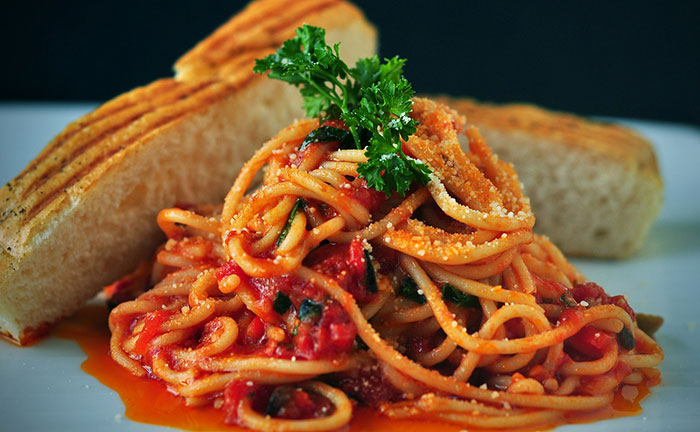 If you have picked up a low carb pasta, you must consider picking up a suitable pasta sauce. Nonetheless, not every marinara sauce brand is to trust blindly as some substandard ones add sugar to balance tomatoes' acidity. This, in turn, spoils your noble health plan to remain carb-free.
Our editors have rigorously researched this genre and have selected the top three low carb pasta sauce brands for you.
Rao's homemade sauce
Only peeled onions, tomatoes, spices, herbs, and olive oil is an awful lot to make your family fool when offering with penne.
Thrive Market Sauce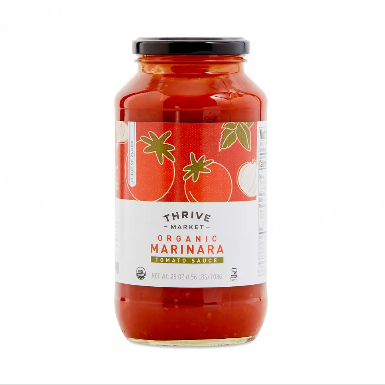 An organic sauce that uses farm-grown tomatoes with non-GMO ingredients. Thrive is better than Rao's owing to the more organic nature.
Barilla Fire Roasted Sauce
The specific flavor of Barilla incorporates a super nutritional profile that has a fat-free but low carb posture. The whole jar includes only five grams of sugar over the top, packed between fiber and protein.
This sauce outsmarts the above two due to the fat-free mystery, which is equally beneficial for cardiac patients.
Low Carb Bread Companies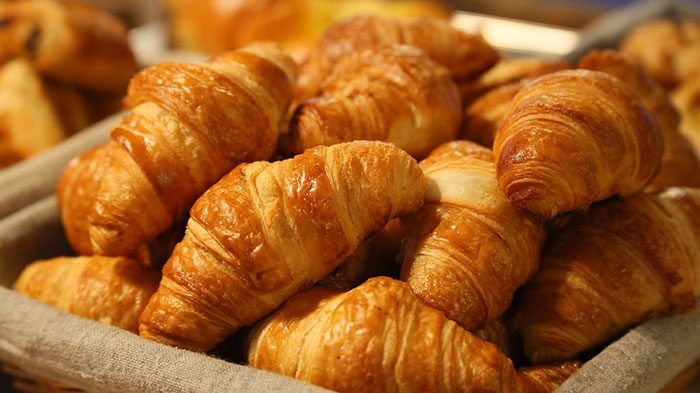 Bread has an exciting sensation of satisfying your taste buds, but do you know that the same piece of bread could land you in a dilemma owing to the booming carbs? Our editors have specifically picked out some of the unsung brands that provide you a real-flour feel with zero carbs.
Julian Bakery Paleo Bread
The almond-based bread has very low carbs with a dense feel and roasted taste; this a blood sugar pro bread.
PBH Foods Everything Bagels
The bagel includes very low cabs owing to the presence of almond flour and eggs, hence sizzles upon heat due to its high-fat content. This bread is crispy and tastier than the first one.
Sola Sliced Bread
A decently sliced bread that is soft to the core and toasts smells and tastes like regular bread. Sola stands out from the above-listed bread owing to the beautiful presentation, low carb, and sumptuous taste.
Health Benefits of Low Carb Pasta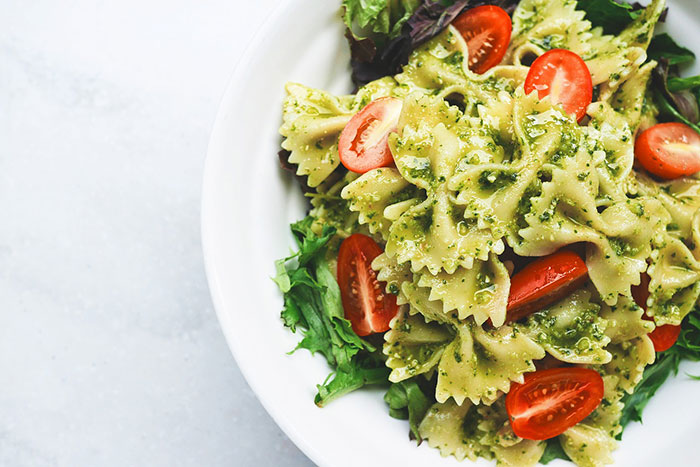 Although, some people believe that low carb pasta causes a cholesterol boom that leads to heart diseases. Nonetheless, scientific studies prove that low carb is the most viable intake scenario, especially for minors.

The ten significant benefits are;
Studies prove that cutting down the carbs automatically reduces appetite, hence stopping you from ballooning.
Keto pasta also results in significant weight loss and maintains your physique.
Low carb pasta is anathema for harmful subcutaneous fat, colloquially known as belly fat.
Low carb pasta lowers the blood triglycerides that risk heart disease.
The high-fat but low carb pasta leads to an impressive surge of "good" HDL cholesterol.
The best mode to thwart insulin and incursion of Type-2 diabetes is to cut down carb intake.
Low carb intake also saves you from high blood pressure.
A wholesome low carb diet also reverses metabolic syndrome.
It is therapeutic for several mental disorders.
Does Low Carb Food Help to Lose Weight?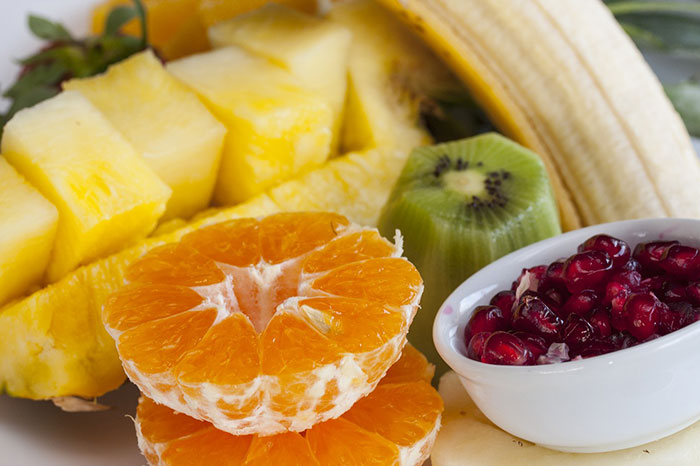 Reducing carbs is a straight-forward and highly effective approach to lose weight.
Empirical data illustrates that people on keto diet tend to lose weight faster than the low-fat diet – even the latter actively restrict calories. This happens because of the low carb food's ability to wipe out excessive water and narrowing down insulin levels in the first place.
An Oxford study proved in 2019 that folks restricting the carbs trimmed bodyweight 2-3 times faster than average.
The Best Low Carb Pasta Alternatives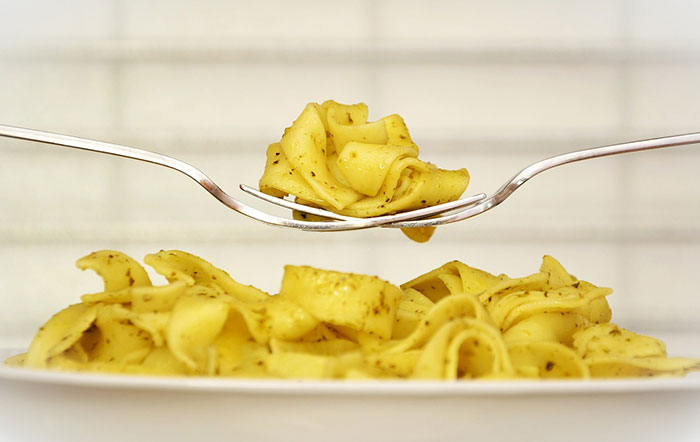 Our mentioned carb-free pasta recipe is the cleanest option, but we know that sometimes a craving for something different sprouts out dramatically.
Suppose you are not inclined enough to make your low carb pasta. Here are some store-bought, ready-made alternatives.
Shirataki Noodles
The best alternative of homemade carb-free pasta that pleases you with Alfredo sausage.
Soybean or Edamame pasta
Having two carbs per serving, it is still an excellent option to replace your carb free pasta.
Zucchini Noodles
Noodles took the carb free world by storm. It retains the natural fiber and provides a lower carb value.
The abovementioned are just a few picks from the ocean of carb free pasta alternatives. However, before plunging into a readymade pasta, you must look into the amount of fiber, gluten, and xanthan gum – all equally harmful as high-carb.
Buying Guide for low carb food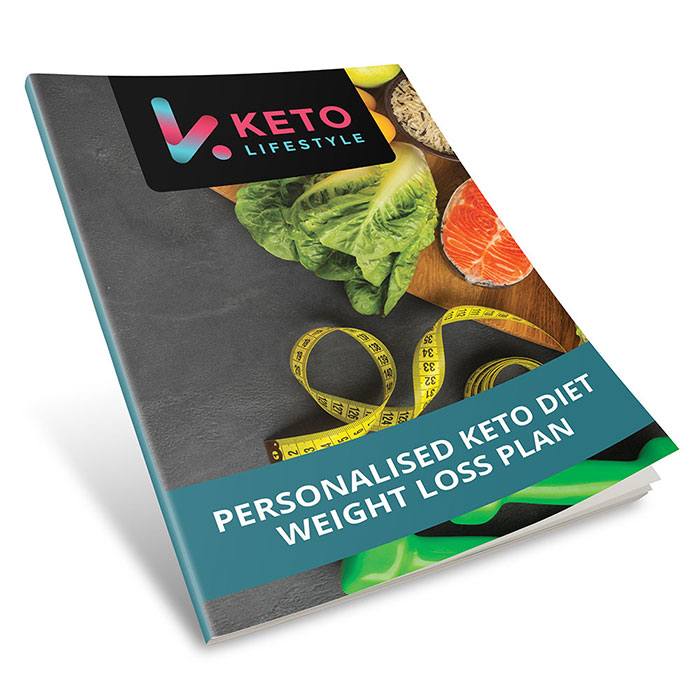 Cherry-picking the low carb food is a bit tricky as most of the food items you think of as low carb are not essential. In fact, a realistic scenario is to check the tagline of low carb into edible packets such as pasta, sauces, among other things. However, here we would mention a few edibles that are real low carb heroes.
Meat
Eat any meat, i.e., beef, game, or poultry, whether grass-fed or organic. Feel free to consume the fat on the meat.
Seafood
Besides crabs and shrimps, relish the fatty omega-3 rich fish such as mackerel, salmon, herring, or sardine.
Eggs
Pasture-raised eggs are low carb in all forms, such as scrambled, boiled, fried, or omelet.
Natural fats and sauces
Butter, cream, vegetable oils, coconut fat, or olive oil makes your low carb food taste better with net-zero booms of carbs.
Vegetables
Indeed, an interesting fact about vegetables is that all those that grow above the ground are low carb. A few examples are; collards, broccoli, spinach, eggplant, asparagus, cucumber, mushroom, pepper, tomatoes, lettuce, onion, and other leafy greens.
Dairy products
Grab full-fat options freely, such as butter, cream, yogurt, and cheese. Nonetheless, the processed milk contains a whopping milk sugar hence, keeping milk away from the ring.
Nuts
A great option as a treat rather than passing the time with chips, candies, or popcorn.
Fruit
Only okay in moderation if you are not on a super trimming mission.
Pasta
Pasta could be of low or high carb; this depends on you to pick the right one after due research.
The Bottom Line: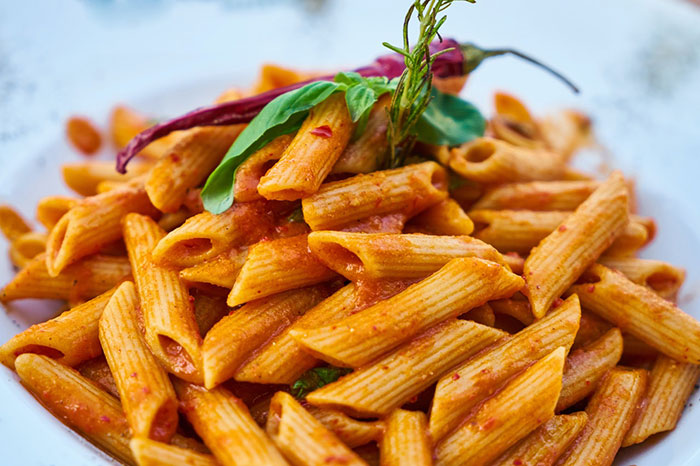 We conclude this excerpt on a healthy note that carb is a soft evil that demeans your health in one way or another. Our experts have successfully justified this argument. All in all, if you are a pasta lover then stick to the only keto pasta that is elaborately listed above, for the well-being of your invaluable self.