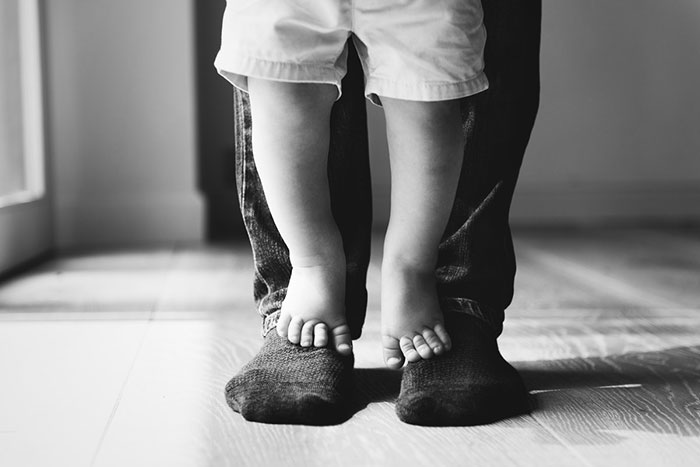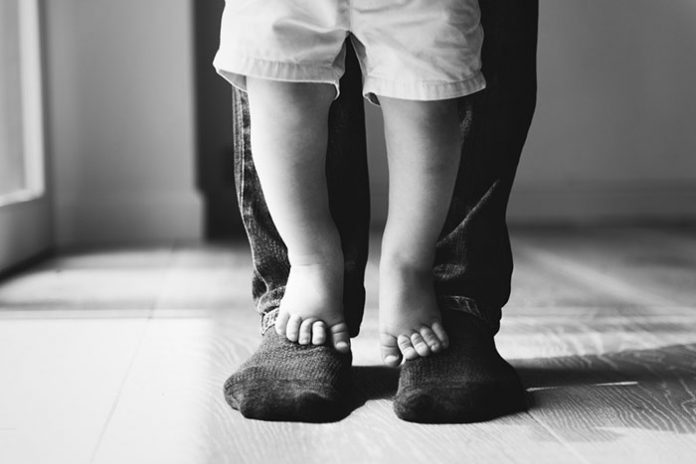 Do you often get annoyed at the botheration caused by your blended family? Are you disturbed by the tense air of your home? These and many issues that need your special attention as a stepparent to get adjusted within the mixed culture of a blended family.
The importance of happy family life is absolute and has no match. So, what actually counts is the fact that you are a parent, no matter whether biological or step. However, the role of a stepparent is more crucial than that of a bio-parent. At times, it may also happen that they may have to handle the rude children of their new partner.
Let's dive into the various aspects of a stepparent's life.
What is a Stepparent?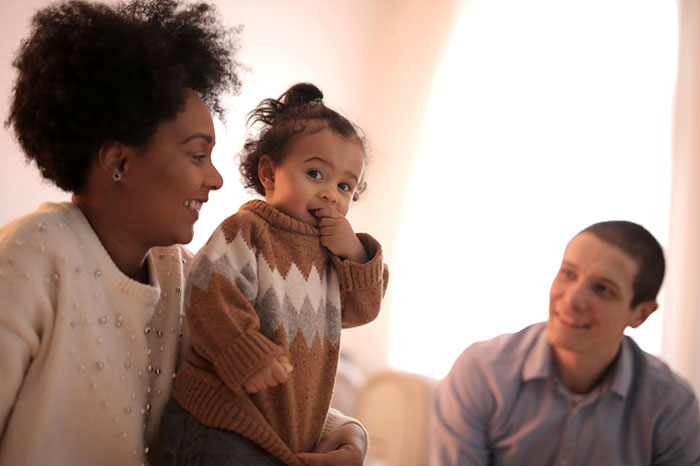 According to the Cambridge dictionary, a person who is married to either of the parents of a child, but is not their biological parent is called a stepparent. Remember, stepparenting always requires patience and wisdom combined together.
Stepparent Adoption: A Phase Many have to Pass Through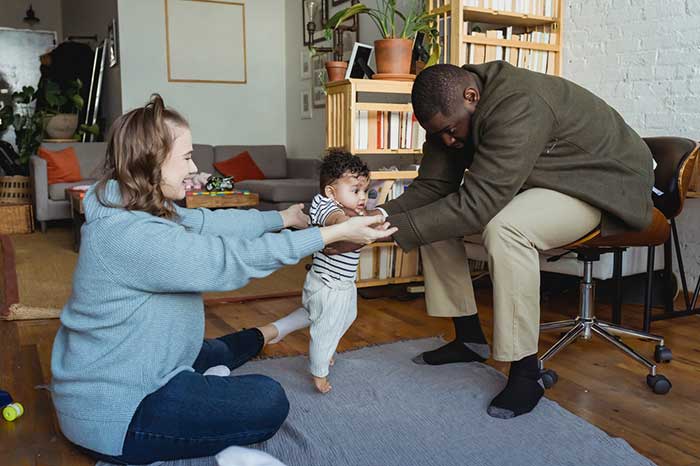 A child is one of the best gifts from God and loved by almost all happy couples. They like to enjoy the innocence and liveliness of a joyful child at their home as early as possible. However, due to certain reasons, all couples do not get blessed with this gift of nature. Then, some of them think to adopt a child from some other couple.
Sometimes, it so happens that families break up due to certain clashes or the death of one parent. The separated partners often get remarried and become stepparents of the existing kids of their new spouse. Here they need the most effective stepparenting advice from their well-wishers. It will be very wise if they adopt these children legally. Why? Let's see.
Reasons to Adopt Your Step Child
There are many reasons due to which you would like to legalize your relationship as a stepparent:
By adopting the kid legally, you would be able to take important decisions on his behalf. For example, medical treatment, education, etc.
It shows the feelings of love and compassion towards the kid as well as the family.
In case the custodial parent is abusive or neglecting the child.
Through adoption, your relationship with your step-child becomes legal. So, even after the death of his biological parent (your spouse), you will be related to the kid.
It imparts equal rights to the biological kids as well as the step ones. This eliminates jealousy.
What Documents do You Need for Adoption?
The following documents are a must to apply for a stepparent adoption:
Attested copies of birth certificates of both the bio-parents and the child.
Certified copy of your marriage certificate.
All divorce decrees for the birth parents (certified or true copy).
Certified copy of previous spouse's death certificate, if applicable.
Affidavit of Parentage or Order of Filiation for the child (certified or true copy).
A certified or true copy of any support order for minor children.
Guardianship orders, name change orders, prior adoption orders, or other orders affecting a birth parent, stepparent, or adoptee (certified copy).
Stepparent Adoption without Consent
Stepparent adoption takes place after the biological parent's consent. However, the need to obtain consent is not valid under certain circumstances:
If the biological parent is abusive.
When the biological parent has not contacted the child for one year.
In case the biological parent is negligent about the financial needs of the child.
If the parent is a criminal and there is a chance that the child will lose his rights involuntarily.
In these cases, you will need to contact a family law attorney with whose help you can adopt the child even if the adoption is denied.
How can A Stepparent Adopt a Child?
Obviously, you have prepared yourself mentally as well as emotionally for adoption. If not, do this now. The rest of the process is simplified below:
Firstly, check your state adoption laws.
Then, contact the court in your state that handles adoption.
Now you have to obtain all the required legal forms.
Submit required legal paperwork.
Now wait for the notification of a court hearing date.
Once you are done with the court hearing, finalize the adoption.
Congratulations! Now you can apply for amended birth certificates.
How Does It Feel to be a Stepparent?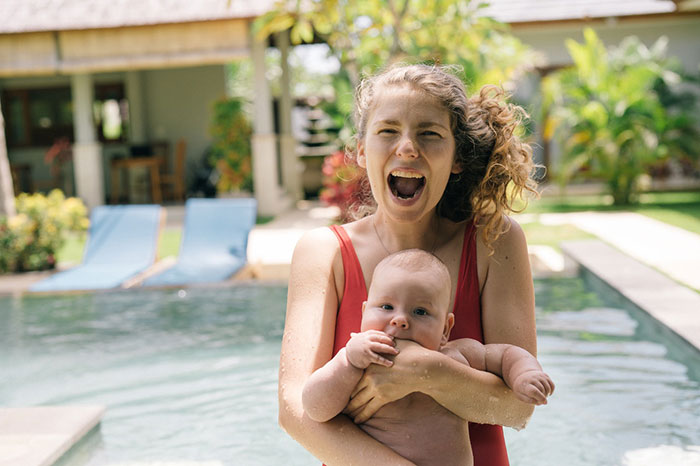 The day you start a blended family is the one when the roller coaster of emotions starts. Like everyone else, you must also have certain expectations. Although everything will not go as per your plan, you must be aware of any fiascos that follow.
Stages of Becoming a Stepparent
Every relationship goes through different stages. However, becoming a stepparent is far more critical as well as demanding. As a stepparent, your relationship will pass through the following stages:
The Stage of Optimism
At first, you feel great about becoming a parent. By this time the honeymoon period with your partner has ended and you start facing the realities of a blended family. For example, step-children show cold behavior, no matter how hard you try.
Moreover, you also face other issues like tackling with your previous partner.
In all this mess, you still hope for the best that someday everything will be settled magically!
The Stage of Bribery
You do your best to become a super parent. You buy them gifts, take care of them and do anything to make them feel happy.
The stage of Jealousy
The relationship between your partner and their kids might make you jealous.
The Stage of Feeling Guilty
Now that you are trying your best to become a perfect parent besides having feelings of jealousy, guilt kicks in from nowhere. You feel guilty about failing as a parent. Moreover, you might feel that all the bad things are happening because of you.
The Stage of Anger
When your guilt subsides, anger comes into being. Everything infuriates you like you have to change your plans at the last moment because of your stepkids. Secondly, you think that your stepkids are stubborn and ruining your relationship with your partner. Moreover, don't wonder if you get mad at the thought of your ex and their behavior.
The Stage of Isolation
Stepparenting is quite isolating. As a matter of fact, you are setting a new normal for yourself. It is not an easy task to make room for a blended family.
For example, you have to look after your biological kids (if any). Furthermore, you might be worried about managing finances and working some extra shifts. Additionally, you need a break from the debilitating roller coaster of the previous.
All of this tends to isolate you and this is very normal.
Blended, at Last.
After going through all the trials, you finally form a blended family. Things seem to get settled. Finally, the kids have started loving you. Moreover, your opinion matters now.
Furthermore, you now have a stable relationship with your partner. To add on, you have gotten over the stupid thoughts of your ex.
In Majority cases it takes around about 5 years to blend into a family. Each stage can last for a few months or a year.
Legal Rights of Stepparent After Adoption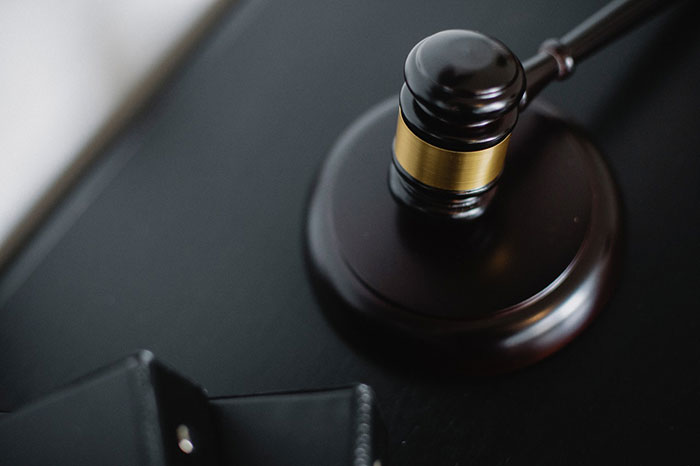 After formal adoption, the stepparent gains all the legal rights as that of the biological parents.
A step parent will have the right to consent on the behalf of their minor stepchild.
Stepparent will have the rights of all the important decisions on their stepchild's behalf.
The stepchild would inherit the property from the stepparent as well as stepparent's family members, in the same manner as a biological child would do so.
Moreover, after adoption, the stepparent would be entitled to provide insurance coverage to their stepchild.
The decision of paying child support is on the court. The court will decide it according to what is best in the child's interest.
Custodial Rights of Stepparent
Stepparents can have custody of a stepkid in the following two ways:
If they form legal domestic partnership or get married to one of the kid's biological parent.
Second, by legally adopting the stepkid through proper channel.
Stepparent and Legal Guardianship
Becoming a stepparent doesn't assign you legal guardianship. The biological parents are the guardians. To become a guardian of your stepkid, you will have to follow the proper procedure for adoption.
Adoption imparts the same rights as those of the biological parents.
A good stepparent can literally turn the life of a child around.