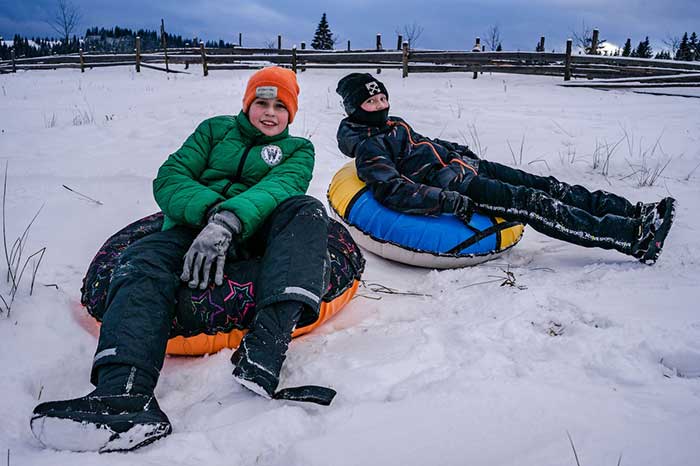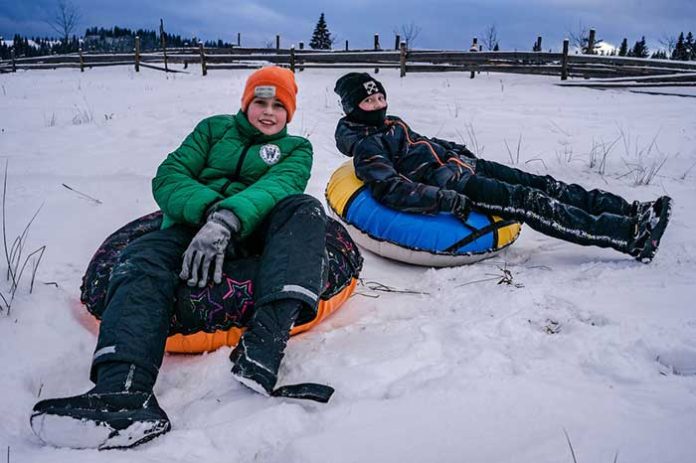 Winter is as beautiful as it is harsh. When it gets too cold, all we want to do is stay curled up in blankets and not do anything. However, if you don't go outside and do some fun snow activities, you'll be missing out on the whole winter season experience! Yes, there's lots of fun to be had outside in the cold. Especially for kids, who tend to get listless and frustrated only staying indoors. So, here are some super fun ideas for things to do in the snow to keep energetic kids entertained.
Interesting Outdoor Snow Activities for Kids to Get the Most Out of Winter Days
The best activity to do in winter might be to visit a family ski resort, however, that can get expensive. It's not something you can afford year after year. So, try these budget-friendly outdoor winter activities that are no less fun!
1. Blow Ice Bubbles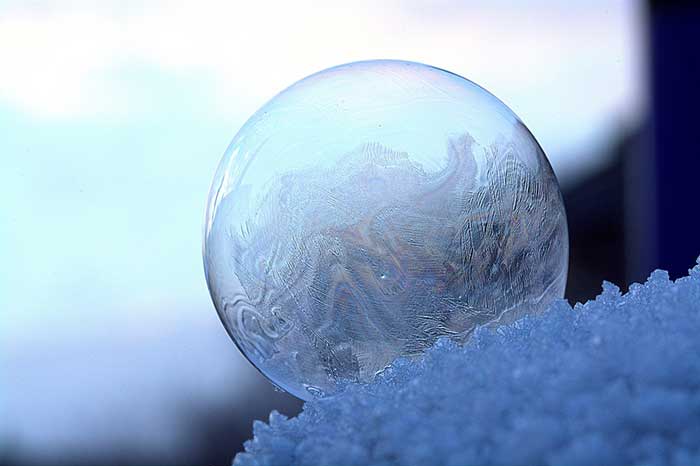 Who doesn't love blowing ice bubbles? Especially, kids love it! Regular bubbles are beautiful, but they tend to pop almost immediately. This winter, try freezing soap bubbles. They're unpoppable! The temperature must be below the freezing point for this to work. Simply, mix some detergent liquid in water and blow bubbles using a straw. As soon as the bubble is formed, it will start freezing in beautiful patterns! Not only is this fun but also an engrossing science experiment.
2. Ditch the Old Snowman – Let's Make More Interesting Snow Sculptures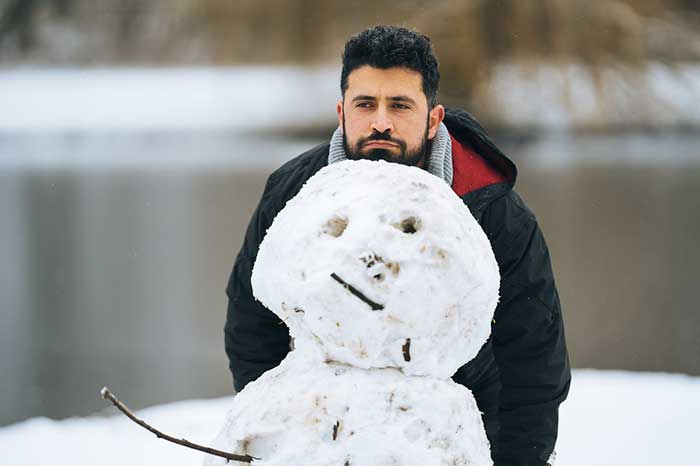 Although making a snowman is a classic winter activity, you can make it even more interesting! Instead of a regular snowman, you can build ice sculptures of every kind. Children can unleash their creativity and easily bring imaginary creatures to life. Sculpting with snow is very easy and affordable as well.
3. Junior Winter Olympics League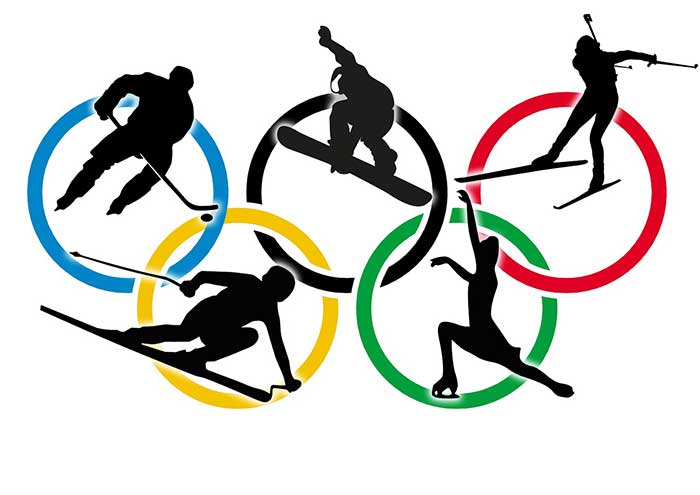 Parents can organize a Winter Olympics League for their young ones in the backyard. Use snow to build an obstacle course that requires running, jumping, skipping, and sledding to get to the finishing point. Set special prizes to motivate your children. Additionally, you can gear them up with the best ski goggles, safety paddings, and professional tracksuits to make them resemble an actual sports event.
4. The Classic Snowball Fight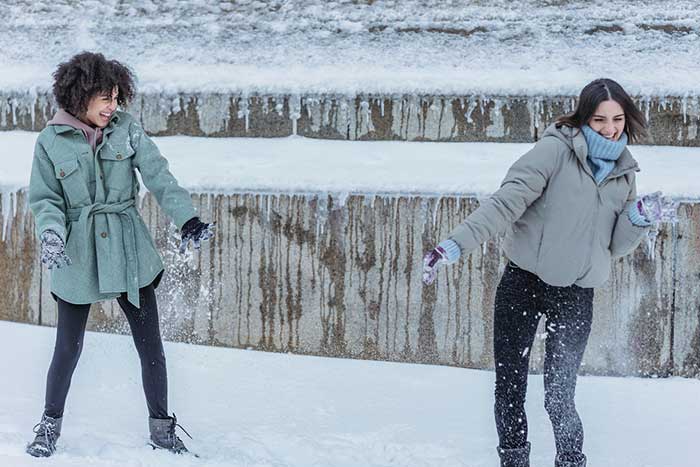 Snowy days are incomplete without a snowball fight. This is something both children and adults can enjoy together. The whole family can pair up in different teams and bombard each other with snowballs. It is one of the best snow activities for preschoolers too, with loads of fun and laughter. Just make sure to bundle them up in winter jackets to keep them warm and toasty.
5. Build Snow Castles
We all know building sand castles is a key activity for beach holidays. Similarly, making snow castles is a must for winter vacations. Kids can have fun without the supervision of their parents. All they need is some Tupperware, buckets, and plastic shovels and they're good to go. Get creative to see who builds the best and most pretty snow castle!
6. Snow Painting for the Artist in you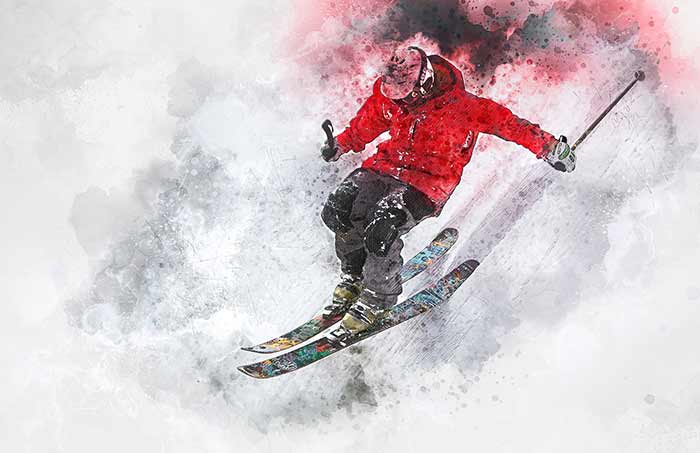 When the snow gets piled up and covers the entire scenery with pure white, it resembles a blank canvas, doesn't it? Maybe that's why we get the urge to write & make cute drawings on it. You can take it a step further and paint on snow with colors! You'll need to make water-based colors for this snow activity so that they can easily wash away later. To do this, mix some watercolors or food coloring with water and turn your whole backyard into an art masterpiece!
7. Observe the Beautiful Snowflakes Patterns
Winter is beautiful in its own way. Who isn't fascinated by snowflakes and how they form? How can something so small and delicate pile up in mounds? Since children are naturally curious, they'd be truly captivated while observing snowflakes. Bring their attention to this thing of beauty and teach them more about snowflakes' patterns and how they are formed. Maybe, you can even get them to draw and imitate snowflakes they found outside.
8. DIY Some Ice Suncatchers with Nature Motifs
Making a mesmerizing suncatcher with ice is super easy. Plus, it results in a charming décor piece you can hang on trees outside your door. To do this, collect pretty leaves, branches, flowers, seeds, etc. you can find outside. In a shallow Tupperware, pour some water and decorate it with your findings. You can use both clear and colored water. Leave it outside to freeze overnight and your beautiful suncatcher is ready. Hang it in a sunny spot to see the light reflected on the ice.
9. Give Snowshoeing a Try
You must know about Skiing vs. Snowboarding. However, you've probably never heard of snowshoeing. It's a form of hiking but in the snow. Wearing special snowshoes and using ski rods for assistance, you can hike up a trail safely even in the snow. This is a perfect winter outdoor activity for kids and adults when going on an elaborate skiing trip to France is not an option. You can go snowshoeing on local hiking trails.
10. Ice Skating on a Frozen Lake is a Must!
Winter and skating are kind of synonymous. If you've ever seen winter Olympic skaters glide beautifully in mesmerizing ways on the skating rink, it must have inspired you to try the sport out for yourself. Get your children introduced to this charming and fun sport this winter!
Combine Food & Snow Activities for Delectable Treats
These winter specific treats are not just delicious, they are a whole experience in themselves! Beware though, once you've tasted them, you won't be able to stop.
11. Make Maple Taffy
Maple Taffy is a Canadian Classic. To make this, collect some freshly fallen clean snow on a tray from the backyard. Ensure that it is completely clean, otherwise, you'll end up eating dirt, leaves, and tree branches. Leave the snow outside while you prepare the maple syrup. Use 100% maple syrup and bring it to a boil on the stove. Pour the hot maple syrup on the snow and use an ice cream stick to roll it up once it starts freezing due to a sudden drastic change in the temperature. This easy-to-make maple taffy is irresistible for both kids and adults!
12. Eat some yummy Snow Ice Cream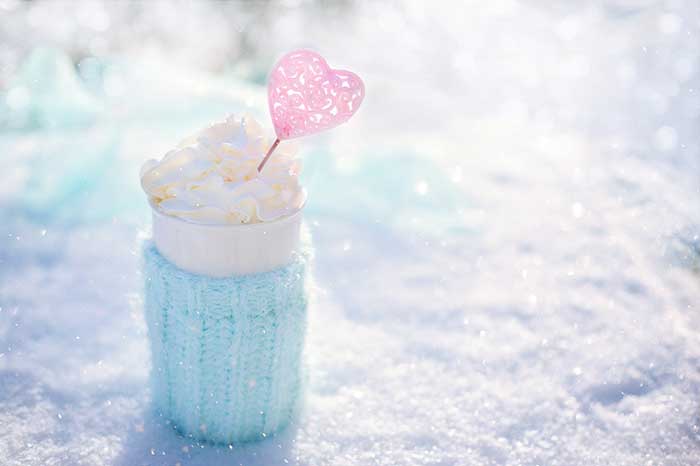 Likewise, you can turn fresh snow into yummy ice cream by adding three simple ingredients. Collect some freshly fallen snow in bowls. Pour evaporated milk, sugar, and vanilla on top. Mix it well and enjoy! You can substitute evaporated milk and sugar with sweetened condensed milk as well. Moreover, you are free to experiment with toppings of your choice, be it chocolate syrup, caramel, or strawberry syrup. You can even add fresh fruits and berries to your snow ice cream bowl. There's something so indulgent about eating ice cream in the winter, isn't it?
13. Don't Forget to Whip Some Delicious Hot Chocolate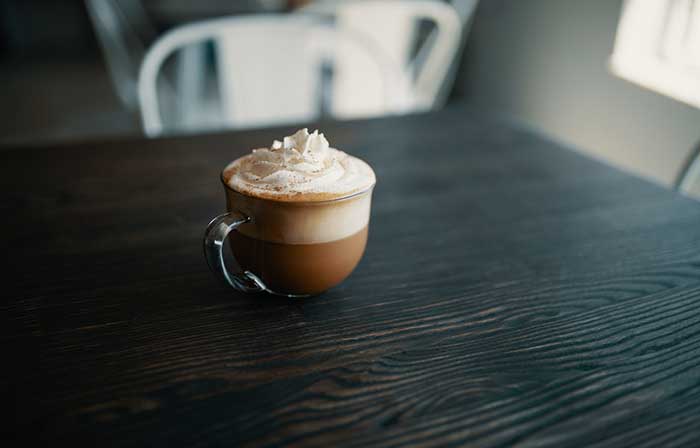 Running around outdoors in the snow is bound to make you sick if you're not careful. And drinking hot chocolate is the best precautionary measure you can take. It keeps you warm from within and the antioxidants in dark chocolate fight viruses and other harmful germs that threaten your body. Who knew medicine would be this yummy huh?
14. Bake Something Delicious Together
Eating warm food on cold days is doubly enjoyable. Not to mention, baking is a fun activity to do when you're snowed in and stuck at home. The best part? You can involve the entire family in the process. At the end of which, you'll have scrumptious baked treats to enjoy with hot cocoa.
Also Read: How to Make Korean Pizza
Adults can have Fun too! Outdoor Snow Activities for Adults to Enjoy
Certainly, snowy days are fun for kids, but adults can enjoy them too. Here are some soothing winter activities that are sure to de-stress you.
15. Go for a Winter Camping Trip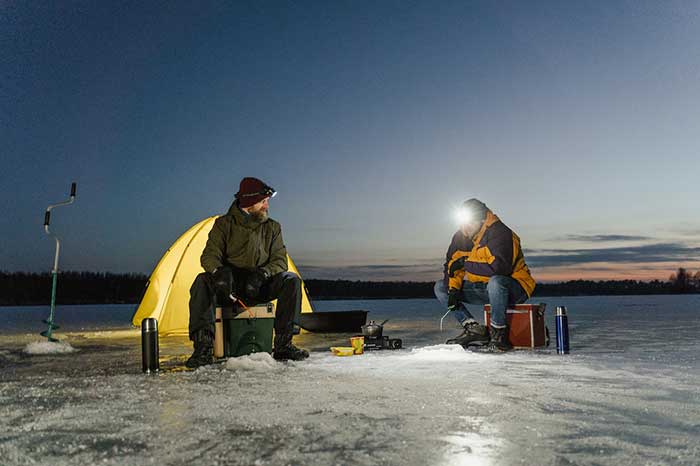 Although summer camping is more common, the sights and experiences you get from winter camping are unmatched. Solo camping on snowy days with a bonfire to keep you warm is truly a life-changing moment that everyone should experience at least once in their lives. It can be super romantic if done with a partner. Don't forget to upgrade your car for winter before heading out. Moreover, pack all the winter camping trip essentials you need for a safe and relaxing vacation.
16. Light some Romantic Ice Lanterns
DIY some pretty ice lanterns with your loved one to make the winter even more romantic. To make ice lanterns, fill up some balloons with water and leave them outside to freeze for a couple of hours. Shake the balloons to check if there's still water inside. Pop the balloon when they're half frozen. The outside should be ice and the inside should be hollow. Light a candle and place it inside this ice lantern. Decorating your backyard or campsite with these is sure to give you a romantic atmosphere.
Also Read: Love Quotes
17. Warm up at a Healing Hot Spring
Cold winter days call for a hot spring bath to soothe your body and soul. Truly, hot springs are therapeutic. Many natural hot springs are full of minerals that are good for your health and skin. Not to mention, relaxing in hot water while the outside is freezing is soothing for the soul.
18. Snowboarding Adventures Await You!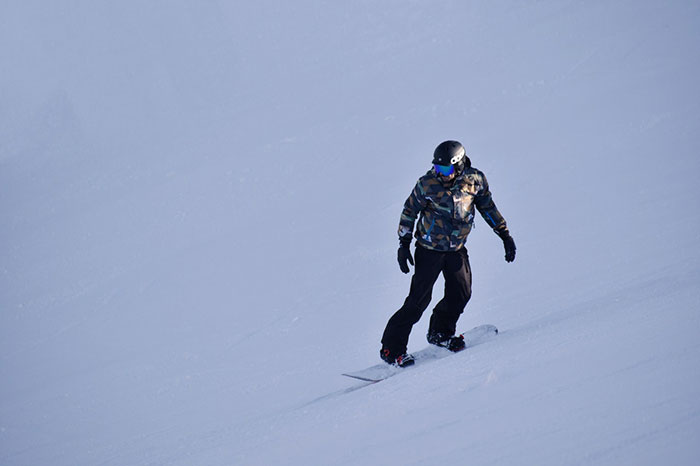 Snowboarding is the more dangerous version of skiing. The risk of getting hurt with common ski and snowboarding injuries is also higher. Therefore, it is best that this fun snow activity is reserved for adults only. With proper training and practice, snowboarding can provide you with enriching adventures that no other sport can!
Too Cold to go Outside? These Indoor Snow Activities Can Take Away the Boredom
Not every winter day is suitable for being outdoors. For days, when it is freezing outside and you don't feel like going outdoors, try these fun activities with the whole family to keep everyone entertained.
19. DIY Pretty Snow Globes
Snow globes are among the best winter gifts. Not only are they pretty to look at, but they are also easy to make. To DIY a snow globe, get a glass jar and some plastic figurines. You can be as creative as you want and choose different themes or stories for your snow globe. Stick the figurines to the inside of the jar lid using hot glue. Fill the jar with cold water, glitter, and a few drops of glycerine. Alternatively, you can even use clear baby oil. Screw the lid on the jar tightly; turn it upside down; and you're done!
20. Take on a Giant Jigsaw Puzzle
Dedicate an evening to completing a giant jigsaw puzzle on snowy winter days. It's an effortless way to keep the boredom away. It helps you stay focused and entertained. For more fun, you can get 3D puzzles and get yourself a beautiful sculpture at the end.
21. Sip Mulled Wine by the Window
Sitting by the window in a warm room, warped up in a cozy blanket with a book, watching the cold snow outside is one of the best feelings ever. Make this scenario even better by sipping mulled wine. Mulled wine is an alcoholic drink made with red wine., some brandy, orange slices, honey, and warm spices like nutmeg, cloves, cinnamon, etc. It is usually served hot as a traditional Christmas drink in European countries.
22. Host a Winter themed Craft Competition
Another fun way to spend a winter day indoors and keep the kids entertained is to host a craft competition. It is true that kids love doing arts and crafts. Get them to make art projects based on the winter theme and give them treats as prizes. Additionally, you can even use their projects as decorations during the holiday season.
23. Relax with a Winter Movie Marathon
But on days you feel like doing nothing, having a movie marathon is the best. Prepare some yummy snacks and get the entire family together to watch wholesome family Christmas movies.
24. Have a Winter Self-Care Day at Home
Being snowed in is the perfect opportunity to have a self-care day. Organize things for an at-home spa experience for yourself and your family to nourish and moisturize your skin & hair, remedy winter eye dryness, soothe stiff joints due to colds, etc.
25. Knitting a Scarf or a Blanket
Winter and knitting go hand in hand. It's one of the best indoor winter activities to do. Knitting is fun and can be done by anyone. Get your family together and teach them knitting or crocheting. Both are super easy once you get the hang of it. Make scarves, blankets, or stylish beanies for yourself and loved ones this winter.
Summing up:
Winter is the holiday season for the entire family to enjoy together. Naturally, there are tons of fun snow activities that you can do both indoors and outdoors. Whichever you choose, keep in mind that the main thing is to have a fun, gratifying experience. Play to your heart's content and stay warm!