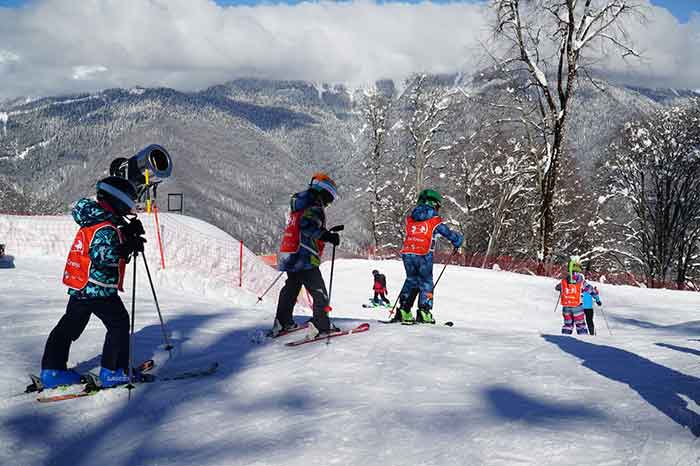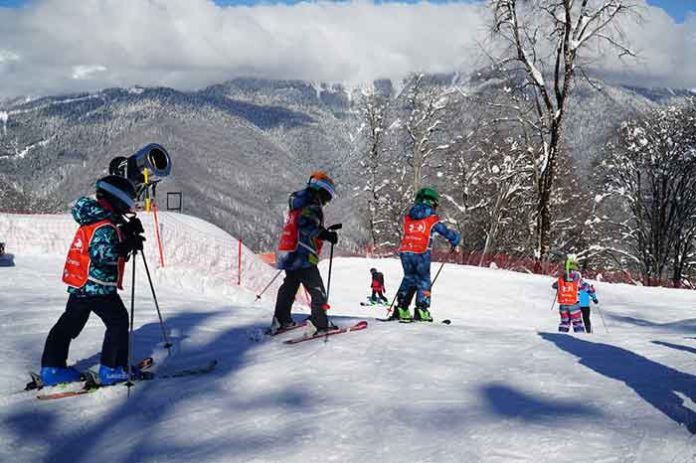 The young ones are not always enthusiastic about going on family vacations in freezing cold. However, if you want to teach them how fun, exciting, and thrilling ski trips can be, you're at the right place! Since embarking on a skiing adventure with kids opens up a world of new experiences and joys, this article highlights some fascinating aspects of skiing with children, including the essential ski stuff for kids like unique gear, playful activities, games, and fun but helpful tips to improve their skiing skills and make the family vacation unforgettable!
Thrilling and Entertaining Ski Stuff for Kids! 8 Skiing Adventures to Have Fun on a Family Trip!
It can be a bit stressful for parents to organize a winter trip to a good family ski resort. Managing kids is never easy. And it becomes even more difficult if it's your child's first ski trip. You'd likely want your kids to love skiing as much as you do. However, they might find it challenging or give up upon the first signs of failure.
That is why, here are some of the most exciting ways you can get your kids interested in skiing and make their first skiing trip memorable.
1. Get them Hooked with Enchanting Ski Gear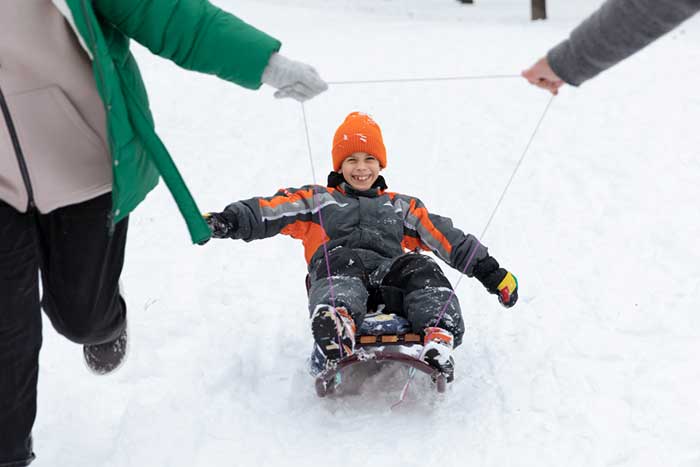 This works especially well for toddlers and younger children. All kids love colorful stuff so why don't you attract them using ski goggles with funky and vibrant patterns? The latest ski goggles in 2023 feature unique lens tints and vibrant patterns without compromising on quality and features. This way your child can stand out on the slopes while ensuring eye protection.
Similarly, these days there are adorable animal-themed ski helmets available that young children are sure to adore! Not a fan of the animal theme? Don't worry, there are other designs that add a whimsical touch to your child's skiing ensemble.
2. Plan Treasure Hunts on the Snowy Slopes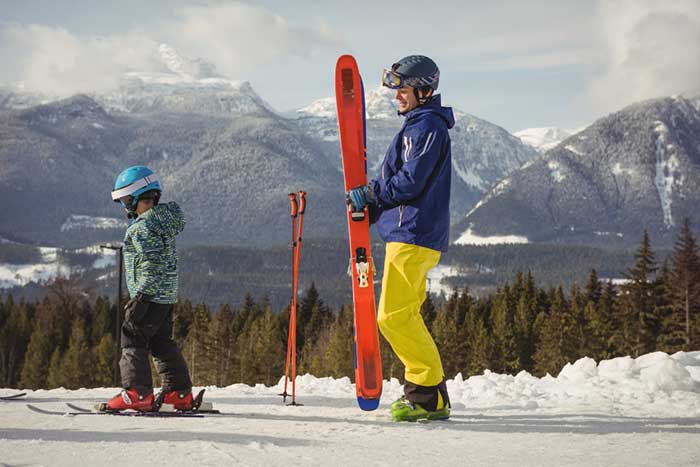 It is important to plan a variety of activities on the skiing trip so that your kids don't get bored or tired of only skiing & snowboarding. Luckily, treasure and scavenger hunts are ideal for this purpose. Leave clues around the ski trails and all over the skiing resort. Not only will it be adventurous but also surprise and delight them upon discovering hidden gems and prizes!
3. Slope Sliders! Sledding is not fun!
Probably the most anticipated activity of a skiing trip is sledding! Thrilling for both kids and adults, it's a must! Not to mention there are sleds with extra features these days such as handles, brakes, and steering mechanisms that allow the rider to control the speed and direction of the sleds. Why don't you race the kids down the snowy slopes for an exhilarating time?
If you're worried about common ski injuries, then it's better to use inflatable snow tubes, a safer alternative but just as fun!
4. Use Creative Skiing Games and Challenges to Improve their Skills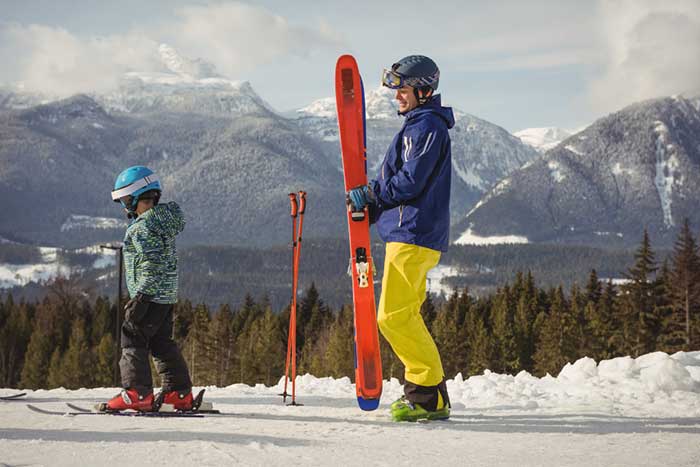 Teaching young ones to ski or snowboard is not an easy task. It requires patience, understanding, and most of all creativity. If you don't want them to start disliking or hating it just because they cannot get the hang of it, you need creative lessons. The best way is to turn it into a game. For example, you can set up a ski obstacle course that requires kids to navigate and jump over small hurdles. It will enhance their agility and coordination skills.
Likewise, you can use limbo bars to challenge young skiers to ski under them, improving their flexibility and balance. All while generating laughter and fun. Not to mention the potential health benefits of skiing they'd get once they've become regular skiers!
5. Tempt them with Delicious Treats and Hot Chocolate on Freezing Days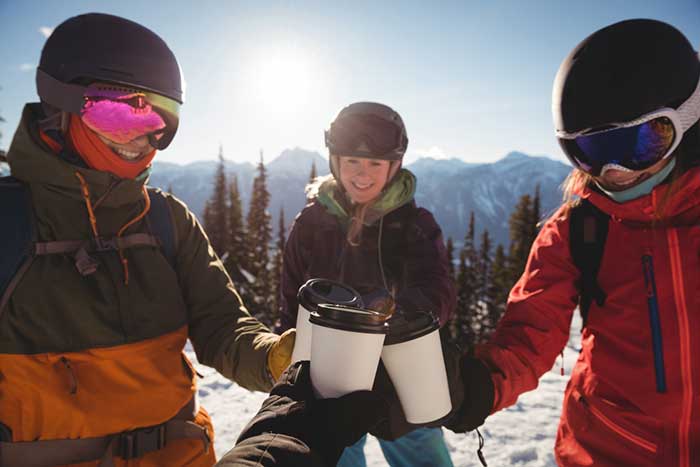 Undoubtedly, food is the top thing to look forward to on a skiing trip. Plus, kids are easy to impress. You can tempt them with a DIY hot chocolate station where they can make their own hot cocoa after a freezing day in the snow. Let them add as many toppings, marshmallows, and whipped creams as they want. They deserve to indulge themselves after a tough skiing lesson. Furthermore, you can even offer weird food combos and challenge them to try some for giggles!
Similarly, you can bake snowflake-shaped cookies with sugar art on them as a post-skiing reward. These are excellent around Christmas!
6. Organize a Ski Fashion Show!
While planning and packing for the trip, parents' focus is usually on all the ski essentials to bring. However, a quick way to maximize fun instantly is to host fashion shows and costume days while skiing. Your kids are sure to love donning bright, colorful attires and showing them off to others. Ask them to pack a couple of articles of clothing they'd like to take with them for this purpose. No limitations, only creativity. The one with the most creative and eye-catching outfits gets a prize!
7. Build Snow Sculptures to Unleash Creativity
Snow sculptures are always on top of the fun ski stuff for kids! Your trip will be incomplete without making a couple of snowmen around the resort. Make it even more exciting by getting creative with your snow sculptures. Instead of the traditional snowman, make some other creature. It could be a small turtle, a little fairy, or a giant dragon! It's sure to add a touch of whimsy to the winter wonderland.
9. Encourage them to give Ski Track Art a Try!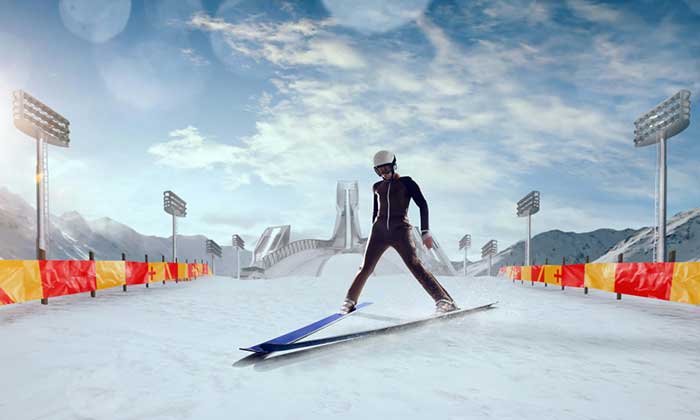 Ski track art is another unique way to improve your kid's skiing abilities. Basically, you encourage them to create unique patterns and beautiful designs by maneuvering their skis on fresh snow. Turn the pearl-white snow into a blank canvas ready for your artistic expression.
Final Words
Winter family vacation trips are meant to be exciting, especially if it's your child's first skiing experience. Don't waste it by stressing over which kid's ski stuff and protective gear is best, or how to effectively teach them to ski or snowboard without falling; it's all part of the process. Instead, you should think about other aspects of the trip too. Focus on how to maximize fun by doing thrilling snow activities unavailable to you for the rest of the year. And how to make skiing lessons more creative and adventurous. But most of all, do not forget to enjoy and make lasting memories!