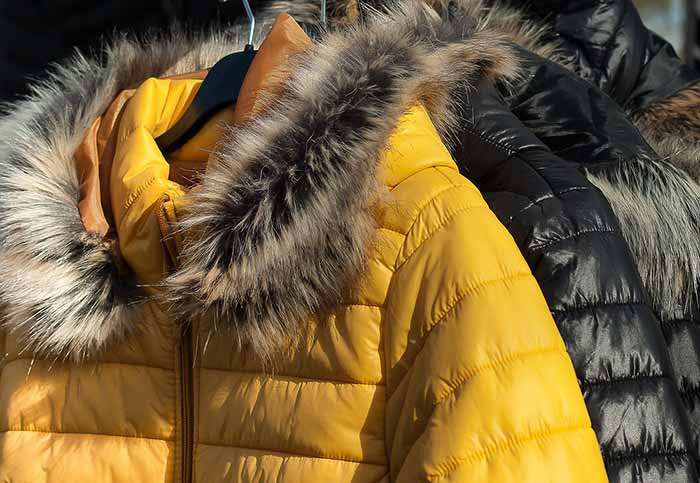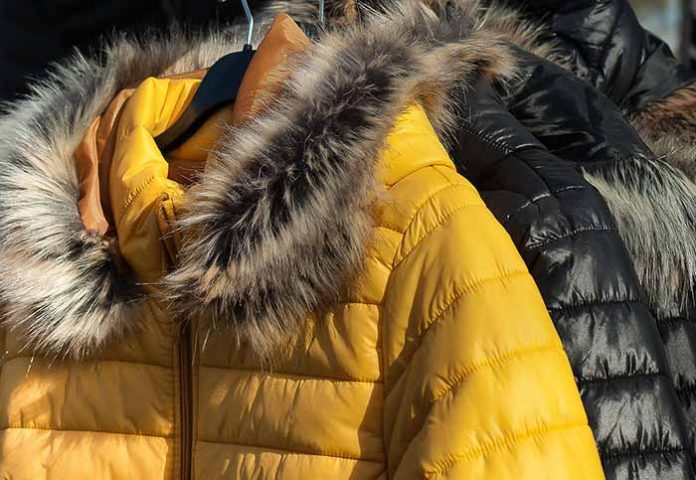 The best winter jackets for women are in for all the right reasons. The fall season is already upon us guys. We girl squad need to stuff our wardrobes with trendy and warm jackets at the same time. After all, why shouldn't we?
Most of us will be enjoying the 2023 New Year celebrations just like the pre-COVID days. The sanctions and restrictions are finally ending.
Considering that the market is practically flooded with hundreds of options a woman can go for, we will discuss the top 3 best winter jackets for women that will rock the sales chart this fall.
But first, we all need to understand how someone can choose a perfect winter jacket for herself in the first place.
Five Things to consider before Buying a Good Winter Jackets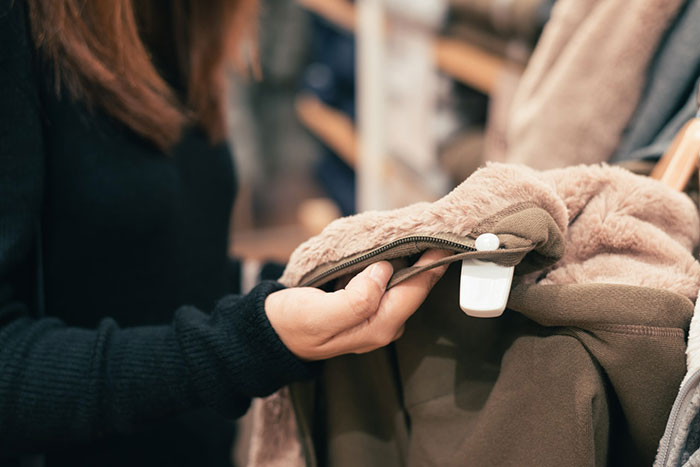 Body Shape
We all have different and beautiful body shapes. And there's no shame in admitting that some of us might require specific alterations in the design for it to fit perfectly. Always consider your body type to have a clear image of how you would look in the jacket.
Go with Natural Colors
Natural colors are the best ones to go with. They are way more soft and graceful than colors with a more synthetic outlook.
Plus, such colors play a crucial role in popping out your natural body tone as well. It will be best to match the color of your jacket with a scarf. Also, don't forget to love yourself.
Take Your Time
No need to hurry at all. You need to understand that this jacket is the one you will be wearing on multiple occasions this summer. You need to take a solid look at all the jacket aspects thoroughly before making the right choice.
Take a Look at the Material
The type of jacket material you will prefer dramatically depends upon the area you reside in. Fleece or similar stuff will be perfect for areas where even the cold weather is moderate. But for snowy regions, it will be a better choice to go with a bomber jacket.
Always Get an Opinion from Your Friend
Do you know how cool we women become when we back one another? Well, now will be a perfect time to do so.
Always take a second opinion on the jacket you are about to get from a friend of yours. She might be able to see the stuff you aren't seeing just because the sale is too good to believe in. Also, don't forget sunglasses.
Also Check: 6 Essential Stages of Friendship
Best Possible Brands for Women's Jackets!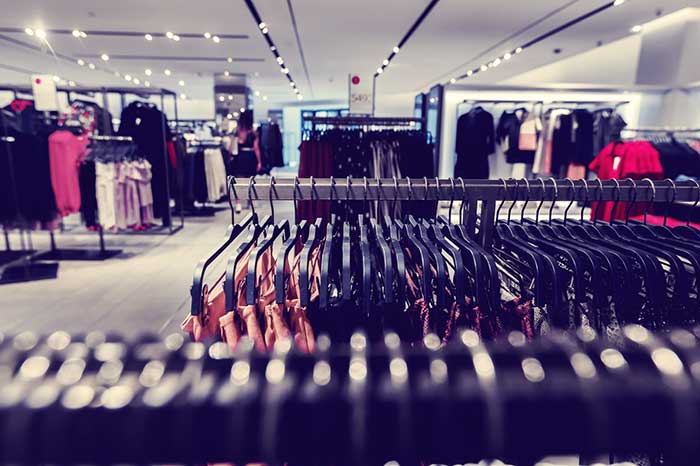 Even though multiple brands manufacture some top-tier jackets for women. But we can't include all of them in our top 3 findings. So, here's a list of 3 top women's jackets brands that we all are going to love;
1. Amazon Essential – Budget Friendly Winter Jackets for Women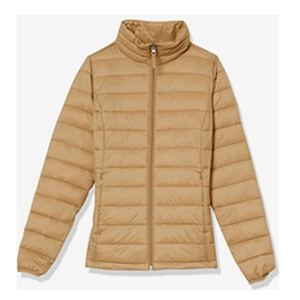 Not every day is when the Amazon Essentials store launches a fantastic range of jackets designed specifically for women. Considering the dynamics of the Amazon Essentials Women's Lightweight long-sleeve puffer jacket, it is a true rockstar.
The first and probably the most important thing about the jacket is the price tag. Being a part of Amazon's Essential collection, the price for the jacket varies depending upon the region you reside in.
But the estimated price range of the jacket is somewhere between $20.20 – $48.20. Quite affordable, we might add.
We understand that you might be thinking that it will weigh a tonne as it is a puffer jacket. But that's not the case at all. The complete package weighs only around 11.22 ounces. Anyone can carry around this much jacket weight quite easily.
Plus, the jacket's unique part comes in a complete range of super unique colors. If you are a person who is a total fan of matching your outfits, the jacket is available in color ranges that will blend right in with your outfit.
However, it would be best to be super careful while selecting the color. There's a difference between screen colors and practical colors.
User Review
"I thought, what will be a perfect gift for my mom this fall, who loves to cook delicious food for all of us throughout the week? Well, I knew she wouldn't accept something fancy as she is pretty simple. That's when I chose to go with this puffer jacket, and God, she loves it!"
-Sentra.

2. Columbia – Best Branded Winter Jacket for Women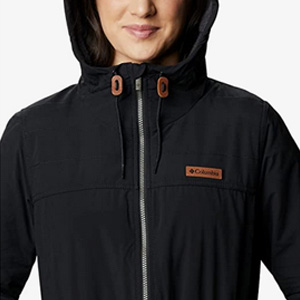 If someone wants a jacket that shouts the word 'trendy,' the Columbia Store is the ultimate destination for you. These guys are known for manufacturing women's jackets that shatter the fashion charts every year!
The same thing happened with the launch of Columbia Women's Chatfield Hill Winter Jacket. Although the jacket is water repellent and breathable, the overall design and looks are a total rockstar. You know, the kind of urban punch design we women crave in our jackets.
Considering the overall quality of the jacket, the price range for the jacket is also quite 'premium' on average. The jacket quickly starts from $62.69 and goes all the way up to $269.23. But the jacket's price tag also depends upon the season peak and stuff like that.
Now, time to answer the critical question, what's the jacket's weight? Well, the weight of the jacket is approximately 1.35 pounds. Considering that it's made from 70% cotton, the weight of the jacket is quite suitable for the design dynamics.
Let's talk about the design dynamics of the Columbia Women's Chatfield Hill Winter Jacket as well. The jacket comes in multiple colors with hooded protection. The sherpa-lined comfort is there to keep the neck region warm as well. Plus, the customer reviews about the jacket are also super positive.
User Review
"I was looking for the ultimate jacket that I was supposed to use this winter season casually. After going through multiple options, I decided to go with this jacket. It's easily included in the top 10 best decisions I have made in my life."
-Christina.

3. Venusstas – Best Aesthetic Winter Jacket for Women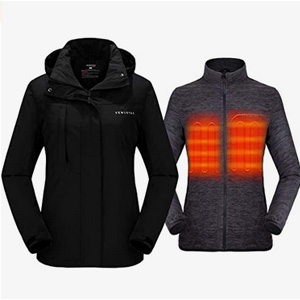 A store known for integrating the concept of technology and added comfort in the world of women's jackets. Whenever we talk about the Venustas Store, we talk about jackets that will be integrated with some technological improvement. An improvement that will be helpful even to withstand freezing temperatures.
This one is a complete 3-in-1 package manufactured by Venustas, especially for women. The 3-in-1 jacket includes a heated jacket with a battery pack, a ski winter jacket, and a removable hood that can be used as an extra layer of protection over the double layers.
Considering the fantastic warmth features included in the jacket, the demand for the jacket is also skyrocketing. The chances are that you will not find the jacket anywhere during peak winter seasons. But on average, the price tag associated with the jacket is around $179.99.
Now, there's a pretty valid question arising here. Considering the three layers of protection and the 5V battery pack included in the jacket, the jacket's weight is supposed to be higher than usual. It is valid to some extent as well. The weight of the complete package is about 3.84 pounds.
Talking about the features of the jacket. The most prominent one is the triple protection dynamic that is even powered up with a 5V power source. The power source keeps the warmth trapped in the jacket. Perfect for snowy and similar extreme cold weather conditions.
User Review
"I live in Alaska, and I am very much aware of the impact of cold as the nature of my job doesn't allow me to stay at home even on a snowy day. That's why having a Venustas Women's 3-in-1 heated jacket was a must for me. And to be very honest, never have this jacket disappointed me."
–Julie.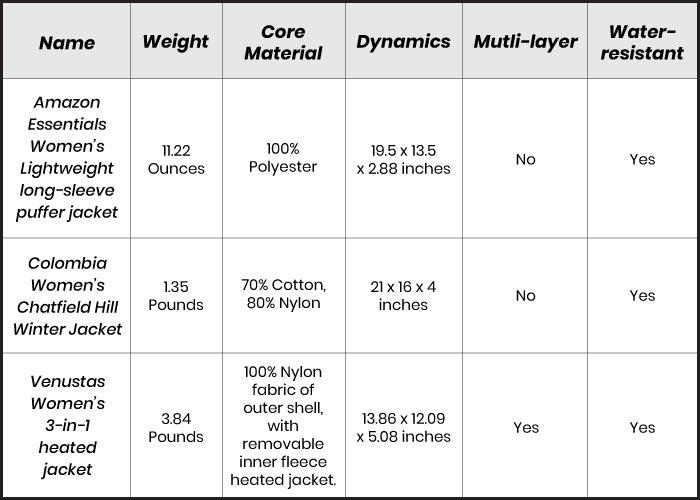 Conclusion:
This concludes our list of 3 Best Winter Jackets for Women, you can go with this fall and rock the trends and fashion charts in your beautiful way. All of these jackets are thoroughly reviewed by experts, and this article is like a conclusion of all the main things you must know about a particular jacket.