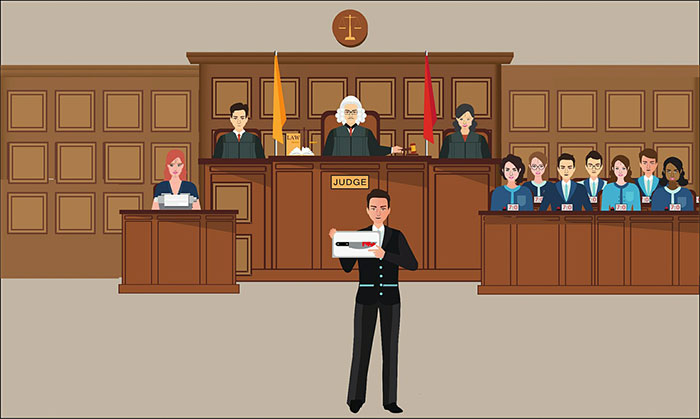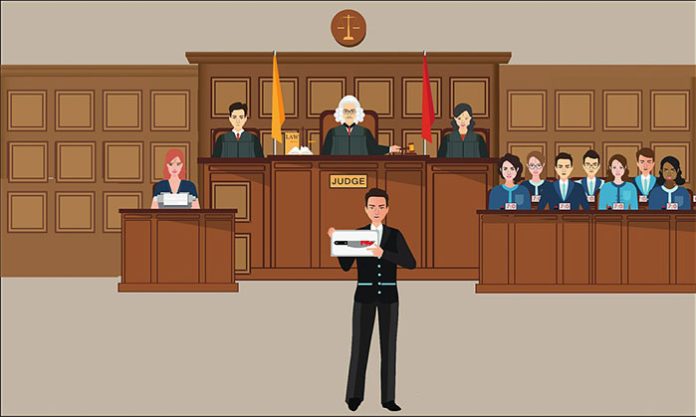 Need some recommendations for good lawyer movies? and why not? There is nothing more exciting than courtroom drama where lawyers are at each others throat trying to prove their client's innocence and the jury's decision will bring salvation to one and ruin to the other. Such high stakes lawyer movies are always able to capture the attention of audiences across all age groups.
Best Lawyer Movies of All Time (IMO)
Some law-based movies are deadly serious, a few debate moral values faced by lawyers in their daily life and others are simply hilarious. Whether you're looking for serious law and justice movies or want to have a few laughs, here is the list of best lawyer movies for you to watch during your down time.
Also Read:
1. Liar-Liar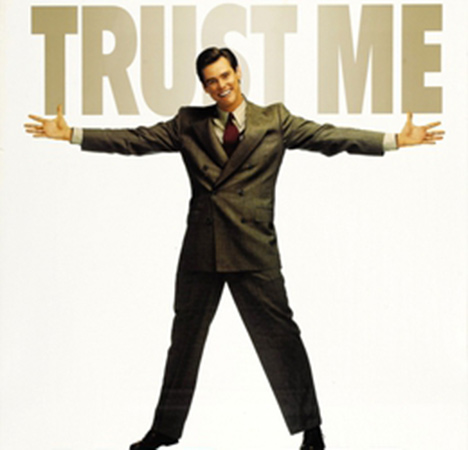 Movie Released On
18 March 1997
Directed By
Tom Shadyac
Starring
Jim Carrey as Fletcher Reede
Maura Tierney as Audrey Reede
Justin as Max Reede
Genres
Comedy, fantasy
Box Office
$302.7 million
IMDB Ratings
6.9/10
Rotten Tomatoes
82%
Available On
Google Play, Amazon & iTunes
Synopsis
This is one of the best lawyer movies by comedian Jim Carrey. The movie isn't totally based on the courtroom but the story is about a lawyer who never speaks the truth and a son who makes a wish for his father to stop lying, which puts the lawyer into hot water.
Critical Review
The bond between the father and his son makes this movie quite endearing. Honestly, the acting of Jim Carrey and Justin Cooper is next level. If you're in a bad mood then watching this movie will surely cheer you up.
Did You Know?
The filmmakers of liar liar were inspired from another movie named Big and decided to produce this one.
Leading role of this movie was first offered to Robin wailliams (late)
Jim carrey actually got hurt in the bathroom scene.
2. My Cousin Vinny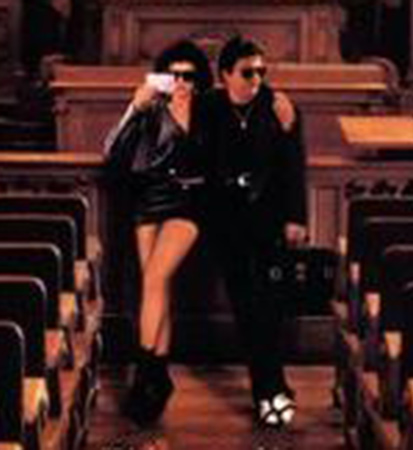 Movie Released On
March 13, 1992
Directed By
Jonathan Lynn
Starring
Joe as Vinny
Ralph as Billy
Marisa Tomei as Mona Lisa Vito
Genres
Comedy & Crime
Box Office
$64.1 million
Rotten Tomatoes
86%
Available On
Amazon Prime & HBO Max
Synopsis
This is one of the best lawyer comedy movie of all time. The story is about Vinny, an inexperienced car injury lawyer who decided to defend his cousin named Billy and his friend Stan charged with murder.
Critical Review
If you love crime movies involving comedy and fun, watch it now. This is a 90's classic masterpiece with funny and amazing dialogues plus sounds more real than reel. It shows a great bonding between Tomei and Pesci, both have impressive acting during the whole movie.
Did You Know?
The movie is inspired from a law student who failed at the bar more than 13 times
There is no place like Beechum country, it is totally fictional
The courtroom scene was filmed in summer and the temperature of that area was 100 degree
During early days of shooting, producers wanted to remove Marisa Tomei but later on she worked hard and proved to them that keeping her was the right decision
3. The Rainmaker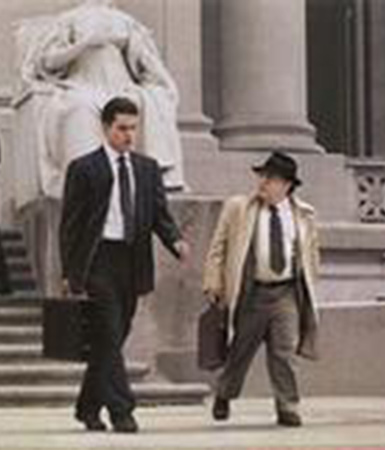 Movie Released On
November 18, 1997
Directed By
Francis Ford Coppola
Starring
Matt Damon as Rudy Baylor
Danny Devito as Deck Shifflet
Claire Danes as Kelly Riker
Genres
Drama
Box Office
$45.9 million
IMDB Rating
7.2/10
Rotten Tomatoes
82%
Available On
Prime video & Redbox
Adapted from
Novel by John Grisham
Synopsis
The second movie on our list of best lawyer movies is about Rudy, a struggling new attorney who works for a shady lawyer. He is trying to fight a corrupt insurance company which is refusing to pay his client's claim. The claim could help save the life of a young boy on the hospital bed.
Critical Review
This is an amazing movie where Matt Damon is winning hearts with his charming acting skills. It has an incredible screenplay and a superb story. If you want to kill time by watching something great then go for this one.
Did You Know?
Do you remember the scene where Matt Damon was wokeen up by Danny Devito? It was filmed in great hurry because Damon had really fallen asleep.
Danny was wearing prosthetic teeth to get a more prominent smile.
Edward Norton wanted to get the role of Rudy Baylor but was unsuccessful
4. I am Sam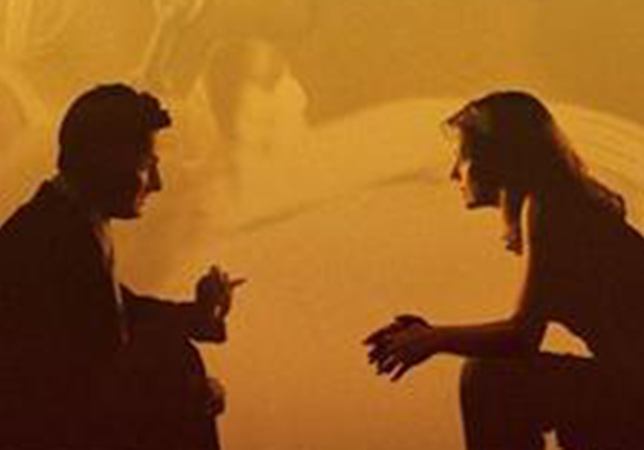 Movie Released On
December 3, 2001
Directed By
Jessie Nelson
Starring
Sean Penn as Sam
Dakota fanning as Lucy
Michelle Pfeiffer as Rita Harrison
Genres
Melodrama, Romance & fatherhood
Box Office
$97.8million
IMDB Rating
7.6/10
Rotten Tomatoes
35%
Available On
Amazon Instant videos & Netflix
Synopsis
The movie is about Sam who has autism and his adopted daughter. He fights to retain her custody in court. It is undoubtedly one of the best lawyer movies full of melodrama, struggle, and an over all emotional roller-coaster.
Critical Review
The movie shows how fatherhood changes a man who was suffering from cognitive disabilities. Filmmakers have also blended amazing music in the movie.
Did You Know?
The movie was inspired from a true story about a disabled father
This is the favorite movie of Nicolas Sarkozy (Ex-President of France).
Bollywood also made a copy of this movie starring Ajay Devgan named "Mai Aisa Hi Hoon".
Dakota fanning has a disabled aunt not only in reel life but in real life too.
5. Judgment at Nuremberg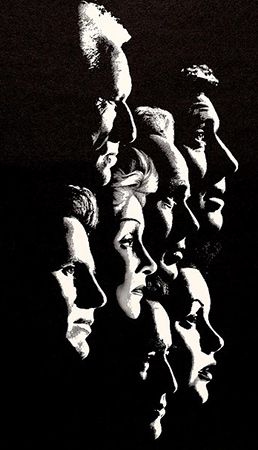 | | |
| --- | --- |
| Movie Released On | December 14, 1961 |
| Directed By | Stanley Kramer |
| Genres | War and drama |
| Box Office | $10 million |
| IMDB Rating | 8.2/10 |
| Rotten Tomatoes | 92% |
| Available On | Prime Video |
| Adapted from | The trials of former Nazi leaders after world war 2 |
Synopsis
Another law-based somber and thought-provoking movie. We place it fourth in our list of best lawyer movies due to its excellent excellent reception world over. The story is about four German judges who were the heads during the Nazi regime, and the charges on them about crimes against humanity.
Did You Know?
Spencer tray prophesized about Maximillian Schell, when he was shooting the first scene. He said, this man will surely get an Oscar for this picture and his words rang true.
Maximillian Schell set history by wining Oscar on the lowest-billed lead category.
Right after the end of this movie, people who were imprisoned during Nuremberg trials were released.
6. Catch Me If You Can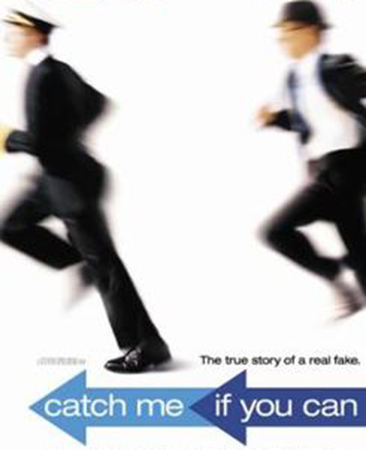 Movie Released On
December 25, 2002
Directed By
Steven Spielberg
Starring
Leonardo DiCaprio as Frank Abagnale Jr
Tom Hanks as Carl
Amy Adams as Brenda strong
Genres
Suspense & Drama
Box Office
$352.1 million
IMDB Rating
8.1/10
Rotten Tomatoes
96%
Available On
Amazon prime & Google Play
Adapted from
Catch Me If You Can: The True Story of a Real Fake
Synopsis
This story is about Frank, who amazes the world with his power of deception. He works as a lawyer, doctor, and co-pilot and defrauds nearly a million dollars all before his 18th birthday.
Critical Review
If you're looking for a bad lawyer movie where a lawyer is indulged in criminal activities instead of serving justice, then this is simply the best movie for you.
Did You Know?
Frank abagnale on whom this book was based on stated that " the movie is bit exaggerated and it's just a movie do not take this as a biographical documentary of mine"
Before steven, tons of people has starting directing this movie but end up making another movies
In real, Abagnale never met his father again after he ran away but steven changes it a bit
Fun fact is, the cast shooted in more than 140 location within 52 days
7. To Kill A Mockingbird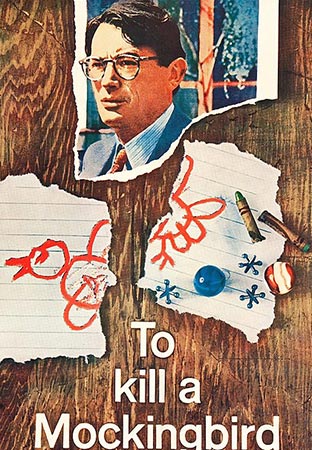 Movie Released On
December 25, 1962
Directed By
Robert Mulligan
Starring
Gregory as Atticus finch
mary as scout finch
Phillip as Jem Finch
Genres
Drama & Mystery
Box Office
$13.1 million
IMDB Rating
8.2/10
Rotten Tomatoes
93%
Available On
Amazon instant videos & Google Play
Adapted from
To Kill A Mockingbird by Harper Lee
Synopsis
The story is about Atticus finch, his widowed father, and a lawyer who defends a black man named Tom Robinson accused of raping a white woman.
Critical Review
It is one of the best lawyer movies ever made. The movie is a complete beauty with excellent cast, incredible acting, and focused on the main issues that black people faced for ages. Moreover, the voice of a lawyer against injustice is something that wins the heart.
Did You Know?
The production cost of this movie were $2 Million and it ended up earning almost $13 Million.
James Anderson behavior was way too mean not only in movie but on the set too. During a scene, Anderson pulled Phillip Afford's hair brutally and then dragged him out with him.
This was the debut movie of Mary Badham. She loved the acting experience so much that she screwed up her lines purposely just to delay the production.
8. The Lincoln Lawyer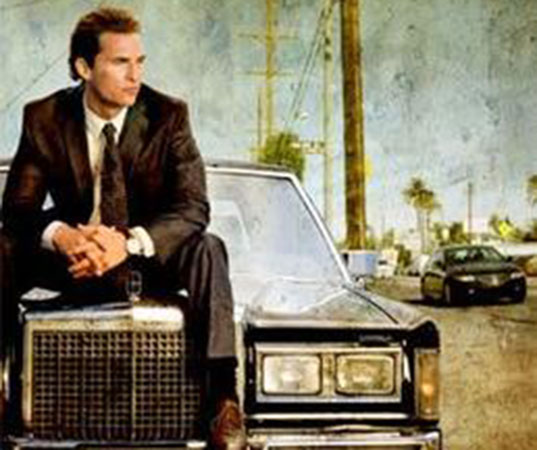 Movie Released On
March 10, 2011
Directed By
Brad Furman
Starring
Mathew as Mickey
Marisa as Maggie
Ryan Phillippe as Louis
Genres
Mystery / Thriller
Box Office
$87.1 million
IMDB Rating
7.3/10
Rotten Tomatoes
83%
Available On
Google Play & Amazon Instant videos
Adapted From
Novel series based on fictional lawyer Mickey Haller
Synopsis
It is one of the best lawyer movies. The story revolves around a man named Mick Haller, who is a famous defense lawyer. He lands the case of Louis Roulet, a playboy of Beverly hills and son of a wealthy realtor accused of raping and killing a prostitute.
Critical Review
If you want to spend your Monday watching a decent movie then watch this. The movie is fast paced and will keeps you hooked till the end. Moreover, McConaughey who is notorious for his villainous roles, looks incredible portraying such a quality character in this movie.
Did You Know?
Michael choose McConaughey due to his performance in Tropic thunder
In 2014, Mcconaughey was choosen by Lincoln cars as a spokesman
9. Anatomy of a Murder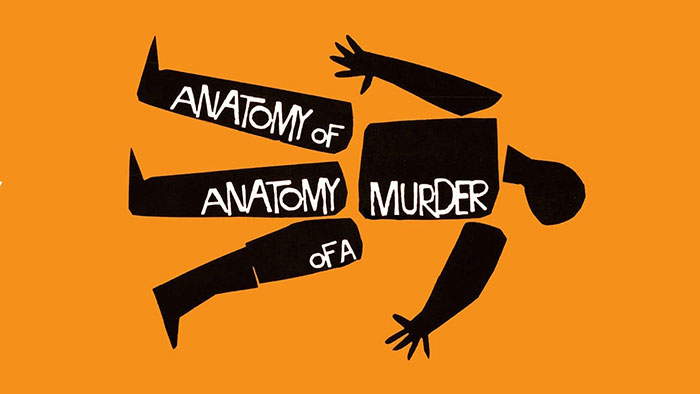 Movie Released On
July 1, 1959
Directed By
Otto Preminger
Starring
James as Paul Biegler
Lee as Laura
Ben as lieutenant Fredrick
Genres
Crime & Mystery
Box Office
$8 million
IMDB Rating
8/10
Rotten Tomatoes
100%
Available On
Netflix & Amazon prime
Synopsis
Here is another courtroom that made its way to our list of best lawyer movies. This is about a lawyer named Paul Biegler who defends a lieutenant accused of murder. Watch the movie to find out if Michigan will win the case or not.
Did You Know?
James Stewart's father got offended from this film and named it a "dirty picture"
The movie has seen it's due share of controversy due to the foul language used in it
The movie is banned in Chicago, IL
10. Witness for the Prosecution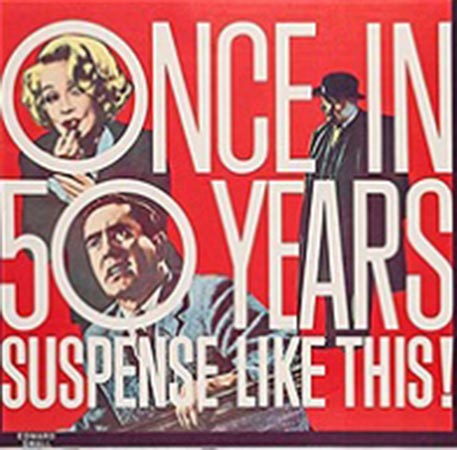 Movie Released On
December 17, 1957
Directed By
Billy Wilder
Starring
Marlene as Christine
Charles Laughton as Wilfrid
Tyrone power as Leonard
Genres
Mystery & Drama
Box Office
$9 million
Rotten Tomatoes
100%
Available On
Google play & Amazon instant videos
Adapted from
Play by Agatha Christie
Synopsis
Leonard gets arrested against the murder charge of a wealthy older woman and a legendary lawyer named Wilfrid decides to defend him but something unexpected happens.
Did You Know?
It was first shown in London to the royal family and they promised to not reveal the ending.
Marlene underwent several plastic surgeries and used a wig in the production.
What Say You Members Of The Jury?
Was the list able to cover all the top lawyer movies that you wished to watch? Did we miss an important one? Which one is your favorite? Do let us know in the comments below!
Images from: Wikimedia Commons