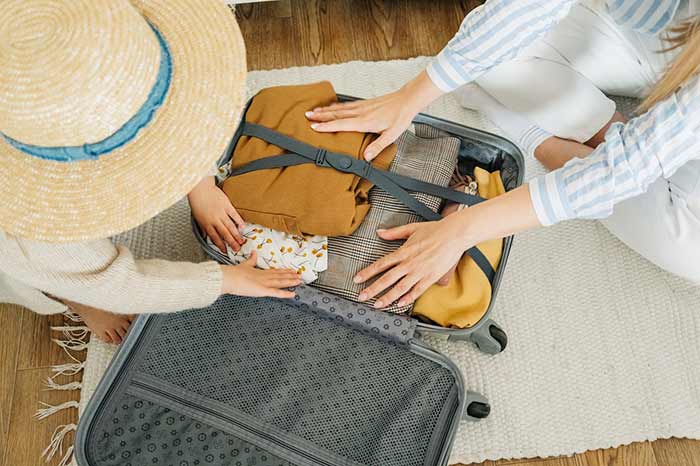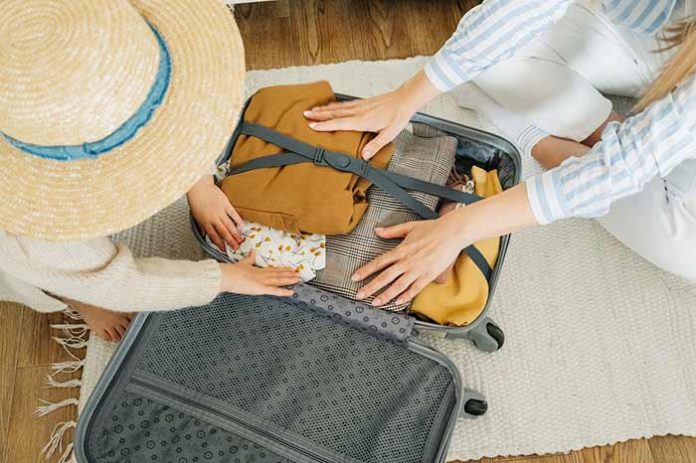 Family holidays are the perfect opportunities to create memories you and your kids will remember forever. Due to busy schedules, you rarely get to hang out with another uninterrupted for long periods. And so, it's essential to plan a family vacation free from all worries and one that becomes unforgettable for everyone.
But while everyone wants to make their vacation memorable, what does it take to make it that way truly? From picking a destination to worrying about the logistics, you must always consider many things beforehand. For instance, if you plan on visiting a small town in the country, it can be perfect family activities. Once you've picked out the destination, you can move on to planning other things to prevent any unprecedented circumstances during the trip.
SpoliaMag's Top 7 Family Vacation Tips
Although the kind of vacation you want may vary among families, there are plenty of ways to ensure it becomes unforgettable. And to help you, we outlined 7 ways to plan the perfect, memorable trip for your entire family.
1. Make it unique
If you want to create memories you and your kids will discuss for years, your best bet is to make it as unique as possible. Instead of picking a beach or a theme park for your next vacation, choose a more off-beaten place. This builds excitement and adventure for the trip, even before you've left home.
Additionally, plan your logistics to go beyond the ordinary hotel room experience people typically go for. If you're planning a vacation in a Texan small town like Fredericksburg, you can look up Fredericksburg tiny house rentals that come with amenities and views. Make sure lodgings are only a short drive from other town activities, making your trip a truly memorable experience.
Since holidays are a time for relaxing and having fun, upscaling your comfort and luxury is one of the most essential family vacation tips. And since the entire experience will be something you don't often do, you'll likely remember it for years.
2. Plan a family-friendly itinerary
When planning a family vacation, it's essential to create an enjoyable itinerary that caters to all age groups in the family. For instance, if you have toddlers or teenagers with you, your scheduled activities must suit them and you. Research the area and identify attractions suitable for all ages, and try booking tickets to get there beforehand. Consider the time of day and plan your activities accordingly, leaving enough time for rest.
It's also important to factor in meal times and find restaurants that cater to families. Don't forget to pack appropriately for what you have planned, for instance, warm clothes if it's cold or swimsuits if you plan on swimming.
Consider bringing some of their toys for toddlers and babies. If you plan an activity where kids get bored, they can play with their things instead.
3. Try new things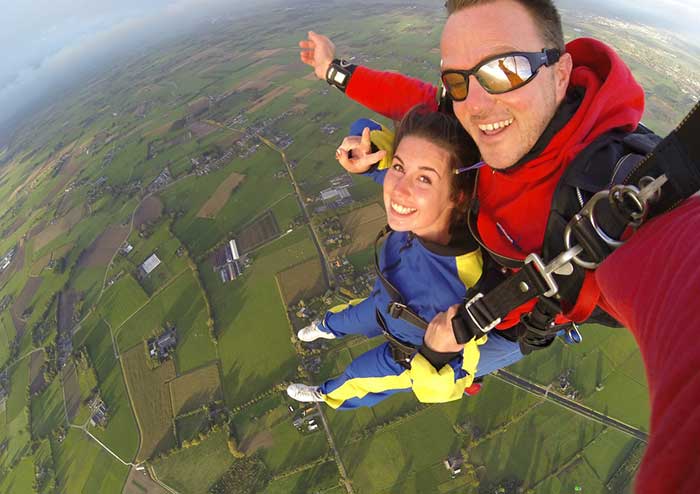 Holidays are perfect for leaving your comfort zone and experiencing something different. Move beyond your comfort, whether trying a unique cuisine, learning a new skill, or trying an adventure sport you've never done before.
By trying new things, you can create special memories that will last a lifetime. And since you'll have your family with you, other people will be willing to try something different with you. This can also help you grow as an individual and create a stronger bond with family members.
So, whether you go skydiving or try out sushi for the first time, ensure at least one unique experience that creates an unforgettable trip.
4. Embrace the local culture
Part of vacationing in a small town or a new city is embracing the local culture instead of doing things as you do at home. You can do plenty of stuff, from dressing up in the local attire to seeing their art, literature, and music. You can also learn a few words and phrases in the native language before visiting. Doing so helps you navigate the town more leisurely and makes locals more welcoming to you.
Additionally, visit cultural landmarks, attend local festivals, and try to learn about the history of the place you're seeing. By embracing the local culture, you'll gain a deeper understanding and appreciation of the place and create memories that will last a lifetime.
5. Unplug and relax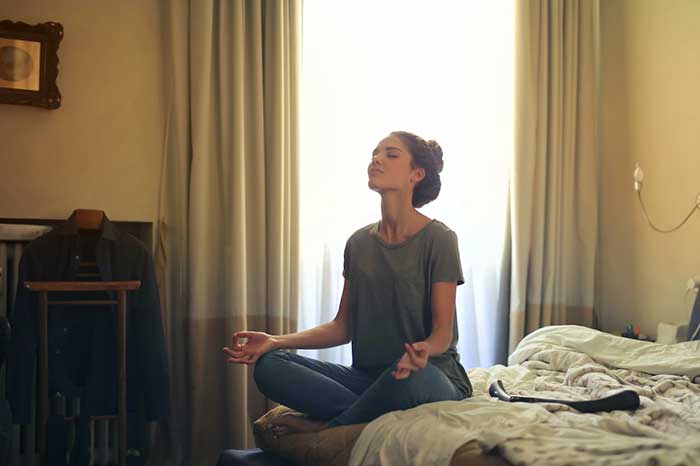 In today's fast-paced world, it can be challenging to unplug and relax, but it's essential to do so to make a vacation truly memorable. One way to achieve this is by disconnecting from technology and social media during your vacation. However, you can set aside a few hours each day to check emails or messages, but for the most part, focus on being present at the moment and enjoying your surroundings.
Another way to unwind is by indulging in activities that promote relaxation, such as yoga, meditation, or a massage. You must also get enough sleep and take breaks, when necessary, instead of over-exhausting yourself. By unplugging and relaxing, you can recharge your batteries and prepare for another adventured-filled day for an unforgettable vacation.
Read Also: Free Meditation Apps
6. Bring back souvenirs
On vacation, you must pick out some things you can bring home as souvenirs for your great time. Contrary to popular belief, souvenirs don't have to come from expensive gift shops. To ensure they're meaningful and memorable, you must pick unique items that remind you of the places you visited. They can be handcrafted and, if possible, must represent local textiles and regional designs.
For a more personal connection, bring back things significant to you, like a small rock from an adventure trip or a piece of jewelry from the local fair. Other things like keychains, fridge magnets, or T-shirts are often souvenirs you can easily find at reasonable prices.
Read Also: Family Travel on Budget
7. Take pictures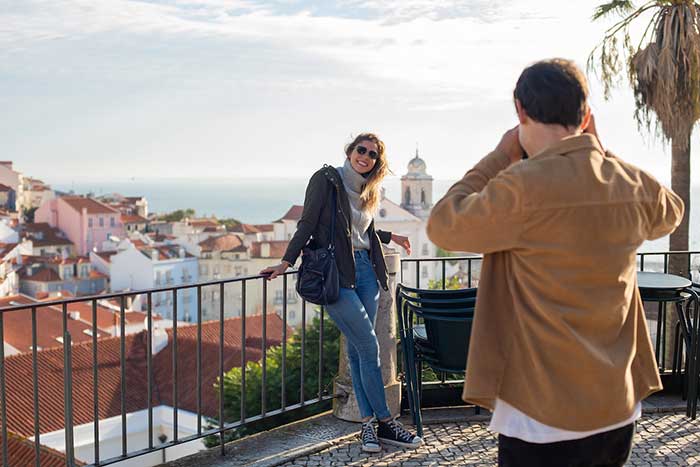 While memories are valuable, having tangible proof of places you went to and things you did are excellent ways to make these memories long-lasting. Taking pictures is a great way to make a vacation memorable. Capturing photos of the places you've visited, the people you've met, and the experiences you've had can help you relive the moments long after they're over.
Invest in a good camera or smartphone with a high-quality camera to ensure that your photos are of high quality and capture the essence of your vacation. Take time to frame your shots and experiment with different angles and perspectives. You can also take photos of small details that may seem insignificant at the time but can trigger memories later on.
Once you're back from vacation, don't forget to back up your photos and create an album or scrapbook to preserve the memories you made.
Read Also: Famous City Photographers
Conclusion:
Involving all members in planning is one ofthe best family vacation tips. Besides being incredibly fun, it also ensures everyone's okay with the itinerary and that there are no problems later. And with careful planning, the perfect destination spot, and these tips to guide you—you'll be creating memories that none of you will forget anytime soon.