Raise your hand if you're trying to overcome anxiety and stress through meditation but can't seem to keep your eyes close for ten minutes without falling asleep. It is quite common to struggle with meditation as a beginner. Mostly, people tend to give up in the initial stages because they just can't get into it. Forget about experiencing its benefits. But not you, dear reader. If you're here reading this article, it means that you're still trying to turn your life around through meditative and daily mindfulness practices. In today's stressful world, almost everyone is sick with worry, anxiety, depression, overwork, etc. With no way out of the system and medicines being the only cope out, people feel cornered and helpless. That's why, more and more people turn to meditation and spirituality to cultivate inner peace amidst the chaos that we call our life.
Learn why Meditation is not a hoax. And, how Free Meditation Apps can help you overcome anxiety and alleviate stress.
Why Meditation? How Free Mindfulness Apps Help you in Overcoming Anxiety and Stress
"It is better to Conquer Yourself than to Win a Thousand Battles"

Thomas Byrom
This quote about meditation is apparently attributed to Buddha himself. However, not everyone can truly grasp its full meaning. Simply, it means that in this world, countless variables affect us every moment. We hold other people and outside situations responsible for our peace of mind. "If I had better grades, I'd be happier." "If I had a better job, I'd be happier", "if I had a better marriage, I'd be happier." We keep wanting more and more things in order to be and stay happy. Our success depends on many things that are outside of our control. In this case, are we fated to never have peace and happiness? Wrong. Because we have control over ourselves. We can change our worldview and cultivate peace and happiness through conscious actions. That's what it means to meditate. Meditation teaches us how to stay happy just by existing.
Top 5 Benefits of Meditation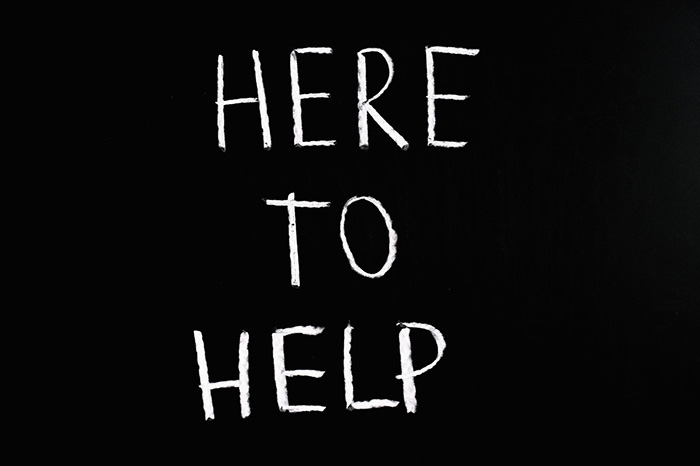 Although, many people are skeptical of meditation, it is true that mediation brings positive changes in your life. Here are some science-based benefits of mediation that can convince you.
1. It is Great for Stress Reduction
According to a review considering 47 trials, daily meditation reduces multiple negative dimensions of psychological stress. It alleviates many signs of stress. For example, anxiety, high blood pressure, sleep disorders, headaches and migraines, as well as chronic physical pain.
2. Helps Build Better Coping Skills for Anxiety
Undoubtedly, part of the meditative practice is gaining new perspectives on anxiety inducing situations. This fresh perspective, you couldn't see previously due to clouded thinking. Meditation clears your mind and allows you to see things for what they are. Meditators use this newfound knowledge to develop better coping skills to reduce anxiety attacks. Moreover, a controlled trial of the effects of mindfulness mediation upon Generalized Anxiety Disorder concluded that mediation does have beneficial effects and leads to decreased stress reactivity and improved coping mechanisms. Furthermore, another trial studied the effects of using free meditation apps on employees. The results showed that mindfulness practices also reduces job related anxiety and strain.
3. Meditation gives you a Deeper Insight into Yourself
Similarly, enhanced self-awareness is also a by-product of meditation. When you sit in meditation, you don't try to quieten your mind or stop thinking. You detach yourself from your thoughts and observe them casually. As a result, you identify negative thought patterns that make you to feel helpless about your situation in life. These negative thoughts are the reason people self-destruct. In order to change your life for the better, you need to change yourself and the way you think. When you become mindful, you quickly identify a self-defeating thought when it occurs. And, by consciously choosing not to act on it, you change your life. Likewise, this is supported by a study that observed the role of meditation on constructive thought patterns.
4. It Improves your Physical and Emotional Well-being
There are various forms of meditations, such as Tai chi, Yoga, mantra chanting, mindfulness, guided and walking meditation, etc. Each contribute something to your overall well-being. For example, no one is unaware of the benefits of yoga for physical health. Many yoga poses are even used for physical therapy. In addition, moving your body in different ways makes it more flexible. Therefore, reducing multiple problems that come with an inactive lifestyle. Furthermore, the meditation pose itself demands a perfect posture that is helpful in relieving and preventing back pains. With improved physical health and reduced psychological stress comes better emotional well-being. Thus, the advantages of using free meditation apps to have a successful mediation experience are great.
5. Enhanced Attention, Focus and Memory
There is ample evidence suggesting that daily mediation is responsible for an improved memory and other cognitive functions. According to a trial, even short meditation session benefits the brain and leads to enhanced attention span, more focus and a better working memory. In this trial, participants were told to listen to a 13 minutes tape of guided meditation every day for eight week. However, the results started showing at four weeks. Amazingly, these people were better at completing tasks accurately as opposed to the control group.
10 Best Mindfulness and Free Meditation Apps for Stress Relief and Alleviating Anxiety
Although, mediation is very beneficial, it is still not easy to do it correctly. Therefore, many meditation teaching apps are available on the internet. Not all of them work. And, some are better than the other. So, we have checked most of them. And selected the best free meditation apps for you that will assist in your daily meditation routine.
Calm – The Overall Best Modern Meditation App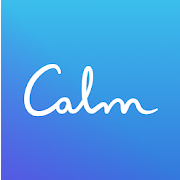 With more than 50 million downloads, Calm is one of the best Meditation Apps out there. It is beginner friendly. You can simply complete the Daily Calm – 10 minutes meditation sessions every day. Plus, find something specific for your specific needs. For example, reduce anxiety, improve focus, build positive habits or break bad ones, find real love with Relationship meditations or build self-esteem while getting over a breakup. Whatever you want, Calm has it all. Not to mention, the Sleep Stories narrated by Matthew McCaughey that everyone is swooning over.
What the Reviews Say: Great User Interface. A Wide range of daily Meditations that are easy to follow.
Ratings: 4.3 stars on Android, 4.8 stars on iOS.
Cost: Free to download, $15 per month with a 1 day trail or $70 per year. You can also get lifetime access to all Calm content for $400. Bonus: Calm is now Free for Students and Teachers!
Download Here: Click to Install from Google Play Store.
10% Happier – The Perfect Mindfulness App for Beginners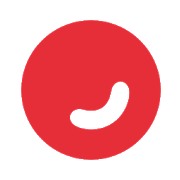 If you're one of those people who're tiptoeing around the idea of meditation because you're a skeptic. Then, this app is for you. Based on the bestseller book of the same name by Dan Harris, this app is super beginner friendly. Besides, it makes meditation seem like a piece of cake. The goal isn't to make you achieve enlightenment but to make you feel slightly better, even ten percent happiness will do.
What the Reviews Say: Bite-size stories and inspirational wisdom keeps me motivated on the go. The quickest way to feel better is practicing a short Meditation through this app.
Ratings: 4.7 stars on Google Play, 4.8 stars on Apple.
Cost: One week Free trial with $100 annual charges.
Download Here: Get Ten Percent Happier for Android devices.
Headspace – The Most Popular App to Help with Anxiety and Depression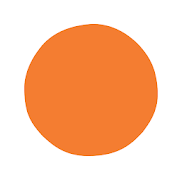 The Headspace vs. Calm debate is as hot as ever. Regardless of the winner, it is true that both of them are very effective meditation apps. Both are suitable for various needs. But, Headspace is more ideal for families because of the subscription charges. Additionally, you can access hundreds of guided meditation sessions picked carefully for your unique needs.
What the Reviews Say: Well designed User Interface. Good suggestions that are suitable for your needs. A wide range of great meditation sessions conducted by experts and even monks.
Ratings: 4.6 Stars on Android, 4.9 Stars of iOS.
Cost: Limited Free Content. $13 per month charges with one week trial or $70 annual charges with a two weeks trial. Headspace has freely made available the "Weathering the Storm" meditations, especially designed to cope with anxiety and stress caused by the global Covid-19 pandemic.
Download Here: Click to Install Headspace from Google Play Store.
Buddhify – Best Guided Meditation App 2021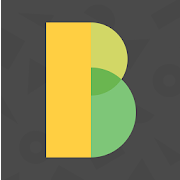 "What are you doing?" Under this section, you can find guided meditations for almost every aspect of your life. Be it walking in a park, working in an office, eating, sleeping, travelling and even scrolling through social media. It helps you stay meditative throughout your day.
What the Reviews Say: It is easy to manage difficult emotions with Buddhify. Great selection of targeted meditations. Plus, kid's meditations are helpful too.
Ratings: 3.9 stars on Android, 4.8 stars on iOS.
Cost: The only app on this list which is not free to download. You have to pay $3.99 on Google Play and $4.9 on iOS to install this app.
Download Here: Install Buddhify for Free here.
Mindfulness with Petit BamBou – Teach your Children the art of Zen!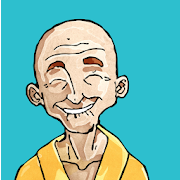 Due to its beautiful animations and easy to follow Interface, Petit BamBou is the best meditation app for children. However, it is also suitable for adults as well. You can choose from a variety of Meditations for different needs, such as work, sleep, life stages, etc.
What the Reviews Say: Aesthetically pleasing. An interactive interface that prevents boredom and makes mediation more fun. The instructions are easy to follow and you get to learn a lot.
Ratings: 4.7 Stars in Android, 4.8 Stars on iOS.
Cost: There are three subscription plans for Petit BamBou. $8.50 per months or $72 per year. You can also get the full app for a $280 one time payment.
Download Here: Click to Install Petite BamBou right now!
UnPlug – Best Focus and Meditation App for Students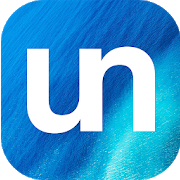 With 700+ meditation sessions and videos, UnPlug is the best mindfulness app for students. Especially, it is designed to improve focus and concentration. Moreover, there's sufficient evidence that following guided meditations for studying helps improve grades too. In addition, get coaching from world renowned teachers like Deepak Chopra and Oprah Winfrey.
What the Reviews Say: Very well organized. Diverse range of meditations. The stats help with keeping myself accountable throughout my meditation Journey.
Ratings: 3.6 stars on Google Play, 4.9 stars on Apple store.
Cost: Free with In-app Purchase of $13 per month and $69/year. One week free trial.
Download Here: Get UnPlug from Google Play Store.
Pzizz – Popular Mindfulness App for People Struggling with Sleeping Problems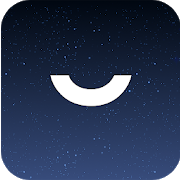 In fact, this is one of the top free meditation apps for sleep and focus. The gentle music, soothing nature sounds and voice overs help you relax and de-stress. Consequently, leading to good quality of sleep. You can even track your sleep cycle in this app too.
What the Reviews Say: Aesthetic and Gentle atmosphere helps with sleep. Excellent for people struggling with insomnia. Helps clear your mind from negativity and clutter of everyday life. Best if you want to sleep soundly and wake up refreshed.
Ratings: 3.8 Stars on Android, 4.8 Stars on iOS.
Cost: Mostly Free for a selected number for features. But costs $60 per year for full access of content in the app.
Download Here: Click to Install Pzizz for Android devices.
Insight Timer – One of the Best Free Meditation App that's Also Budget-friendly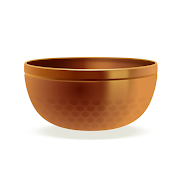 Insight Timer is the winner of the Apps of the Year by Time Magazine. Surprisingly, it has the world's largest library of guided meditations available for free. You can choose from 75k meditation videos on this app. Plus, the discussion groups allow you to inquire about your spiritual journey with fellow meditators and teachers.
What the Reviews Say: New meditations everyday. Great range of excellent guided mindfulness sessions completely free of cost is amazing.
Ratings: 4.9 Stars on both Google Play and Apple store.
Cost: Completely Free
Download Here: Click to Get Insight Timer for Free for Android devices.
Aura – Perfect App for Quick Daily Meditations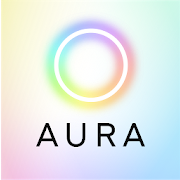 Aura is the most perfect Meditation app to use on the go. It features very short meditation sessions that are 3 minutes long. They help you become mindful of the present moment no matter where you are. Moreover, you can also set reminders to do a mindfulness check throughout your day. Plus, track your moods and see how the meditations are helping you.
What the Reviews Say: Best for Motivation and Self-reflection. Reduces stress. Guided meditations and quick short stories with ambient music creates a perfect tranquil environment.
Ratings: 4.6 stars on Android, 4.7 stars on iOS.
Cost: Primarily Free but for premium content, it charges $12/month or $60/year. You can also get lifetime access to all the In-app content with a $400 one time payment.
Download Here: Get Aura for Android devices for free.
Sattva – Mindfulness App Based on Vedic Principles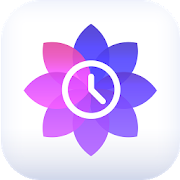 Beware, this app is not for beginners. Since, it is based on specific Zen teachings and Vedic Principles, it's difficult to follow. Not to mention, Chants and Mantras Meditation from Sanskrit make it one of a kind Meditation app on this list.
What the Reviews Say: Authentic. Comprehensive with numerous meditations. Mantras are better at regulating breathing and entering a state of trance than spoken Meditations.
Ratings: 4.5 Stars on Android, 4.8 Stars on Apple.
Cost: One week Free trail with In-app Purchase of $12 monthly and $49 annually.
Download Here: Install Sattva from Google Play Store.
Echo – Bonus App for Gratitude Journaling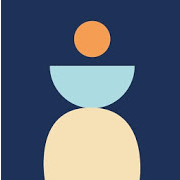 Additionally, gratitude Journaling is part of the mediation process. However, it can seem like a huge task to sit down and write in a journal. This 5 minute Journal helps take away you're burden. All you have to do is answer three question at sunrise and sunset. Plus, track your habits by logging in.
What the Reviews Say: Great for setting intentions at the start of every day. Quick and Easy to use.
Ratings: 3.9 stars on Google Play, 4.8 stars on Apple.
Cost: Completely Free
Download Here: Click to Install Echo From Google Play Store.
Things to Keep in Mind while Using Popular Meditation Apps
Undoubtedly, using Free Meditation Apps can prove to be very advantageous. It's because they can help you focus with guided instruction. Nonetheless, if you don't fulfill the elements of meditation, it can become a very difficult task. In order to get the most out of free mindfulness apps, here are the following things you need to do.
Be in a Quiet Place
First requirement of meditation is to be in a quiet place. Surely, outside noises and unnecessary chatter will disturb you. Try to be alone or relatively away from people when you meditate
Sit in a Comfortable Position
One of the biggest mistake people make while trying to meditate is not sit properly. Good posture is very important for focused breathing as well as proper flow of energies. Ideally, you should sit up straight with your legs crossed. Your back should not slouch as it leads to pain. Thus, preventing you from mediating for a long time. You can also mediate while lying down however, it increases the chances of you falling asleep quickly.
Pay Attention
Like I said earlier, the goal of mediation is not to stop thinking. It is to pay attention to your thoughts without indulging in them. Pay attention to what you are thinking and how one thought leads to another. Observe them from the outside. In this way, you'll gain introspection and access deeper knowledge about yourself. Further, paying attention to your surroundings is a good way to become grounded in the present as well.
Be Open-minded
The purpose of being open-minded is to observe your thought process without any judgement. After the meditative session, you can analyze them and detect the problematic thinking. Not being attached to yourself and your identity also helps you access the higher mind from which higher wisdom and real truths emerge.
Conclusion: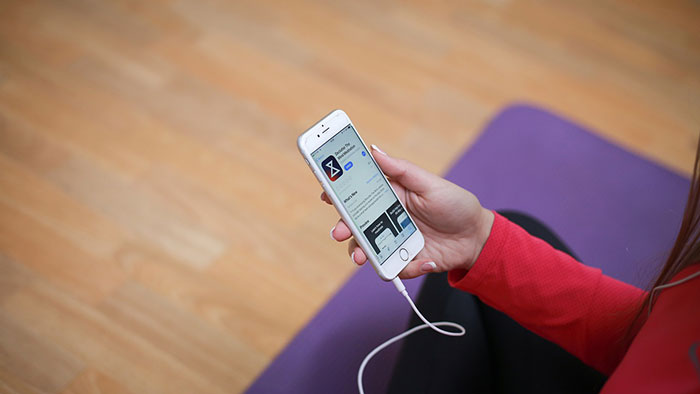 The bottom line is that mediation is a very beneficial practice. Especially, in today's world where people are at the mercy of confusion, despair, violence, cruelty, pain and suffering. Not just from the outside but inside as well. To help clear your muddles thoughts and improve overall well-being, free Meditation Apps are available. These give you brief guided meditation sessions to help you truly become present in the moment. Not all are perfect for everyone though. So, check out our list of the best mindfulness apps for yourself and see the positive changes it brings to your life today!
Related Content: How to Stay Highly Motivated: A Comprehensive Guide to Being Inspired Everyday!