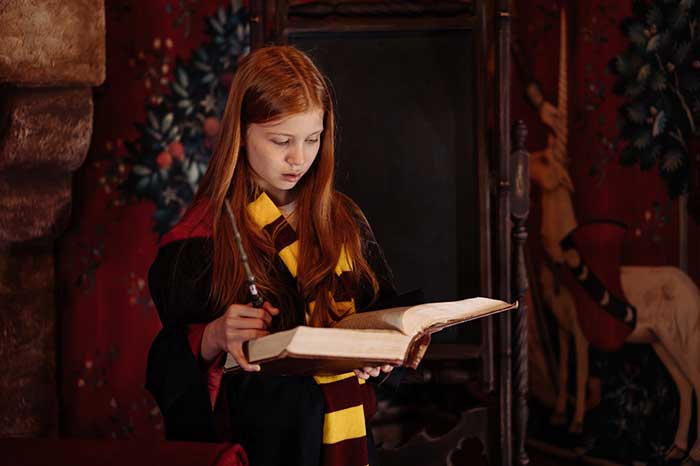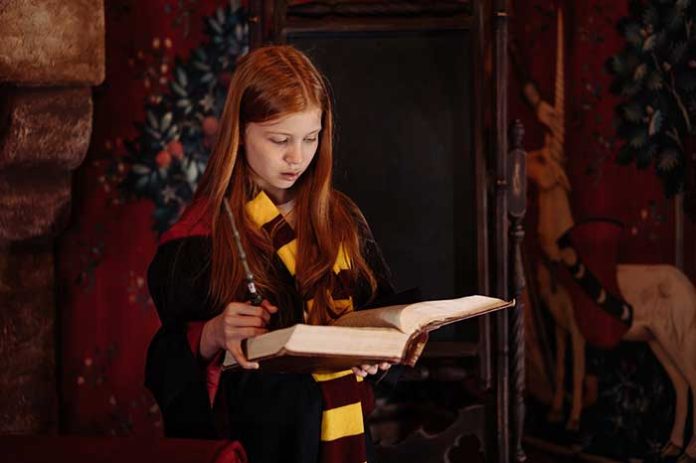 This catalog is for the little angels who are excited for the book week and want to look stunning by wearing their favorite book character costumes. As adults, we feel excited as kids when this precious season arrives, and our little prince and princesses get all dressed, ready to slay. So, here we have collected some book characters for girls based on true stories and famous graphic novels as well.
Top 10 Schoolbook Characters for Girls Costumes
Now, let us dive into the world of fiction and note some modern and vintage book characters for girls to dress up as on this character day.
1. Ariel from The Little Mermaid
Firstly, Ariel is the perfect character for a girl with explorative nature who wants to wander around and has a desire for adventure. Costume designed with attractive colors and style, your princess will look stunning. Ariel was a mermaid who lived deep beneath the ocean. Also, with her friend, she explored human treasures as she always wanted to live a human life on land.
2. Belle from Beauty and The Beast
Filled with many lessons, beauty and the beast was one of the most famous and loved stories to date. It is probably one of the finest book characters for girls. Plus, Belle teaches us to see the internal beauty of things rather than focusing on their appearance. Moreover, no matter how they appear, you will always find beauty in them. Integrity and honesty are what matters the most.
3. Mulan from Legends
Thirdly, the extraordinary and strong character of Mulan is the best source of motivation for young girls. Above all, the way she carried herself and fought all the odds strong-headedly shows how much young girls can learn from her. In short, the legendary Mulan is a unique character book character for girls to dress up as.
4. Cinderella from Cindrella
To be honest, Cinderella is probably the most famous princess in the Disney world. The classic fairytale can never be out of trend in any era. She was a young and beautiful girl who forgave others' wrongdoings. And she does not let them pollute her heart. In a nutshell, it is the story of good versus bad. It is an evergreen movie based on a book.
5. Snow White from Snow White and Seven Dwarfs
It is another classic that is loved worldwide because of the hidden lessons and storyline. In brief, it is a story about having loyal friends, enjoying what you do, and do not get jealous of others ever. Another theme of this fairy tale is that having a pure heart is a real beauty.
6. Alice from Alice in Wonderland
Similarly, Alice is a unique book character for girls to dress up as. To be more precise, this story revolves around the theme of overcoming the challenges of life. And being curious about what life and the world are all about. Alice was an intelligent girl who went on a journey of self-discovery. On the way, she meets some profound characters too.
7. Hermione Granger from Harry Potter
C'mon! Who does not know about Harry Potter?
Your little girl can dress up as Hermione this season. It is an evergreen novel turned movie that will never get old. With a simple clothing style, you can create an aesthetic dress resembling the brightest witch of her age. Or you can buy it online as well. Head to Amazon and order a Hermione Granger costume now.
In other words, this character is perfect for an intelligent girl who loves to read.
8. Tinkerbell from Tinker bell
Tinkerbell is the cutest and probably the smallest fairy, unlike other fantasy princesses. Her story depicts the value of finding beauty and purpose in even small things. No matter whether you are tiny, be fearless and love yourself, and you will shine.
9. Red Riding Hood from Red Riding Hood
The moral of the story is never to rely on strangers. And even if a stranger is showing a friendly attitude and good gestures, he may have bad intentions. Plus, never tell personal details to any stranger.
You can buy the accurate red riding hood costume online as well. Moreover, it would be the most stunning book character costume for girls because of her sincerity and innocence.
10. Jasmine from Aladin
Aladin is a super hit tale. One of its characters; "Jasmine" teaches us about being ourselves. It does not matter what situations you face with, but how you deal with them.
Wrapping Up:
In a nutshell, there are many princesses and queens in the realm of Disney and other fantasy series to take inspiration from and design gorgeous book character costumes for your little angel for all events whether they are costume day in school or Halloween.
Suggested: Best Time To Buy Suits In Affordable Rate