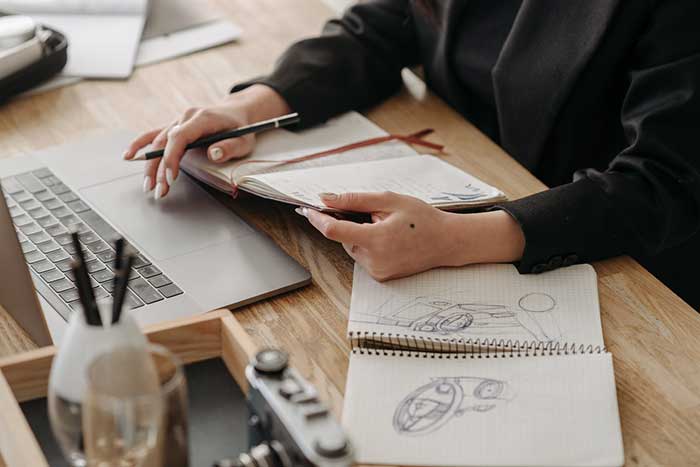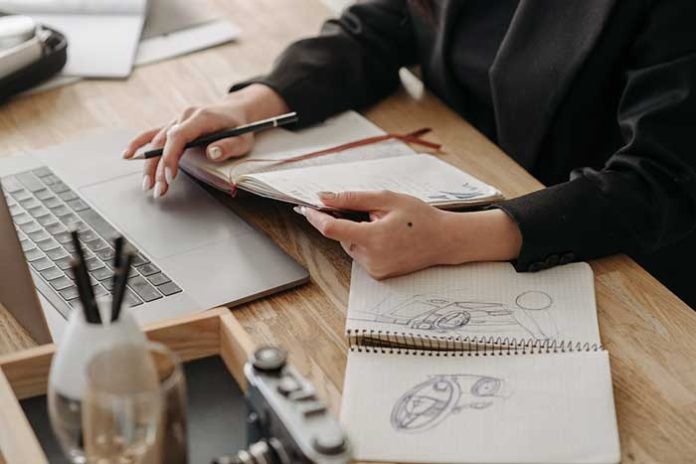 Writing a graphic novel is easier than you think when you know what to do. After all, human beings have been telling stories through cave paintings since time immemorial. Graphic novels have existed in one form or another, inspiring us with hope during tragedies like Wars and economic depression.
Now it's the twentieth century and technology has developed faster than expected. Sharp imagery, intense storylines, and engaging dialogues are only a few qualities of the graphic novels present in the market today. Before we get into the complexities of how to write a graphic novel, let's first discuss what it is and its evident features.
What is a graphic novel? Defination and Types
A graphic novel is a genre of entertainment combined with a format of literature. The literary composition is categorized in fiction, history, fantasy, or non-fiction. Furthermore, a graphic novel is an individual story with complicated plots compared to a comic book, as you will learn later on.
We present a few categories dominantly associated with graphic novels:
Manga is a Japanese graphic novel that reads from top to bottom, then right to left mainly portraying fictional and non-fictional stories such as Death Note or Full Metal Alchemist.
Superhero stories have been the best novels of the last decade, featuring talented female artists such as Marie Severin, Joelle Jones and Laurenn Mccubbin. All three are closely linked to DC and Marvel graphic novels.
Personal narratives such as the Quitter and Lucky offer live events, opinions, and experiences through the narrator's perspectives, including powerful female poets.
Non-fiction novels are similar to personalized narratives. However, they evoke societal issues rather than literal descriptions of events.
Graphic novel vs comic book! What is the difference?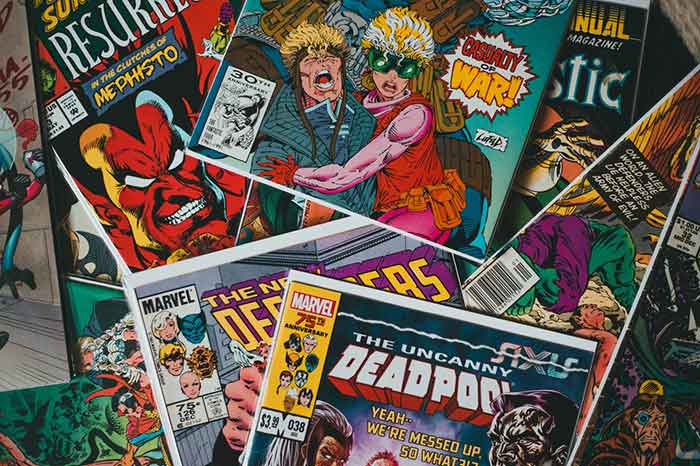 The story plot
Comic books are published in a series format. They will carry a continuous storyline progression where each subplot is part of the complete story. It will immediately build the anticipation for the next issue.
On the other hand, a graphic novel tells the story in chunks. The dominating part of the storyline is created into the primary plot. Furthermore, it is divided into sequels since it is not uncommon for a graphic novel to have a handful of issues.
Subject Matter
Secondly, a comic book carries a light-heard conversation with minimum underlying symbolism. The majority of protagonists are adventure seekers with bits of humor to complete the story. However, a graphic novel is different in its plots' subject matter. It introduces mature topics to the reader with societal challenges or complex topics such as death or remorse. Regardless, it is unfair to categorize literature based on maturity. A comic book or a graphic can convey a thought-provoking issue equally.
Cost/ Logistics
Lastly, on the graphic novel vs comic argument, a comic book is illustrated and published at a faster rate than a graphic novel. A new comic book issue can come out the next month or the same week while the reader waits years for the next graphic novel issue. Graphic novels are published against an ISBN number whereas a comic book carries an ISSN serial. Furthermore, since graphic novels use hardcover with more pages than a comic book, they are slightly expensive too.
How to Write A Graphic Novel Script? Must Know Tips!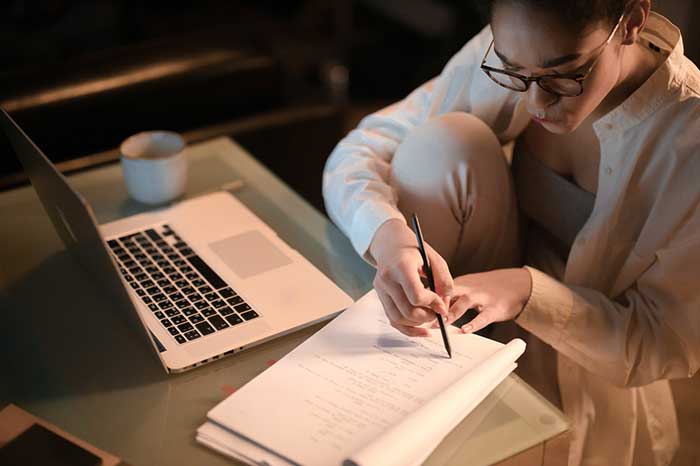 Graphic novels have become a popular means of delivering a story in numerous cultures based on powerful and successful character development. Here is how you can create a successful graphic novel script.
Decide on the primary plot. In addition, note down the age group, intended reader, and genre. Ensure the story is standalone and original rather than mundane or predictable.
Since graphic novels are visual, pay extra attention to art. Match the color schemes, undertones, and textures with the story. A successful graphic novel script reflects empathy, love, and sadness successfully by engaging the reader.
Do not wait until the end to hire an artist. A graphic novel is a collaboration between the author and the illustrator. For helpful guidelines, ask the artist to study Jack Kirby, Frank Miller, Alex Ross and Laurenn Mccubbin's work, these are all artists with significant rapport.
The graphic novel outline is a glorious representation of the illustrator's talent, even if the author takes the podium. Pick the artist after shortlisting a few talented illustrators. Don't forget to ask for references or sample work.
A successful step to creating a novel outline is creating the first draft. Yes, it will look a mess, with scattered storyline pieces. Continuously revise and step back when you face plot-related inconsistencies. You can note down the pros and cons of an illustrator's work. You can also add constructive notes to help communicate with the artist efficiently.
It's easy to get over-excited when you see the hard work coming together. The novel outline will indicate the panels landing space, caption, and balloon positioning. Do not be afraid if the resultant work is different from the initial layout. Art evolves and comes together in stages, so don't overthink!
Now that storyline is confirmed, revise the manuscript once again. Furthermore, ensure the story can be understood without complex balloon replacement. Ask yourself the following questions:
Does the scene represent joy, sadness, or empathy?
Are the colors and settings representing the mood correctly?
Are the dialogue balloons well-placed without complicating the subplot storyline?
Lastly, tighten the script. Don't waste time with excessive illustrations, instead focus on concise delivery. This is the last opportunity to deliver dialogues with fewer words that fit the novel outline, even if you are using a standard design.
List Of Famous Graphic Novels For Your Reading List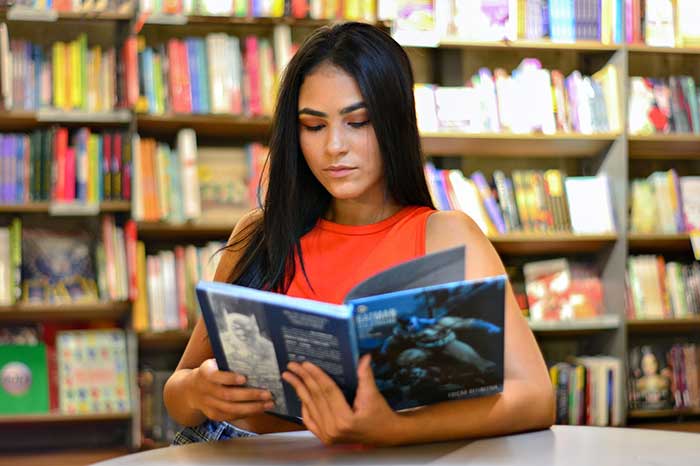 Wings of Fire
The Wings of Fire is written by Tui. T. Sutherland and Mike Holmes. The graphic novels were released over three years; 2018-2021. The story follows a young dragon, Clay. He has spent most of his life under a mountain, accompanied by four other young dragons. Alas, his life events were already decided through a prophecy; to bring peace to the dragon tribes of Pyrrhia.
The series concludes with the Wings of Fire graphic novel 5: Wings of Fire Graphix. The graphic novels are filled with secrets, betrayals, and surprises. Do you think the five young dragons will survive to fulfill an ancient prophecy?
Twilight
The Twilight Saga graphic novels were released in 2010, 2011, and 2013. These were written and illustrated by Young Kim. The plot involves a young Isabella Swan who has recently moved to Forks, a mysterious town. As the story develops, she finds herself captivated by Edward Cullen and his golden eyes and porcelain complexion. Little did she know Cullen is a vampire who does not drink blood!
She succeeds in penetrating Edward's stone exterior. However, their union is threatened when a viral vampire gang moves into the town. Unexpectedly, Bella's existence is compromised. The fantasy graphic novels are inspired by Twilight written by Stephanie Meyer. The novels sold over 100 million copies in more than 50 countries.
Babysitters Club
The Babysitters is a set of eight graphic novels written by Raina Telgemeier and Ann M. Martin, released in 2006. We are introduced to four best friends, Mary Anne, Claudia, Stacey, and Kristy. They are also the founders of the baby sitters club, a heroic welfare operation that protects the neighborhood from stinky toddlers, barking pets, and pranks.
Follow the four best friends on their journey to preserve the neighborhood while balancing friendship and family. We see the group plan a wedding and witness the girls fall in young innocent love. The graphic novels capture different personality types and character development by successfully building an emphatic relationship with the reader.
Harry Potter
Inspired by the book of the same name by J.K. Rowling, Harry Potter graphic novels follow the journey of Harry Potter. The first graphic novel was released in 1999 with the fifth part, Harry Potter and the Order of the Phoenix, expect to release on October 11th, 2022.
Embark on a journey with Harry Potter, celebrating his 11th birthday. However, he is unaware he is the orphaned son of two mighty wizards. Harry's life is about to change when he enrolls in a boarding school that focuses on enhancing his powers. At Hogwarts, he will make friends, enemies, and take a step closer to figuring out who assassinated his parents.
I Survived
I survived is an engaging series of six graphic novels which was introduced in 2010. The author, Lauren Tarshis, and illustrator Haus Studio engage the reader with bold graphics and facts to deliver action-packed storytelling. Each graphic novel tells a different story.
We are greeted by a young who is traveling on the Titanic. Its second edition takes on an adventure of a shark attack along the Jersey Shore. I Survived part 3 takes us to Poland, amid a Nazi invasion. We will refrain from disclosing the remaining three storylines. you may suffer from paper cuts from turning pages about history. So, mind over matter, remember that!
Which One is Your Favorite Graphic Novel?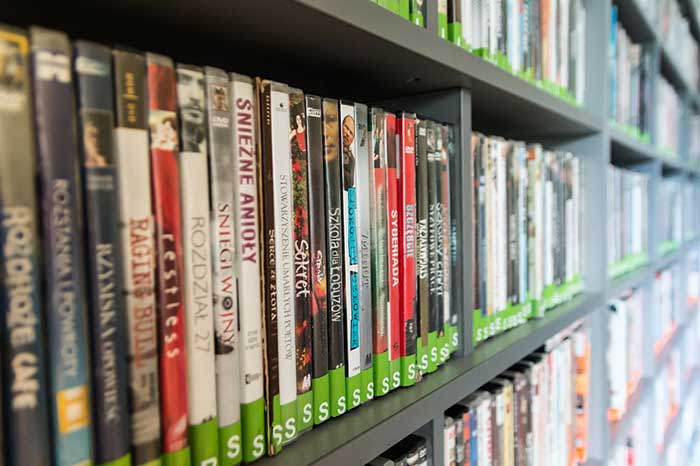 Sales of translated novels in English are touching new ceilings in the Americas and Japan and there is no better time than right now to learn how to write a graphic novel and start sketching. The storylines are mostly inspired by relatable pretexts and foreground story that immediately attracts the reader. Who wouldn't want to read about a time-traveling, young protagonist raised in an orphanage—maybe that could be the next idea for your graphic novel!