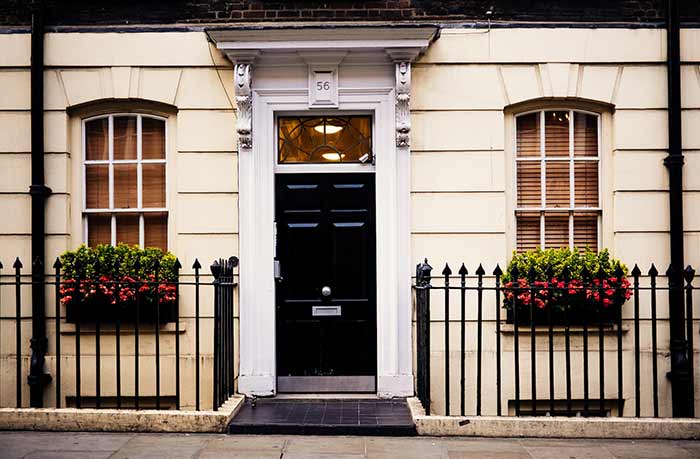 Curtains and blinds are almost always an afterthought when it comes to home decoration. However, not choosing the right blinds for your windows is a mistake that can offset the entire look of your house. More importantly, choosing the right blinds isn't only dependent on aesthetics. The function and use also play a key role. For instance, if you want complete privacy then, black blinds for windows are perfect.
On the other hand, if you want a full view of the outside, then choose sheer roller blinds.
Although, choosing the kind of curtains and blinds are up to individual homeowners, there are specific options that never go out of style. Some blinds make your home more welcoming while other dark blinds for windows give off an aloof, do-not-disturb vibe. This article highlights some of the best types of blinds for windows in 2022.
Choose from 8 Different Types of Blinds for Windows to Suit your House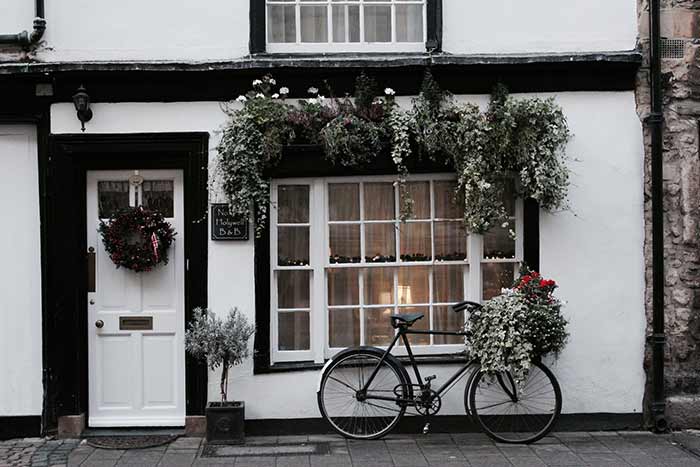 It is true that people tend to use the words blinds and curtains interchangeably. However, they couldn't be more different from each other. Though, yes, they serve the same function of framing the windows and providing privacy. Curtains require more washing care and maintenance, while blinds do not. Plus, there is more variety when it comes to window blinds. Read on to learn which types of blinds for windows are suitable for which room in your house.
1. Get Partial Privacy with Zebra Blinds for Windows
Zebra Blinds also called Night and Day Blinds are just like the name suggests. They feature alternative strips of opaque and sheer material giving you partial privacy. They look the best in a penthouse apartment giving it a very trendy and fashionable look. Apart from that, they are suitable for living rooms, dining rooms, and small home offices.
2. Wooden Venetian Blinds Add a Rustic Touch to your Living Room
If you want a rustic and Cottagecore look for your house but don't want to select curtains for your living room, then these are the best option for you. Wooden Venetian blinds are easy to use and provide awesome durability due to their being made from high-quality wood. Truly, the beauty of natural wood adds a pastoral vibe to your home.
Read More: Cocobolo Desk
3. Faux Wood Blinds for Moisture-prone rooms
One problem with wooden blinds, however, is that they are vulnerable to water damage. Thus, they are unsuitable for bathrooms and kitchens. That's where faux wooden blinds come in – one of the most in-demand among the different types of blinds for windows. They are water-resistant as well as stain-proof. Also, since they are not made from real wood, they are easy to clean as well. In short, you get all the good perks of beautiful, natural wood blinds but without any of its downsides.
4. Classic Vertical Blinds for Homes and Offices
When speaking of blinds, this type is what comes to most people's minds first. That's because they are classic and popular worldwide. You'll recognize them from their vertical, long, sleek slats. Mostly, they are found in offices and commercial buildings, which have different types of Nova 365 Corporation Windows and Doors. In corporate offices, floor-to-ceiling windows are used to make maximum use of natural lighting. Here, vertical blinds allow for total lighting control.
5. Roller Blinds are still as Popular as Ever in 2022
People associate roller blinds with 60's American houses nevertheless, roller blinds are back in popularity due to the Retro Revival Trend. These are made from fabric that easily rolls up. For style-conscious homeowners, this is ideal because they can choose any kind of pattern they want that compliments their interior décor. Additionally, they make for a good option in your kid's home classroom setup as they provide privacy and thermal efficiency, keeping them warm and undistracted during their online classes.
6. Get Total Privacy with Illusion Blinds
Illusion blinds are most suitable for rooms where you want complete privacy at times but don't want to get the window tinting job done. These are not only stylish and look absolutely sleek but with a mechanism that turns into complete dark blinds for windows. If you want some light in, you can twist the handle and get filtered sunlight and a partial view of the outside.
7. Can't Go Wrong with Metal Black Blinds for Windows in the Bathroom
These are Venetian blinds, only made of aluminum or other metals instead of wood. In contrast to the rustic look of wooden blinds, metal blinds give off a very futuristic, sleek, and modern look. Similar to faux wood, they are ideal for kitchens and bathrooms – rooms with moisture essentially. You can take it a step further and use them for your Halloween window decorations this year!
8. Choose Roman Blinds for Greater Customization Options
Roman blinds are the closest to curtains because they make use of fabrics heavily. You can choose from different kinds of fabrics such as linen, velvet as well as recycled eco-friendly fabric. Moreover, they come in hundreds of different patterns, including floral, geometric and abstract, etc. Thus, they are perfect for people who want to add a colorful touch to their living rooms and bedrooms.
Conclusion
To sum it up, there are many black blinds for windows and doors available that you can choose from depending on the requirement of the room as well as your aesthetic preference.