Do you know your haircut displays half your personality? It tells a lot about your approach towards life, what lifestyle you like for yourself, and how you take things overall. Such is the importance of the haircut and the hairstyle you are wearing. Considering all this significance, sensible moms always select not only for themselves but also for their little boys and girls the latest and trending haircuts that also go befitting with their lifestyle.
What a parent should do regarding trending haircuts
Parents often get confused about what haircut they should decide for their child. Is it the same for you as well? Don't worry, my dear. If you are also looking for a fashionable haircut for your little one, you have got to the right place. You can give beautiful trending haircuts to your little girl or boy especially during the holidays. In this way, they may learn a lot new about hair fashion trends from a very early or gentle age.
You can select one of the best trending haircuts for your little girl yourself at home. Or, you can go to some parlor where your little one may select or experiment with something latest in the market. You can also take a little guidance from the hairstylist regarding the haircuts for your little ones.
Eleven little girls' trending haircuts for 2021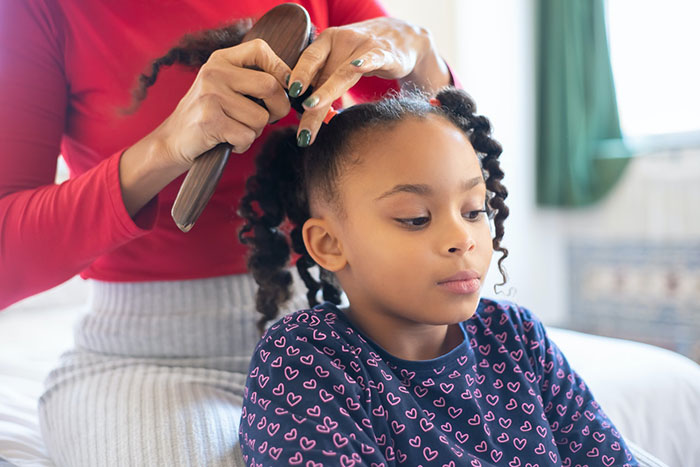 As mentioned above, if you are searching haircuts for little girls, you are at the right place, for we have jotted down some latest haircut trends that have prevailed during 2020 and are going to win your heart in 2021 as well. Just make sure the haircut of your little one matches her hair length.
1. One of the most trending Pixel haircut:
Pixel style haircut looks very cute and elegant on little girls. This hairstyle is often coupled with long side bangs or short tipped bangs, which gives further icing to the cuteness. You can add on spiky choppy layers within the pixel haircut for your little ones. And if your little one has a round, oval, or heart shape face, this pixel haircut is going to suit her a lot. So give it a try and make your child more adorable than ever.
2. Bowl haircut
This haircut is simple and can be given to both girls and boys of tender age. This type of hairstyle is severed from the mid-face over the lateral side of the face. It gives the bowl look a more prominent appeal and impression. You can even try this on yourself if you wish to. Also, the little ones can sweep their hair with this hairstyle if they like.
3. Bob with bangs
This is another innocent and cute looking haircut for the little ones. Also, it has been in trend ever since. This type of haircut looks super cool on shoulder-length hair. If the hair has a little wave in it, these are going to look super cool and innocent. You can add a beautiful side-swept fringe present at the top of the head. You should then blend it with the waves at the bottom. With waves, the haircut is nicely distinctive among all.
4. Baby bangs with short hair
It is also a popular choice of hairstyle for little girls. If your little one has an oval face, short hair touching the shoulder with nicely cut baby bangs at the front. It is going to add to the beauty and innocence of your little one. Besides, this type of hairstyle is easy to maintain and you can flawlessly brush your hair.
5. Baby bangs with long hair
If you are interested in creating low maintenance and sleek look for your little ones, long hair and baby bangs are going to complement each other. If your child has volume in her hair, especially at the crown area, you can add long locks to make it look innocent on your child. Moreover, bangs simply add to the beauty of hair without compromising on the hair length.
6. Long Layers
If your little one has silky golden hair and if she is interested in growing her hair long, let her looks grow as well. This will flaunt her look and haircut in the most mesmerizing way. She can get layers in her long golden silky layer, as it will give her hair some extra volume. With long layers, your little one can sweep her hair to the side or can make a puff on top to give it a gorgeous look.
7. Long shag
Long shag is the most iconic hairstyle that gives a very artistic and messy look to the hair. You can have a shaggy look on long, short, wavy, or curly hair depending on your little ones' hair. This type of haircut adds choppy layers and adds fullness to the crown area. Overall, it gives a feminine and edgy look to the hair.
8. Stacked bob
Well, a stacked bob and a short bob are often combined and results in a unique look that is neat, tidy, and easy to maintain. You can add bangs on top or you can sweep the hair to the side to give a gorgeous look to your little ones.
9. Side bang
People often perceive that side bangs cover the eye giving a complete blackout, but that is not true. These side bangs add texture, smoothness, layers to the hair of your little if cut properly. This gives a very cute and iconic look to your little ones.
10. U shape hair
This type of hairstyle looks super gorgeous if your child has long silky hair. Moreover, the haircut is in such a manner that if you look at the back of your hair, they give you an ultimate U shape appearance. On the front, you can add side bangs or fringes. But, the overall look is so beautiful that you cant take your eyes off it.
Final words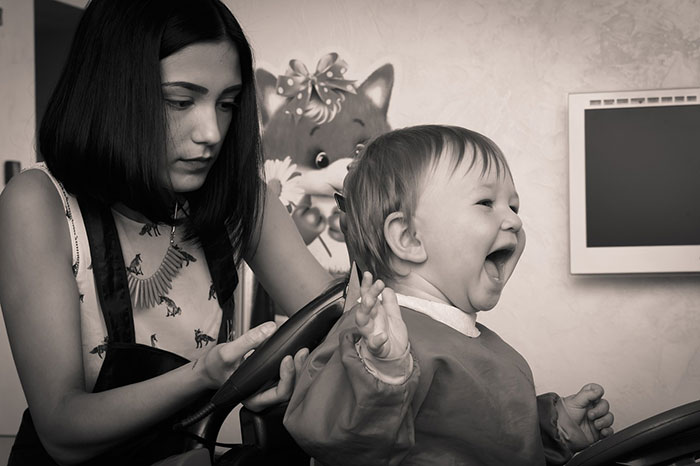 Having a nice and face matching haircut adds to the overall personality of your child. With kids of tender age, one can try hairstyles of different styles and cuts. Little girls prefer bangs or pixel sort of haircuts whereas, boys simply put on some gel to stick them to the crown. But choices are with kids, too.
Every child must have a chance to select what sorts of hairstyle they prefer for their hair and let them do some wiggle. This way they learn to apply decent fashion trends even when they grow up old. Just make sure your kids properly shampoo their hair and are not cutting their bangs or hair themselves because that can put them in trouble or ruin their complete appearance.