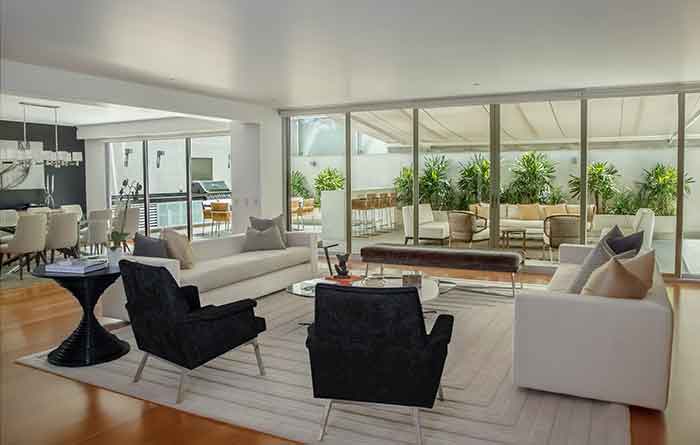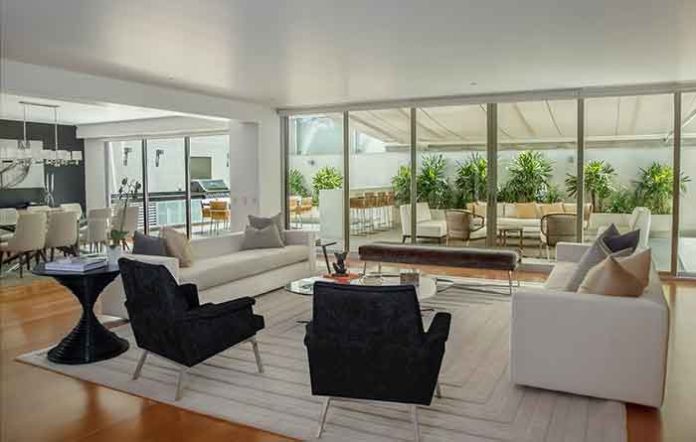 Household furnishings saw a double digit increase according to USA labour bureau as American homeowners wants to make their home look and feel luxurious. Unfortunately, there is a big difference between what we desire and what we can afford.
Wondering what can you do to make your home seem more luxurious if you operate on a smaller budget? The answer is not in the details but in splurging strategically. Updating older furniture and appliances is the key to creating natural focal points to leave you feeling houseproud.
7 Top of the Line Luxury Home Decor Ideas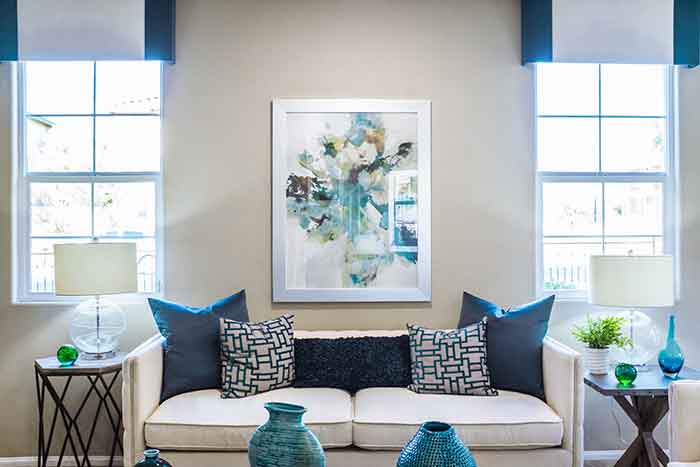 Here are some top tips for furnishing your home with more luxury.
1. Update Legacy Light Fixtures
Sometimes it can be as simple as updating one aspect of a room. A new stove top is a go-to option for making a huge impact on the look of your kitchen. Try hanging up a gorgeously designed light in your living room or dining room as a way to lift your standards straightaway.
Suspended lights are an excellent choice for making a difference, but it's not your only option. Consider adding lamps to the living room to add to the opulent mood.
You can even splurge on designer lighting fixtures if you've got the budget. These can stand out and completely transform the ambiance of your home.
2. Stick to the Classics
Interior designers commonly advise people that spending a significant amount on a single piece of furniture is the way to create one focal point that people focus on. People make snap decisions quickly when seeing a room for the first time, so all it takes is one party piece like a cocobolo desk to really impress anyone who enters your home.
Think about the classics because interior design trends come and go. Classic styles and neutral fabrics/textures never go out of fashion and offer a piece of furniture that will last for the foreseeable future.
Soft furnishings, accessories, and artwork are your best choices if you want to make every dollar go further.
3. Invest in Custom Furniture
Customized furniture may feel like a trend confined exclusively to the rich and famous. However, not all furniture makers concentrate on marketing to the upper echelons of society. Look around your local area for a furniture maker that offers more reasonably priced products.
The value of custom furniture is that it's something unique to you that nobody else can have. So even if a local craftsperson specializes in custom Amish furniture in Porter, TX, every creation will be slightly different.
While custom furniture can fall victim to going out of style, this is only a fact with furniture relying on current trends. Plenty of tailored pieces embrace classic trends with a twist to keep them in style for years to come.
Make sure you shop around to find the right craftsperson. Ask to see some pictures of their previous work to figure out whether what they're offering is to your taste.
4. Hang Up Some Oversized Art
Artwork is always a way to display your personality and tastes. Unfortunately, homeowners often mistake hanging small pieces of badly framed artwork. Rather than adding a splash of color and tone to a room, this type of artwork only leaves your walls looking cluttered and chaotic.
Although smaller-sized artwork is far cheaper, you will ultimately end up spending the same on artwork in a room when all is said and done.
Invest in a single oversized piece, whether it's a painting, photograph, or even textile. Opt for an elegant frame that's contemporary yet not boring.
If you're a photography fan or like to travel, you may even want to consider taking your best photos and having them blown up and framed by a local professional. After all, nothing screams unique like the artwork you created yourself.
5. Upgrade Your Fabric Game
You may not be able to afford the whole designer sofa, but there's no reason why you can't go halfway and invest in luxury fabrics instead.
Opt for soft leather, silky wall hangings, velvet curtains, or natural linen for your cushions. Like an individual piece of furniture, a piece of fabric in a suitable material can create those same natural focal points.
Even a high-quality throw can completely transform the makeup of a room.
6. Roll Out a Large Rug
Rugs tend to come in and out of fashion but never completely disappear. Rugs are rarely cheap, which is why many homes don't have them. However, a rug of the right size, dimension, and flavor can elevate a room.
Try to visualize what different-sized rugs would look like in a room. Some people prefer oversized rugs, whereas others want them to be made-to-measure. Ultimately, the choice is down to a matter of personal taste.
Spend a little more on a higher-quality rug to handle foot traffic. The difference between a cheap and expensive rug can be measured in years.
7. Add a Statement Chair
Can't afford to upgrade your entire bedroom, living room, or office? Try adding a statement chair instead.
Statement chairs are often known as occasional chairs because they are designed to complete a room. Chairs that are not always in use add another layer of elegance and sophistication, especially when lined up with a sofa.
Occasional chairs aren't designed to dominate a space, so don't be afraid to splurge on high-end fabrics and prints to break up the monotony of an otherwise uniform room.
Conclusion
Be aware that upgrading your home to add the essence of luxury doesn't have to mean following the trends or the fashions of the day. Unless you want to go out of style quickly, it's best to stick to both classic and contemporary looks.
Examine the room you want to upgrade and think about just one or two items that could make your home feel new.