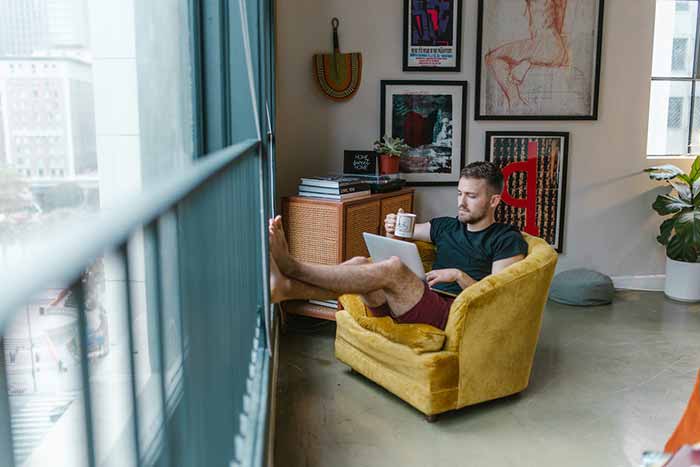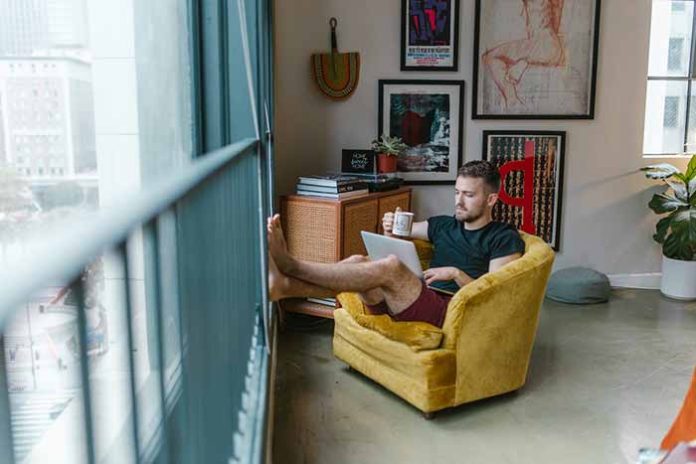 Rent is that giant monster at your door every month, demanding more than half of your paycheck. It is one of the biggest expenses for most people and causes a massive dent in their budget.
The worst part is that rents are going only upward in cost. As of February 2023, the average monthly rent for a two-bedroom increased from $1282 last year to $1320.
Now, imagine a life where a monster named "rent" doesn't come to haunt you every month. You do not have to drain all your hard-earned money into your landlord's pocket. A financially stable life where you can focus on savings and investments instead of dreading hefty rent amounts.
Too good to be true? What if we say it is not? We have listed 15 game-changing ideas on how to live rent-free. From house hacking to co-living communities to working for accommodation, we have many personal finance tips up our sleeves. Let's dig in!
15 Effective Ways To Ditch The Housing Cost!
While rent-free housing seems like an alien concept, it is quite possible. Even if it is not entirely free, you can decrease a significant portion of your rent by the following means. Let's get into some creative methods where others foot the bills while you enjoy the perks.
1. Rent Rooms On Airbnb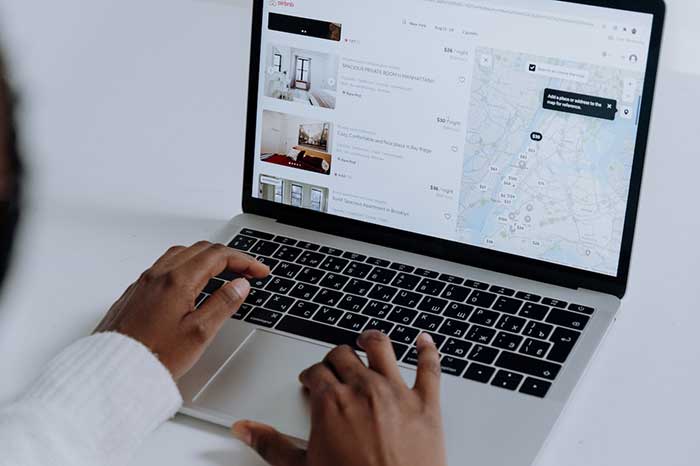 Are you living in a spacious apartment or house with extra rooms? Why not put them to good use by becoming an Airbnb host?
You can list your spare rooms or even your entire place on Airbnb. This way, you can cover all or a large chunk of your rent or mortgage payment. Moreover, if you are in a tourist-popular location, you could earn extra cash, making it a good side hustle.
Renting on Airbnb offers a win-win situation: travelers can get affordable accommodation, and you get to make money without long-term commitments. You can also set your own conditions, such as rent, availability, and house rules.
However, check your rental agreement before listing your place on Airbnb regarding the conditions of home sharing.
2. House Hacking
House hacking refers to living in one part of a multi-unit property (such as a duplex or triplex) and renting out the others. It's a fantastic strategy for rent-free living: your tenants cover your mortgage while you enjoy free housing.
Sometimes, the rent from house hacking even covers other house expenses, like maintenance, so you essentially live for free! Imagine the financial freedom of living without rent payments. Plus, you'll be building equity and gaining valuable landlord experience.
Though it comes with some responsibility: you must maintain your property, ensure proper payments, and look after tenant complaints.
3. Sublease Your Place
If you are going on vacation or moving out temporarily and want to avoid paying rent while not living at the property, subleasing is the best course of action!
Here's the scoop: you transfer your lease rights and responsibilities to someone else, who then pays your rent and lives in your place. It helps you offset the rent cost, and you can even profit if you charge more than what you pay.
Do check in with your landlord before subleasing, as some landlords are against it. If you have permission, find a reliable subtenant, hand him over the house, get the money, and enjoy a rent-free life.
4. Get More Roommates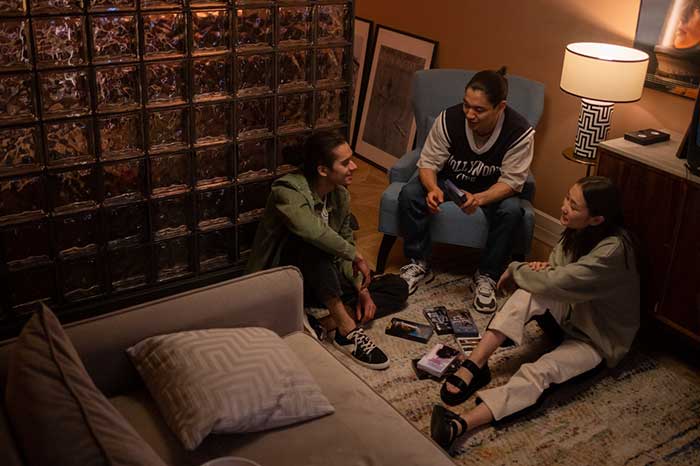 Another sneaky little trick to live rent-free or reduce rent is getting more roommates. If more people are sharing a space, it automatically reduces the individual cost of rent, making it affordable for everyone. You can also share utilities, bills, and even cooking duties.
Plus, it's not just about saving money – it's about building an awesome community under one roof. You'll have company for movie nights, impromptu dance parties, and maybe even someone to share cooking duties with.
So assertively (but politely) tell your friends, acquaintances, or even those random strangers with good music taste to join your rent-free living dream team!
How To Live Rent-Free? Work For Your Accommodation!
Another perfect scheme to achieve a rent-free life is rent-for-work. There are many jobs where you need to live at your workplace, so your accommodation is sorted. Most of these jobs also provide salary, free meals, and other perks, along with free housing.
Check out these jobs where you work and live without paying rent.
5. House Sitting For Long-Term
People usually do not want to leave their houses unattended during long business trips or vacations. It offers the perfect opportunity for a job with accommodation: house sitting. It involves living in and looking after someone else's home while they are away.
As a house sitter, you are responsible for day-to-day chores like watering plants, cleaning, tending to pets, or doing laundry. What's more, you can have the space you are looking after, for yourself during your employment term, that too for free.
From cozy cottages to luxury villas to downtown apartments, house-sitting opportunities are everywhere. You can check out websites like TrustedHousesitters and Nomadors for house-sitting listings.
6. Work As A Live-in Caretaker or Nanny
If you love caring for others, becoming a live-in caregiver or nanny can help you offset the rent while living a life you love.
Many families require dedicated individuals to care for children or tend to the elderly. They usually need a caregiver to live with them full-time. This way, you can get free housing. Many employers also offer a monthly salary and free meals.
Since you get to do some good with your time and earn a roof over your head, a career as a live-in caregiver or nanny sounds like a solid deal.
7. Manage An Apartment Building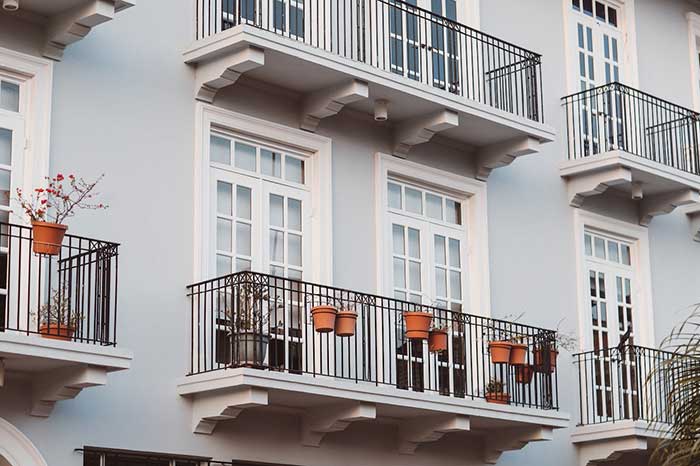 How to get an apartment with no money? Become the manager of the apartment building!
Managing an apartment building is a tedious job with an incredible perk of free housing. The job includes managing rent payments, dealing with residents, solving tenants' complaints, and streamlining repairs and maintenance.
An apartment manager can live in the same building for free or at a discounted rent. It allows you to save on housing costs while redirecting money to better financial goals. Moreover, you can get valuable experience in tenant relations, property management, and problem-solving.
Read Also: Best Paying Jobs In REITs
8. Be a Pet-sitter
Is there a better job than spending time with furry friends? And when the job comes with free accommodation, our approval rating goes sky-high.
Pet sitting is a wonderful job where you can work for rent. Many pet owners look for reliable and trustworthy pet sitters to look after their pets when they are away. You can search for pet-sitting opportunities on Care or PetBacker.
The job usually includes living on the owner's property and caring for their pets' needs. It is the perfect short-term hack on how to live rent-free. Moreover, it provides you with the worthwhile companionship of feline friends.
9. Work at an Inn or Hostel
If you want to move to another state but have no job? We suggest working part-time at a hostel or inn and exploring other opportunities around the area.
Working at an inn or hostel can help you live without paying rent. You can secure free accommodation in exchange for your services, such as cleaning, reception work, or managing guest needs. This arrangement not only eliminates the burden of rent but also fosters a sense of community and cultural exchange.
It is an ideal choice if you are seeking temporary or flexible housing arrangements while exploring new places and opportunities.
10. Work On A Cruise Ship
Imagine spending your days sailing the high seas, exploring exotic destinations, and getting paid for it!
Various jobs are available on a cruise ship, from cabin stewards to entertainers to tour guides to cleaners. However, liking adventure and customer service is essential for working on a ship. It is a long-hour job with cramped space, overworking, and potential sea sickness.
Working on a cruise ship can offer an exciting and rent-free lifestyle. Not only do you get your residence sorted, but you can also enjoy salary, tips, meals, and other amenities. It's not a bad idea to consider trading in your rent for a life on the waves!
11. Teach English Abroad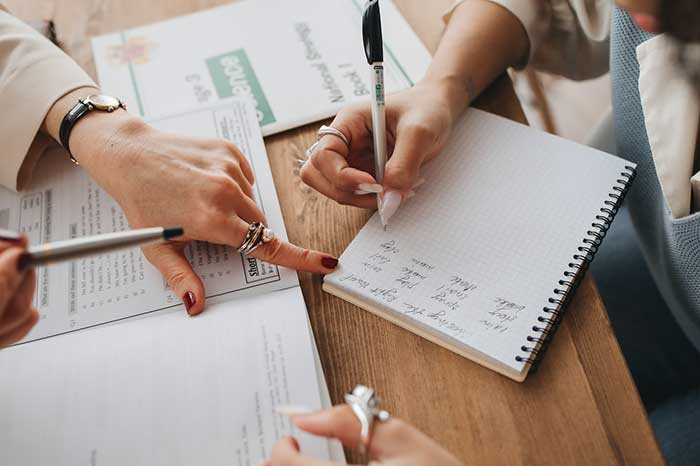 Looking for a rent-free lifestyle that also allows you to nurture your teaching spirit? Teaching English abroad might be just the ticket!
With a TEFL certification in hand, you can embark on an incredible journey where you'll teach eager students while enjoying free accommodation. Many countries, especially in Asia, highly demand English teachers. Thus, they offer them free housing, flights, and other perks and benefits.
So, if adventure and a rent-free life appeal to you, grab a whiteboard and start your teaching adventure!
How To Live Without Paying Rent? Some Other Ways
We still have some more creative ways to live rent-free up our sleeves. If you are in no mood to do a job-for-rent or share your place with others, these methods can help you with the problem.
12. Live In A Vehicle (RV/ Truck/ Van)
A fool-proof way of living rent-free is living on the road, on the go. You can get a recreational vehicle (RV) or convert your truck or van into a mini-home.
Life on the Wheels gives you freedom in many ways. You do not get tied down to a place, job, hefty rent, or mortgage payments. It saves you rent, bills, and other utilities while offering new adventures.
While living in a vehicle liberates you, it grounds you as well. You get to witness the delicacies of nature from up close- from stunning sunrises to serene lakes to jagged mountains. Device a proper plan, mark your map and set off to live on the road.
13. Buy A Houseboat
Looking for a rent-free way of living that's out of the ordinary? Consider buying a houseboat!
Houseboats offer a unique lifestyle where you can cruise along rivers and lakes, moor at different locations, and enjoy nature. Plus, it provides a picture-perfect way of ditching the monthly rent and living your life peacefully.
A houseboat saves you money in more than one way. It costs way less than a traditional house or apartment, and you save yourself from the burden of paying rent. Moreover, there are many states with no sales tax or property tax on houseboats. So why not dive into this extraordinary experience?
14. Volunteer With AmeriCorps Or PeaceCorps
Volunteering your way through the rent-free life does sound good since it involves some good deeds. AmeriCorps or PeaceCorps are volunteer organizations that offer you free housing worldwide in exchange for your services.
You can work on environmental projects, assist in education initiatives, support healthcare programs, or serve communities that need your help. These organizations send you to different locations where you can live and volunteer.
You get to meet new people, contribute to noble causes, and save your rent money: win-win!
15. Be A Resident Assistant At College
If you are a broke college student, it is the perfect way to save money on rent. You can become your dorm's resident assistant or advisor in return for a free room.
As a resident assistant, you will be responsible for handling issues of the students in the dorm, offering guidance, and solving their problems. It spares you the rent amount that you can put to other uses.
Though it offers great rewards, becoming a resident assistant is another responsibility. So we suggest you take it up if you are 100% sure to handle it well.
Last Thoughts!
Living rent-free might sound like a fantasy among the ever-increasing rents and housing expenses, but you can do so if you put your mind to it.
There are tons of ways to break free from the monstrous monthly rent. You can become a house-sitter, work on a cruise, volunteer abroad, or live a van life. You can also get roommates or sublease your apartment to get an additional amount over rent.
All you need is some creativity and strategic thinking, and you can open new doors of financial freedom for yourself.