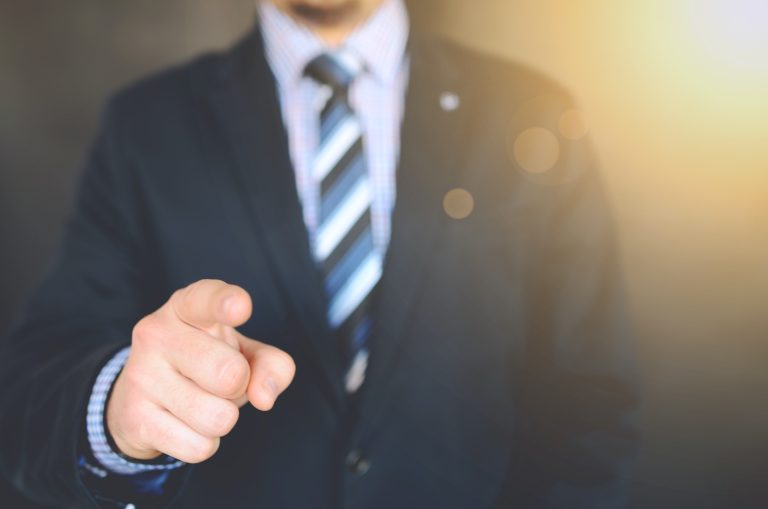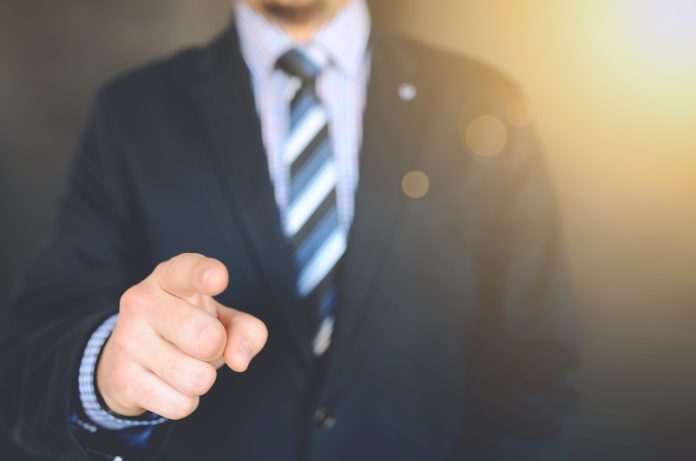 While the real estate market is facing a difficult period, it is still growing, and experts believe in a rebound. The industry has moved from $3.69 trillion in 2021 to $3.81 trillion in 2022.
Moreover, a growth rate of 5.2% is expected for 2022-2030. The size of the market offers exciting investment opportunities.
Some things need to be clarified about what is possible in the real estate industry in terms of revenue stream. Most people assume that joining this sector is only possible in a few ways — owning, managing, or investing in properties. However, the reality of the industry has more layers and nuance.
As with most sectors, it is important to do the proper research in order to take full advantage of the possibilities that present themselves. More people are looking for ways to seize the moment and start working in the real estate industry.
Going on such a quest means keeping an eye on the best paying jobs in real estate investment trusts. REITs are where a lot of things are happening when it comes to making serious money.
There are different options on the table for people trying to get into the game. Your involvement can have to do with working for an entity or investing.
However, before getting into the different details, it is important to know what a real estate investment trust is.
Real Estate Investment Trust Definition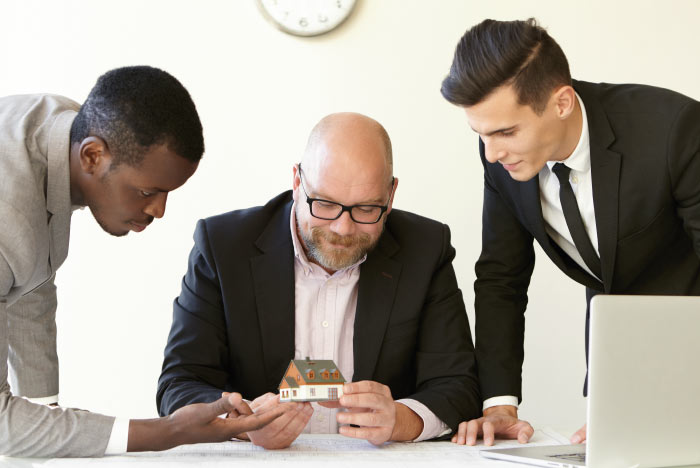 Real estate investment trusts, which are also known as REITs, are companies that own and operate properties that generate income for their investors. They have been around since 1960.
There are similarities between REITs and stocks. However, they do offer a certain degree of stability that makes them more attractive to some.
Most of the REITs are publicly traded, and this makes them highly liquid, but they do not offer much in terms of capital appreciation.
REITs have portfolios that include commercial real estates assets like shopping centers, hotels, warehouses, hospitals, and office and apartment buildings.
These companies have assets estimated at over $3.5 trillion in the United States. Real estate investment trusts have a lot going for them, especially the fact that they generate passive income. In addition to being safe, REITs also provide great returns.
Moreover, they contribute to making the real estate market more vibrant by introducing different sets of players that would not be there otherwise.
Read More: Personal Finance Tips That Will Change Your Approach To Money
Interestingly, there are various types of REITs.
Types of real estate investment trusts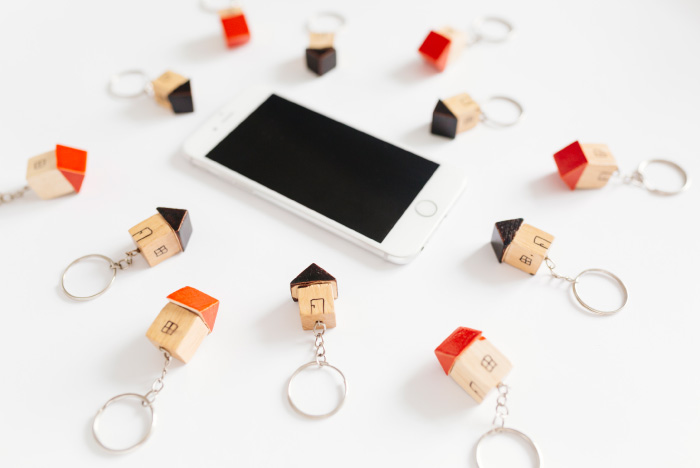 There are three main types of REITs.
1) Equity REITs
Equity REITs own and manage properties that generate income. These are the most popular real estate investment trusts. Revenues come in most cases from rent. Reselling real estate is a minor part of those REITs.
2) Mortgage REITs
Mortgage REITs have to do with real estate financing. They lend money directly or indirectly to real estate owners. They do the latter by acquiring mortgage-backed securities.
The income here comes from the net interest margin. Mortgage REITs pay a lot of attention to interest rate hikes. The difference between the cost of the loans and the interest earned determines the viability of this business model.
In short, they are in the business of holding mortgages.
3) Hybrid REITs
Hybrid REITs try to bring the best of the two previous types under the same roof. They adopt strategies that come from the two of them. Concretely, this means that they own properties and hold mortgages.
REITs are also classified in relation to the shares that they cover and handle. The three distinctions here are Publicly Traded REITs, Public Non-Traded REITs, and Private REITs.
After going through the subtleties of REITs, it is time to dive into the best paying jobs in real estate investment trusts.
12 Best paying jobs in real estate investment trusts
There are many openings when it comes to REIT jobs. Focusing on the important metrics makes it possible to find the ones that fit you best.
1) Real estate investor
This one is mostly for people with a certain mindset. However, it might all be worth it. The real estate investor has to purchase assets and work to push their value higher.
This can be profitable if you take the time to develop the right skills. Of course, it is important to know what to buy, when and where to do it, and decide when to sell.
Real estate investors need to know how to manage risks and understand the market and its fluctuations. It will also be necessary to develop strategies that fit the properties.
In terms of salary, the number can approach $130,000.
2) Real estate broker
If you are looking for a job that pays well in the REIT industry, look no further. The right candidate needs to be good at selling and negotiating. This can be done on behalf of a person or of a firm.
Unlike agents, brokers need a license and have to go through a qualification test. It can be lucrative because there is a self-employment component to it that gives more leeway.
The broker attends real estate auctions and supervises agents. This is a person that also helps put sellers on the path to the right buyers.
It is a job that is at the center of many different transactions in the sector because the broker has to deal with contractors, attorneys, and stakeholders.
The pay can even go over $150,000.
3) Real estate agent
This person makes the connection between the buyer and the seller. The market always has openings for this job because sellers and buyers need this link to facilitate the process.
The real estate industry is very vast, so some agents opt to put their attention on one specific sector. For example, it can be residential properties, commercial ones, and others.
Real estate agents need a professional license and can reach a pay of $112,000.
4) REIT Analyst
The real estate investment trust analyst keeps track of the different trends in the market and helps the finance and real estate departments make the best decisions regarding assets.
Mastering the art of research and handling huge workloads can help you excel at this job, which can have a salary nearing $150,000.
A bachelor's degree or a master's degree is a must for this position, along with 4 to 7 years of experience.
5) Real estate property appraiser
This is an area where having a keen understanding of the real estate market can be extremely useful. Moreover, the salary is quite interesting and can reach $142,000.
However, a bachelor of science degree is necessary, and it might take between three to five years to get there.
6) Real estate attorney
For this job, you must be versatile and handle contracts and tax issues. A real estate attorney also covers disputes over property ownership and facilitates transfers.
An attorney is one of the best-paying jobs in real estate investment trusts. It is possible to earn north of $172,000 with the proper credentials.
7) Real estate property manager
Maintaining a property is a critical aspect of building value in the industry because it is about pleasing the customer. The manager keeps two goals in mind all the time: increase revenue and make the asset more valuable.
The person also makes sure that maintenance is on point and that communication with tenants is fluid. The salary can reach $135,000.
8) Real estate developer
REITs need people in charge of developing projects from beginning to end. In this role, you will be the key person navigating designers, contractors, and subcontractors.
It can create opportunities because you are very close to the market and can observe what is really happening. Salary can easily cross $100,000.
9) Real estate acquisition jobs
The acquisition is an essential department in the REIT world. An acquirer is someone who has a good feel for the business and is at ease with finance.
It is a vast area that covers the analyst and the vice president of acquisitions. This range means that the salary can go from 80,000 to $200,000.
10) REIT asset management
This is about making the best of a client's portfolio and ensuring financial stability. The asset manager answers to the vice president in terms of acquisitions.
The objective here is simple; the asset manager has to maximize profits and keep losses to a minimum. To get the job done, it is necessary to identify the right trends and take advantage of them. The salary can hit six figures.
11) Investor relation officer in REITs
In an era where communication is essential, this is a position that is hard to ignore.
With this job, you combine finance, communications, and marketing skills for the proper flow of information between the company's management, stakeholders, and investors.
A bachelor's degree or an MBA in finance can help land this post, which has a salary that can reach over $160,000.
12) Human resource manager
This is an essential administrative role in a REIT. The person has to do the hiring and take care of salaries while keeping the workplace environment fluid and positive.
Tracking performances are also part of the job description. The salary can reach $228,000, which makes it a very lucrative option on this list.
Bottom Line
The list of best-paying jobs in real estate investment trusts shows the evolution of an industry that is constantly reaching new heights.
While there are many opportunities, success will indeed be possible only if you take the time to find a job that builds on your strengths.
REITs reward people who can identify patterns and use market trends to deliver for investors and clients.