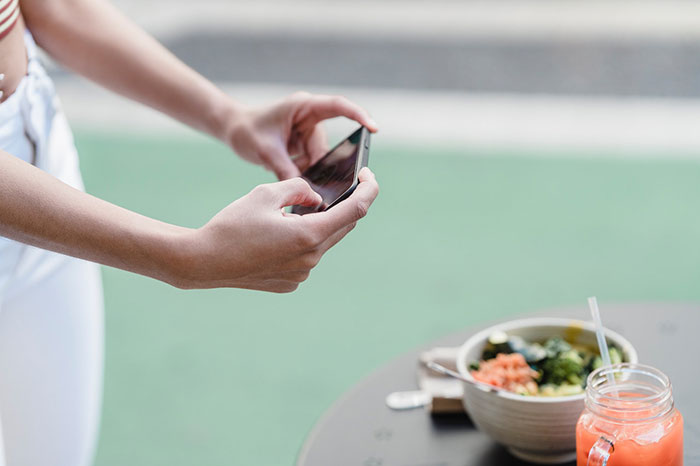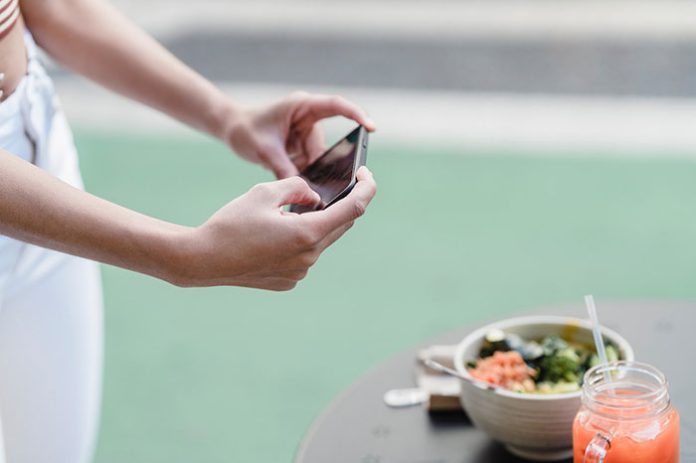 One of the best parts about being a vegan today is how easy it is to go online and find a community of fellow animal lovers sharing their tips for living a cleaner, more ethical lifestyle. Vegan Influencers can provide serious inspiration for those of us already living a plant-based lifestyle. With their natural beauty, charm, and drool-worthy aesthetics, they made going vegan look fun, attracting more people to the movement.
Top 8 Vegan Influencers On Social Media
Whether you're a longtime vegan or new to the world of plant-based living, influencers who recommend vegan brands can be a huge help in figuring out the best ways to live, eat, shop, and ethically beautify yourself. Here are some of our favourite vegan influencers and the products they love.
1. Shea Whitney Promotes Vegan Haircare
Beauty and style influencer Shea Whitney is known for her infectious approach to everything related to luxury, classic style, fashion trends and beauty, so when she recommended a vegan haircare line she loves, we knew we needed to take notice. The brand she's buzzing about? VEGAMOUR. You might have heard of this brand from its reputation for helping its cult following grow thicker-looking, healthier-seeming hair. Shea was vocal about joining the ranks of VEGAMOUR's true believers in a video where she recommended their serum, shampoo, and revitalizing scalp serum. "It's vegan, cruelty-free, and just way healthier," she enthused. Sign us up!
2. Lina Mayorga Shares Her Favorite Vegan Lipstick
TikTok star Lina Mayorga often posts videos celebrating her love of sustainable fashion and makeup, with lighthearted videos where she sings along to KPop and shares her latest shopping obsessions. We love her down-to-earth approach to beauty, including her enthusiasm for easy-to-access, fun-to-use drugstore products that just so happen to be vegan. She used an old-school tune and soft glam focus in a video promoting Lique's lip care products, showing how she blends her shades to create the ultimate romantic, old-school look.
3. Gena Hamshaw Offers Up The Best Ingredients for Vegan Cooking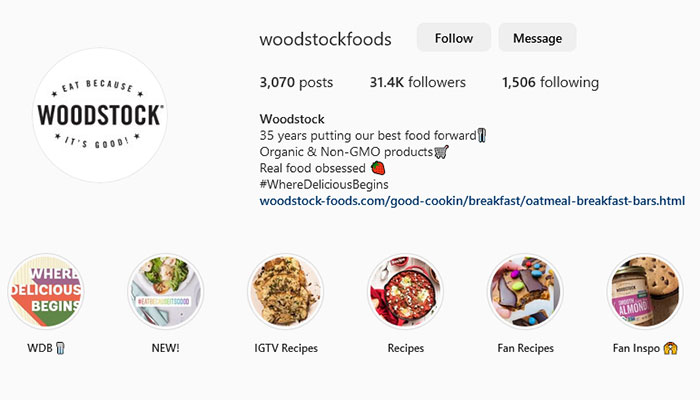 When Instagram sensation and vegan chef Gena Hamshaw set out to promote her latest cookbook The Vegan Week, she partnered with the brands who created the products her fans would need to execute her recipes to perfection. Hamshaw is known for easy yet indulgent vegan recipes that make switching to a plant-based diet positively delicious, so we were excited to hear about the products she suggested using in her latest offering. In a post spotlighting a giveaway she organized with healthy, organic, non-GMO food brand Woodstock Foods, Hamshaw shared a haul of pantry staples and snackable goodies followers could use for culinary inspiration. Tasty, vegan, and organic? It truly doesn't get better than that.
4. Matthew Sanctuary Celebrates Vegan Sleep
When it comes to going vegan, you probably took a close look at the food in your pantry and the ingredients in your makeup cabinet and figured you were good to go. But as Britain's most popular vegan influencer, Matthew Sanctuary, points out in a video promoting vegan mattresses, you might be surprised at some of the less-than-animal-friendly ingredients used by popular sleep brands. Sanctuary breaks down the problem and showcases vegan alternatives made by his partner brand Vegan by Vogue to help plant-based followers get a more restful and guilt-free night's sleep.
5. Dishes By Daisy Samples Vegan McDonalds
Is it just us, or was one of the hardest things about going vegan giving up fast food? Sometimes there's nothing you want more after a long day at work than to hit up the McDonald's drive-through, but if you're a vegan, it's usually better to keep driving! Not in the UK, where TikToker Dishes By Daisy shared her enthusiastic review for McDonald's UK's newest plant-based offering, the Double McPlant. Offering the same nostalgic taste as classic McDonalds in a totally plant-based, guilt-free form, Daisy paired her burger with a drink and fries, saying it had "everything you want in a fast food burger." The takeaway? "McDonalds definitely knows how to do a good vegan burger," Daisy said.
6. Ashley Renee Celebrates Vegan Eating for Toddlers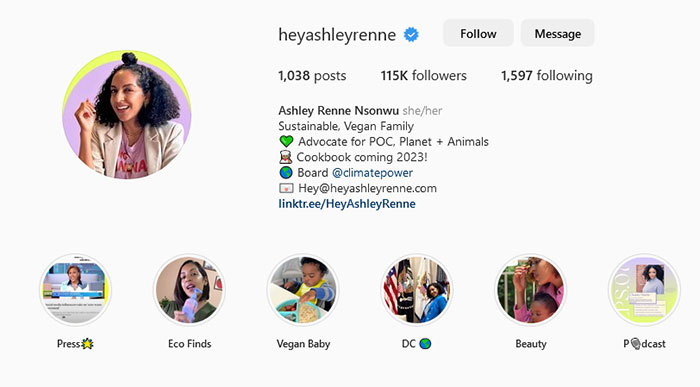 As the proud mom of an energetic toddler, Instagram influencer Ashley Renee is a big fan of getting cleaner, better-for-you products into your life in the easiest way possible—and yes, that includes fast food! In a recent post, Renee shared her family's experience visiting Kevin Hart's new all-vegan fast food outpost, Hart House. It was her son's first time sampling fast food. She felt good about taking him to a place that made toddler-friendly munchies free of any of the hormones, artificial colours, preservatives, or other suspicious ingredients that make conventional fast food less than vegan-friendly. Renee was happy to find such an easy, tasty dining experience the whole family felt good about.
7. Gabrielle Reyes Digs Into Vegan Cheese
Speaking of feel-good vegan snacks, is there anything more comforting than cheese and crackers? We don't think so—and neither does TikTok's famous "singing chef" Gabrielle Reyes. In a recent video, she shared her love for Babybel's brand-new vegan cheese. Yep, you read that right, your wax-coated elementary school favourite has gone green, and Gabrielle was a big fan of their dairy-free, plant-based offering. She even offered a pro tip for those of us seeking to recreate the nostalgic experience of our childhood lunchboxes, suggesting that her followers try storing their cheese in the fridge for at least 20 minutes before taking a bite.
8. Yanni Georgoulakis Veganifies Classic Nachos
There indeed are few better snacks than the noble nacho. Creating the perfect blend of flavours, textures, and tastes, a hardy plate of loaded nachos makes the perfect game day, after work, or anytime snack. But how do you make the perfect plate of nachos if you're avoiding dairy-based cheeses? Chef, TikToker, and influencer Yanni Georgoulakis came up with a creative solution in a video where he shared his surprising vegan nacho hack, making a big plate of loaded nachos topped with Helman's latest vegan mayo in place of the traditional crema. Veganaise has long been a standby product for many plant-based eaters, and this hack is a great way to bring extra creaminess to your nacho experience.
Final Thoughts:
Whatever type of product you're looking for, the odds are that there's an influencer or two out there sharing it. Go down the rabbit hole by searching the vegan hashtag on your favourite social media site, and see what surprises the internet has in store!