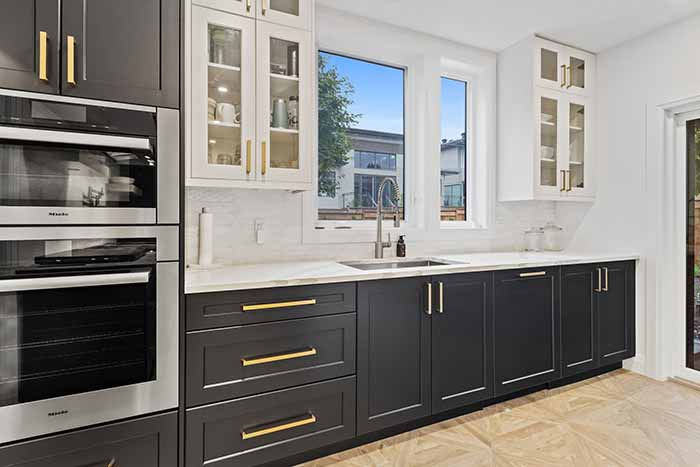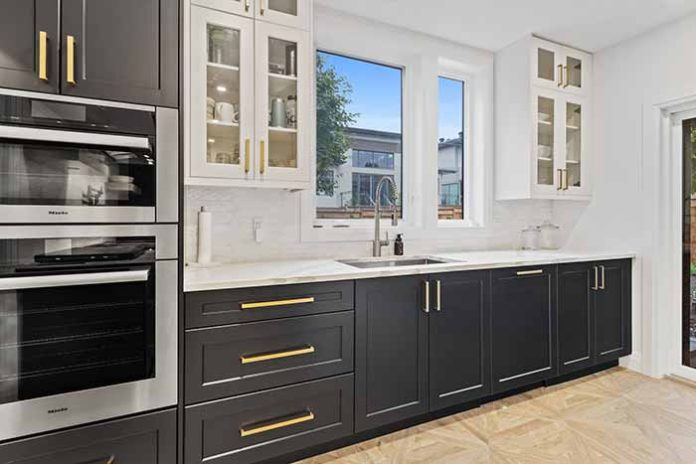 Cabinetry is often one of the first things that catches someone's eye when they walk into your kitchen. This is why it's critical that it makes a good first impression.
If you're looking into changing up your kitchen cabinets, you'll find that it's not as easy as just quickly picking one out. It takes time and patience to figure out the right look, material, and size for the kitchen cabinets ideas
Suggested: Loft Conversion
Top 6 Kitchen Cabinet Remodeling Tricks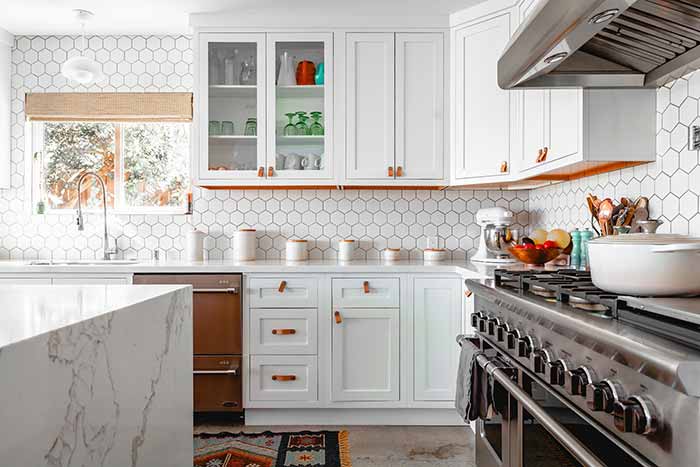 Below are some tips to remember to ensure you pick the perfect kitchen cabinets.
1. Consider the Kitchen's Style
One critical aspect you'll want to do is contemplate your kitchen's design. For example, are you renovating the entire space, or will you need to match your cabinets to its current appearance?
There are six kitchen cabinetry styles to choose from:
Mission
Traditional
Shaker
Beadboard
Slab
Handle-free
The good thing about kitchen cabinets is that most will remain in style for years, so there's no need to worry about them quickly looking outdated.
When searching for custom kitchen cabinets in Phoenixville, PA, you'll also find that the embellishments on these handcrafted pieces can also be adjusted. This ranges from fancy door knobs to modern sleek ones.
2. Watch Your Budget
It's also crucial to carefully create a budget. It's easy to overspend on cabinets, especially if you're excited and want numerous features.
The first thing to do is set down how much you're willing to spend. This will give you a general price range and help keep you in check with your funds. Once you do, research cabinetry in this range.
Along the way, you might come across cabinets that are a bit more or less than your budget. If you think the benefits are worth investing in, spending extra is fine. However, don't let it be too much, or you'll find that your cabinets will end up being a major hassle rather than something to enjoy.
Some companies also offer payment plans. This way, if you see something you like, you can invest in it while slowly paying it back over time. So you not only get the cabinets you love, but the financial investment won't be so shocking at first. However, remember that there might be some catches if you do this, such as extra interest.
3. Research Different Wood Types
Cabinets are built of countless wood types, each of which has its own distinctive looks and needs. In most cases, cabinetry will be constructed out of either:
Pine, oak, and hickory are ideal for those on a budget and looking for more options. Maple and cherry are pricier and sometimes harder to find, but both are extremely durable and withstand moisture better.
Besides their different looks, the woods have specific maintenance needs. For instance, pine is very porous, so it absorbs things easily if not treated. So if there's a food stain on it, you'll need to wipe it off quickly, or it could soak in and discolor the cabinet.
Suggested: Cocobolo Desk
4. Calculate How Much Storage You Need
Another aspect to brainstorm is the amount of storage you'll need. For example, do you prefer large spaces for plates and utensils? Or do you need smaller cabinets for food?
The best way to do this is to multiply your current kitchen cabinet's width, depth, and drawer number. This measurement informs you of how much kitchen cabinet frontage you'll need. Based on this, you can then increase or lower the number depending on your needs.
5. Review the Installation Process
Apart from the cabinetry's aesthetics, it's also important to check out the required installation. For example, will you need the services of a professional, or do you prefer to install them yourself? While there might be a slight fee for a professional to install them, you can rest assured that they'll be put in correctly.
6. Determine if You Want Extra Features
Cabinets surprisingly come with a handful of unique features, many of which are often unknown. For example, under-cabinet lighting creates a beautiful soft ambiance that helps you see better when using your countertop.
You might also consider pull-out drawers. These are often deeper than your average cabinets and easier to reach into. Thanks to this, they serve not only as great storage space but can help keep your kitchen neat.
Another option is to have a special cabinet built in for your trash/recycling or certain kitchen ingredients, like spices. This way, they're organized but hidden.
Conclusion
There truly is no end to the interesting things you can do with your new kitchen cabinets, which is why it's important to consider what you want out of them.
Kitchen cabinets can make a powerful design statement, but picking the right type is essential. With this information, you can better determine which option might be best for you.
Suggested: How to Refinish Dining Table