While we all had to sit at home for quite a long time during the Quarantine, you must have thought to redecorate your house to break the monotony. Further, YouTube videos might have inspired you to try your hand at DIY kitchen ideas.
Even though decorating your kitchen might seem like a tiresome job, it can be really interesting at times specifically when you take a glance at the end results.
The Importance of DIY Kitchen Ideas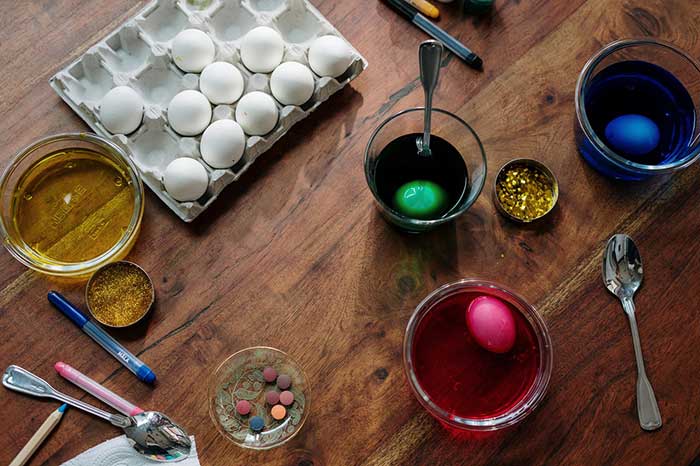 The kitchen is a crucial part of your household. It decides the whole vibe your house has to carry. An aesthetically appealing kitchen with clean shelves and modern accessories will elevate the entire vibe of your place. Whereas a dull themed kitchen with average-looking shelves may not be as pleasing.
To help you step up your game, we have provided a detailed account of DIY kitchen ideas that you can follow. Be it designing the layout or decorating your kitchen, we have covered it all!
How to Design a DIY Kitchen Layout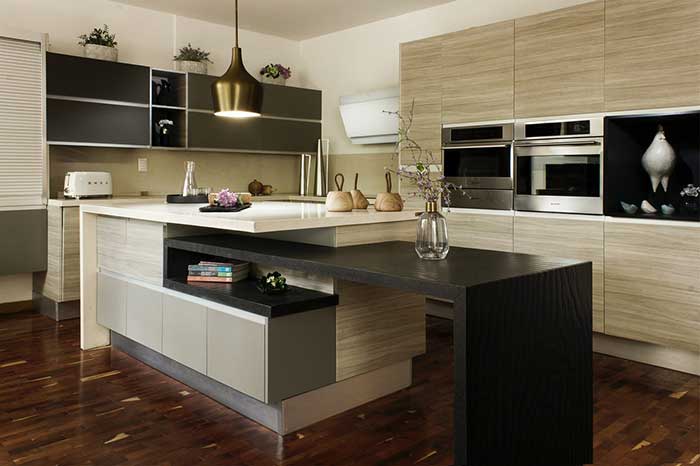 The layout is basically the whole structure of your kitchen, including the theme, placement of counters and shelves, etc. Although designing a layout and implementing it might require expertise, you may be able to do it easily by following specific guidelines:
Firstly, reduce traffic in your kitchen by adding a space, preferably a pathway or mudroom, just before your kitchen entrance. This will help in controlling chaos. Also, make sure that the path to the kitchen is hazard-free.
Secondly, design the floor plan to keep the main fixtures close to each other. No one would want to go fetch a utensil from one end, go wash it from another end and finally use it on another corner. That's really Annoying!
You might not have noticed, but we spend the majority of our time at the sink. So, locate the sink first on your layout and create the design accordingly. Moreover, find your stove on an exterior wall to make the installation of ventilation easy and make sure that you have cleaned the walls properly and disinfected them from termites.
Lastly, create a proper floor plan and visualise it. This will provide you with a clear idea of how a kitchen will practically look like. You can then make adjustments as per your liking.
Renovation on a Budget for DIY Kitchen Ideas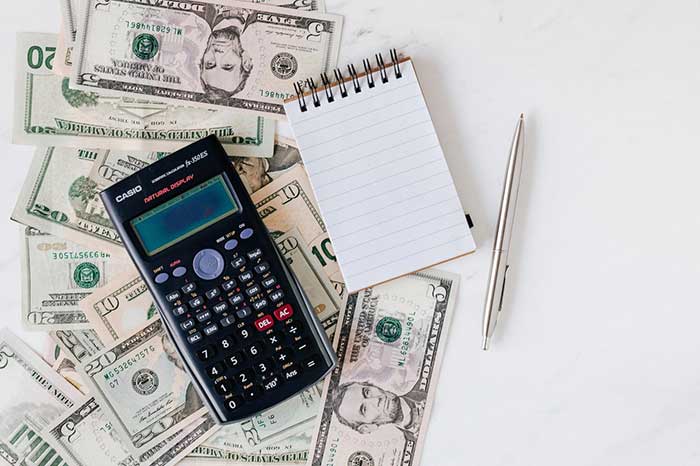 Renovation is a costly process that might drain your savings. Before you pay such an opportunity cost, we will provide you with DIY kitchen ideas for the renovation that will not break the bank!
Refresh the Paint
It is easier than you think. Go to some DIY shop, buy coveralls, a brush, and a bucket of paint. Come home, move the furniture aside, wear the coveralls, and start painting.
Chipped off paint that is dull in color will really bring down the whole look of your kitchen. A little effort that you will make will have far more satisfying results. Not to mention the new and improved outlook of your kitchen after decoration.
Use White Paint for Outdated Cabinets
When planning to renovate your kitchen, broken and outmoded cabinets may be your biggest worry. Well, we have a simple solution for that as illustrated below!
Paint Them All with Bright White
Yes, you read it right! White paint can do wonders to outdated cabinets and bring a shine to them. You will be astonished to see the results.
Do not throw your old appliances away
During the renovation, look out for old appliances and utensils. Once found, clean them up with an abrasive cleaner. or you can call a team of professional cleaner to your House. Most of the appliances will be good to go after that. You can give the damaged ones away for repair.
Re-Paint the Furniture
While you paint the walls, you might as well gather old furniture and paint them. Who knows? The results may leave you in awe!
And believe me, painting old furniture and repairing it is highly inexpensive compared to buying some new stuff, especially in times like these, where inflation is at its highest.
Customize Your Storage at a Low Cost
You might have stuffed monthly groceries into the cabinets several times due to storage issues. Do not worry, you are not the only one!
Most of us face the problem of insufficient storage space in our kitchens, which leads to stuff up. To prevent this in the future, pay special attention to customizing storage during the whole renovation process. Several accessories are affordable; they serve the purpose of expanding storage in your kitchen. Such features include pull-out-tray, sliding pantry doors, and much more. Usage of such accessories will indeed boast up your storage.
DIY Kitchen Ideas for Decorations
Decorating your kitchen with fancy accessories is as significant as renovating it. An empty kitchen with minimal accessories may not be very pleasing to the eyes. Though you can buy decorative material from showrooms, some useful DIY kitchen ideas will help you create superlative kitchen accessories at home.
DIY Storage Kitchen Jars
Be it spices, coffee, tea, or sugar, all of them require a storage jar that is large enough to store huge quantities. If you want to make them at home, it is not that difficult.
Things you need are:
3 porcelain jars
Black porcelain paint
Paintbrush with a decent tip length
Baking tray
Indian ink and paper to practice
Free downloadable inspiration sheet
The Technique to Follow
First, you will have to practice how to write different phrases and names on paper with ink. Once you have perfected your hand at it, fetch the jar and write on it using porcelain paint. In case you have messed up, worry not! You can scrap it off quickly.
After you are done with painting, put them on the baking tray and place it in a preheated oven. After 35 minutes, take the tray out and let it cool.
Voila! There you have it! Your own hand made storage jars.
DIY Storage Cart
As we have discussed earlier, storage is one of the main kitchen-related issues. However, you can solve it yourself through DIY kitchen ideas.
Things you need are:
Pencil, ruler, measuring tape, bubble level, and possible T-square
Sandpaper
Wood screws
Primer
Paint
¼" or ½' plywood
Brushes and rollers
Power drills and bits
Painter's tape
A kitchen cart
The Technique
To make this storage cart, drill holes at the cart's sides to insert panels on three of its sides. After inserting, sand it all down with 210 grit sandpaper and then 22 grit sandpaper. After this, tape it and paint it.
Once you are done painting, let it dry.
Lastly, add the cabinet doors with hinges, and there you go. Your DIY storage cart is ready!
DIY Herb Garden
Living green life is highly beneficial for humans. What could be better than that touch of nature in your kitchen? Those greens will really lift up your kitchen's overall look, all the while adding beauty to it.
All you need is:
Utility knife
Hand saw
6 plastic bottles
1-¼ hole saw
12 metal buckets
24 screws
Drills
8 feet of 1×4 lumber
Sandpaper
Brush
Wood strain
White spray paint
6 ready-to-plant herbs
Screwdriver
The Technique to Follow!
To make the shelf, cut wood the lumbers into three 15 inches long panels and two 25 inches long panel and trace bottle caps on 15-inch wooden panels starting from the middle, keep them 5-inches apart. Once you are done, secure your wood and drill those holes with the help of a driller.
Now add six brackets on each of the two 25-inch wooden pieces.
After this, put pencil marks at each corner of the three 15-inch panels and join them together with 25-inch discussions using a driller.
For making those small white pots, cut the six bottles with a utility knife into gobbler shaped planters. Then, paint them white. After they have dried, unpot the herbs and transfer them to your DIY pots.
The procedure might be complicated, but you will surely love the results.
DIY Donut Apron
We have been focusing on DIY kitchen ideas to decorate the kitchen for a bit too long. It is about time we should focus on accessorising the chefs present in the kitchen.
Also, if you have admiration for cute stuff, you will like this one.
Things you need:
Plain white apron
Iron-on transfer paper
Scissors
Canon PIXMA MG 7520 Photo printer
A picture of donuts
The Technique to Follow
All you have to do is print donuts' picture on transfer paper using a printer, preferably Canon PIXMA MG7520, and flip the paper onto the iron. Afterward, iron it without the steam.
The whole process is as easy as it sounds. Go on and try it out!
The Bottom Line:
Budget is a significant cause of concern for the renovation and transformation of one's kitchen. Nonetheless, DIY kitchen ideas can save your day and savings, and you can transform your basic kitchen into an exceptional one with minimal supplies. All you need is a bit a self-confidence, and of course, you will have to let go of procrastination. So, what are you waiting for? Get to work ladies!