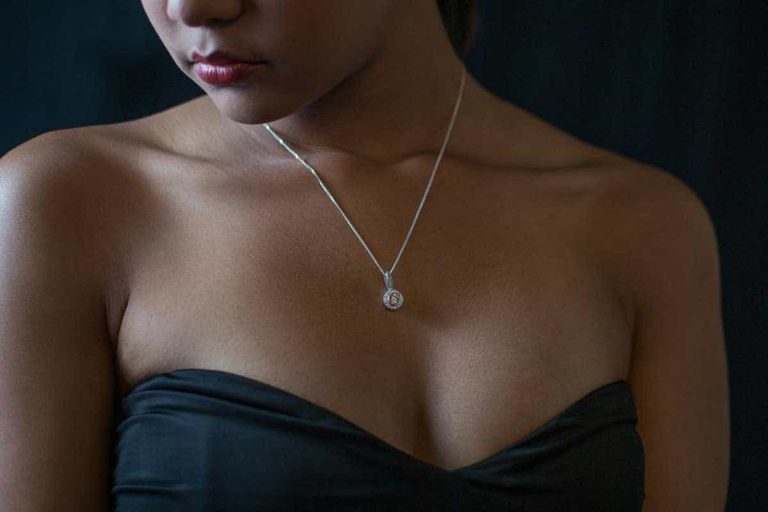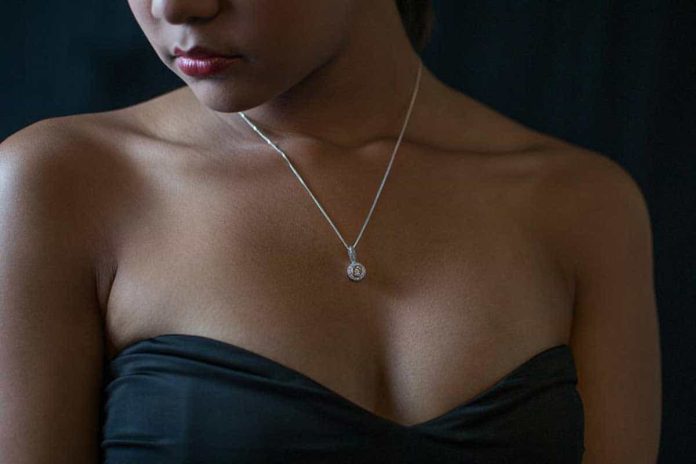 Learning how to pair jewelry with an outfit can enhance your looks even further. You can match your favorite jewelry with a complementing outfit to make heads turn or have an attractive option for everyday use at work. Are there any rules that help people combine their jewelry with outfits?
The answer is – No.
However, there are various ways that you can use to increase the appeal of your outfit by learning a few tricks and paying close attention to your accessories.
Everyday Tips On Matching Accessories For a Perfect Style Statement
This article highlights a few recommendations that can come in handy during need. These suggestions have been a true lifesaver for me over the years and I hope they can offer you the same respite.
It is worth mentioning that adapting these recommendations will get influenced by your taste, choices, and personality attributes. An outfit can make a statement only when it complements you, and hence doing your due diligence is critical.
Pairing Necklace With Outfit
A great way to create an appealing look is to opt for a necklace that dazzles everyone around you. Numerous necklace options available online can help you identify the right fit for you.
Gemstones are a vital aspect of jewelry. They help enhance the look of a piece, whether you go for valuable sapphire or diamonds. You can use these gemstone pieces with other accessories to create a stunning look.
There are a few tricks that can help you have a better combination of your necklace and outfit:
A necklace to enhance the aura created by plain tops and solid shirts
Layered necklaces or statement pieces to complement high necklines (These can include collared shirts, turtlenecks, or mock necks. If you want to create a professional attire, layered necklaces are your go-to option. However, if you are attending a party or an event, then a statement piece can do it.)
Your body gets a defining characteristic via a necklace when you wear a loose shirt. It helps to detail your shirt from overshadowing your entire look. You can go for heavier texture necklaces which help attract attention against any fabric.
If you plan to wear a v-cut top or t-shirt with jeans to show your cleavage, it is ideal to go for gold or fine-silver chains or any other minimalist necklaces. You can complete the look with an eye-catching pendant.
Also Read:
Wearing the Right Earring
Earrings are vital pieces of jewelry. When you interact with anyone, your earrings are the first things that the other person notices. Therefore you must choose the right set of earrings to complement your outfit.
You can have studs for any professional setting or everyday wear. You can pair them with any outfit.
Any bold earrings can help make your outfit look luxurious. These can help bring all the attention to your face. You can use contrasting earring colors with your hair to highlight your earring.
Wearing earrings when you are opting for a high neckline can help attract attention to your face.
Bracelets or Watches to Pair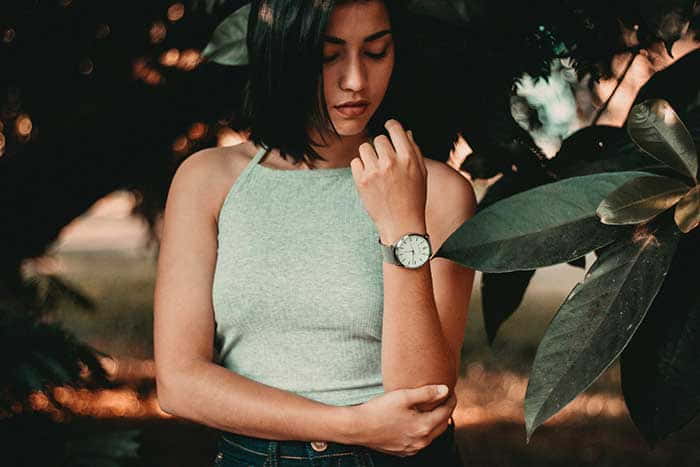 Watches and bracelets help highlight your hands. There are numerous watch options available in the market with the boom of smartwatches. You can put any of these on for an appealing and trendy look.
You can refer to the following tips to enhance the combination of your bracelet and outfit:
Bracelets look great when you pair them with tank tops or short sleeves. They help enhance your look and add a characteristic color to it. Going minimalistic can also be a great idea with a bangle or chain.
Bracelets also look great with cuffed shorts.
You can have a set of watches that you can use for different occasions. Numerous options have a metallic luster to complement the look of your jewelry.
It is advisable to go for watches instead of bracelets when wearing long-sleeved shirts. It is essential, as you want your bracelet to move freely and not get caught by your shirt. However, if you are rolling up your sleeves, then you can consider bracelets.
Complementing With a Ring
So, you have taken care of your necklace, earrings, bracelets, and watches. The next piece of accessories you need to pay attention to is your rings. Rings can go with any outfit and can even help you create an impression in the minds of onlookers. You can refer to the below pointers for the same:
You can wear your rings with long-sleeved shirts as they look cute. The sparkle of the rings helps draw attention to your fingers and hands, which are otherwise unnoticed.
If you are wearing long-sleeved shorts with holes or mittens, your rings won't work.
Conclusion:
With that, you have learned how to pair jewelry with outfits and are ready to create a bedazzling combination of jewelry and clothing for every occasion. Do comment below if you tried these tips and found them useful.