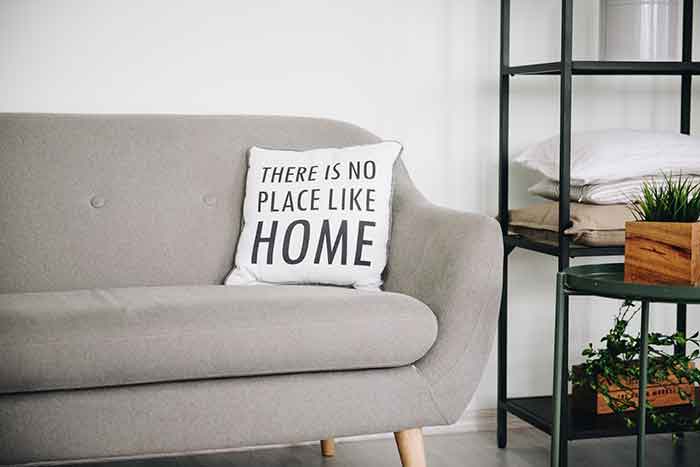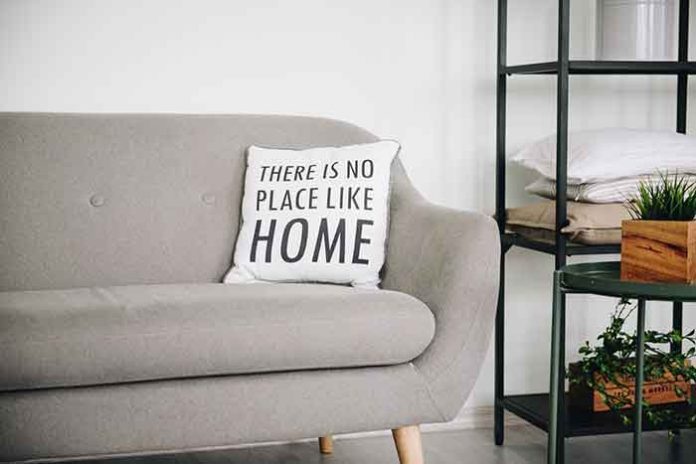 Most homeowners want to make sure that their home is a nice intimate place to spend time in, but many are often at a loss for how to create a comfortable atmosphere. While certain decor can help, that doesn't always do the trick.
6 Remodeling Tips To Make Your Home More Welcoming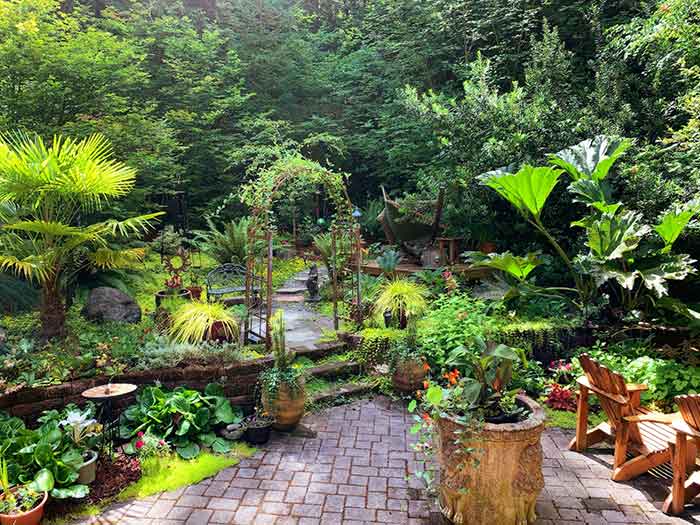 Sometimes, a simple remodel is often the answer. Below you'll find some unique ways you can remodel your home to be more welcoming.
1. Incorporate Natural Lighting
While chandeliers and lamps are useful, adding as much natural lighting as possible is one of the top ways to help make your home welcoming. This could be by installing new windows or sliding doors. If you prefer to start small, incorporate mirrors or shiny objects that will reflect any beams that shine in. Also take into consideration the fabric of living room curtains, as they can complement your natural lighting needs.
Your home's paint scheme should also be considered. Lighter colors reflect sun rays better compared to darker ones that tend to absorb them. Because of this, it could be beneficial to repaint your home or the areas where you want to increase natural lighting to encourage this.
2. Get a New Fireplace
A great way to make your home feel more open is to add a new fireplace or rethink the one you have. Whether gas or wood-burning, it creates a cozy atmosphere that encourages others to sit around and mingle.
If you think this might be the right step, first reach out to a hearth & fireplace installer in Oakland, MD. Often, there will be a showroom that you can visit to see hearth and fireplaces in person. A professional will usually guide you around the room to point out models that fit your preferences. You can often set up an appointment for an expert to do an in-home consultation to ensure that the size and requirements fit. Once you find the perfect one, you just need to arrange a time for it to be installed – it's that simple!
But while the fireplace's aesthetics are crucial, also consider its type. The main ones are:
Wood-burning
Gas-burning
Pellet-burning
Each has its own pros and cons, so it's important to fully research and ask questions about them before making a final decision.
2. Open Up the Entryway
This area is one of the first that guests experience when entering your home. Despite this, many living spaces don't have the best entryways. Some tend to be very small, while others might seem cluttered. This could take away from the ambiance you're trying to display. Knocking down a wall or reconfiguring the area will open up the room.
A statement light might also be worth adding here as it will illuminate the space better, making it appear larger. This could be anything from a chandelier to a small table lamp.
3. Add a Kitchen Island
If your kitchen doesn't have an island, it might be worth installing one. Kitchen islands might seem like they take up space, but they can surprisingly bring a space together. They also provide more storage so appliances and other goods can be hidden. Better yet, because of its vast counter space, you can add chairs around part of it, inviting others to come have a nice chat or meal while you're in the kitchen.
Kitchen islands can be easily customized, including their size, shape, and countertop material. You'll also find that they can be made to fit your budget. So while it might take some time to research and understand what you want fully, the investment will be well worth it.
5. Get New Flooring
If your home's flooring looks worn, dirty, or outdated, it can negatively affect someone's view of it. Often, if this is the case, it can make it seem like your living space is falling apart or cheap.
One of the top flooring choices is distressed hardwood. This is sturdy but doesn't look as new and shiny, which gives it character. To get the distressed appearance, it will either be hand-scraped or wire-scraped. Hand-scraped usually has a lighter, handcrafted look, while the latter is a bit more subtle with its lines.
You could also go with carpeting, tile, stone, or vinyl – there are several options! Regardless of the one you choose, you'll find that it will give your home a much-needed boost to make it more welcoming.
6. Landscape the Front Yard
Adding a lush garden, window boxes, shutters, or outdoor decor can significantly impact your residence's appearance. Simple things like this make your home seem happier and show that you enjoy living there – things that will instantly make visitors feel at home.
Conclusion
Consider numerous remodeling options if you want to make your home more welcoming. By pondering these ideas, you can be more inspired to figure out what you might want to change in your living space.