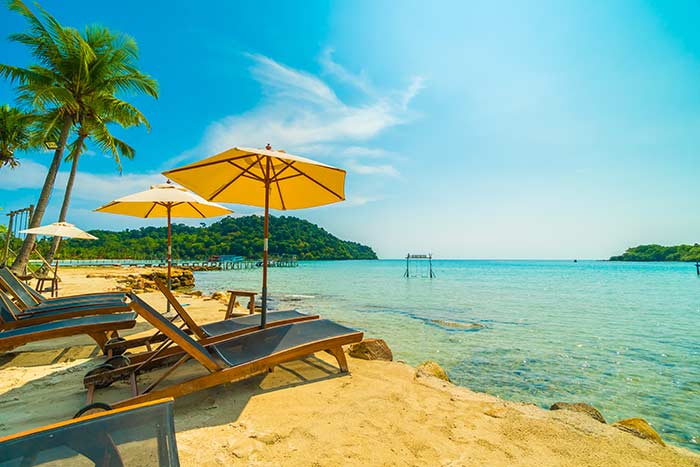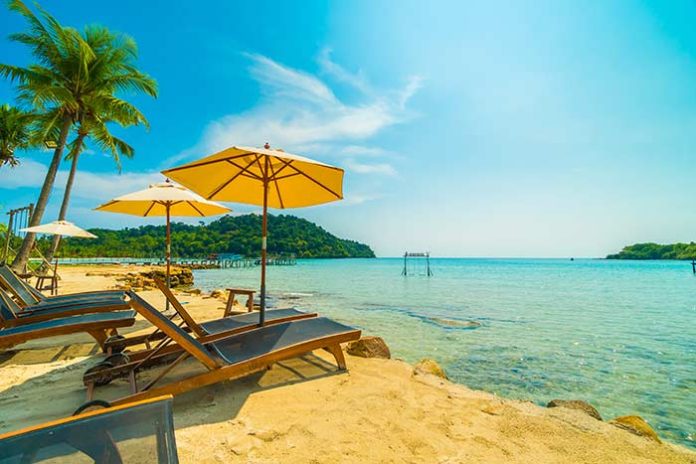 Are you planning your trip to Cancun first time or you are confuse what to do in Cancun? We are gonna grab essential tips to travel to Cancun to make your trip long lasting. Cancun owes a lot of its charisma to the glorious beaches and the water sports that manage to pull hordes of international tourists to this location just like Los Angeles to make sure they have a memorable time here. It is on the southeast side of the Mexican shore, right on the Yucatán peninsula's tip. One of the most visited locations in Mexico, it is built keeping the tourist's needs in mind. The pristine, sunny beaches and the turquoise blue water make this city all the more charismatic.
Here is our Brief Cancun Travel Guide for a Hassle-Free Trip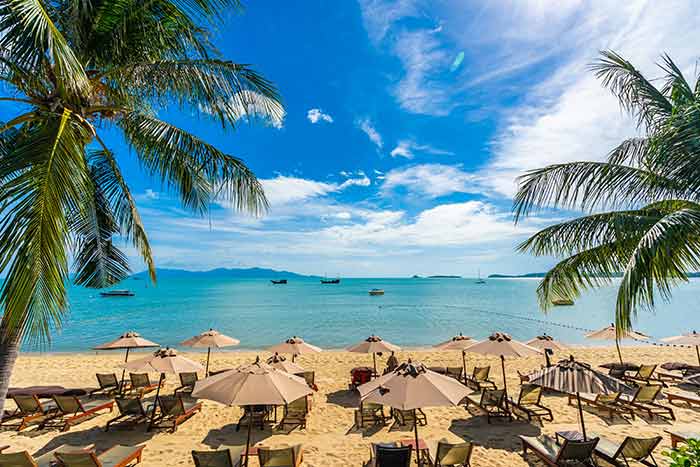 Get in and Around
Get In: The first thing you need to decide in planning your Cancun tour is how to get to the place. The most preferred way to get to Cancun is through Cancun International Airport (code: CUN), which is about 6 miles away from the white sand. From here, you can take a private shuttle through Cancun airport transportation or rent a car to your hotel.
For hotels, you can choose either Cancun beach (famous hotels include Zona Hotelera, Cancun Hotel Zone, etc.) or Downtown (popular hotels include Blue Star, Sheraton, etc.). You can also hit Punta Nizuc; the place is completely devoted to tourism boasting Club Med resorts, the Riviera Cancun Golf Resort, and Wet and Wild Cancun Water Park. Before booking a hotel, check their reviews online (better to book them before starting your trip).
Get Around: You can use buses, taxis or cars to get around the city. The bus is the cheapest with charges in the center of town starting at around MXN$10.50. The taxis aren't costly, with basic fare starting at MXN$20, but make sure you negotiate and fix the price before hiring. The last and best option for a road trip is the car if you want the freedom to move around in Cancun. You can book taxis even from the airport with prices starting from around MXN$30 per day.
8 Places to Visit in Cancun
Tulum Ruins give you a beautiful view. You can enjoy it more if you decide to travel on a bike or you can climb up a tall pyramid to view the rich jungle around it.
A 4 hrs drive from Cancun is the Oxcutzab town, known for its citrus industry, where you can also travel to its market and churches.
Zona Hotelera will seem like a duplicate of the Las Vegas arena (minus the casinos), and you can explore its coastal line and luxurious hotels.
Get a peek into the pre-Columbian civilization at the Mayan ruins.
Archeology lovers must go to Chechen Itza, Tulum, and Coba.
Downtown Cancun is a peaceful place to feel the warmth of local culture. The Mexican-style cuisine offered in many restaurants is a good choice.
Situated about 10 miles off the shore of Cancun, Isla Mujeres is an ideal location for reef diving and ocean swimming.
Visit Playa del Carmen beach resort, famous for its stunning beaches and top-class cocktail bars.
Things To Do in Cancun
Pay a visit to the luxurious hotels lined along the Caribbean coast.
The beachside restaurants of Nichupte Lagoon will surely make you enjoy the meal.
The mangroves of Ruta Maya have waterholes with fresh water, and you can enjoy a private dip there.
Get hotel booking in the affordable hotels of Ciudad Cancun.
Ride along on a bus to the beaches and enjoy a quick view of the town.
Go for a bike ride or walk to delve into the cultural offerings of Yucatan.
Shopping and Sports in Cancun
Get that golfer in you out and hit on the Championship golf course.
Get enthralled with the water sports at the Great Mesoamerican reef.
Spend the day snorkeling or experience scuba diving. You can also enjoy the surfers' competition on the thrashing waves.
Fishing competition lets you pull up the rod to win lottery prizes.
For shopping, you can go to Mercado 28 – a handicraft market- to take some souvenirs home.
For the hi-fi shopping mall, you must visit the Plaza Las Americas.
How to Spend Nightlife in Cancun?
Downtown Cancun offers you many nightclubs and bars with live music. Cancun's Hotel Zone is popular for its rich nightlife, evident from its high-class nightclubs and up-beat bars. Live music can be according to your taste, like disco, R & B, as well as salsa. It's up to you to drink and dance as much as you can.
Cancun Festivals
Cancun thrills the tourists with regional festivals that keep changing each month. The Chichen Itza ruins inaugurate the Summer Solstice. The Cancun International Film festival (CCIF) in November is something the whole global film industry has set its eyes on. The Holy Week festivals will strongly follow a religious theme.
Conclusion
Cancun is definitely worth a visit for beachgoers and water sports enthusiasts. It is a little more expensive than other beach towns, but you can always save money by staying at cheap hotels and dining at affordable restaurants. The climate is tropical, and the summer temperatures hover around 95°F (35°C). Make sure you plan well and follow our guide to enjoy your Cancun tour to the fullest.