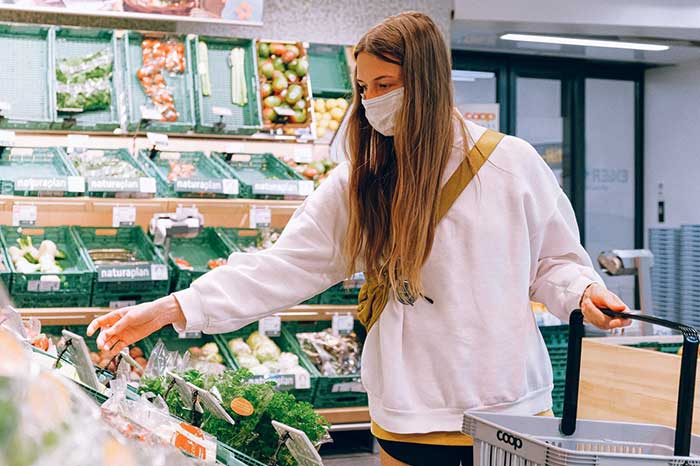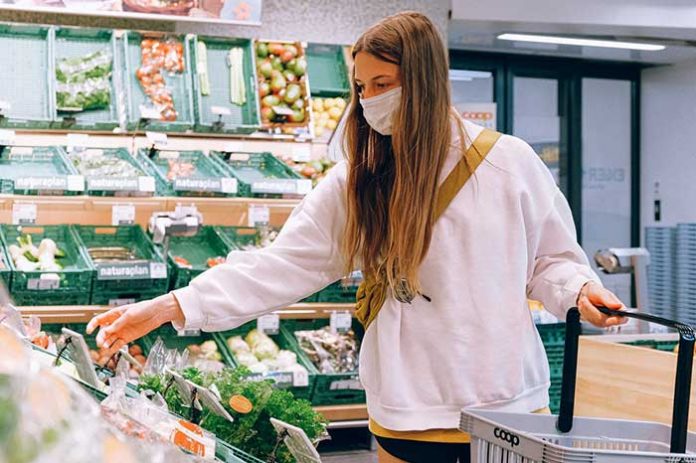 Grocery stores are places of wonder, happiness, good vibes, and abundance. However, running a grocery store can be a real challenge considering all the issues the owner and workers have to face every day. In the post-COVID world, the market has changed. Now, maintaining a retail business is even more challenging because of online shopping. Especially, the pandemic has made things harder for small businesses. That's why we're here to tell you some of the common problems grocery stores face almost every day, along with a few workable solutions.
Top 4 Most Recurring Problems Faced by Grocery Stores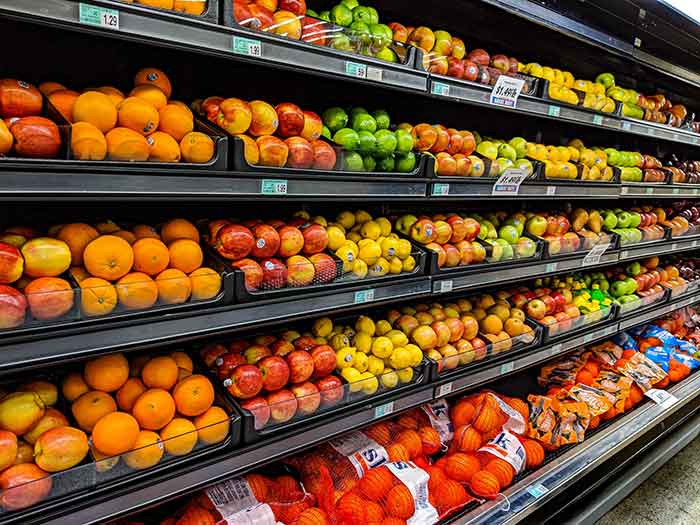 There are a few challenges that all grocery stores have to deal with, regardless of their location. It is imperative that retail business owners understand these challenges and take adequate measures against them.
1. Inventory Loss is the top issue at Grocery Stores
Managing inventory can be a difficult task for grocery store owners. Running the store and trying to prevent inventory loss or shrinkage caused by theft or damage makes many store owners vulnerable. Not to mention, perishable items such as fruits, vegetables, and meat products are prone to spoilage. This is a daily struggle.
2. Crimes at the Grocery Stores
Theft is one of the greatest challenges that grocery stores face. According to the Centre for Retail Research, the UK retail shrinkage in 2019 caused by crime amounted to about £5bn. It's not only the shoplifters that steal, but also the employees. Fortunately, there are plenty of solutions to prevent grocery store employee thefts.
3. Employees can get injured during Work
Workplace injury is a very common situation that all employers have to deal with. It might not seem like it but there are many risks and dangers present in a grocery store. For example, moving around high stacks of products have a potential risk to fall. Plus, heavy lifting can cause damage to muscles and nerves. In fact, a study shows that 83% of grocery store employees suffer from some sort of musculoskeletal disorder after working there for one year.
Moreover, tight spaces, jagged edges, and slippery floors pose the same threat to customers also. If you aren't careful about this, it can cost you millions of dollars in compensation charges or defense bills.
4. Property Damage and Maintenance Costs for Grocery Stores
Just like any brick-and-mortar building, grocery stores are liable for property damage. The rolling equipment is the biggest culprit in the wear and tear of walls and floors as they heavily scratch the surfaces. Unprotected storefronts, especially glass display cases are at a big risk of car accidents. All this damage and maintenance cost falls on the owner.
How can you Resolve these Grocery Store Problems?
Out of so many valuable solutions, the following few are worth applying.
1. Get an Insurance Plan for Your Grocery Store and Employees
Grocery stores and other smaller shops are generally able to save a significant amount of money through insurance coverage. There are plenty of excellent business insurance plans out there that protect the interests of retail business owners.
A good insurance plan can be extremely valuable in case of accidents occur or unforeseen incidences take place. In the worst-case scenario, a fire or a flood could cause your store to go out of business. Damages to your roof caused by poor weather conditions can be very costly.
Likewise, accidents can happen at any time. You should protect your employees from workplace injuries and the consequent lawsuit through workers' compensation coverage. Additionally, liability cover is also something that you should take seriously. Since lawsuits can quickly become awfully expensive, they can easily lead to financial ruin.
Read More: Why is Safety Workwear So Important in Workplaces?
2. Improve the Security System of Your Grocery Store to Prevent Theft
Choosing a more advanced security system can potentially save you a lot of money in the long run. If possible, hire security guards and position the cash register in a way that allows you to face the store and spot theft more easily. CCTV cameras are useful in catching the culprit of shoplifting. Don't forget to place trackers or alarms on the products. Security cameras and systems should be regularly inspected to ensure that they are working properly.
Additionally, Churchill Security Limited recommends regular staff checks. Even though this may be uncomfortable, it is necessary. A better way to prevent employee theft is to build trust with them. If you treat them well, pay them adequately, build a friendly relationship, and recognize their efforts, they are less likely to commit theft. In fact, the benefits of employee recognition include greater transparency, more trust, and higher morale.
The security company also advises shop owners to use a simple method to prevent crimes. They can do so by asking customers if they need any help. While approaching people in your shop in a friendly manner, you can still show that you are paying attention.
3. Streamline Operations to Reduce Expenses
The owners of grocery stores should cut back their extra expenses and streamline their regular operations. To do this, hire qualified and efficient employees who can handle the system up to the mark. They should deeply revise each and every expense. The owners should also neutrally analyze the loopholes in the different operational systems. A thorough understanding of business management systems is essential for this.
Furthermore, in the post covid world of online shopping, grocery store owners should prepare their businesses for the new normal. Apart from in-store services, online shopping, as well as quick delivery services, are required to stay in business successfully.
4. Say goodbye to Unprofitable Products and Unproductivity
Unproductive employees can actually cost a grocery store a lot. One of the major expenses all grocery stores have to cover is to bear their labor costs. However, they can control their expenses by hiring well-trained employees. A qualified and trained worker can handle a task quickly and efficiently. They can work as well as two untrained workers combined. Investing in employee training and teaching them Productivity hacks can go a long way in benefiting a retail business.
Moreover, perform an audit and get rid of all unprofitable products. For example, lift off the whole stock of dead or too slow items from the store shelves. And fill those shelves with the best-running products to raise as much profit as possible.
Final words
There are a lot of common problems grocery stores face on an everyday basis. However, they are not unresolvable. With some preparation and up-to-date knowledge, any grocery store owner can do it.