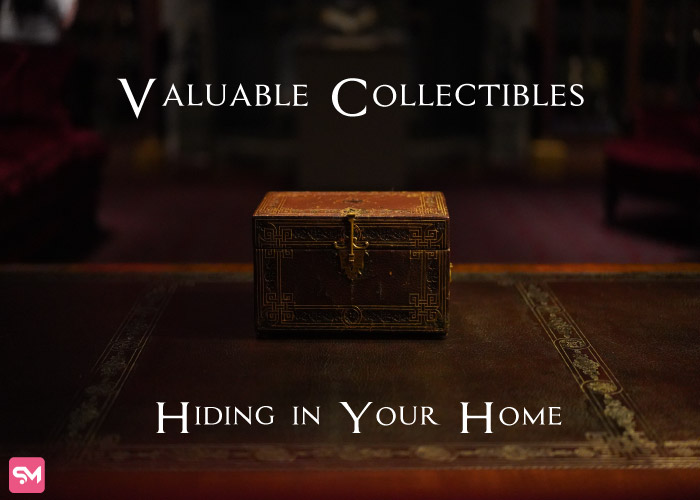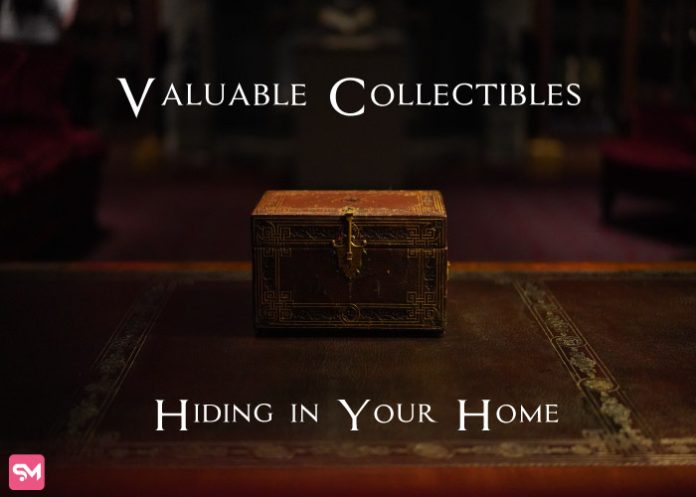 We could all do with some extra cash. Especially, in 2022 inflation when everything is super expensive and you have to cut back on certain luxuries. In order to survive and continue saving for a financially secure future, it is important that you assess your finances and stay on top of your budget. But if I tell you could be unknowingly sitting on thousands of dollars? Yes! It's possible. There could be valuable collectibles hiding in your home. So, dig them up, and cellar to make some extra pocket money today!
It is not unexpected that U.S. residents could be resting on goldmines tucked away in boxes or buried at the back of the garage. Drawing on data and analytics from the consumer resale site eBay, we found that certain items are more valuable than others.
In this article, we highlight all the priceless collectibles that could improve your personal finances and help you afford a lavish vacation without worrying about your budget!
18 Astonishing and Rare Valuable Collectibles that Sell for Thousands of Dollars!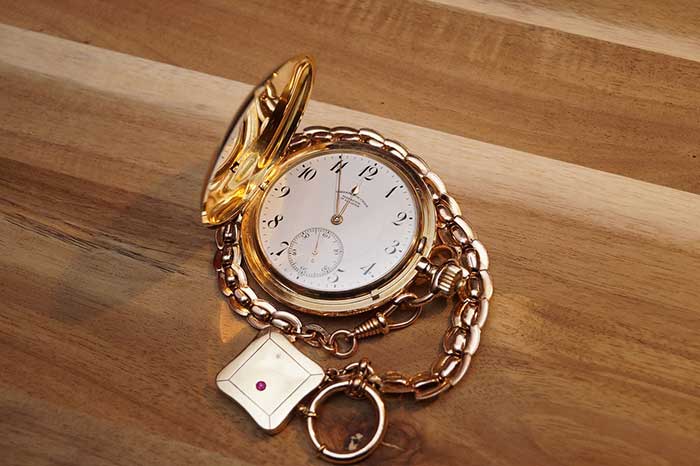 The following items could fetch you a pretty penny on the resale market.
1. Pokémon card collections
If you were smart enough to hold on to your old Pokémon cards, you could rake in a nice sum of money. Individual cards from the original decks sell for nearly $50, while certain mint-condition, rare cards sell for over $90,000.
2. 1st edition Harry Potter books
Perfectly preserved, first-edition Harry Potter books have been known to sell from $110,000 to $138,000. In 2021, an immaculately preserved hardcover of Harry Potter: Philosopher's Stone was auctioned off for a staggering $471,000.
Hand-Picked Content: 17 Best Movies Based On Books
3. Comic books are the best valuable collectibles
Similarly, vintage copies of renowned Marvel comics can sell for large sums. Some for nearly $10,323. Typically, though, vintage comics go for around $36 to $50. Which will soon add up if you have a stack of them.
4. Vintage books
Likewise, books other than comics can also fetch a good price. 1st edition or limited edition copies, as well as signed or inscribed books from famous authors can sell for thousands of dollars. For example, a 1st edition vintage copy of J.R.R. Tolkien's The Hobbit is valued at $49,976.
5. Vintage records: your excellent valuable collectibles
With a resurgence of vinyl records in the last few years, it's no wonder that original copies of iconic LPs sell for big bucks. Usually, the price ranges from $15 to $50. However, if it's an ultra-rare vinyl record like Frank Wilson's "Do I Love You", it can be sold for up to $40,000!
6. VHS Tapes
Just like vinyl records, VHS tapes are also valuable. Especially, VHS tapes of classic movies like "Friday the 13th" and "Texas Chainsaw Massacre" can be sold from anywhere between $39 to $199. The most expensive VHS tapes, however, are valued at over $12,000.
7. Vintage Technology
While sweeping out your garage, don't forget to look for old tech gadgets. They might seem like junk but can be pretty rare and priceless. For instance, in 2019, an old floppy disk signed by Steeve Jobs was auctioned for $84,115.
8. 1990s Polly Pocket bundles
A surprising item that keeps popping up on valuable collectibles list is the 1990s Polly Pocket bundles. With some reaching over $546 at auction on eBay. However, it seems you'll need a rather large collection to make a decent amount of money from them.
9. Action Figures
Action figures and toys are among one of the highest-valued collectibles. Look into your childhood toys box in the attic. If you find a 1977 Star Wars figurine, you can earn realistically expect to earn from $100 to $200. In an unprecedented move, a 1979's Star Wars Boba Fett rocket-firing prototype figure was sold at an astonishing $204,435 in 2022.
10. Lego sets and pieces
We've all played with Legos in our childhood. Interestingly, Lego has been a popular children's toy since 1958. They've been around for more than half a century. Of course, there are bound to be some extremely valuable Lego pieces and sets around. Some of them include: "Space Command Center" – made in 1979 ad is worth $10,400 today. Likewise, the 1978 "Lego Castle" is worth $6,300. A single vintage Lego car can be sold for around $2,782.
11. Unique Bobbleheads
This might seem like a silly idea but bobbleheads can be valuable too. Mostly, they hold sentimental value for their owners. However, Forbes reported that a vintage Yankees bobblehead from the 1960s is valued at $60,000 today.
12. Barbie Dolls
Just like Lego, Barbie has been a staple childhood toy for girls. The iconic dolls were first sold in 1959 and have been a popular collectibles item since. Some people collect barbie dolls for fun and sentimental value, while others see them as a profitable investment. Regardless, in 2021, a Brunette Barbie from 1951 was sold for a staggering $96,500!
13. Coins
Coins have always been a classic item to collect. Moreover, historically, they have been among one of the most lucrative. You are also much more likely to find spare change lying around the house. So, do a thorough cleaning of your attic and you might find a coin that is worth over $7000 today!
14. Disney Pins
Disney pins might not seem like they have much value. But for seasoned collectors they are priceless. Rare and limited edition Disney pins can be sold for over $650. A Winnie the Pooh Pin released in 2008 is estimated to be worth $1000.
15. Ikea Furniture
The famous Swedish Furniture Company was founded in 1943 and has since created some truly valuable furniture pieces. According to The Guardian, a vintage IKEA JARPEN metal wire chair made in 1986, which used to cost $16 is now worth $453. Similarly, VILBERT chairs which cost $81 then, are now worth $5,639. So, do not sell your old furniture at the flea market, get them appraised by an expert. You might unexpectedly earn thousands of dollars!
16. Women's vintage blazers
Clothing resale is booming right now. eBay has long championed this trend, and trends reveal that people are still using the site to search for clothing. Vintage women's blazers as one of the top earners, raking in $760 per piece.
17. Mint-condition Beanie Babies
As one of the biggest fads of the 1990s, it's no wonder that mint-condition Beanie Babies fetch a tidy sum on eBay. The best-condition ones fetch over $728 with the average list price being $255.
18. Original Furby
Another 1990s fad that took over the world was the Furby. These furry friends spoke in their own language, learned English, and communicated with one another. If you have an original Furby in its box, you could make yourself an easy $60.
10 Rare valuable Collectables of Historical Importance
If you're not into having collections, this all might seem silly to you. But some items have so much historical importance that they are priceless. If someone wants to own such a valuable piece of history, of course, they'll have to pay the price for it. That said, here are some extremely rare and stupendously expensive collectibles in the world.
1. 1856 British Guiana One-Cent Magenta
Once used to be one cent stamp, the 1856 British Guiana One-Cent Magenta has its current worth equal to $9.5 million!
Also, its journey to the present worth is an interesting story. Back in 1856, British Guiana requested the British Government to send 50,000 one-cent stamps. The British Government did not have the stamps ready at that time. The postal clerk got worried about the overall situation and commissioned the local newspaper to create temporary stamps for papers and letters.
So, 5,000 stamps were sent to British Guiana to help manage the high demand. These stamps generally looked unremarkable as they were in a single color. They had no imagery beyond an outlined square and bits of text, including the postal clerk's initials. However, these temporary stamps did well until the real ones were sent in. Later on, the postal service tried its best to remove the temporary stamps from circulation. People threw most of the one-sent newspaper stamps in their dustbins. The one that escaped such treatment was traded among multiple hands and governments, eventually becoming the most expensive stamp in 2014. Actually, a little boy was the first person who had the only known copy of the stamp. He sold it for only $10.
2. 1933 Saint-Gaudens Gold Double Eagle Coin
The US mint originally printed over 40,000 copies of this gold double eagle $20 coin in 1933. President Franklin Roosevelt ordered the meltdown of these coins to create gold bars to better support the economy. Today, there are only 20 of these coins in existence with only one of them owned by the US government. This coin has certainly grown in value with its present worth of over $7 million.
3. Captain America 128 Page Issue
This comic book was published in 1942 in limited numbers and was sold only in Canada. Only one intact copy of this precious book has been on auction so far. It contains Marvel Mysteries Comics #33 and Captain America #18 in black and white. Its current value is $15,000.
4. Profitable items to Add to your Collection in 2022
We hope that you're now convinced what a lucrative alternative investment collectible items can be. Undoubtedly, they are great for generating passive income. The biggest plus point? They might not even cost that much. If you buy a limited edition item today and hold it for a few years, it will increase in value! You can then sell it for a profit.
5. Art and Paintings
One of the most profitable collectible items you can invest in is art. In fact, high-net-worth investors diversify their investment portfolios by buying and holding priceless paintings and art pieces from around the world. According to Statista, the global art market is valued at over $65.1 billion in 2021. Paintings by famous authors or even their rough sketches can be sold for millions of dollars.
The best thing about investing in art is that you can appreciate its beauty while you hold it and it increases in value over the years.
Also Read: Alternative Investments
6. Rare and Vintage Cars
Although modern cars lose value as soon as they're driven off the showroom, vintage cars gain value the older they are. Generally, a vintage car is one that was made before the 1930s and is also the most invaluable. On the other hand, a car 45 years old is considered antique. Car enthusiasts and collectors play huge sums for vintage cars. For instance, a 1937 Bugatti Type 57SC Atalante was sold for $10.3 million in 2022 and a 1955 Mercedes-Benz 300 SLR Uhlenhaut Coupe was auctioned off at $143 million in Germany.
Cars are a traditional mode of investment just like real estate. It is reliable and sure to give you a return on investment.
7. Antique Pieces or Furniture
Antiques are valuable because they are from a historical era; they give us information about the past. In essence, all antiques are valuable and worthy of investment. However, antique furniture, in particular, is generally considered more valuable. For instance, an 18th-century Florentine ebony chest adorned with precious gemstones like amethyst, quarts, agate, lapis lazuli, etc was auctioned for $36 million.
Before investing your hard-earned money into antiques, make sure that it is at least 100 years old. Only then does it have any value.
Furthermore, it is a good idea to study the market before making an expensive purchase. It is also a good idea to get the piece appraised by an expert before buying.
Also Read: Cocobolo Desk
8. Video Games and Consoles
Video games are not only fun but also a great investment. Video games and consoles are valuable for collectors because they hold cultural significance and nostalgia. In 2021, a Super Mario Bros. Video game was sold for $2 million. Similarly, a vintage Nintendo switch is worth even more. Look around your house, you might have an old gaming console lying around that still works. Or, you can buy and hold a rare limited edition video game as a future investment.
9. Sports Cards
Sports memorabilia and sports cards in general are very popular items for sports fans and collectors. In 2021, a 1952 Topps Mickey Mantle card was sold for a mindboggling $12.6 million! While investing in sports cards, make sure you check their condition and look for signs and autographs. In addition, the year it was printed is also important. The older, the more value it has for collectors.
10. Wine
We all know wine improves in quality as it ages. Meaning, the older the wine, the better it is and the more expensive it will be. On average, a 1992 bottle of wine is worth $500,000 today. Likewise, a 1947 wine bottle can be bought for $305,000. Needless to say, wine is a profitable investment though, it might be your retirement time before you can earn a return on investment on it.
Conclusion
Some items are extremely valuable for collectors. And they are ready to pay a huge amount of money to have it in your possession. Who knows, you might have something lying around your house that someone might pay thousands of dollars for! So, what are you waiting for? Clean that attic and search for valuable collectibles that might be hidden under plain sight.
Found some valuable collectibles, that we did not cover above? Do share in the comments below!