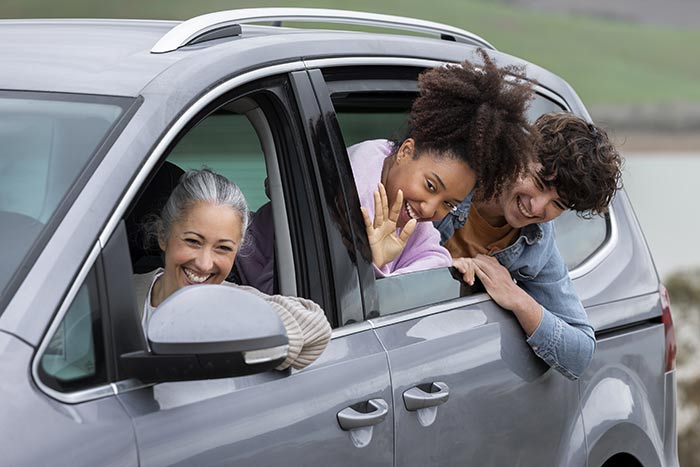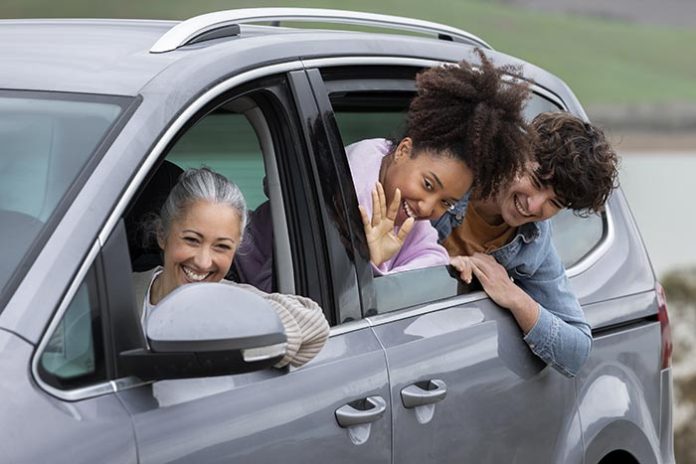 For teenagers getting behind the wheel represents a big step towards independence. Because with the safest cars for teens, they can explore new places, meet friends, and embark on spontaneous adventures.
But let's not forget the undeniable coolness factor that comes with driving a car. Picture this: a shiny vehicle with sleek curves revving its engine, turning heads wherever it goes. It's like stepping into a movie scene! Teenagers love the attention and the sense of confidence that comes with driving their own car. But before buying any car, parents must consider many things, like safety, cost, reliability, and fuel efficiency.
Here is the list of the top 10 best and safest small cars for teens.
Top 10 Safest Small Cars for Teens and new Moms In 2023
1. Mazda3 – Best Compact Car for 2023 (5 Star Safety Ratings)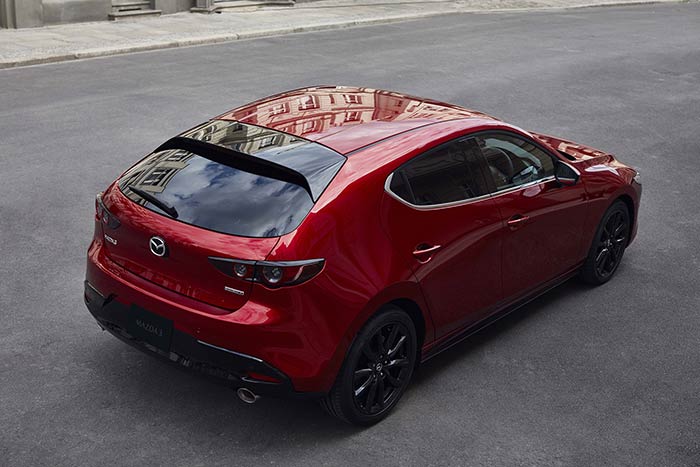 The Mazda3 is popular among small cars for its sleek design, engaging driving dynamics, and advanced safety features. It is a stylish and reliable car for teens with advanced safety features. Plus, it offers precise handling, fuel efficiency, and a premium interior with intuitive technology for an enjoyable driving experience. The price of this car starts from $26,633.
2. Honda CR-V – Best Crossover SUV – (5-Star Rating by NHTSA on Frontal Crash)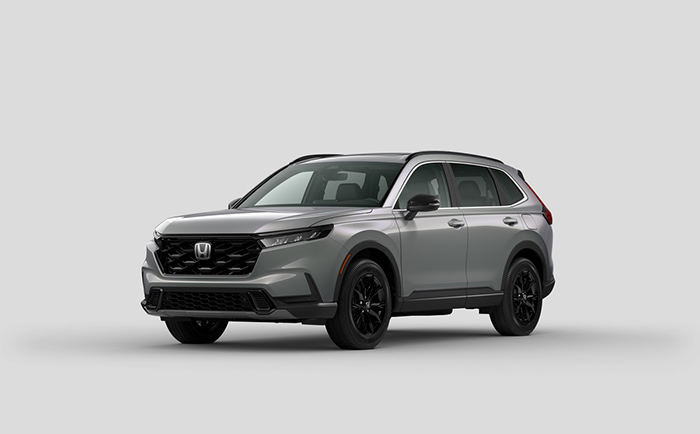 The Honda CR-V is a versatile, compact and one of the best gas mileage large SUV with exceptional driving experience. With its spacious interior and comfortable seating, the CR-V provides ample room for passengers and cargo, making it ideal for families and adventure seekers. Whether for daily commutes or weekend getaways of teens, the CR-V is a dependable companion for any journey. The base price is $31,110.
3. Honda Civic – Best Mom Car – (5-Star Safety Ratings)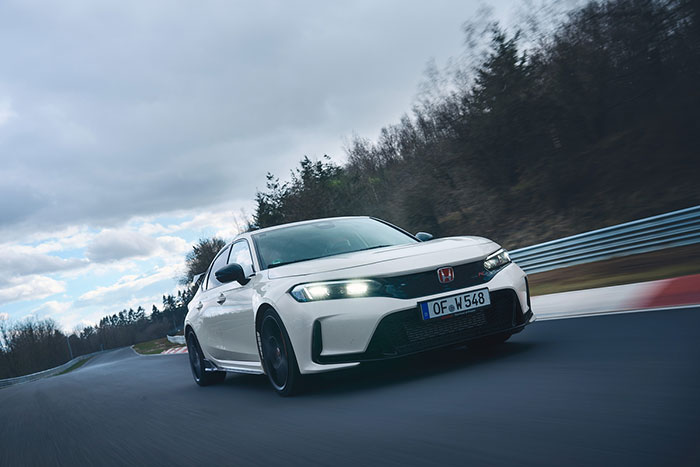 Honda has a legacy of designing the best cars in not only recent times but they have been regarded as the manufacturer for best cars for moms since long. Most of their cars make it to the Top Safety Pick+ category.
It comes equipped with advanced safety features, such as collision mitigation braking and lane-keeping assist, ensuring a safe driving experience. It is also praised for its impressive fuel efficiency, making it an economical choice for the daily commuting of teenagers. The starting price is $23,750.
4. Toyota Prius – Small Family Car – (5-Star Safety Ratings)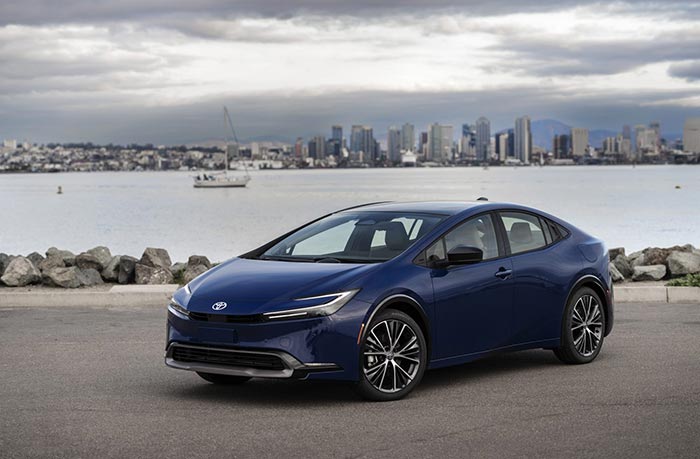 The Toyota Prius is a renowned hybrid and small family car that has become synonymous with fuel efficiency and eco-friendliness. It features a distinctive aerodynamic design that maximizes fuel economy. The Prius combines a gasoline engine with an electric motor, resulting in exceptional fuel efficiency and reduced emissions. With its spacious interior and comfortable seating, the Prius offers a practical and versatile driving experience. The price of this small family car $27,450.
5. Subaru Legacy – The Safest Small Car – (5 Star Ratings on NHTSA Test)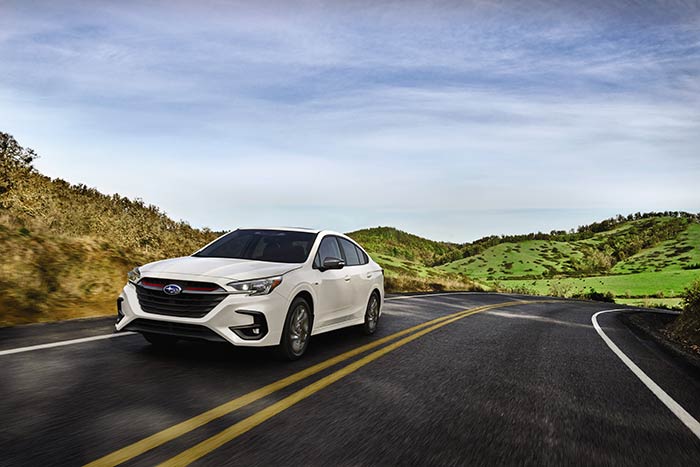 It is equipped with advanced safety features, including Subaru's EyeSight driver-assist technology, which includes features like adaptive cruise control and lane-keeping assist. With its reputation for durability and longevity, the Subaru Legacy offers a reliable and practical option for young teens who prioritize comfort and reliability.
The 2024 Legacy Base starts at $24,895, as per the official site
6. Kia Forte – Best Looking Car- (4 Star Rating on the NTSHA Test)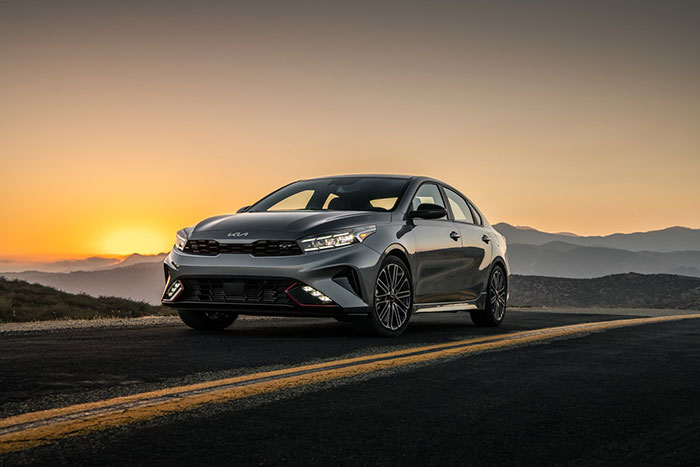 The Kia Forte is a compact sedan that offers a winning combination of style, features, and affordability. With its sleek and modern design, the Forte stands out on the road. It provides a comfortable and well-designed interior with user-friendly technology and spacious seating for both the driver and passengers, making it the suitable choice for teens who love to go to parties and picnics with their friends. The price starts at $19,690.
7. Hyundai Sonata Hybrid – Best Midsize Car – (5-Star Ratings by NTSHA)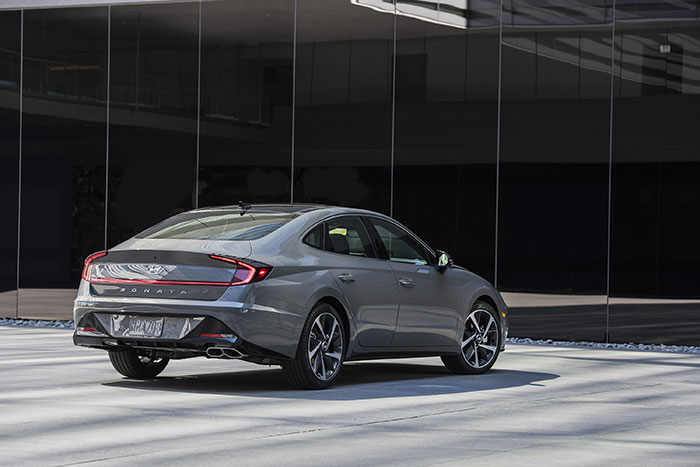 Next on our list is 2023 Hyundai Sonata Hybrid – is a midsize car with best gas mileage. Safety is prioritized with Hyundai's suite of driver-assistance systems, including forward collision avoidance assist and blind-spot collision warning. With its combination of style, efficiency, and tech-savvy features, the Hyundai Sonata Hybrid offers a compelling choice in the hybrid sedan segment.
Inside, the Sonata Hybrid provides a comfortable and spacious cabin with user-friendly features like a touchscreen infotainment system, Apple CarPlay, and Android Auto. The starting cost is $27,950.
8. Hyundai Elantra – Compact Sedan – (5-Star Ratings by NCAP)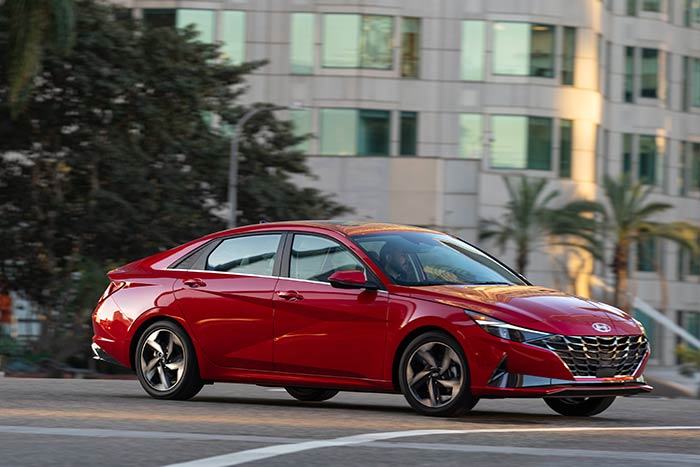 The Hyundai Elantra is a compact sedan that impresses with its sleek design and array of features. Its modern exterior features bold lines and a distinctive grille, making a statement on the road. It has also received high crash test ratings, ensuring its ability to withstand collisions and keep passengers safe. Furthermore, the Elantra is known for its reliability, reducing the chances of unexpected breakdowns or mechanical issues. The price starts from $20,500.
9. Toyota Corolla – Safe and Practical – (5-Star Rating by NHTSA)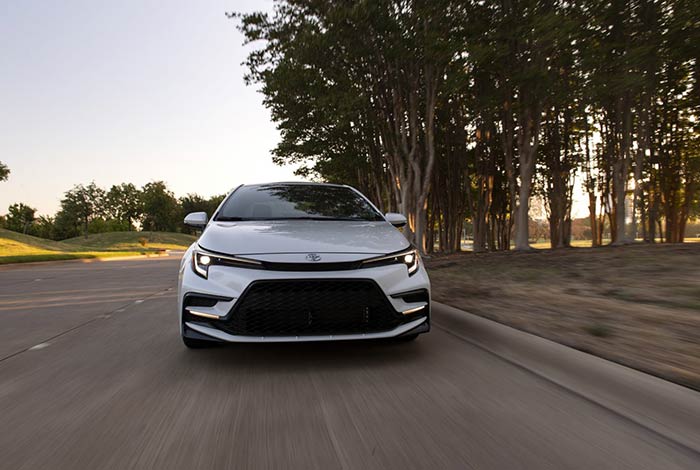 With its reputation for longevity, the Corolla provides peace of mind to parents and new drivers alike. It also boasts excellent fuel efficiency, helping teens save on fuel costs. With its comfortable cabin, user-friendly technology, and strong resale value, the Toyota Corolla is a practical and safe option for teen drivers seeking a dependable and efficient vehicle. The price for 2023 corolla is $20,075.
10. Volkswagen Jetta – Stylish Compact Sedan – (5-Star Overall Rating)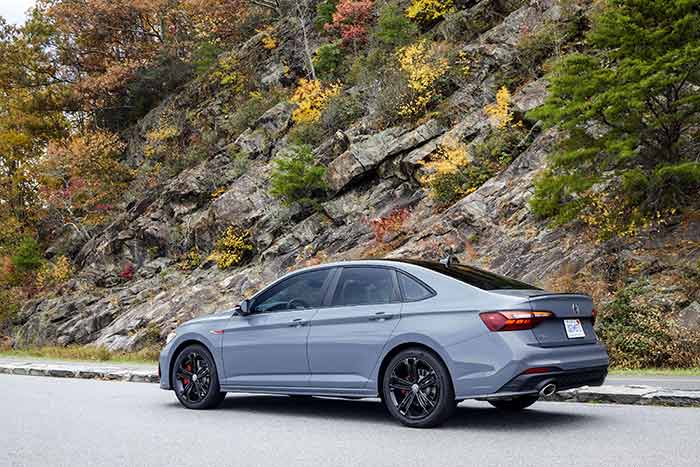 The Volkswagen Jetta is a compact sedan that offers an impressive array of features, making it an ideal choice for teens seeking a safe and reliable vehicle. Known for its sleek design and refined performance, the Jetta combines style with practicality.
One of the key advantages of the Jetta is its commitment to safety. Equipped with a robust airbag system, anti-lock braking system (ABS), traction control, and electronic stability control, the Jetta ensures a secure driving experience. The selling price is $20,665.
Conclusion
Remember, it's important to research and compare safety features, crash test ratings, and reliability data for any car you consider. Additionally, involving parents or guardians in the decision-making process can help ensure a suitable and safe choice for teenage drivers.