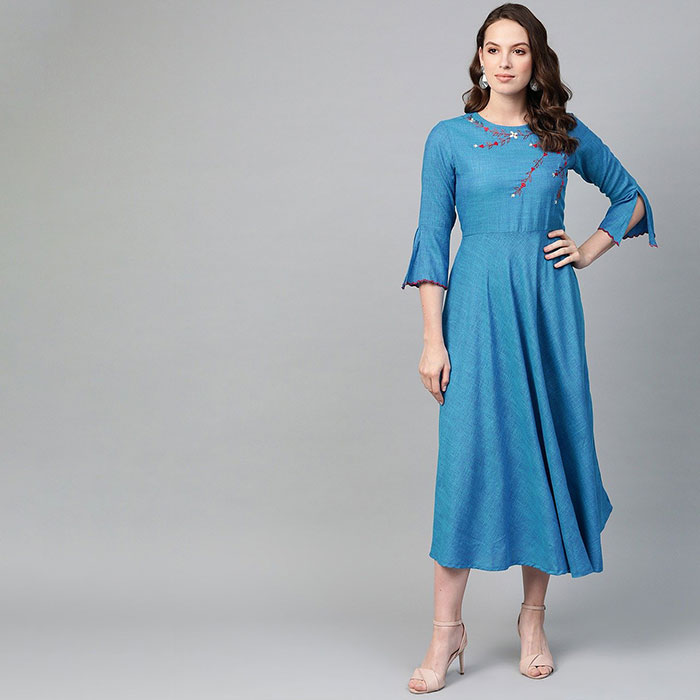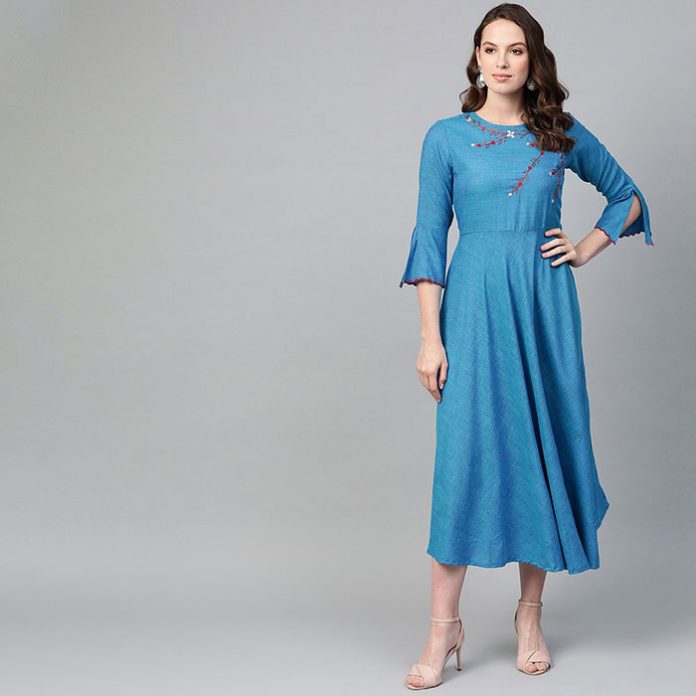 If you think that dressing modestly means that you must dress in drab, shapeless forms—think again! Modest outfits come in all hues and shapes. There is certainly bound to be something for every style. But what does modest dress for women mean precisely?
Definitions for modesty will vary from person to person and culture to culture. However, a more modest style can typically be thought to include the following attributes:
Skirts and dresses provide coverage to the knees or lower.
Thicker straps for dresses and tops.
No transparent or shear fabrics.
High necklines.
Generally looser fitting.
Suggested:
8 Modest Outfit Ideas for Women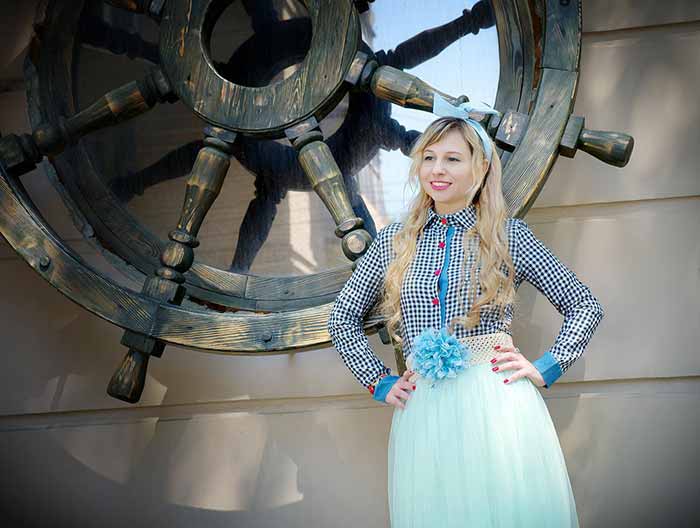 If you're seeking new modest clothing along these lines, some good brands to look out for include J. Crew, Anthropologie, Nordstrom, and Ted Baker. Online options include The Main Street Exchange and Chicwish. Not sure where to start with building your own wardrobe? Consider the eight outfit ideas I've gathered below as a good starting point when creating inspiration for your own looks. Try to personalize each dress by pairing them up with appropriate accessories.
Prairie Skirts
You can't go wrong with the vintage style of a prairie skirt. The flowy lines are modest yet complement various body sizes and styles. Want to dress this lookup? Try pairing a prairie skirt with an oversized blazer. Use a simple white or black blazer for a classic look and bold colors to stand out from the crowd. Avoid busy patterns or prints, as these might clash with a prairie skirt.
Maxi Skirts
Are you looking for a more modest skirt? Maxi skirts are the way to go. They offer the comfort shorter skirts can provide with an often-humbler length. In addition, skirts can come in various patterns, fabrics, and styles. Everything from a knit to a maxi waist-tie skirt can be comfy, modest, and fashionable. Adding a few skirts that catch your eye is a simple way to add variety to an otherwise uninspiring closet.
Trumpet Sleeve Tops
Let your wrists breathe with a trumpet sleeve top! These wide-sleeved tops give any look a dramatic flourish. Pair with a longer skirt or pants. Just be sure to keep your bottoms simple when wearing such an eye-catching top.
Sweater Dresses
An autumn staple, the sweater dress is beloved for its classic styling and comfort. Something about a good sweater dress just feels comfy, making them the perfect pairing for a brisk autumn day. And if you are looking to make a sweater dress have a little more impact—while still being modest. Take inspiration from Kyle Richards as she gave a look that is easy to replicate with a sleeveless sweater dress ensemble during her broadcast on Amazon live. (Even though the arms were bare, the look is still plenty chaste, given that the straps were thick enough). Feel free to spice up the look with your favorite pair of sunglasses.
A Loose Button-Down and Knee-High Boots
Who doesn't love a good pair of boots? And knee-high boots are a great item in any modest dresser's closet. The main benefit of knee-highs would likely be their versatility. Knee-high boots can be easily paired with a button-down for a casual yet cool look. Knee-high boots also work great with modest skirts and jeans. For a more conservative look, try boots and a turtleneck.
A Long-Sleeve Tee and Leather Jacket
Fewer items in a wardrobe give off the classic cool of a leather jacket. And such jackets can also be a sneaky way to provide a modest layer for any outfit. The best part? The rugged look of a leather jacket pairs well with almost anything and will give even the dullest outfit a bit of an edge. One pairing that suits most would be adding jeans and a long-sleeve tee to your leather jacket outfit.
Textured Turtlenecks
The turtleneck is a great item in the wardrobe for any woman as it goes with almost anything. The key to finding a good turtleneck? Stay away from the Steve Jobs look. Black turtlenecks definitely have their place, but to add flair and fashion, avoid more muted palettes.
A turtleneck should be as comfortable to wear as it looks. To help with comfort, stick to cotton and finer wools, such as Merino, for turtlenecks. Not only are these fabrics more comfortable, but care is often easier as well—most of the time, it's as simple as throwing it in the wash.
Rompers
The romper is often considered the playful cousin to the sterner yet iconic jumpsuit look. A romper is like a more conservative pair of overalls. Typically, with shorts on the bottom connected to a tee-shirt-like top. And while most rompers will fall above the knee, they still provide plenty of coverage as a top. Rompers often come in bold colors and patterns. Luckily, those that want more leg coverage can often find versions that extend past the knee, like capris or full-length pants.
Find Inspiration Everywhere
And there you have it, eight modest dress for women ideas that are sure to spark a fashion fancy. If you're still unsure what clothing gels best with your style, keep looking for inspiration. Following influencers can be a great way to get fashion ideas. L'Officiel has rounded up six of the best modest fashion influencers to provide a jumpstart. Just remember, it doesn't matter how modest the clothing is if you don't feel comfortable with what you're wearing.
Also Read: