However good you are at a task, you cannot achieve the desired outcome unless you are highly motivated. Motivation unfurls something unique about each of us and helps us capture key results like a sense of purpose and performance, affecting accomplishing the ultimate goal.
The body achieves what the mind believes." – Napoleon Hill
Motivation is the driving factor that aids the mind to stay committed to a cause and urge the body to utilize the skills to get the task done.
Undoubtedly, motivation can do wonders, but the question is how to stay highly motivated? Today, we will go over the importance of inspiration, the ways to increase motivation, the common challenges, and much more.
Importance of Motivation for Highly Motivated People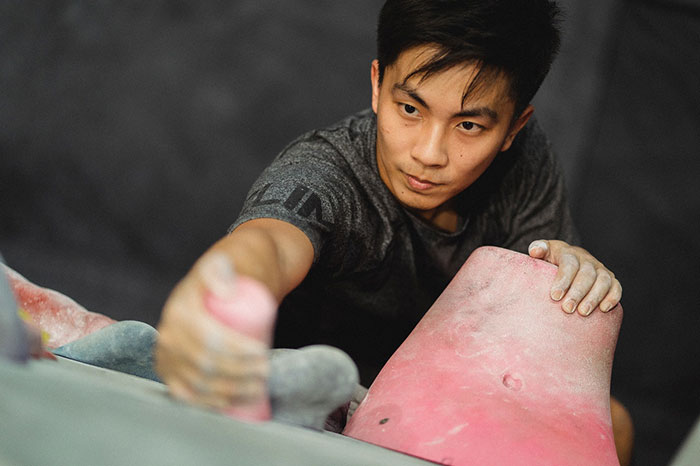 Understanding motivation can help you reach your goals faster. A study carried by Dr. Kou Murayama related to this subject would give you insights into human nature and what it needs to remain highly motivated. You can then apply this knowledge to determine what you actually need to stay on track with your goals.
Motivation can vary from person to person. For instance, you might desire a passion for staying highly motivated to a task while your friend might indulge in monetary ambitions. Discovering the factor that keeps you motivated to any work is the entry step to ace it.
Not only can you reach your destination faster, but being highly motivated also allows you to change and adapt swiftly. You do not need to be good at every task, always. Some activities require developing competencies and learning new skills, which come effortlessly for highly motivated people.
"Motivation awakens excitement, happiness, positive expectations, and energy." – Remez Sasson.
Motivation also affects our health. Inspiration as a psychological state interlinks with our ongoing wellbeing and functioning. Without enthusiasm, we would struggle and flounder, while with it, we get the dire purpose to strive. People who need the sense to work, such as motivated moms, should really take it seriously.
However, it's up to you where you keep yourself highly motivated. It can also lead to unhealthy addictions such as gambling, excessive peripherals usage, drinking, and others.
Have You Ever Wondered How to Remain Extremely Motivated?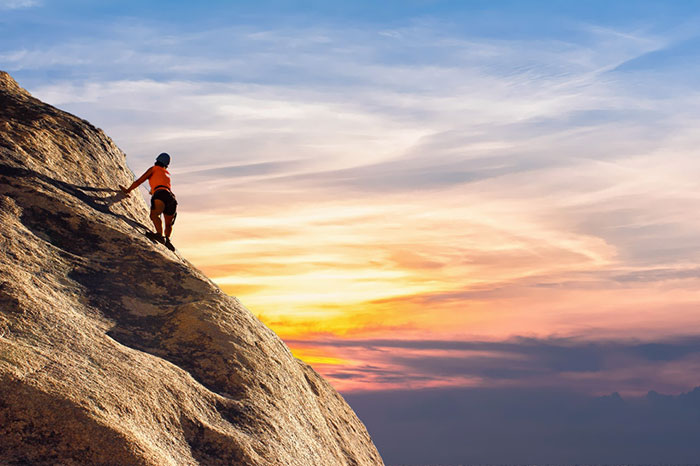 Motivation depends upon many aspects. These include the extent to which you want to achieve a goal, something you will get in return, and personal preferences. However, you can follow six steps to remain a highly motivated individual.
Let's go over each of them in detail.
1. Set Your Goals
It all begins with thinking about what you need to achieve and setting goals to get there. Nevertheless, you must make sure this goal is SMART (Specific, measurable, achievable, relevant, and time-based) to remain highly motivated.
Workaround the goal to adjust it in your daily life and break it down into smaller objectives wherever or whenever required. Easier and smaller tasks that lead to the ultimate goal seem more unchallenging to achieve, eventually getting you a step closer to the main objective each day.
Spend extra time to choose goals that interest you. Let's say you like playing football; you can set a goal to play football for the next thirty days to remain lively. If the objective is not to your liking, you can ask your friends and family to support and encourage as you go.
2. Review Your Goals
When you are working toward an ambition, it can be very motivating to see evidence pointing to your progress. It's a very common phenomena when trying to stay fit that you work out for 2 to 3 weeks and then just give up because there's no visible progress. Believe me; you're not alone; it's just another part of human nature.
A useful tip is to draw a visual outline or a roadmap showing smaller goals leading to the main objective and the progress you have accomplished. Seeing how far you've come not only boosts your self-esteem but also keeps you up for the motivated sequence.
3. Do not Overburden Yourself
However important setting goals and analyzing the progress is, you should never set too many of them to get daunted by just looking at them. Simplify your list of aspirations and focus on the ones that matter to you the most. Setting far too many targets and losing the motivation to complete them altogether can be a rookie mistake.
When you change the way you look at things; the things you look at change." – Dr. Wayne Dyer
Just by letting go of the activities you do not enjoy and prioritizing other tasks that interest you, your motivation can take flight. The objective must be to transform complexity into simplicity. Having a sense of purpose and the will to complete a task can take you places.
4. Keep Rewarding Yourself
A reward can be the biggest motivator, and it can vary according to your personality. That's why every time you reach a goal, however small, you must reward yourself. Let's understand this in an organizational context – some people may consider a salary increase or a bonus to be a fascinating perk, while others may have a desire for vacations.
If you have worked hard for a week, it should be your first prerogative to reward yourself on a weekend by having a blasting party on Saturday Night and spend a relaxing Sunday afternoon. If you feel depressed on weekends or lonely, read out some awesome Saturday Quotes to uplift your mood and turn your day into a fantasy.
Celebrate every time you reach a goal. For this, the plan must be measurable to see the progress. If you set out to lose 15kg weight and find out you lost 5kg in the first two weeks, do celebrate this milestone. A cheat meal doesn't hurt. After the reward, you might say, now I'm motivated, let's go for the next target!
5. Focus on Mental Health and Energy
Mental health and physical ability to achieve a certain task are crucial for motivation. If you feel like you cannot do the activity even before starting it, your motivation level will swoop down by miles.
Energy can contribute to your willingness to complete a task. Once you've accomplished a goal and rewarded yourself, your energy would be admirably high. Transfer this energy into finishing the next job. Exercise is a good way to stay on top of your mental and physical health. It makes you highly motivated meaning you can focus on your goal. Speaking of losing weight, its seems like another mission impossible just by taking a mere glance at it, check out how highly motivated people lose lower belly fat overnight.
6. Surround Yourself with Exceptionally Motivated People
Let's face it; it can get very difficult to stay self-motivated all on your own. If you find trouble remaining motivated by yourself, do not do it alone. You might feel lazy to get out of your bed and go to the gym, but once you're there, you start moving with the flow. It is because the place has motivated fit people having similar interests as you.
Join a class or work with under-motivated leaders. The objective is to surround yourself with people who would boost your motivation every now and then. Often seeing others do the same work with the exact or even better dedication can uplift your spirit and help you invest more focused efforts into the work.
However good you are at a job, you will not do it with efficiency unless you get what you want in return. For some, it can be cash, and for others, non-monetary bonus take priority. Discover what keeps you highly motivated, set out goals that interest you, track them, and benefit yourself as you go.
The best methodology to exhibit to stay immensely motivated is to set a vision, organize the tasks and keep going no matter what strands you in the process. Once you have learned to stay tremendously motivated for a task, you can find your achieved destination just around the corner.