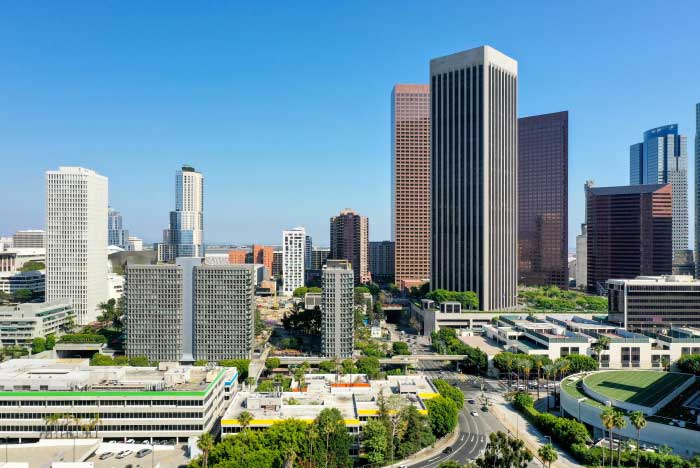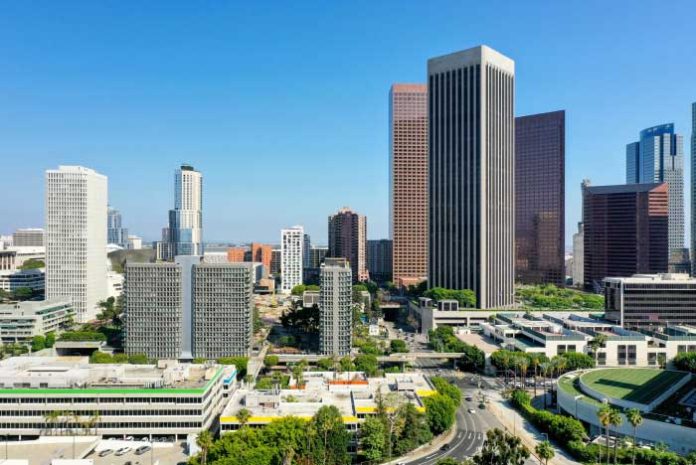 Los Angeles, or the City of Angeles, is one of the most tourist-thronged cities in the world since it offers something for everyone. Whether you are looking for sightseeing, shopping, nightlife, adventure, or star-gazing, here we are providing the comprehensive travel guide to Los Angeles in order to keep you up-to-date with the essentials
Los Angeles is the second-most populous city in the United States and the first in the state of California. LA, as commonly referred to, is the hub of not just trade and business but media, fashion, education, and technology as well. LA has one of the most stable economies in the world. It is rich culturally and offers a multitude of entertainment options for vacationers to keep them on the go.
Los Angeles Travel Guide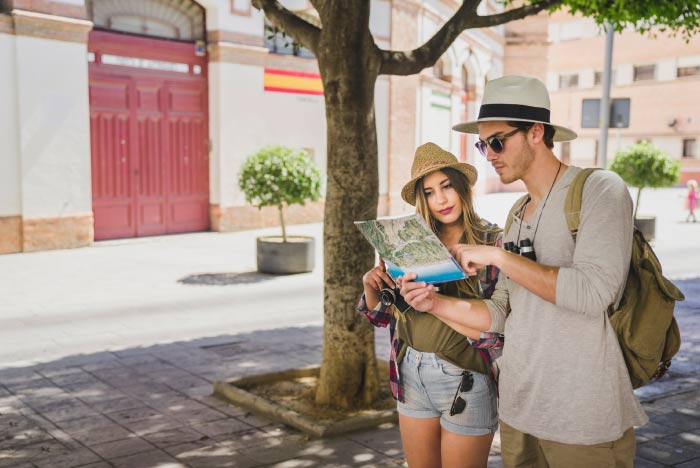 Get In and Around
Get In: While the city hosts five commercial airports located nearby each other, the prime entry point is Los Angeles International (LAX). From here, you can use the LAX FlyAway bus to go to Hollywood, Union Station, and Santa Monica. Other options include LA Metro close to Aviation Boulevard, Green Line, and a taxi, which will be costly, charging about $150 for an hour. From Burbank, Bob Hope Airport, LA/Ontario, or Long Beach Airport, you have to take a taxi or rent a car to your destination.
The LA Union Station connects to various major cities in the U.S. For instance, the Coast Starlight, the Sunset Limited, and Southwest Chief have a stop in Los Angeles. You can also arrive in LA in your private car using I-10 (if you come from the east), I-5 (linking LA to San Francisco to the north), I-15 (connecting LA to Las Vegas), and Route 101 (going along the California coast). Alternatively, you can use Greyhound, Bolt, Megabus, and El Paso bus services to arrive in LA.
Get Around: You can easily get around Los Angeles by buses, taxis, and private cars. Choosing between these would primarily depend on your budget. Metro buses are good, but they do not cover the whole city. For taxis, be ready to pay $2.85 for the meter drop and $2.70 for each extra mile. Last but not least, you can hire a car from companies like Avis, Enterprise, and Budget, but bear in mind the soaring gas prices and around $7 per hour parking cost.
Read Also: Best Family Car
Places To Visit in LA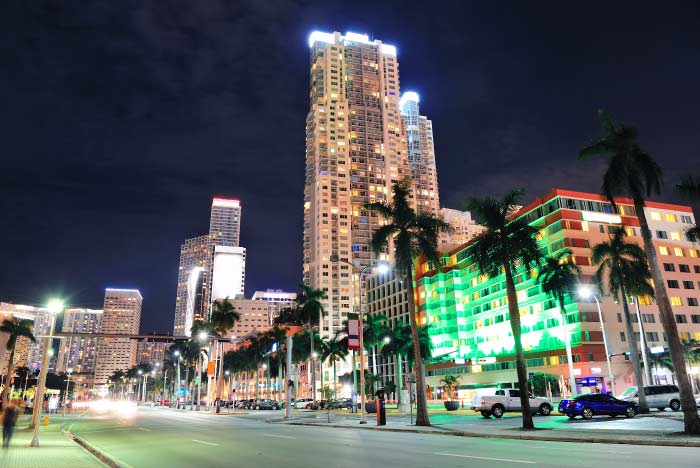 You should start touring LA by paying a visit to Disneyland. Although not as big as the one in Florida, you will find it equally thrilling. You can hop on to some of the adventurous rides to get the taste of Disneyland.
Universal Studios Hollywood should be your next destination. It is a popular theme park designed on the concept of Hollywood movies. It is a must-see for all Hollywood movie fans.
Six Flags Magic Mountain is another place you should explore, mainly if you are a bit adventurous and crave rollercoaster rides.
Griffith Park Observatory is a must-see since this place provides a panoramic view of LA. Moreover, you can also see the famous Hollywood sign from here.
Grauman's Chinese theater is the place where the first silent movie was run. Before entering the theater, you can view the hand and footprints of the Hollywood stars on the walk of fame. Other beautiful movie theaters you should visit include Los Feliz and the big Palace Theater.
Get a boat from LA harbor to reach Santa Catalina. Only 26 miles away from LA, here you can enjoy a flying fish tour, dive under the waves in a submarine, or hit the riding trails.
Visiting the Bowl is a must to appreciate one of the U.S.'s most gorgeous outdoor arenas, set against the background of the Hollywood Hills and the well-known Hollywood Sign. You will definitely be able to enjoy high-profile events here.
Things To Do in LA
First, make sure you pay a visit to the famous Venice Beach not just basking in the sun but also indulging in biking, rollerblading, and swimming.
You should also visit Angeles National Forest, if you have a thing for camping, hiking, or rock climbing, as it offers all these adventurous activities.
Check out the California Science Center and the Natural History Museum as well. Other famous museums include the Japanese American National Museum and Petersen Automotive Museum.
For catching a glimpse of some Hollywood stars, you had better plan a visit to the Rodeo Drive.
You can book different LA tours online. Tour Hollywood in a van, go to Malibu beaches, visit the Hollywood Sign and Walk of Fame, and explore Hollywood & Beverly Hills or Celebrity Mansions and Beach Homes. It is just the tip of the iceberg; you can do so much in Los Angeles, so book a tour according to your taste and liking.
Do not forget to ride the famed Santa Monica Pier Ferris wheel.
Shopping And Sports in LA
It won't be wrong to say LA is every shopper's dream. Well, this city has numerous shopping areas, which can turn anyone crazy. The most popular one is the Rodeo Drive boasting the biggest designer stores located here, including Gucci, Armani, Prada, etc. Besides this, there is Melrose Area for finding some vintage stores, Robertson Boulevard and Broadway. Los Angeles Memorial Sports arena is very famous in LA, situated in the Exposition Center. You can visit it to watch boxing, wrestling, basketball, and hockey.
Nightlife in LA
LA offers various opportunities for party animals. The city actually rocks after the sunset. You will find numerous bars and nightclubs here, but the most popular ones are Forty Deuce, Sky Bar, The Derby, and Barney's Beanery.
Famous Festivals in LA
LA celebrates a large number of different festivals around the year. However, the most renowned are the LA International Film Festival (October), Playboy Jazz Festival (early June), Best of LA Fest (July), and Doo Dah Parade (November), to name a few.
Final Words
With various great districts to stay in, a massive variety of hotels to choose from, and a wonderfully warm, sun-drenched climate, Los Angeles must be at the top of your travel destinations this year.
Read Also: Cross-Country Road Trip