Your toddler's birthday is coming up and you are probably busy trying to organise the perfect party. Don't worry if you are not completely sure how to plan a versatile birthday party. Luckily, you are dealing with a toddler, not a disobedient adult child who may disagree with your top birthday party ideas. Anyways, we have for you some of the best birthday party ideas so your kid, friends and family may enjoy to their fill.
Checklist for Birthday Party
Here are some points that can help the party go smoothly.
1. Pick a Birthday Party Theme
As is true for most toddlers, your child has most likely developed a bit of an obsession with a certain cartoon character. From Pokemon to My Little Pony or Disney, you can completely personalise you child's birthday party. One of the easiest options are themed balloons in the shape of Pinkie Pie from My Little Pony or Pikachu but there are also napkins, tablecloths, and so much more available. By combining balloons in different sizes and shades of colour, such as in variations of pink or blue, you can create an arch over the cake or doorway.
2. Invite Their Friends Over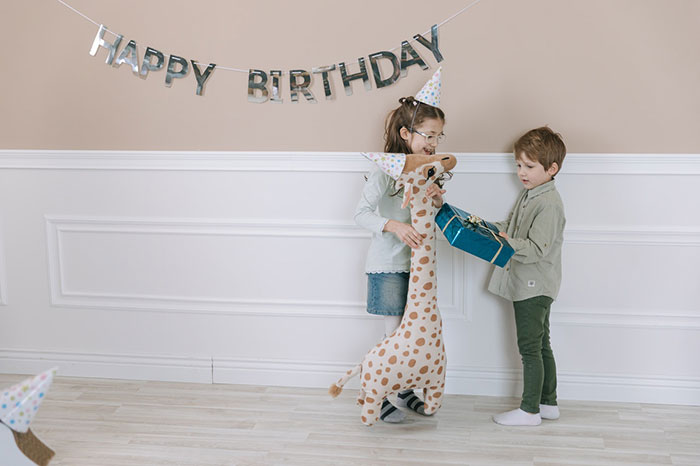 Now that your child is a toddler, you can start inviting over their friends from a nursery or even preschool. You could send invites or give them away at school so they can come and celebrate the special day with your child.
3. Your Birthday Party Deserves a Special Cake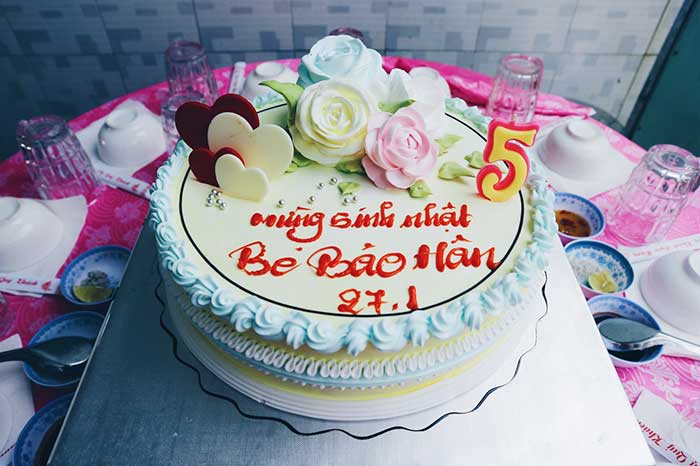 You don't want the cake to be any "old cake". It needs to be special and fit the theme that you have chosen. This could be a Pokemon cake or a Disney cake – as long as your child is happy. If you prefer something simpler, such as a rainbow cake designed with fresh fruit toppings, there are plenty of options. You can find lots of inspiration online. You could even skip the cake and go for cupcakes. There are also many healthier alternatives to a birthday cake.
4. Water Fight
Kids, as well as adults, often love to play water fights or water games. These may provide as much fun as a pool party. You simply have to gather as many water toys, super soakers, water pistols, water balloons as possible for you. Besides, remember to carry along plenty of towels to dry off after the game. All of you especially kids of five and above are guaranteed hours of fun. You can enjoy this water fight at home or you can take the supplies to your local park. Better take or pack spare clothes so that mothers may change their kids into dry clothes just before the cake ceremony. The best thing about water fight is that it provides an immense amount of fun at so low a cost. You can manage water balloons and extra water pistols for around $50 only.
5. Go Wild with Paint, Jackson-Pollock Style
This is really a great way for all the guest kids to enjoy your toddler's birthday. You may put out old sheets, butcher paper or buckets of washable paint on the lawn of your house. You may also use your driveway or the garage for this activity. Let your children have at all of this Jackson Pollock-style with their goggles on. Kids may enjoy extra fun if you dump warm spaghetti in the paint buckets, as it splatters beautifully when kids throw it.
6. Have Fun with Water Versions
Wild paint party may have two more versions. These are, first, to fill water balloons with diluted non-toxic paint and throw them at a sheet. Second, you may freeze non-toxic watercolours in ice cube trays and let all the guest kids paint with the melting cubes. Another fun is to write a happy birthday message with fabric pens and be jubilant.
7. A Giant Mud Pie for Your Toddler's Birthday Party
A good old-fashioned mud pit made by filling the kiddie pool with potting soil and water will be a miraculous birthday party idea for your toddler and his/her friends and cousins. You should provide some old pie and muffin tins for making that kid-classic: the mud pie. Kids always love to play with mud pie and enjoy themselves to the maximum. Your birthday toddler will definitely like to blow out the candles on that cake, too.
8. Keep Everyone Entertained
Make sure that there is plenty to do at the party once it gets going. Prepare some games for the kids and find a way to keep the adults entertained.
If you have a garden and are expecting sunny weather, you could organise a scavenger hunt. Make sure that there are plenty of toys, such as balls or frisbees, available and organise games that include adults, such as a big football game. A fun activity to do in case it rains or if the weather is bad is face painting. You could either do this yourself or hire someone. For the sake of the parents, keep the party short and consider getting one or two babysitters for the party.
While kid's parties can get messy, for your child it will surely provide a memorable experience.
Hand-Picked Content: Best Shoes for Toddlers: A Comprehensive Guide